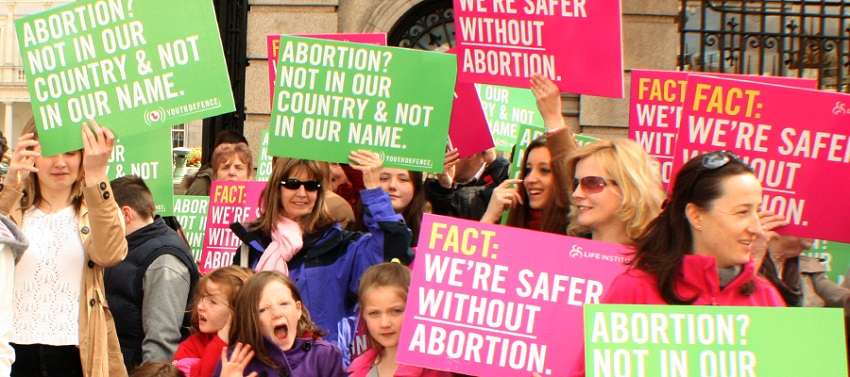 Right now, we're experiencing the most sustained and strident push for abortion in Ireland in 20 years.
The Irish people are being told we need to legalise 'life-saving' abortions. We need to get the truth - that there is NEVER a need for abortion - out to the public and RAISE UP the pro-life majority. And we need to do it now!
Can you help? By giving €50 you can help ensure that:
EVERY home in Ireland - one million households - gets our authoritative new information leaflet.
We can roll out a nationwide pro-life awareness campaign that will STOP this abortion push in its tracks.
That we get at least 100,000 views on our powerful online VIDEO that demolishes the lie of a 'life-saving abortion'.
Here's the truth that must be told...
Abortion never saves a mothers' life – it just kills a baby.
The government has established an expert group to advise on Ireland's pro-life laws, following the recent European Court ruling on abortion.
We've produced this information leaflet in response for widespread distribution.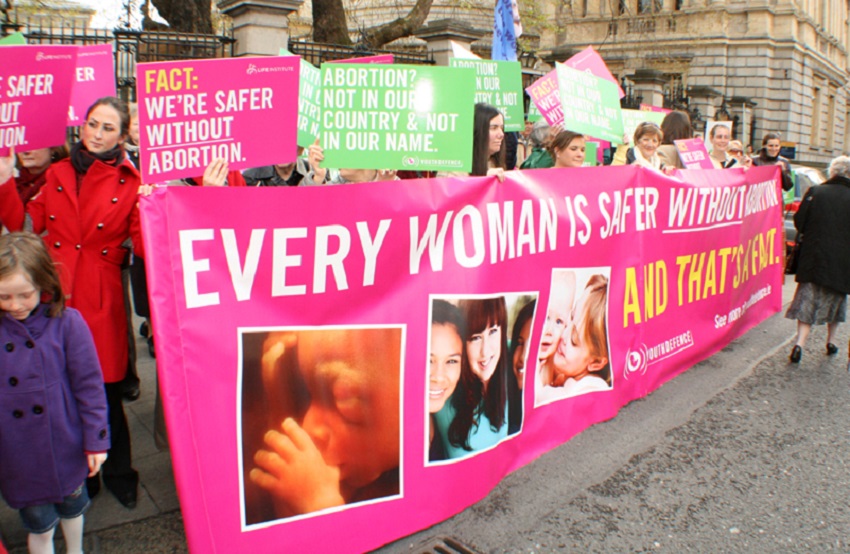 We point out that:
It's a fact that abortion is never necessary to save the life of a mother - and leading Irish medical experts have already publicly confirmed this fact. As Professor John Bonnar, the Chairman of the Institute of Obstetricians and Gynaecologists, told a Dáil Committee; "It would never cross an obstetrician's mind that intervening in a case of pre-eclampsia, cancer of the cervix or ectopic pregnancy is abortion. They are not abortion as far as the professional is concerned, these are medical treatments that are essential to save the life of the mother." It is wrong to confuse necessary medical treatment (which doesn't intend to harm the baby), with abortion, which deliberately takes the life of a child.
Ireland, without abortion, is the safest place in the world for a mother to have a baby, according to the United Nations [1]. We should protect our pro-life laws - because they protect both mother and baby.
The European Court ruling places Ireland under no obligation to legalise abortion. Under our Constitution it is the Irish people who have the final say on such matters. Opinion polls show that our ban on abortion is supported by the majority of the people.

[1] Report on Maternal Mortality, World Health Organisation, the UN (2007, 2010)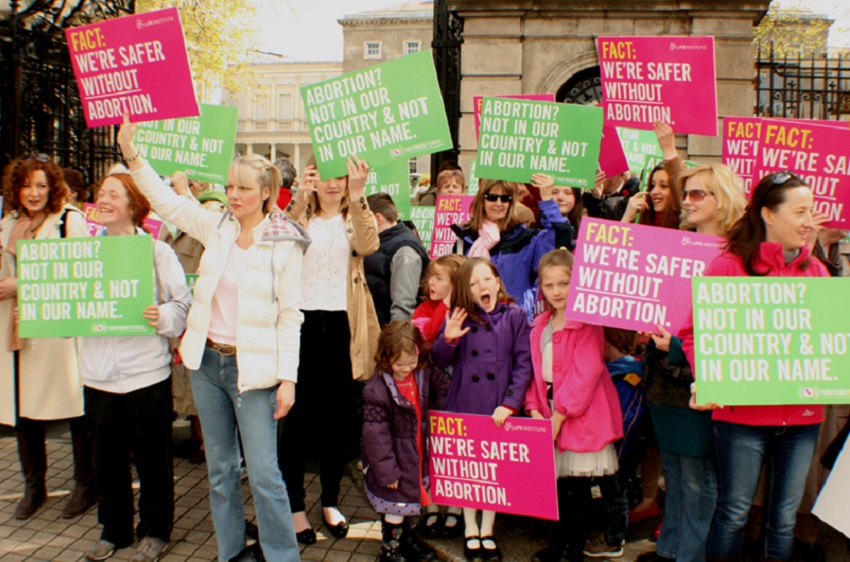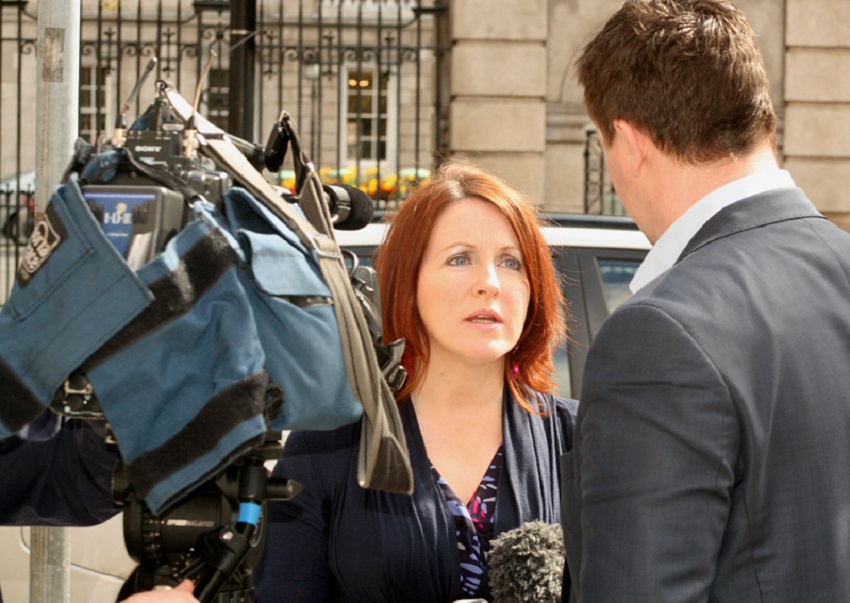 What you can do
Know the facts. Speak up for Life.
Please CALL an Taoiseach, Enda Kenny, TODAY, asking him to ensure that the expert group upholds our ban on abortion. Call him on (01) 6194020 or (094) 9025600
Also CALL Health Minister, James O'Reilly, TODAY, with the same message. Call him on (01) 6711026 or (01) 8901300
CONTACT your local TDs with the same message.
Distribute copies of this leaflet in your area; please call us on (01) 8730465.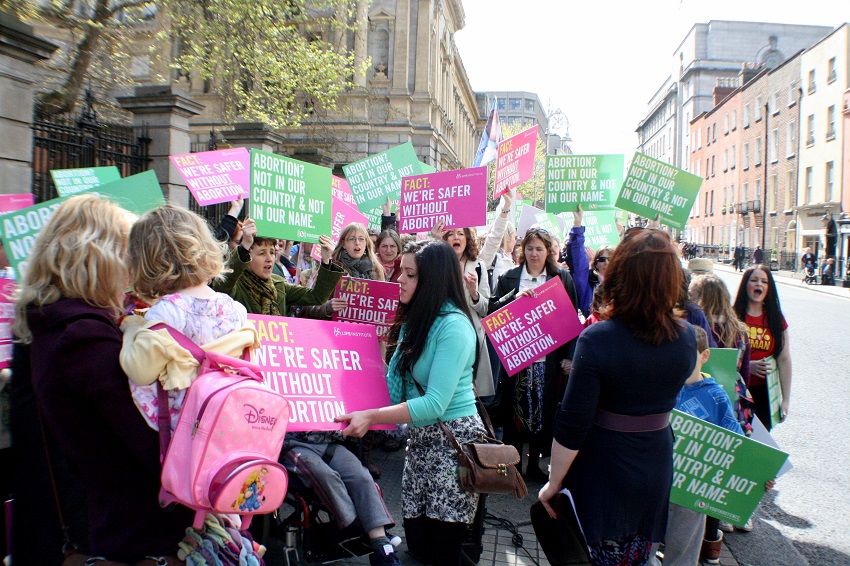 Niamh Uí Bhriain on LMFM with presenter Michael Reade and Joan Collijs of people before profit: 12.04.2012
Links
Lawyer on 'X' case is member of government group
Set the Record Straight Project
Lifesitenews Article
New York Times Article
http://www.thejournal.ie/gallery-protesters-oppose-proposed-new-abortion-bill-415721-Apr2012/
9 minutes in - http://www.rte.ie/player/#!v=1144738
http://www.lifesitenews.com/news/pro-abort-bill-proposed-in-northern-ireland-1-year-in-prison-for-pro-life-c
http://www.broadsheet.ie/tag/youth-defence/
http://whyiamprolife.blogspot.com/2012/04/irish-pro-life-groups-unite-to-oppose.html
Ireland takes up bill on abortion access: New York Times
Abortion Bill would lock up pro-life counsellors
Women Speak Out