Thousands rally for life through Dublin City Centre
Organisers estimate that more than 10,000, people people have taken part in a pro-life Rally for Life in order to '"hold the government to account for the spiralling abortion rate" - and to call for the three-day wait before abortion to be retained.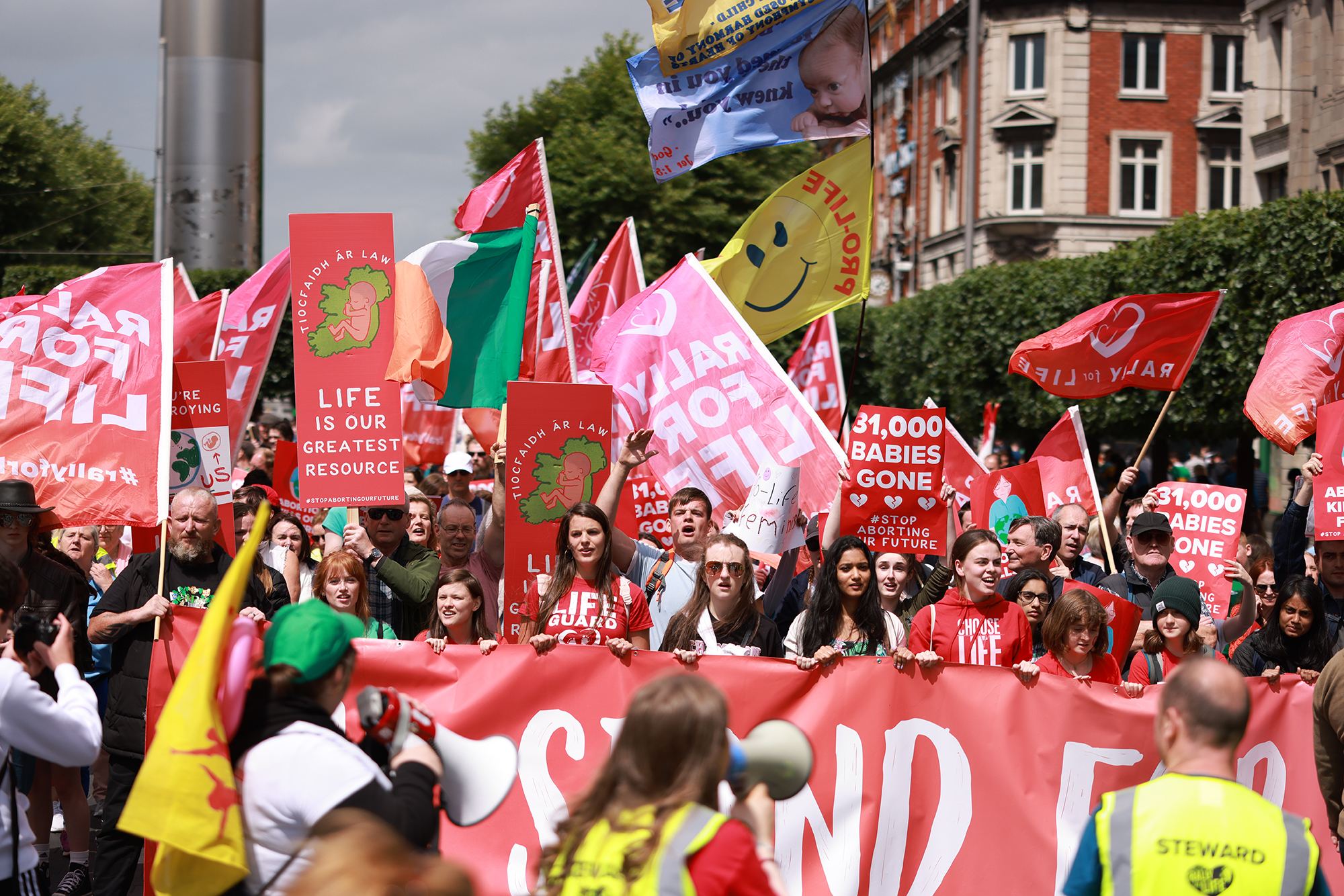 Scrapping the 3-day wait would be seen as a reneging on promises to voters in the 2018 referendum, and a summer campaign to remind voters of that promise was launched at the Rally today.
The rally for life committee said that the size of the crowd, which packed O'Connell Street, showed the strength of public feeling on the issues in the light of recent revelations.
The pro-life gathering has taken place in the context of what was described as a "steep and disturbing" rise in the number of abortions taking place in Ireland, and just weeks after a bill seeking to legalise abortion on request to 6 months of pregnancy unexpectedly passed second stage in the Dáil.
"We now know that the abortion numbers jumped 22% last year," Rally for Life spokeswoman Megan Ní Scealláin said. "There were 8,156 abortions in 2022 - up from an estimated 6,700 the previous year. This rise is both steep and deeply disturbing - and it's also heartbreaking."
"Are women being led to believe that abortion is the only option?" she asked. "The numbers are a shocking indictment of the government's failure to support women. Yet they are doing nothing to tackle this appalling rise in the abortion numbers."
She said that the government needed to take urgent action to tackle the spiralling abortion rate - and that it was "almost beyond belief that a strategy that would increase the abortion rate further was instead being considered".
"We're seeing calls for the 3-day wait before abortion to be scrapped - even though about 4,000 women between 2019-2022 did not return for an abortion after the 3 day period of reflection," she said. "Why would anyone want to increase the number of abortions? Why not give women time to think - and help women to have their babies instead?"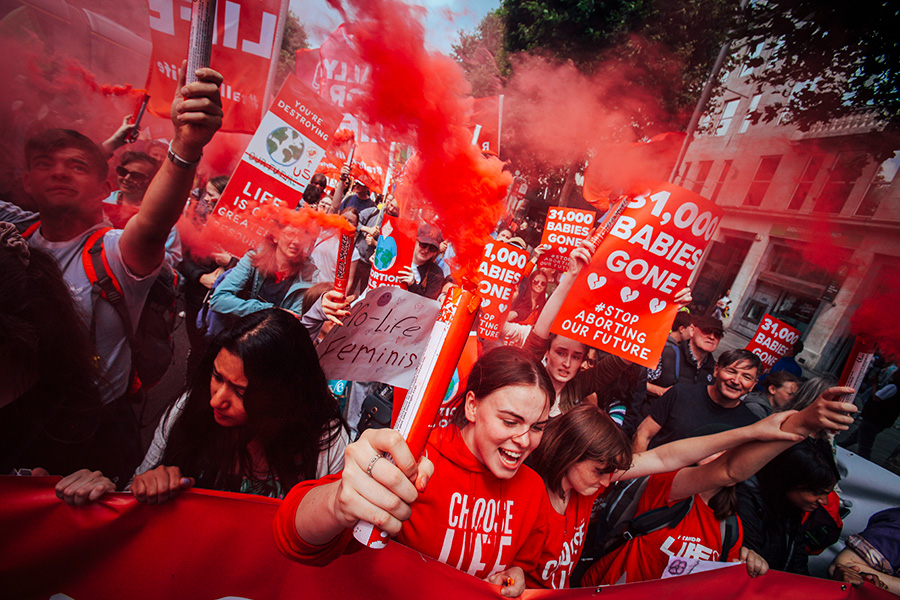 SUMMER CAMPAIGN LAUNCHED AT RALLY
Ms Ní Scealláin said it was also concerning to see government Ministers voting in favor of a bill proposed by Bríd Smith TD which would legalise abortion on demand right up to 6 months gestation.
"We were told abortion would be rare and that there would be safeguards - and now we're seeing rocketing rates of abortion and a rush to expand the abortion law even further," she said. "There have been an estimated 31,000 abortions in Ireland so far - more than the population of Kilkenny city."
She said that the many thousands attending the Rally returned home with leaflets and posters for local campaigns which would urge voters to contact TDs in relation to Ms Smith's bill and deamnding that they retain the 3-day wait before abortion.
"One of the messages coming from the Rally is that TDs will be reminded that they promised voters in 2018 that the 3-day wait would be a 'safeguard' - and we will be ramping up our campaign to remind voters that scrapping that provision would be a breach of promise to voters," she said.
Amongst those addressing the rally this year was Consultant Obstetrician Dr Trevor Hayes, who said that pro-life medical professionals will not be bullied into providing abortions - and that he believes many would leave medicine rather than perform abortions.
"We are told that doctors and nurses should be informed at interview that contracts of employment will specify that it is mandatory to carry out abortions when requested – and that they would be fired if they refused. At a time when our maternal health care services are stretched to breaking point, does the Minister think a bullying tactic like this is going to work?" he told the Rally.
"Apart from the fact that it would be a wholly discriminatory and entirely unethical path for the Department of Health to take, this would also drive many excellent medical professionals away from the health service. Is that what the Minister wants?" Dr Hayes said.
"We will not be forced into performing abortions and – this is a message to the Minister today - many of us would rather leave medicine than be involved in abortion, a procedure that is never necessary, is never part of healthcare, and that helps neither mother nor child," he said to sustained applause.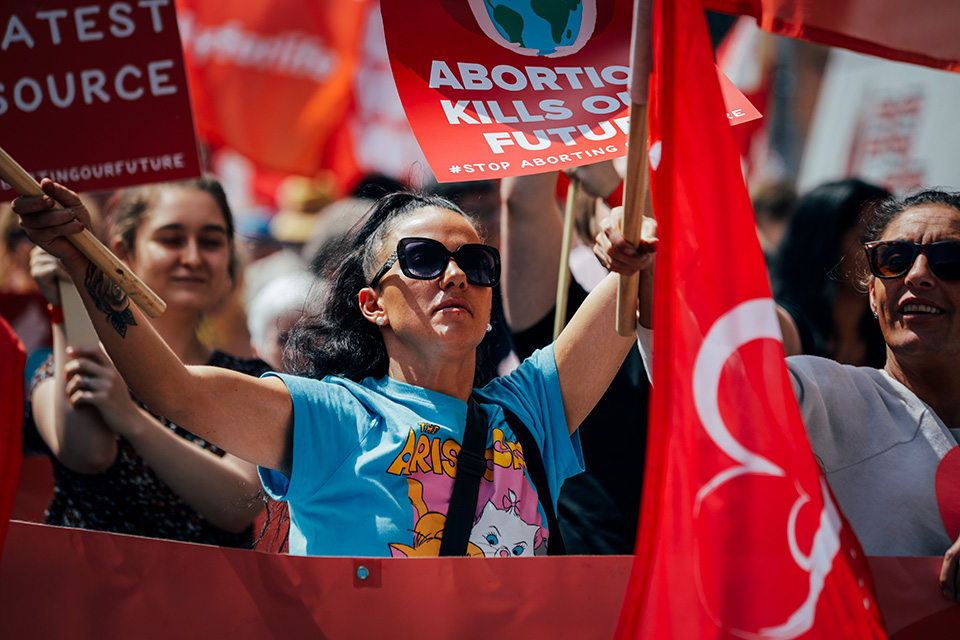 OTHER SPEAKERS
Billed as the biggest pro-life event of the year, the Rally packed O'Connell Street before hearing from speakers at Custom House Quay.
Amongst the other speakers at the Rally for Life 2023, was activist Isabel Vaughan Spruce who was arrested and charged for the 'thought crime' of silently praying in her head at an abortion clinic in Britain.
The arrest made national news and a video of police cautioning Isabel went globally viral. She has now been formally acquitted, and she encourages those attending the Rally to continue to make their voices heard for a "better answer than abortion for both mother and child".
Also addressing the rally is Conor O'Dowd, a young chef with Down syndrome whose open letter to Dr Fergal Malone, on the claim that 95% of babies with Down Syndrome diagnosed at the Rotunda were now aborted, attracted national attention.
Leader of Aontú, Peadar Tóibin TD, Independent TD Mattie McGrath and Independent Senator Sharon Keogan also spoke at the Rally for Life.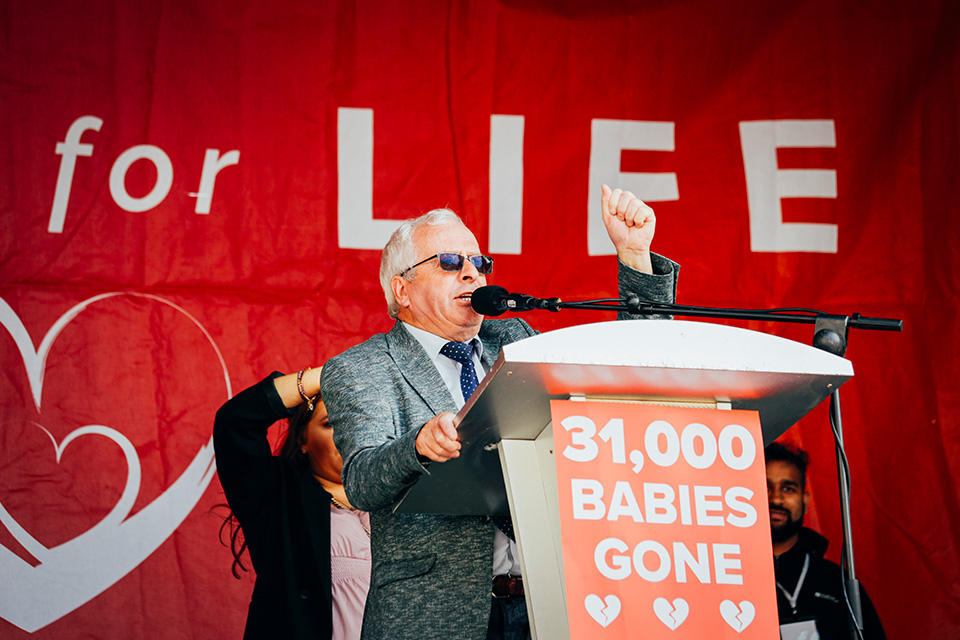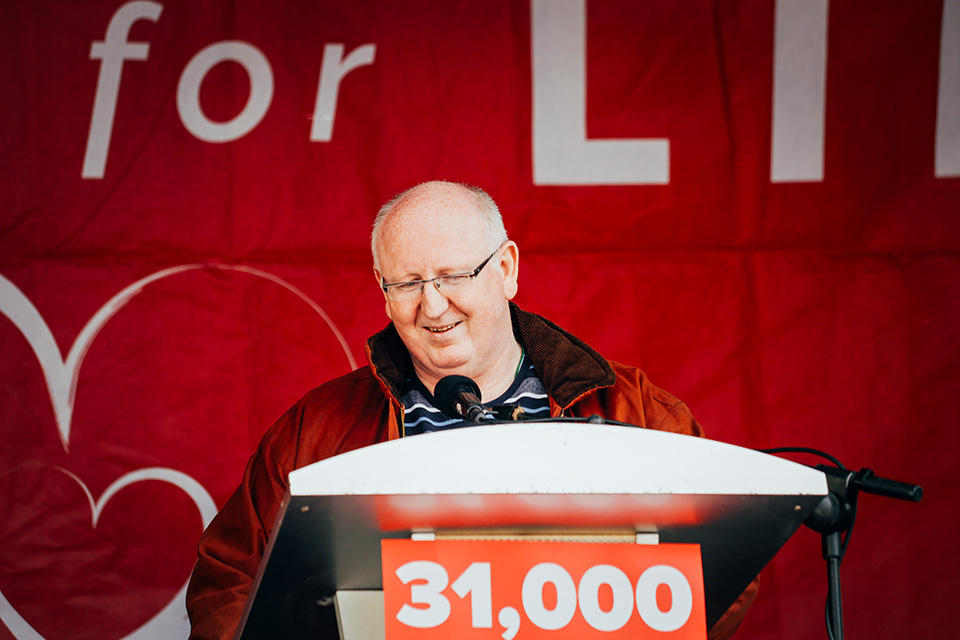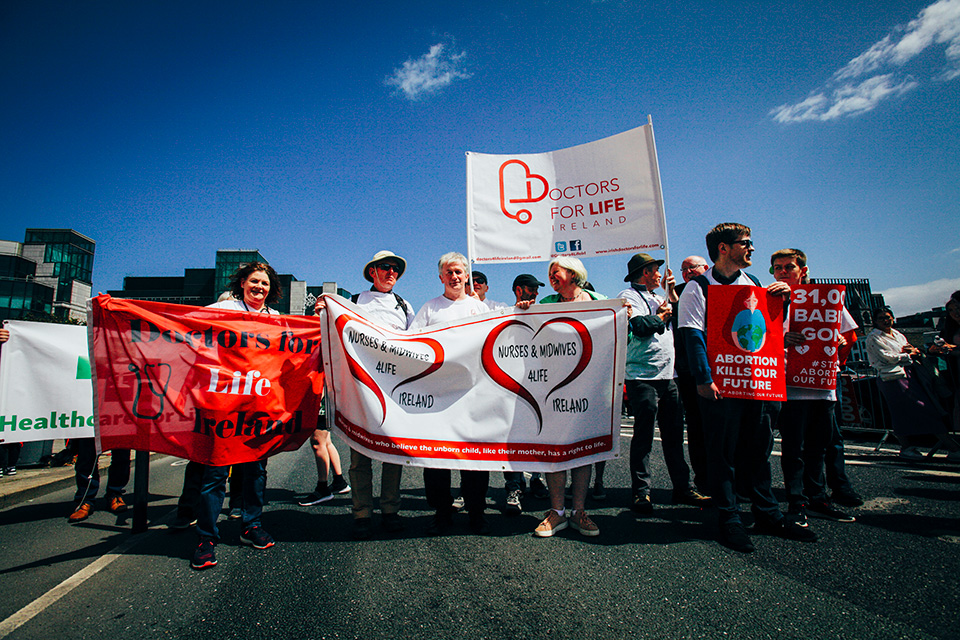 See all the photos from the Rally on our Facebook Album HERE
---
Press
Thousands take part in annual Rally for Life in Dublin city centre
https://www.irishtimes.com/ire...
Thousands turn out for Rally for life in Dublin
https://www.rte.ie/news/2023/0...
Thousands expected at pro-life rally
https://www.newstalk.com/news/...
Thousands attend Rally for Life in Dublin
https://catholicherald.co.uk/t...
Homily of Bishop Kevin Doran before the Rally for Life
https://www.indcatholicnews.co...
Limerick group attend Rally for Life to "hold the government to account"
https://www.limerickpost.ie/20...

Offaly Pro-Life members join thousands in national 'Rally for Life'
https://www.offalyexpress.ie/n...

Leitrim group attend Rally for Life to "hold the government to account" on abortion
https://www.ireland-live.ie/ne...

"Spiralling" abortion numbers inspire thousands to Rally for Life in Dublin
https://righttolife.org.uk/new...
Donegal Pro-life campaigners attend Dublin 'Rally for Life'
https://www.donegaldaily.com/2...
Dublin Pro-life March in the Irish Echo
https://www.irishecho.com/2023...
Irish Times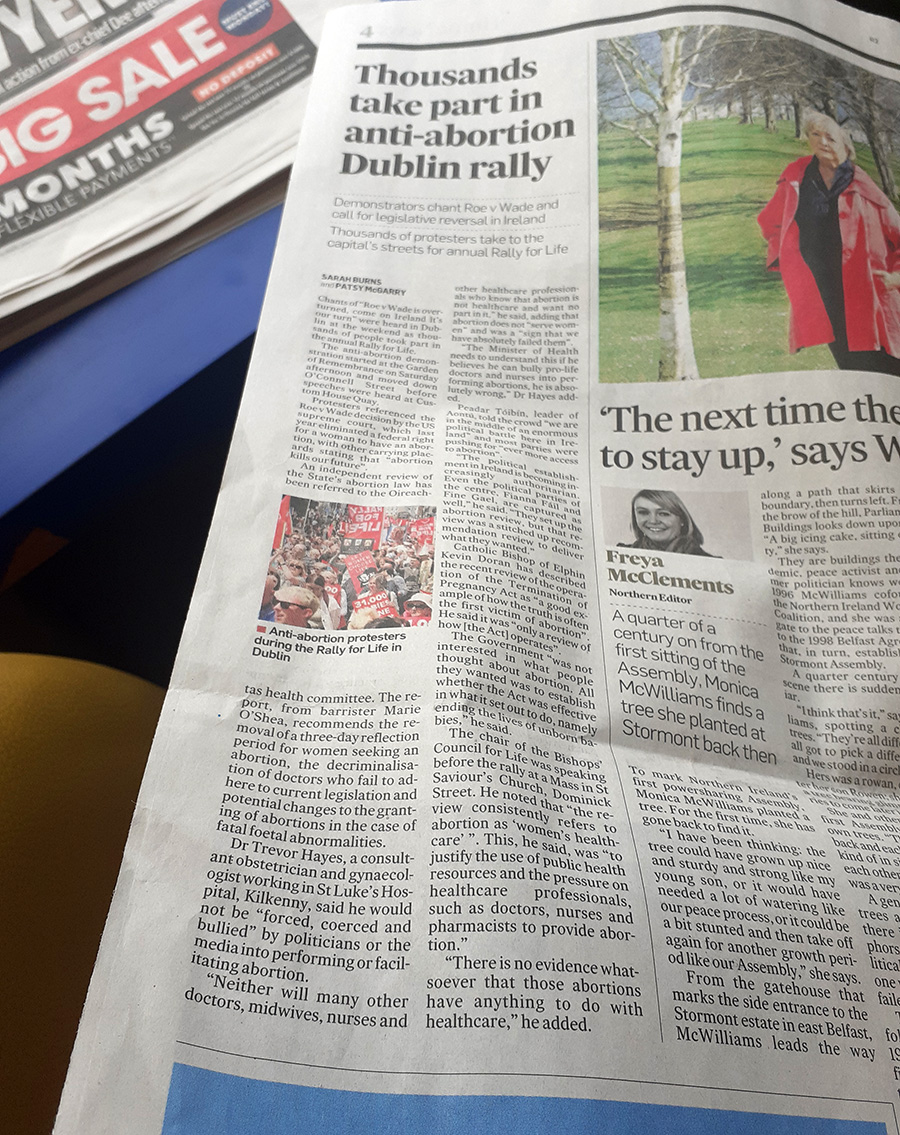 ---
Niamh Uí Bhriain joins Vinnie O'Brien on Midlands Radio to talk about the Rally for Life and the need to oppose the push from abortion extremists to further expand the law. June 2023
---
Video
---
---
Why we march for life
Please help promote the rally; if you would like some of the leaflets above, we can post them to you! Contact us on info@thelifeinstitute.net or 01 8730465
---
Speakers
Isabel Vaughan-Spruce was arrested at Christmas for silently praying at an abortion centre in Birmingham. The arrest made national news and the video of same went viral. She has now been formally acquitted, and her courage is an inspiration to all those concerned with protecting Life, free speech and civil rights. Isabel is co-director of March for Life UK which she runs with her friends, Ben and Sarah Thatcher. She is also campaign director of 40 Days for Life in Birmingham.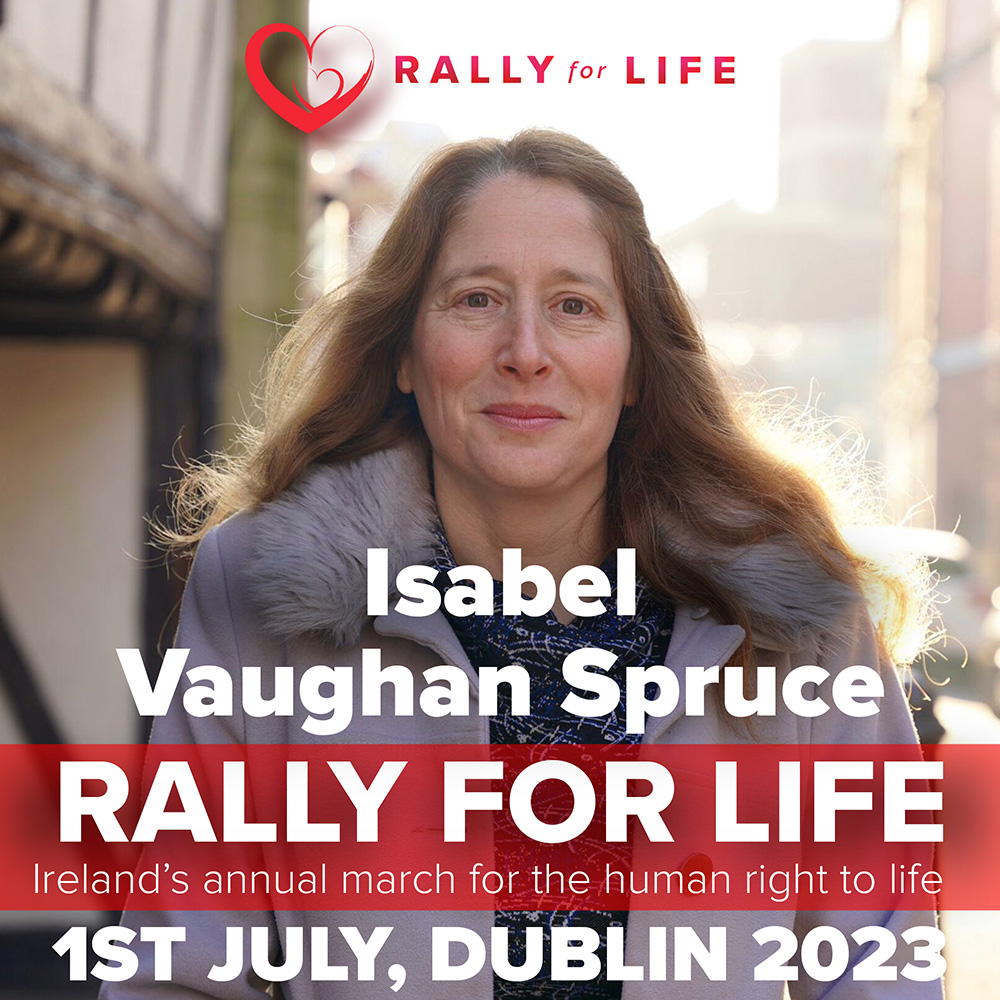 ---
Senator Sharon Keogan made history in the local election in 2019 by becoming the first woman to win 2 municipal area seats in the same County. A formidable businesswoman and politician who is straight-talking and effective at delivering for the needs of her constituencies - people matter most. She has stood up for the right to life of the unborn within the Seanad, and is a passionate advocate for the re-establishment of the unborn as human persons, worthy of respect.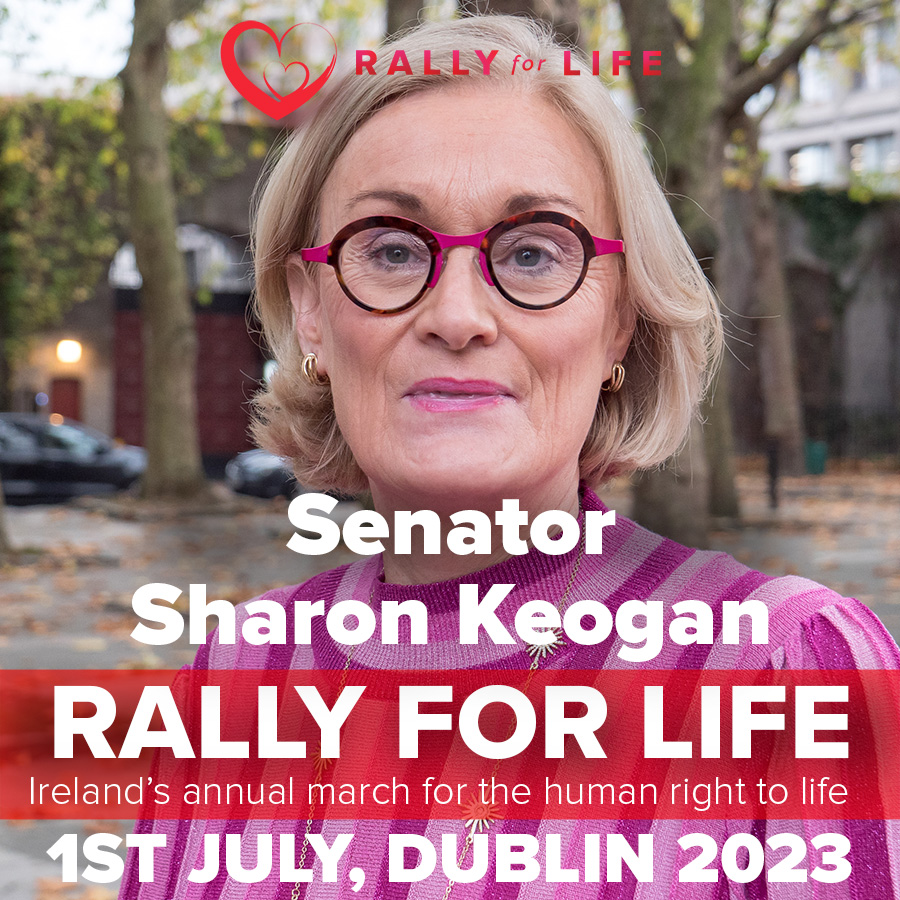 ---
Dr Trevor Hayes is a Consultant Obstetrician and Gynaecologist working in St Luke's Hospital, Kilkenny. He has continually spoken out in defence of the right to life of the unborn and urged the people of Ireland to vote NO to abortion in 2018. More recently, he has stressed the importance of retaining the 3 Day Wait.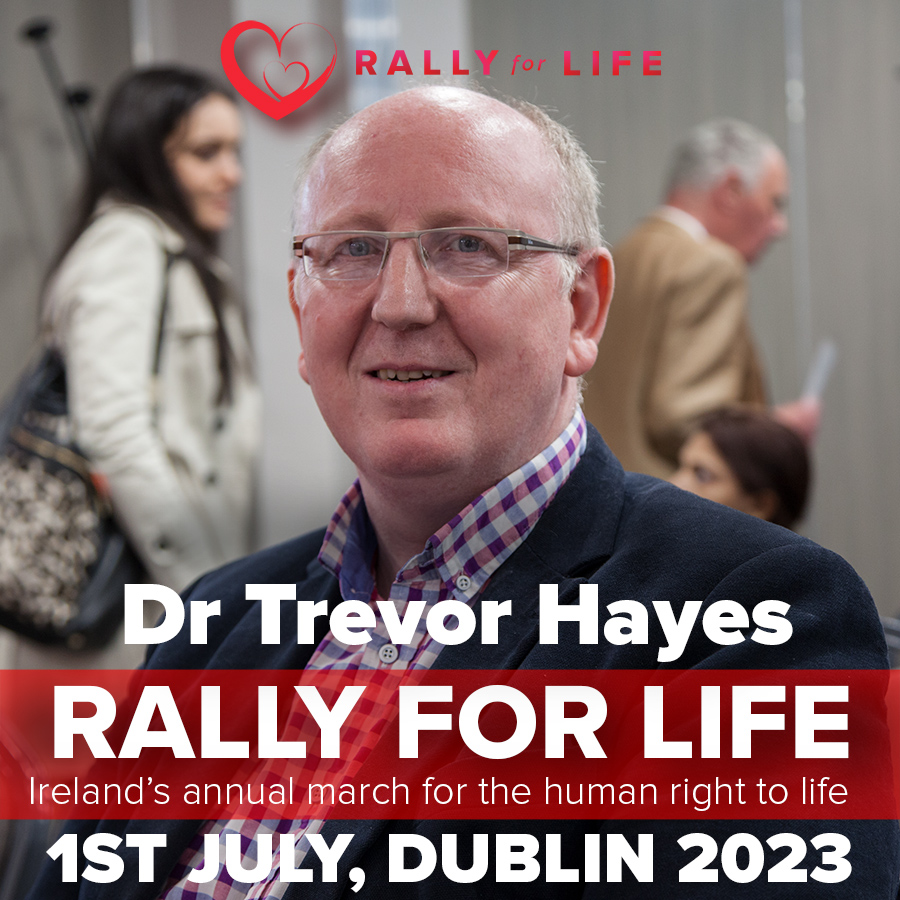 Mattie McGrath is a long standing independent pro-life TD for the Tipperary constituency. Mattie has been consistently calling out the establishment in regards to their treatment of both the unborn and those who defend their right to life.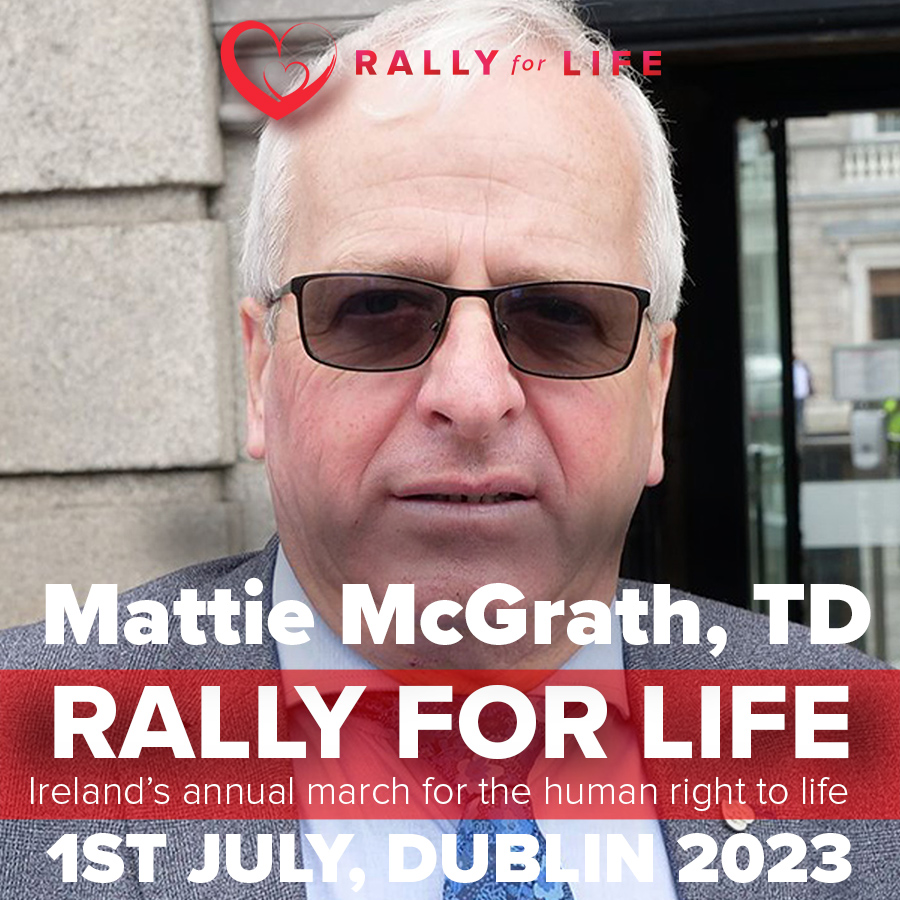 ---
Conor O'Dowd is a college student and chef. As a man with Down Syndrome, he has been outspoken in defence of unborn babies diagnosed with the same disability in Ireland, who are at a significantly increased risk of being aborted due to having Down Syndrome. In December 2022 he wrote a letter to the master of the Rotunda - Dr Fergal Malone - urging him to "save babies", as Malone admitted to a 95% abortion rate for babies diagnosed with Down Syndrome.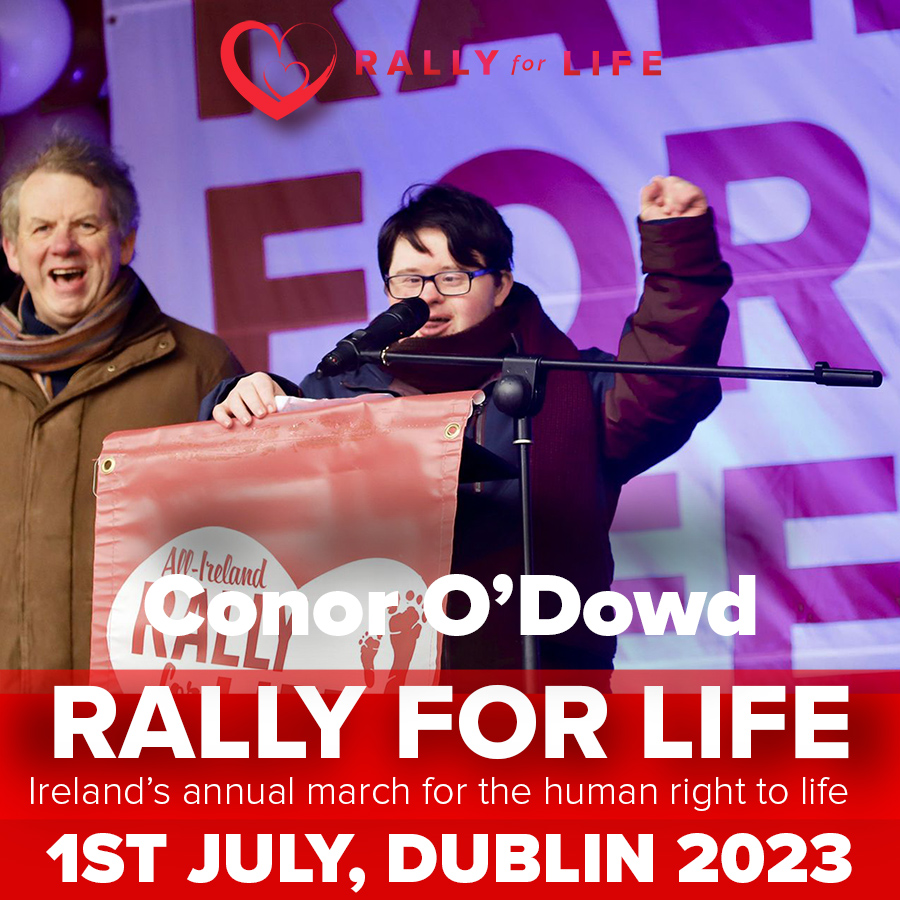 ---
The All Ireland Rally for Life is supported by:
Bunclody for Life
Cork Life Institute
Divine Mercy Conference
Donegal Pro-life
Dun Laoghaire Pro-life
Dungarvan for Life
Every Life Counts
Family & Life
Fingal for Life
Galway Pro-Life Action
Gianna Care
Kerry Life and Family
Kildare Pro-Life Action
Laois for Life
Leitrim for Life
Life Institute
Limerick for Life
Louth Pro-Life Network
Meath for Life
Our Lady of Guadalupe Pro Life movement
Precious Life
Pro-Life Trust
Pro-Life Wexford
Roscommon Pro-life Action
Stanton Health Care
St. Joseph's Prayer Group
Tipperary Pro-life
Tyrone Pro-Life Network
Vigils for Life
Waterford for Life
Youth Defence
Youth for Life NI
---
Socials