City Centre: Dublin : 2pm : 1 July 2023
---
The BIGGEST pro-life event of the year is on in Dublin, where thousands will gather to Stand for Life.
JULY 1st, 2023. DUBLIN. SAVE THE DATE.
Rally for Life 2023 will meet at 2pm on Saturday July 1st at the Garden of Remembrance on Parnell Square in Dublin city centre.
As you know, the first review of the Abortion Act is taking place this year and the Rally is a key action in reminding the government and the public of the horrific outcomes of the abortion legislation.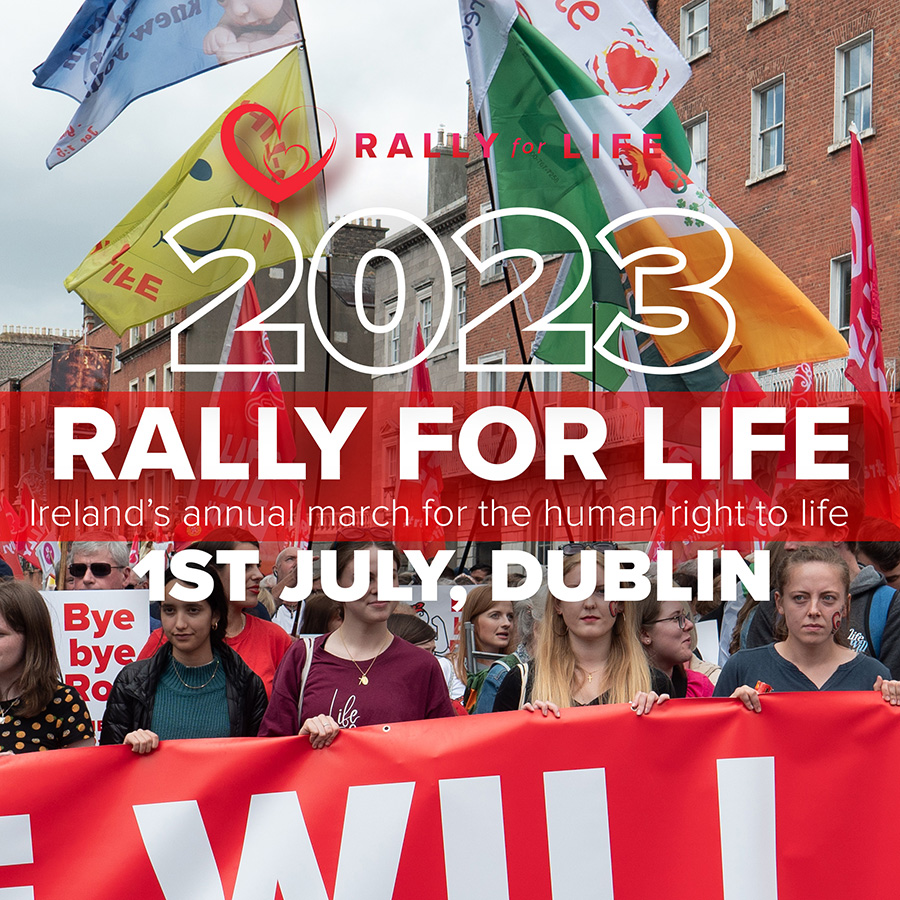 Join us to be a voice for the 6,500 babies being killed by abortion every year. For the mothers brutalised by a system that tells them to flush the bodies of their aborted babies down the toilet.
Stand for Life - for the families of babies with disabilities who are being pressured to abort their beautiful children. For the pro-life doctors and nurses fighting for conscience rights. To make the truth known about horrific late-term abortions.
To demand that the 3 day period of reflection before abortion, which saved almost 900 babies in a year is retained.
To wake the conscience of a nation and urge them to Rethink Abortion.
But its also a day for the national pro-life movement to be re-energised and strengthened by coming together for Life! Together we will rebuild this broken culture.
See you there!
---
Please help promote the rally; if you would like some of the leaflets above, we can post them to you! Contact us on info@thelifeinstitute.net or 01 8730465
---
Getting There
Garden of Remembrance, Parnell Square is situated at the top of O'Connell Street
On Foot
Head north on O'Connell Bridge toward Bachelors Walk/R105/R148 Continue onto O'Connell Street Lower and Upper Turn right onto Parnell St, continue onto Parnell Square, Garden of Remembrance is on your left
Getting there by Car from the M50
Take the N1 exit toward City Centre/Dublin Port. Continue onto N1. Turn left onto Gardiner Street Upper/R802Continue to follow R802 Turn right onto Parnell St/R803Continue to follow Parnell St. Turn right onto Parnell Square West
Getting there by Public Transport
Lots of busses and the Luas service Dublin City Centre and O'Connell Street
Busses (this will be updated regularly) PRE-BOOKING IS ESSENTIAL, Please ring!
---
The All Ireland Rally for Life is supported by:
Bunclody for Life
Cork Life Institute
Divine Mercy Conference
Donegal Pro-life
Dun Laoghaire Pro-life
Dungarvan for Life
Every Life Counts
Family & Life
Fingal for Life
Galway Pro-Life Action
Gianna Care
Kerry Life and Family
Kildare Pro-Life Action
Laois for Life
Leitrim for Life
Life Institute
Limerick for Life
Louth Pro-Life Network
Meath for Life
Our Lady of Guadalupe Pro Life movement
Precious Life
Pro-Life Trust
Pro-Life Wexford
Roscommon Pro-life Action
Stanton Health Care
St. Joseph's Prayer Group
Tipperary Pro-life
Tyrone Pro-Life Network
Vigils for Life
Waterford for Life
Youth Defence
Youth for Life NI
---
YOU CAN HELP right now
Photographer or Videographer
Are you a photographer, videographer or have experience in editing and want to help promote a culture of life? Send us a email or contact us via social media, we'd really appreciate your help!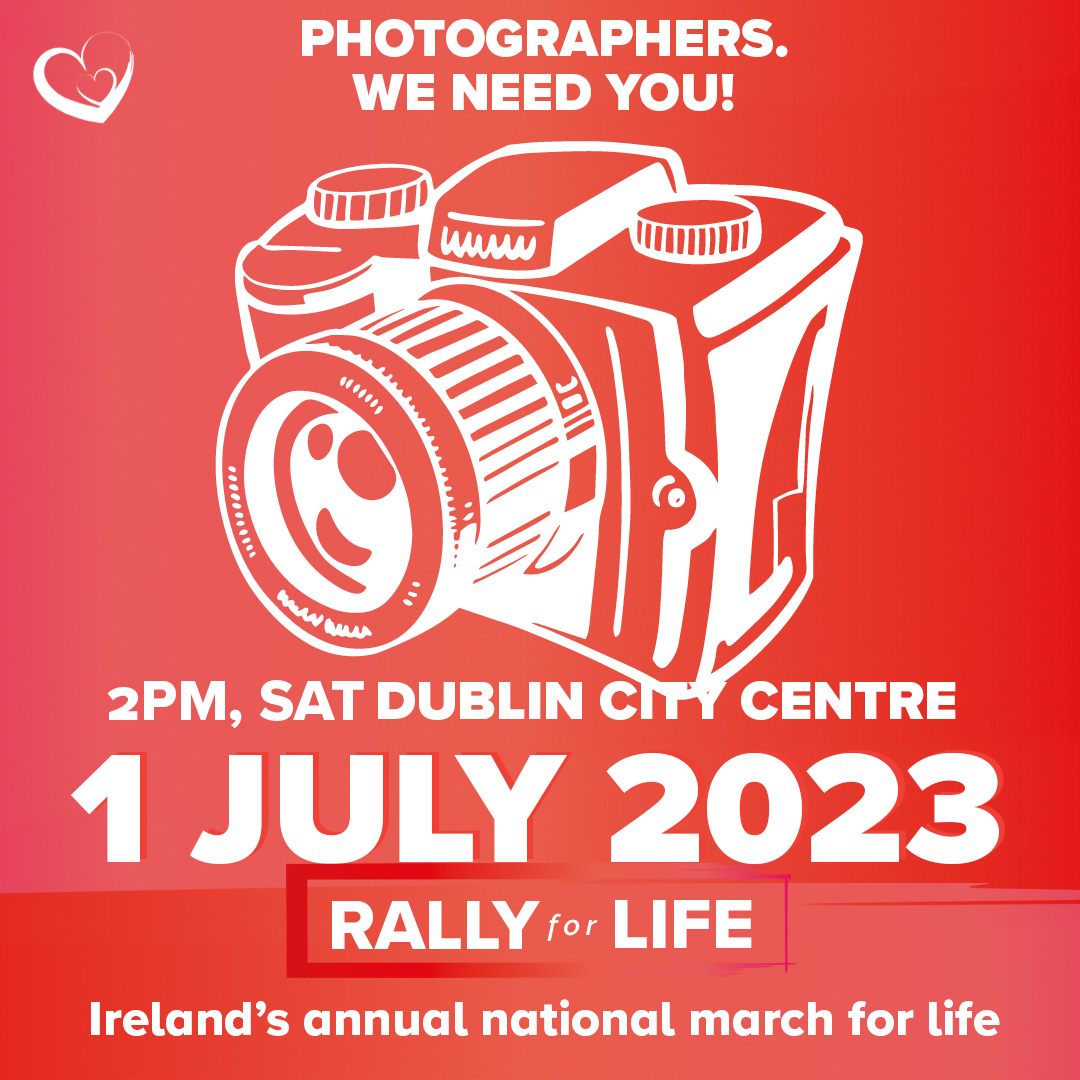 Have you a Truck / Float or Lorry?
For postering, bringing stuff to the Rally starting and end points is always a challenge and we'd love to give the message of life even greater visibility with floats and decorated trucks. Is that something you can help with? Send us an email or contact us on Social media!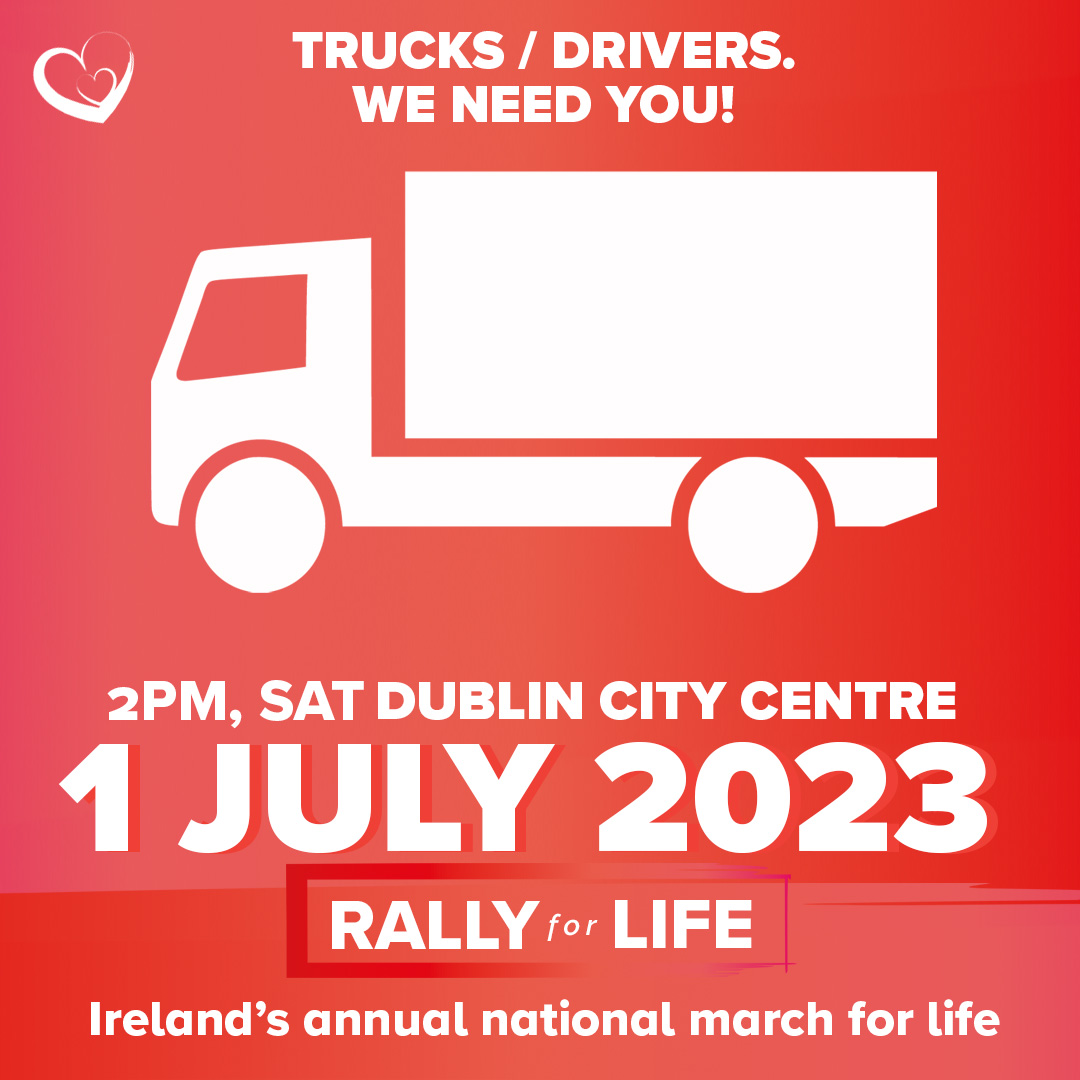 Are you a musician or an entertainer?
Are you a musician, a singer or in a band? Send us an email or contact us on Social media!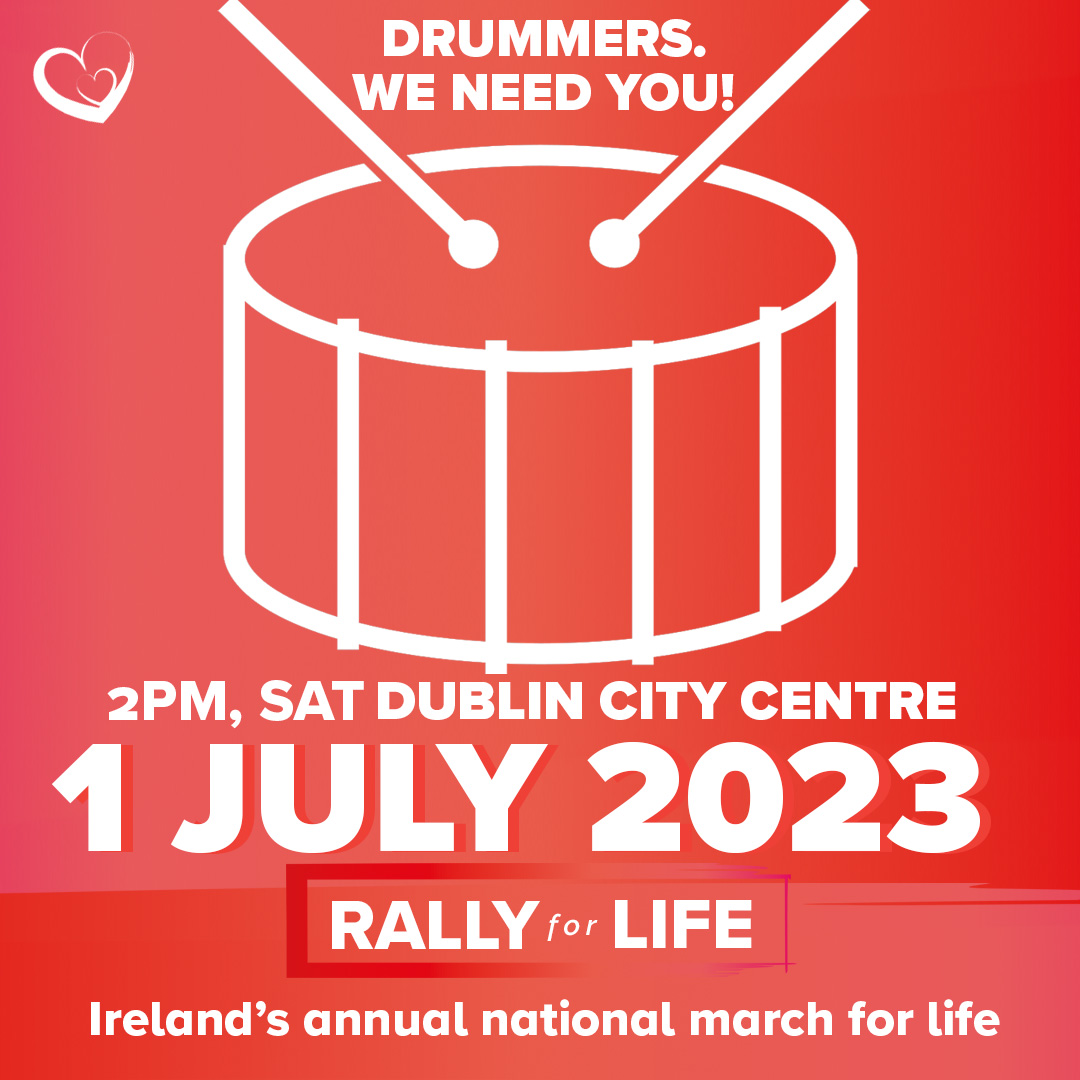 ---
Sign up!
---
Leaflets at the Rally
The All Ireland Rally for Life is the largest annual national pro-life event in Ireland which seeks to protect the right to life of every person. It does not espouse any other cause or platform and the organisers ask all participants to participate in a spirit of generosity to unborn children and women with unexpected pregnancies.
We ask all those in attendance to support the aim and message of the day. With that in mind, we ask that materials and leaflets pertaining to other causes, events or organisations are not distributed on the day.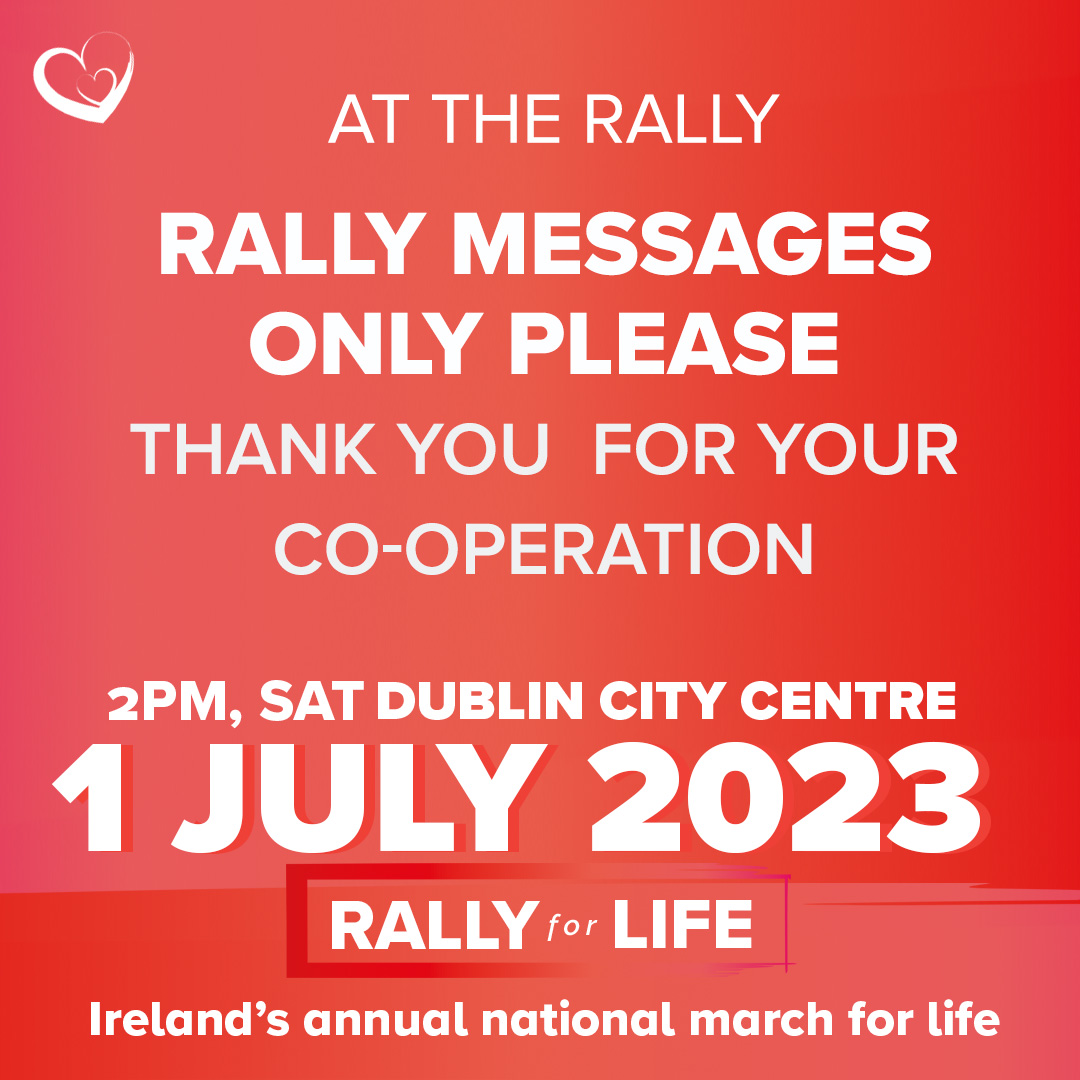 Socials