After the shocking results of the referendum which was a triumph of cruelty over compassion, and of deceit over democracy, many voices were raised in support of the courageous pro-life position shared by almost 724,000 people who voted No.
Amongst those whose inspirational words brought comfort, hope and leadership were the Editor of Alive newspaper, Fr Brian McKevitt, pro-life leader Tim Jackson, and Belfast priest Fr Paddy McCafferty.
Tim Jackson: 'Who will inherit the land, those who kill their young or those who welcome each as a gift?'
"Rest in peace dear children. Rest in peace dear land.
A nation has voted to kill its children. The Ireland of St. Patrick, O'Connell, Pearse and Plunkett was sacked on May 25th as the sovereign people turned persecutor with the stroke of a pencil. The carefully crafted Constitution was also destroyed by inserting a fundamental right to kill, whilst celebrations that followed were as tasteless as they were cruel. Who among the cheering fathomed the darkness of the deed? Who else could celebrate a nation choosing to kill its own children but a propagandised and vacuous generation, bereft of love for country or feeling for the innocent to be slaughtered. Is there a more treasonous deed than this?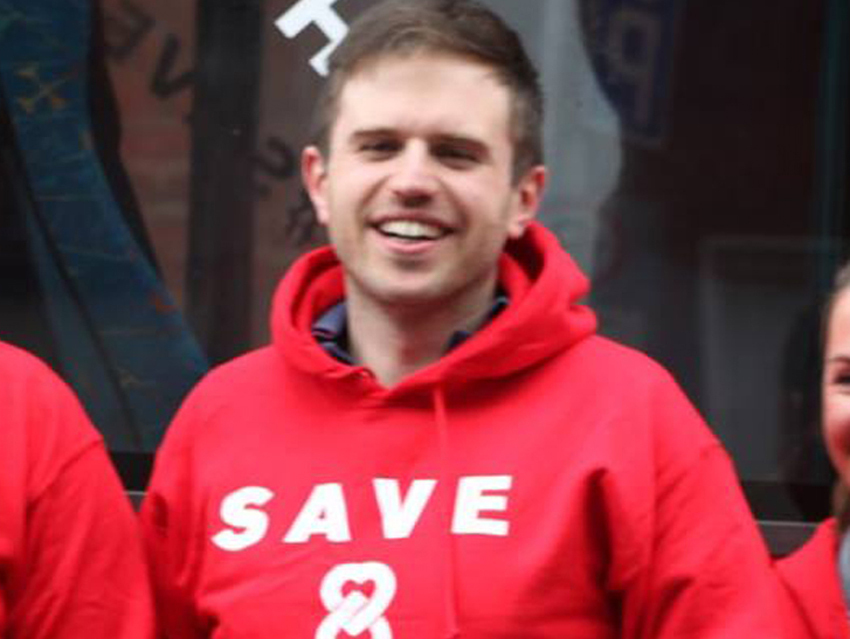 In times of persecution, famine and grinding poverty, the Irish were a resilient people, clinging to faith, hope and love with a lion-hearted defiance. Children were blessings, welcomed and sacrificed for, proof that there was a future despite mortal dangers and hardship. Now, babies of burden, they are threatening and therefore disposable, to be sacrificed if chosen on the idol altars of self-fulfilment and pleasure.
The underlying obstacle to abortion in this country was not the 8th Amendment. It was the spirit of the Irish people expressed so beautifully in the Preamble of the Constitution, affirming a willing devotion to the goodness of Christ and a sure sense of justice, purpose and integrity. As the bright flame of Christ was extinguished in soul after soul, it was inevitable that evil would envelope the land. The ship is sinking, the passengers asleep, and everywhere "the ceremony of innocence is drowned." Nihilism reigns. Christ is mocked. And Barabbas is free.
The level of irrationality was astounding: incessant appeals to equality, compassion and care were enough to convince the masses that this murder most foul was not glaringly discriminatory, barbaric and inhumane, but actually progressive. Little thought was given to a proper application of human rights, with a right to kill sought and sanctioned by popular demand.
But this will not be the last word. Whilst the deconstruction of the island of saints and scholars is nearing completion, the architects in their haste have forgotten to ask: who will inherit the land – is it those who kill their young or those who welcome each as gift?
I know the answer, many know the Truth, but the pain of stamping on the faces of Irish saints, martyrs, patriots and children is too much to witness. The land that kept the flame of western civilization alive on Skellig Michael, in Glendalough and Clonmacnoise has become a savage parody of nobler days gone by. Exiled and dejected, it is to the empty tomb that we turn again. He is Risen and with us, and we will not forget.
As Jonathon Van Maren wrote: "with men like Tim Jackson to fight for her, we can all have hope for Ireland. Her children could not ask for a better champion."
Fr Brian McKevitt: 'we are a people of hope .. we will overcome this devastating result'
Fr Brian McKevitt OP, the Editor of Alive newspaper, has words of insight and hope in this sermon he gave after the referendum. He correctly describes the result as a great evil, but reminds us that we are a people of hope.
Watch his sermon here: https://www.youtube.com/watch?v=yaxDbbrO7hE
Fr Patrick McCaffrey: those who voted yes, "must face up to the reality of the decision they made"
Well known and respected Ballymurphy priest, Fr Patrick McCaffrey, told the Belfast Telegraph that you cannot be a Catholic and be in favour of abortion".
Catholics who do not wish to abide by the Church's teaching on abortion can "get married in City Hall" rather than being "hypocritical and dishonest by using the Church for a day", he said.
Fr McCafferty said it was "dishonest to have a wedding in a church if you don't respect or regard what the faith is about".
He added: "If you don't support the Church's teaching on a fundamental issue, why be hypocritical and dishonest by using the Church for a day? It's a total fiasco."
His comments came after an Armagh priest questioned whether a couple who advocated for abortion in Ireland could marry in the Catholic Church.
Fr Damien Quigley told the couple that their "promotion or advocacy" could also lead to him not being able to officiate at their ceremony.
Fr McCaffrey also sharply criticised Leo Varadkar's atrocious" pro-abortion remarks during a recent visit to a Catholic teaching college in Belfast, which had been hired out for Féíle an Phobail.
Precious Life, the north's leading pro-life group organised a high-profile protest at the college during Mr Varadkar's visit
Fr McCafferty said Mr Varadkar had profoundly disrespected St Mary's College with his remarks.
"An avowed abortionist Taoiseach speaking in a Catholic institution which has a mission to train Catholic teachers to hand on the faith to young people, the optics of that is atrocious," he said. "I understand it wasn't the college that invited him, but the Feile organisers.
"They need to answer some questions about why they chose St Mary's, knowing that it had a Catholic ethos.
"The college does hire out to people, but they showed complete disregard by inviting a man with very strong pro-abortion opinions.