After such a long period of Covid lockdowns, it's great to be back meeting in person again, and an important date for your diary is tomorrow week - Saturday September 3rd (3pm) when an important pro-life meeting will take place in Cavan.
Life Talks, a meeting featuring such famed speakers as Mickey Harte, and including our own Niamh Uí Bhriain and Megan Scallan, will be a great step forward in informing and energising the pro-life movement, with a special focus on building the next generation of pro-lifers to be a voice for mothers and babies.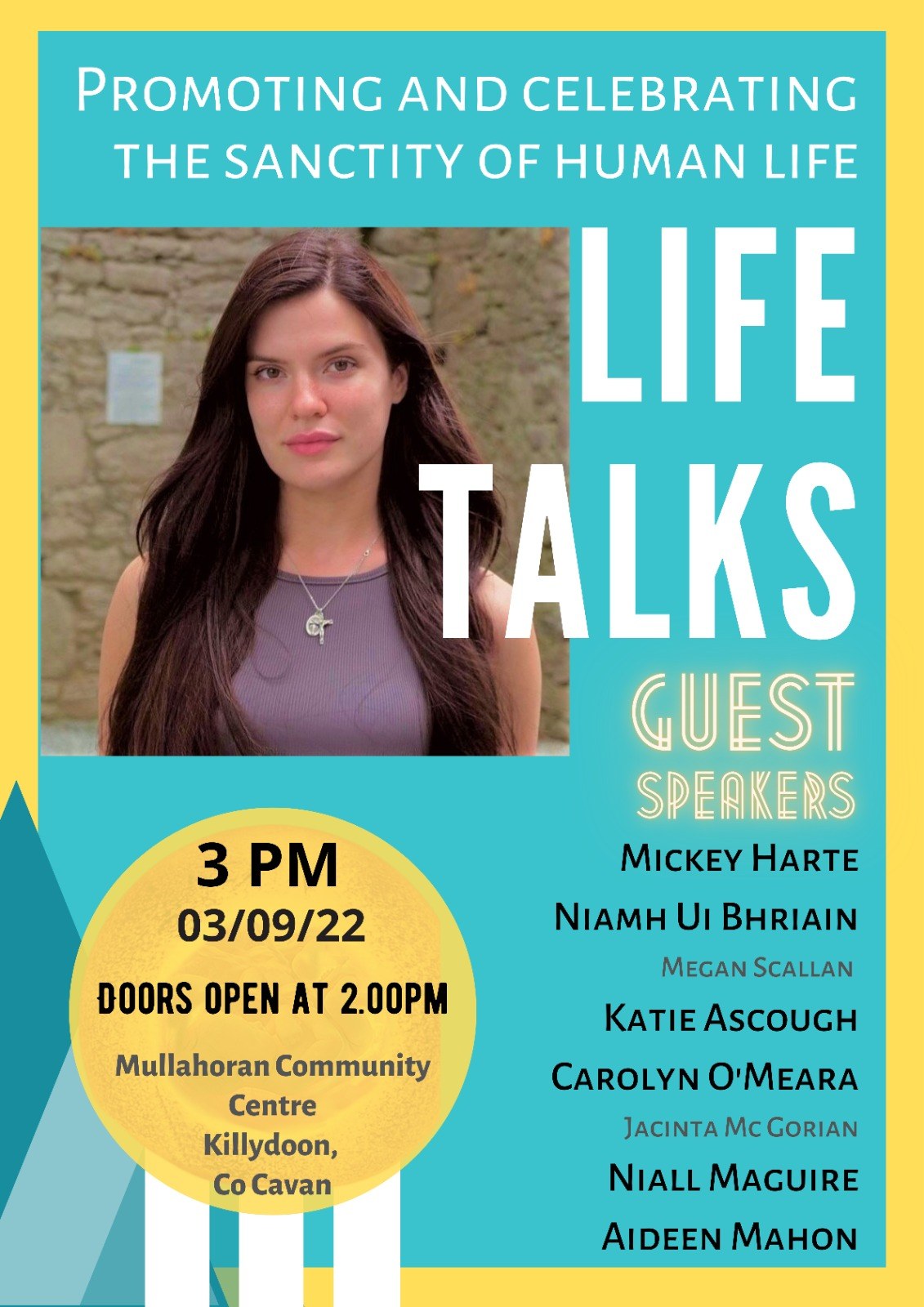 The meeting, in Mullahoran Community Centre, in Killydoon, Co Cavan, at 3pm sharp, will also hear from the frontline heroes in Gianna Care, and Dr Niall Maguire, Katie Ascough, Aideen Mahon and Jacinta McGorian.
Plans for the Abortion Review, to save the 3 day wait period, for building the movement, take hope from Roe v Wade being reversed, and more will be discussed.
It sounds like a brilliant event, so make sure to get there if you can.
Together we will rebuild this broken culture.