Amnesty International
It was launched a massive global campaign to have abortion on demand legalised – and are focusing especially on attacking Ireland's pro-life protection of unborn babies. Since Amnesty now support the death penalty for unborn children we are calling on all genuine human rights supporters to Abandon Amnesty. As long as they support abortion, they should not be funded by pro-life people.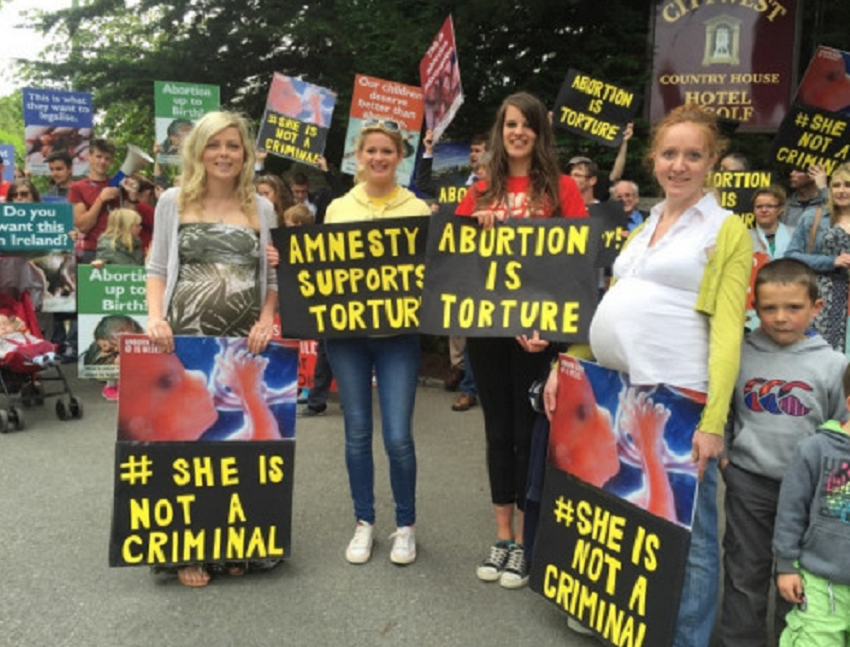 Amnesty have threatened to involve millions of supporters from outside the country and use their massive financial resources to force Ireland to legalise abortion. Let's make this known to the public – and expose the misinformation and scaremongering Amnesty are using to justify this abortion push.
---
Scaremongering...from a Human Rights group
Amnesty is telling women that they can't access medical treatment for cancer because of Ireland's abortion laws. This is untrue. As confirmed in recent official Oireachtas hearings*, pregnant women with cancer are never denied life-saving treatment in Ireland because of the pro-life amendment. See Audrey's amazing story here:

Please SHARE this campaign and build awareness of Amnesty's support for abortion. We need to STOP funding Amnesty as long as they are pushing to make the killing of unborn babies legal in this country. Amnesty's position had no basis in fact or international law. There is no treaty or convention acknowledging a supposed 'right' to abortion, yet the right to life of every person is widely recognised in international law. See the San Jose Articles for expert opinion on this. The sad truth is that Amnesty, which was founded to highlight human rights abuses, especially in regard to political prisoners and those suffering under unjust regimes, now seems to spend most of its time attacking the rights of the most vulnerable person of all – the unborn child.
#ABORTIONISTORTURE #ABANDONAMNESTY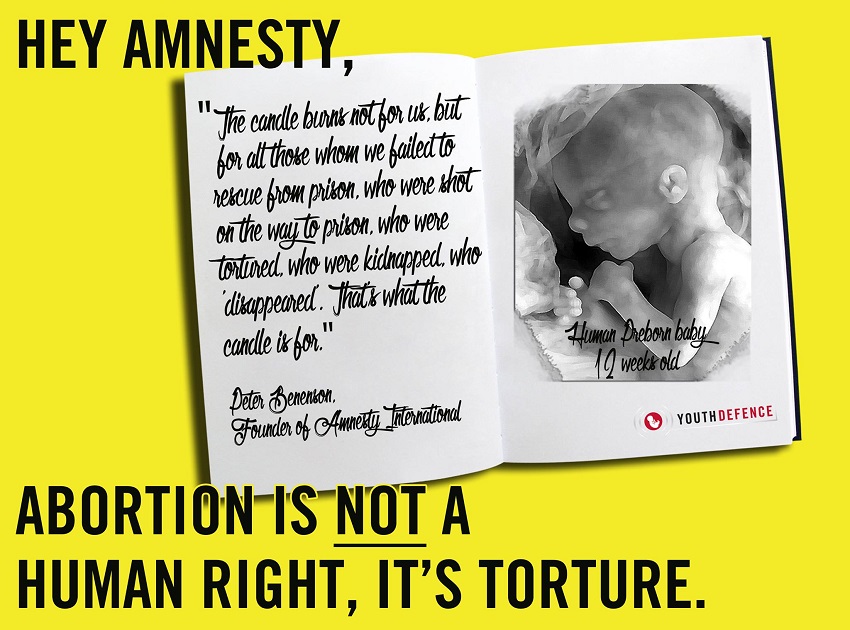 ---
References
1. Recent Oireachtas Committee hearing heard from leading experts who stated that that a)They were not aware of any woman who had been denied life-saving treatment because of Ireland's ban on abortion and b) They were not aware of any instance where a woman had been denied a termination of pregnancy in order to save her life (where the baby is delivered to save the mother's life and the doctor also tries to save the baby). Ob/Gyns also confirmed at later hearings that cancer can be treated in the pregnant patient without recourse to abortion.
2. A recent International Symposium on Maternal Healthcare held in Dublin heard that pregnant women who develop cancer do not have to abort their baby, delay their own treatment or give birth prematurely as chemotherapy does not harm the child.
3. An All-Party Oireachtas Committee report issued in 2000 found that: "In Ireland there is no medical evidence to suggest that clinicians do not treat women with cancer or other illnesses on the grounds that the treatment would damage the unborn child".
4. The Ethical Guidelines of the Medical Council state that 'should a child in utero suffer or lose its life as a side effect of standard medical treatment of the mother, then this is not unethical.' These guidelines also state that 'refusal by a doctor to treat a woman with a serious illness because she is pregnant would be grounds for complaint and could be considered to be professional misconduct.'
---
Social Memes
Share these on your social profiles!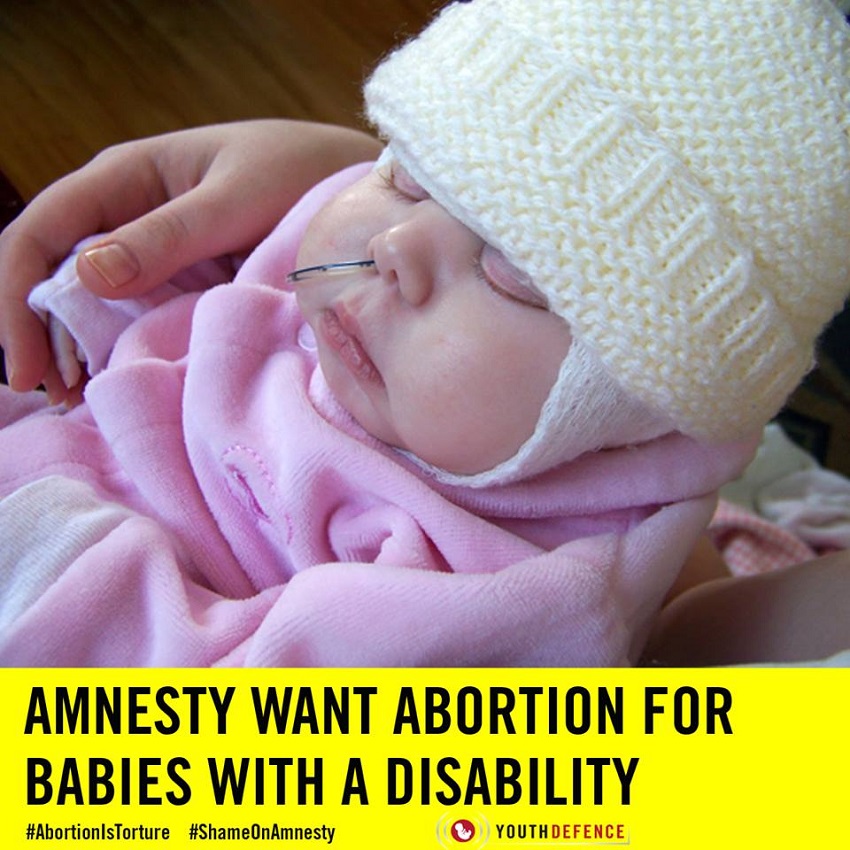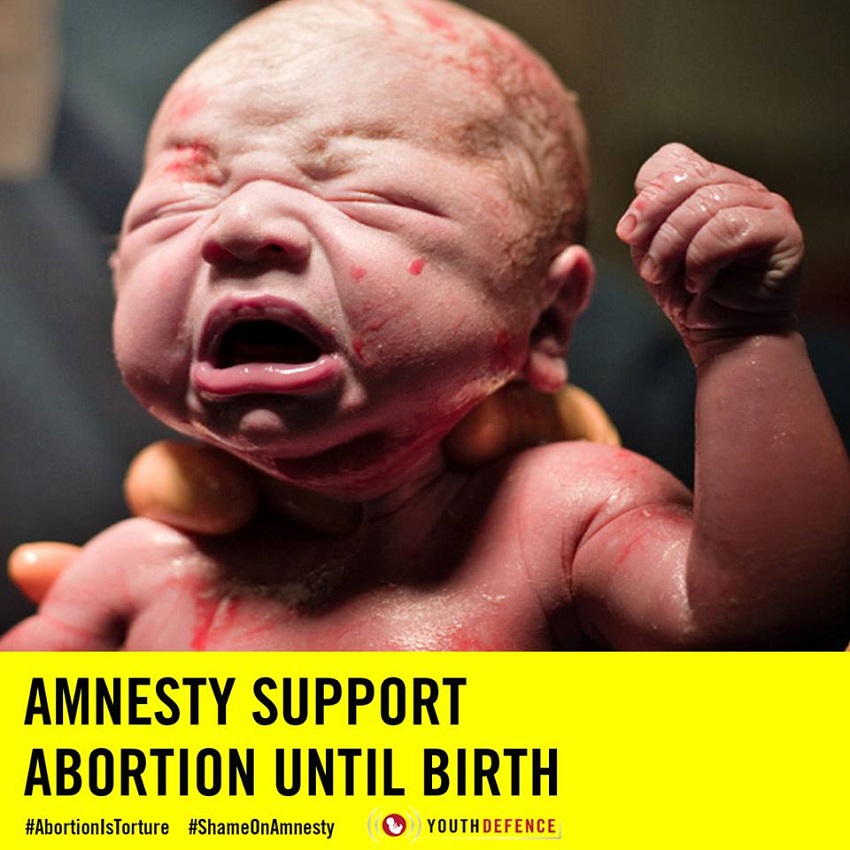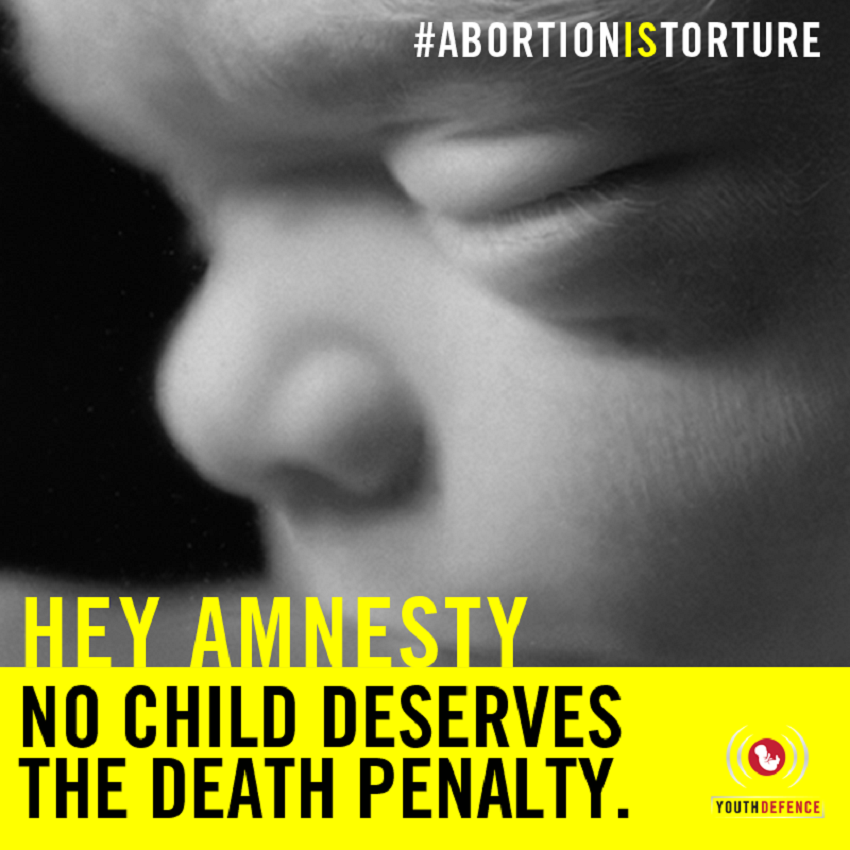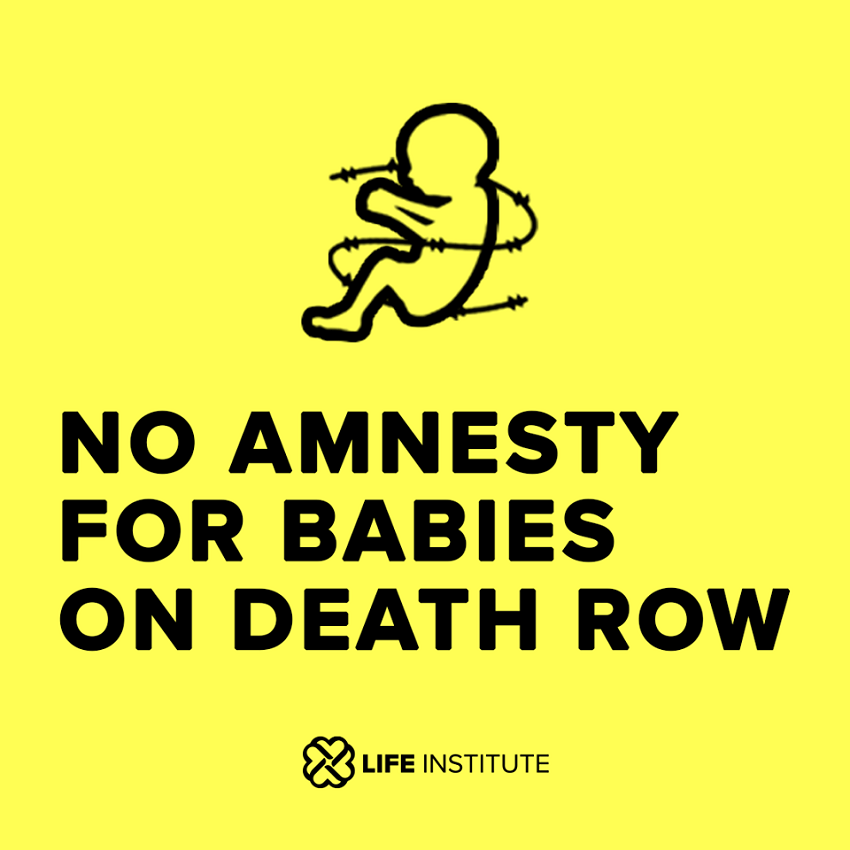 ---
Media Links
---
Our biggest problem are little babies...
When Amnesty International isn't busy fighting for the rights of pimps and johns by trying to legalize prostitution, they're working tirelessly to stop the very worst terrorists among us and the greatest threat to all human rights: babies. Little tiny babies. Specifically, by lobbying to legalize abortion