Make sure You Vote for Life!
See the response of the parties to our campaign
February 20th Update
Three months ago we began our campaign to make the protection of life matter to voters in Election 2011. It's produced amazing results: and following a high-profile press conference with with former MEP Dana Scallon, we've seen the main parties bringing forward a stronger pro-life response while Labour's vote has been hit hard following their support for legalising abortion-on-demand.
As the campaign gathered speed, we required a second, and then a third print run of leaflets, stickers and other information. We're on target to reach 280,000 people directly with the campaign, while the indirect reach may be many times that figure. At masses this weekend our volunteers were told by representatives from all parties that the pro-life issue had been repeatedly raised during the campaign.
The response from the public has been superb and as the weeks went by and more of our campaign leaflets and stickers got into voters' hands the position of the parties began to shift. With just four days to go until polling we can see some very positive results.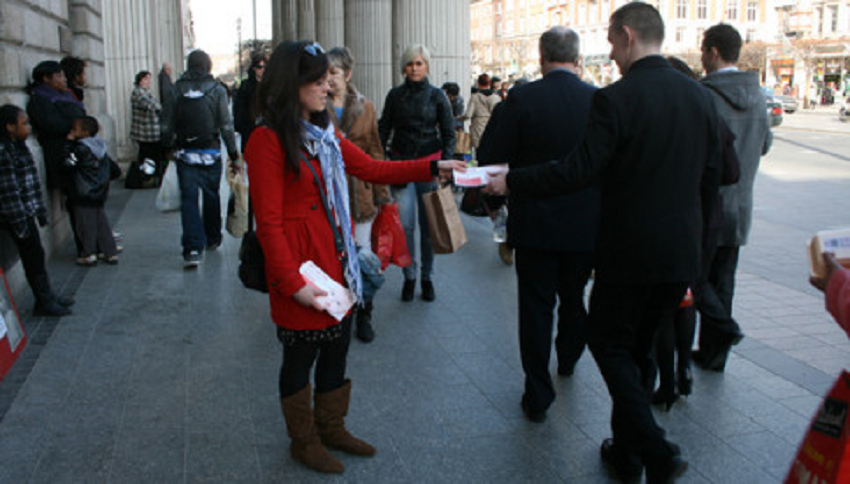 Support for the pro-abortion Labour Party has fallen by an astonishing 37% in the polls since the ABC case. At the end of November Labour were polling at 27%, this weekend, they had fallen to as low at 17% in one poll. As Niamh Ui Bhriain of the Life Institute told a press conference last Friday, while other factors certainly contributed to Labour's decline, it was certain that many floating voters found Labour's support for abortion off-putting. As our campaign unfolded, and more voters became aware of Labour's position, their support continued to fall.
It is also important and significant that Fianna Fáil and Fine Gael have all felt compelled to issue statements saying they did not agree with abortion. There is no doubt that this move was in response to the sheer volume of voters raising the issue. From Dingle to Donegal, from Clifton to Cabra we asked voters to demand protection of human life, and they responded in great numbers.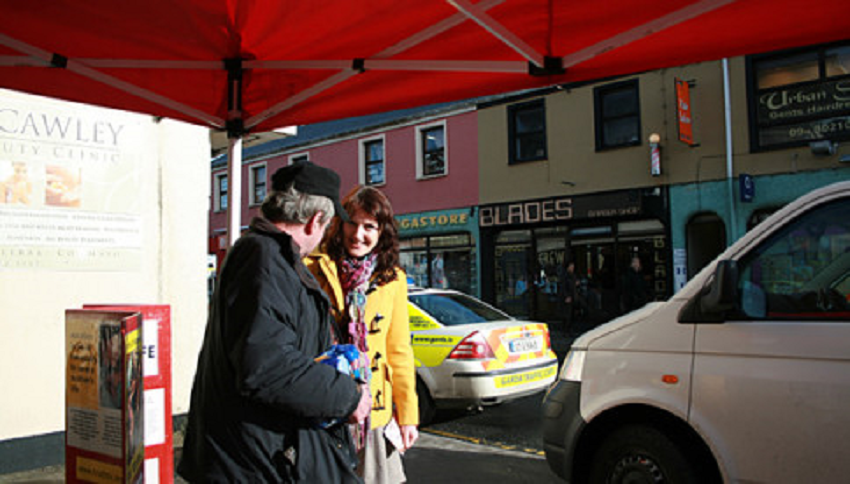 However, the devil is in the detail and the parties still need to provide some clarity in regard to what exactly they would actually do once in government. Fianna Fáil need to make it clear that they understand abortion is never medically necessary - and that they won't move to wrongly classify legitimate medical treatments as so-called 'lawful abortions': exactly what abortion campaigners are, in fact, looking for in the short-term. Fine Gael's plan to set up an all-party committee to examine the abortion issue raises several concerns. Firstly, setting up such a committee has already been done - and the experts who gave evidence then pointed out very clearly that there was no medical need for abortion. Secondly, as we pointed out in the Irish Times, this decision should rest with the people, not with quango-like body. Thirdly, Fine Gael say they are opposed to abortion. But if their Committee recommends abortion legislation, will that opposition then be put aside? These are questions that require answers and we've written to the parties and asked for further clarification.

Last Friday we were delighted to take part in the United For Life press conference called by former MEPs Dana Rosemary Scallon and Kathy Sinnott with 30 pro-life and cross community groups from both north and south. We called on the party leaders to sign a pledge that they would not legalise abortion. You can see the pledge and some of the media coverage of the press conference here. Please print the pledge if you can and ask candidates to sign it.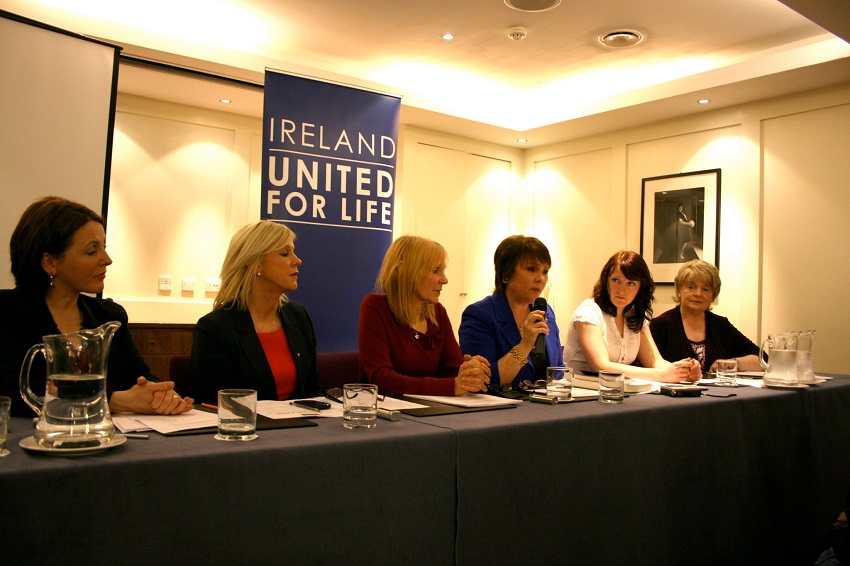 We've also collated the responses we've received from the political parties and independents, added some commentary and some insights from the campaign on the ground. You can see that HERE or on the left hand menu under Political Responses.
With just days to go to voting day, it looks as if all the hard work put in by pro-life activists is paying off. Having said that, a week in a long time in politics, so let's use the time we've left to make sure human life is protected in Ireland.
Links
Listen to Dana Rosemary Scallon on the Marian Finucane Radio show
The Campaign
For the last three months we've been focusing on a vital message - encouraging voters in Election 2011 to vote only for candidates who give a guarantee that they oppose abortion and protect life from conception..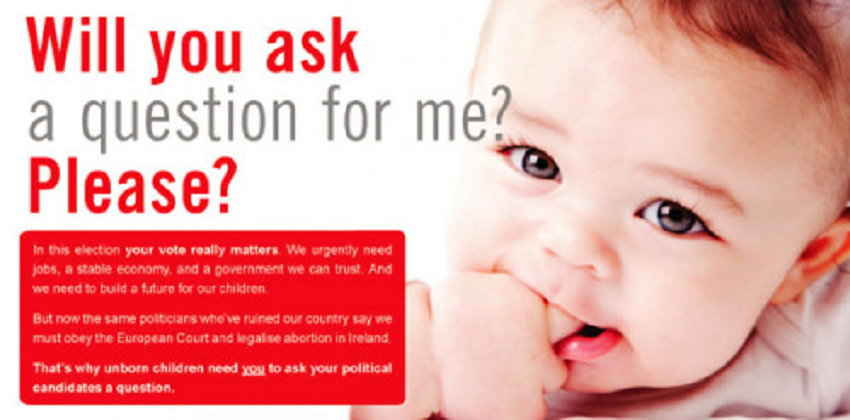 We started with a massive mailing of our "Ask the Question" leaflet, and then went door-to-door, to public areas and to church gates with the information. We're also organising information stalls right across the country before the election, and we're sending thousands of these pro-life stickers for voters to display.
Here's where you come in:
We need you to join thousands of others in one simple act that will save children's lives. All you have to do is ask a question.
It's a hugely important question, but if your political candidates don't hear it, they may move to legalise abortion in Ireland. So your input is crucial.
On February 25th you'll have a chance to vote in the election. And we all know this terrible recession is hitting everybody hard.
But the powerful abortion industry see our crisis as an opportunity.
You see, while the Irish people were struggling to deal with the bank bailout and rising unemployment, abortion campaigners were busy taking us to court! In December, the European Court ruled in their favour, saying Ireland should legalise abortion.
Now we have the Labour Party and others saying that they will obey the European Court and legalise abortion on demand in Ireland! They are hoping they can impose abortion on Ireland while focus of the people is elsewhere.
We're all focused, naturally, on jobs, and building a future for our country. But we must also protect our unborn children. And, since they can't speak for themselves, it's up to us to defend them.
So when your candidates come looking for your vote, ask them a question: Will they give a guarantee that they won't legalise abortion? Tell them your vote depends on it. Or you can contact them to ask the question - and details for all the candidates can be found here or the link on the side menu.
It would really help if you could also spread the word to protect life. Please ask at least three of your friends or family to also ask the question.
Thank you!