GE 2020: Help your pro-life candidate
GE 2020: Help your pro-life candidate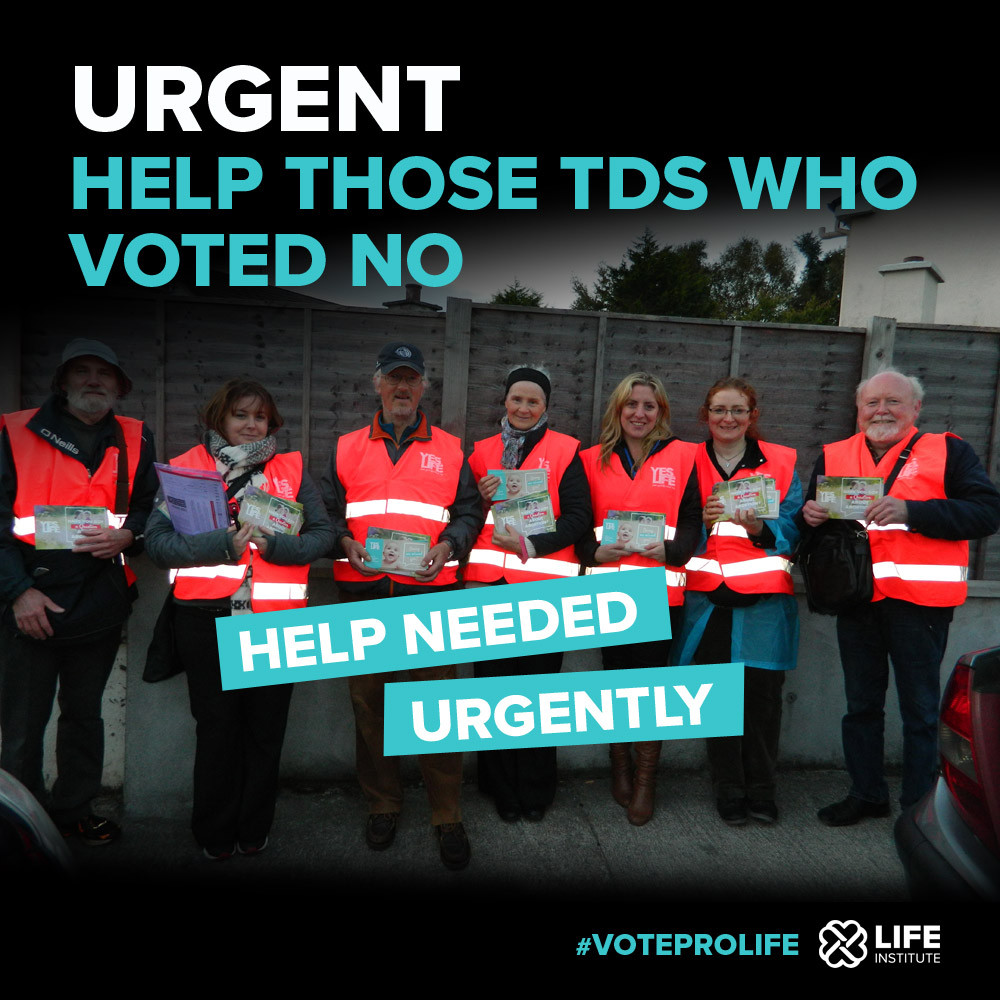 Your help on the canvass can be the difference between winning and losing for a pro-life candidate. There are some TDs who showed courage and leadership in their inspirational stance for Life - and we must make sure they keep their seats. There are also some excellent new pro-life candidates running - so lets maximise the pro-life vote.
The support you gave in the local elections in 2019 saw some great pro-life candidates elected for the first time. Now lets build on that success!
We urgently need sterling candidates like Peadar Tóibín, Mattie McGrath and Carol Nolan and others to keep their seats. They made huge personal sacrifices for mothers and unborn babies - now lets give them the support they need.
Sign up to canvass below and you be contacted very soon.
Yes, I can help my local pro-life candidate!