Custom House Sq : Belfast : 2pm : 11 March 2023
Thank you for standing strong for Life!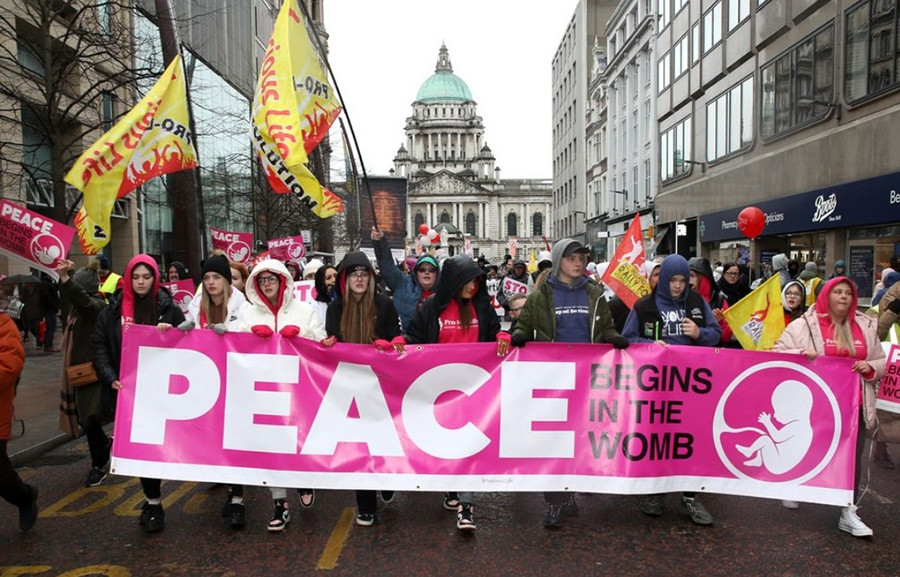 Precious Life held the 'Rally For Life' in Belfast onSaturday 11th March 2023. The theme for the Rally in this 25th anniversary year of the Good Friday Agreement was "PEACE BEGINS IN THE WOMB" and "STOP ABORTION VIOLENCE".
Despite atrocious weather conditions, large numbers of people still braved the wind, rain and snow to march through the City Centre.
Addressing the Rally in Custom House Square, Precious Life spokesperson Bernadette Smyth told the crowds, "This is the first major pro-life event here since Westminster forced on Northern Ireland in 2020. We're here today to show that we still demand our unborn babies be protected."
She added "This year is also the 25th anniversary of the Good Friday Peace Agreement. We are sending out the clear message that there can never be true peace in Northern Ireland unless there is PEACE IN THE WOMB.
"One of Good Friday Agreement's main commitments to Human Rights was respect for the civil and religious rights of everyone in the community. So shame on the SDLP, Sinn Fein and the other pro-abortion parties who brought in a law to criminalise members of our communities who pray outside abortion centres in Northern Ireland."
"We are calling on the Stormont Assembly and the Westminster Government to uphold the Good Friday Agreement and respect the civil rights and religious liberties of everyone, by repealing the draconian "Abortion Buffer Zones" law in Northern Ireland."
Special guest speakers at the Rally were:
• Niamh Uí Bhriain • Michael and Conor O'Dowd • Dr Anne McCloskey • Gemma Brolly • Rev Ross Collins • Fr Sean Gough • Dr Dermot Kearney
Fr Sean Gough, a Catholic priest from Wolverhampton, gave his testimony of being arrested for silently praying within a buffer zone outside an abortion centre in Birmingham. Fr Gough said he was "criminalised because of thoughts, criminalised because of prayers". He added, "…whatever your views are on abortion, we can all agree that a democratic country cannot be in the business of prosecuting thought crimes."
Dr Dermot Kearney spoke of how he was prohibited from providing 'abortion pill reversal' treatment to women. Dr Kearney said, "My hope is that woman across the UK will be told by medical regulators and abortion providers that abortion reversal treatment is safe, that it is available, and that success is possible if they regret their decision to have an abortion and choose to seek help." He concluded with a messsage for all people campaigning to protect unborn babies - "Never ever give up, never tire of doing what is right."
Closing the Rally, Bernadette Smyth said,
"The death toll of unborn babies since Westminster forced the violence of abortion on Northern Ireland is now over 4136. That's more than the death toll of all the people killed in 'the Troubles'. But we will continue working to restore protection for our unborn babies and their mothers from abortion. We will continue to say loud and clear - stop abortion violence because peace begins in the womb!"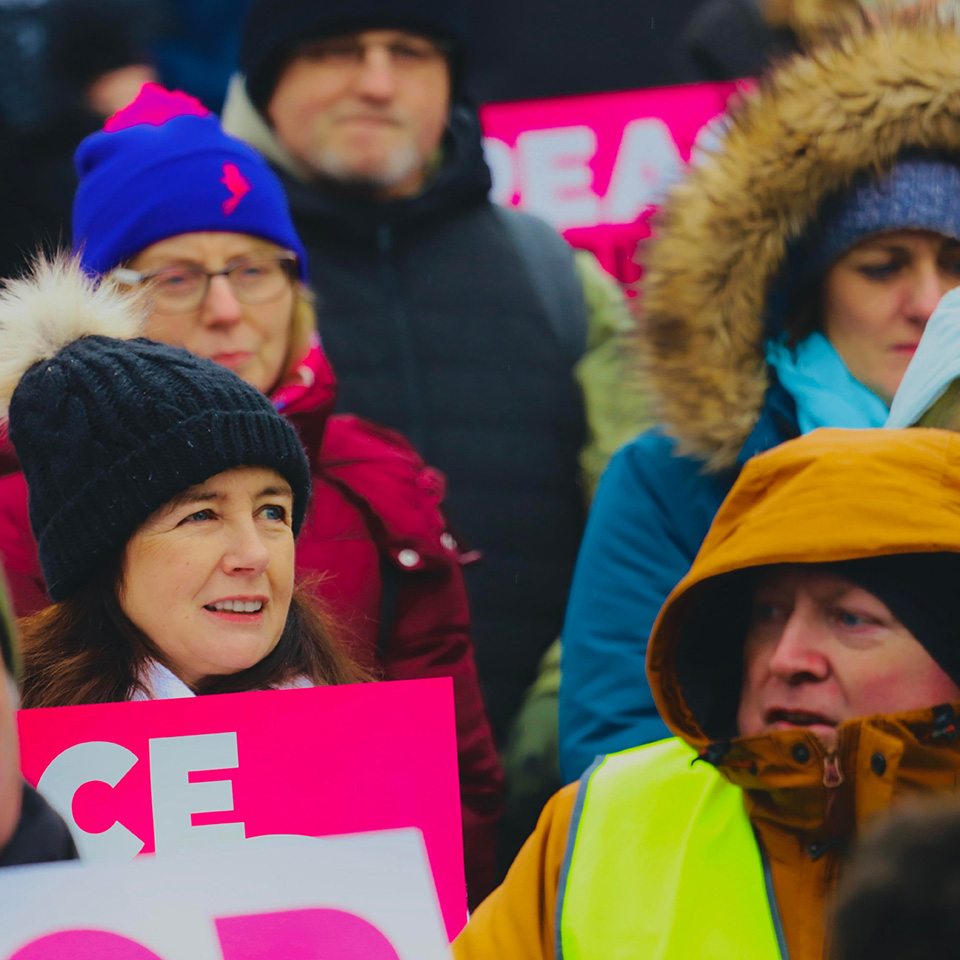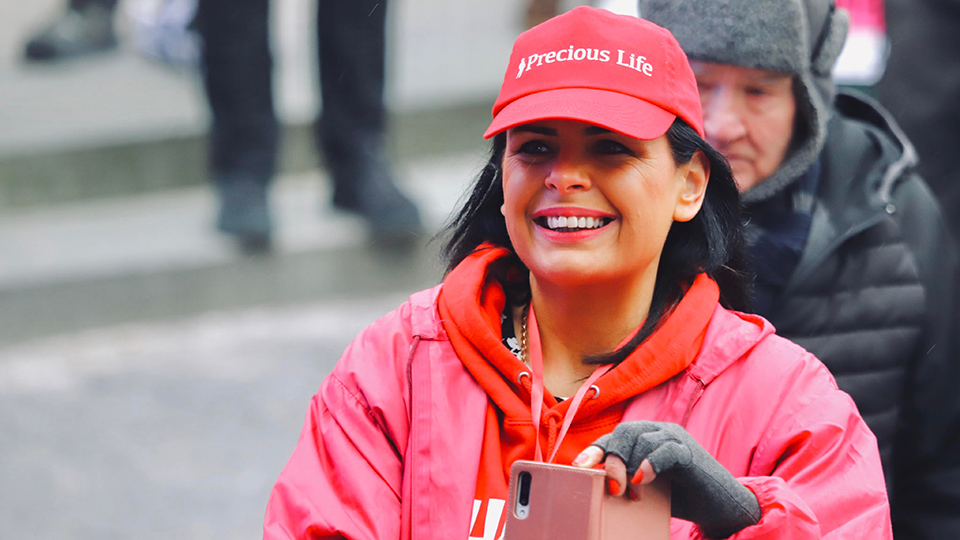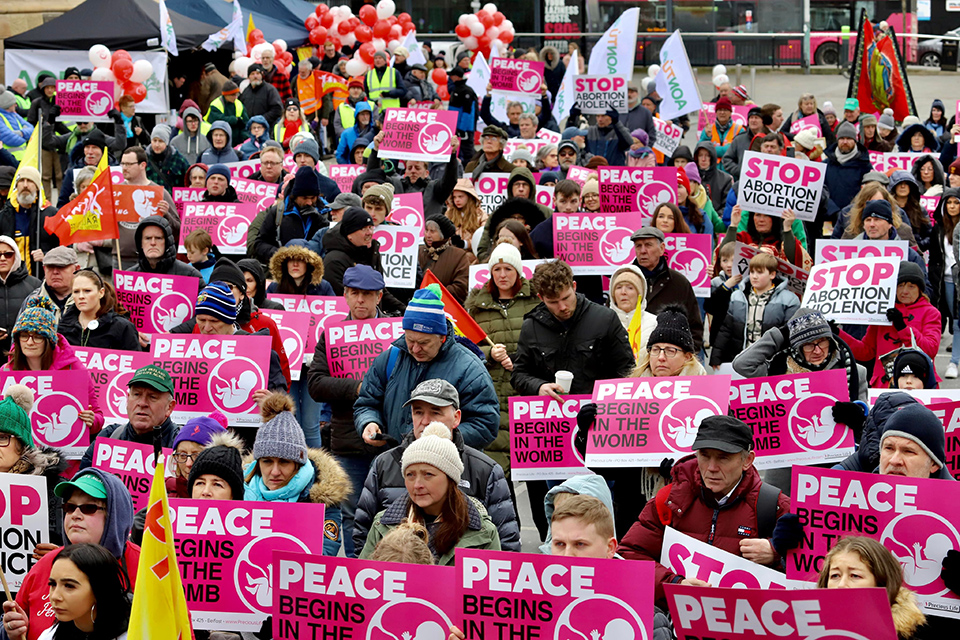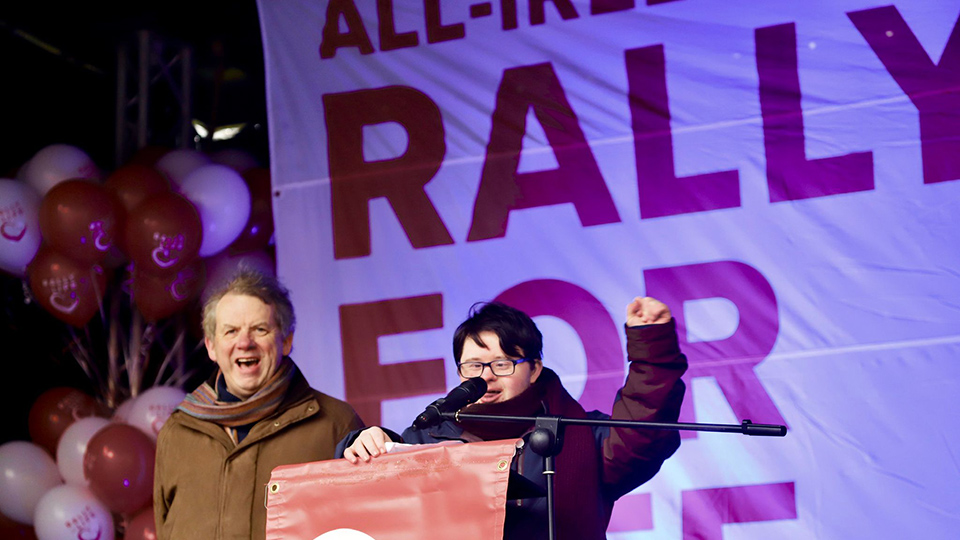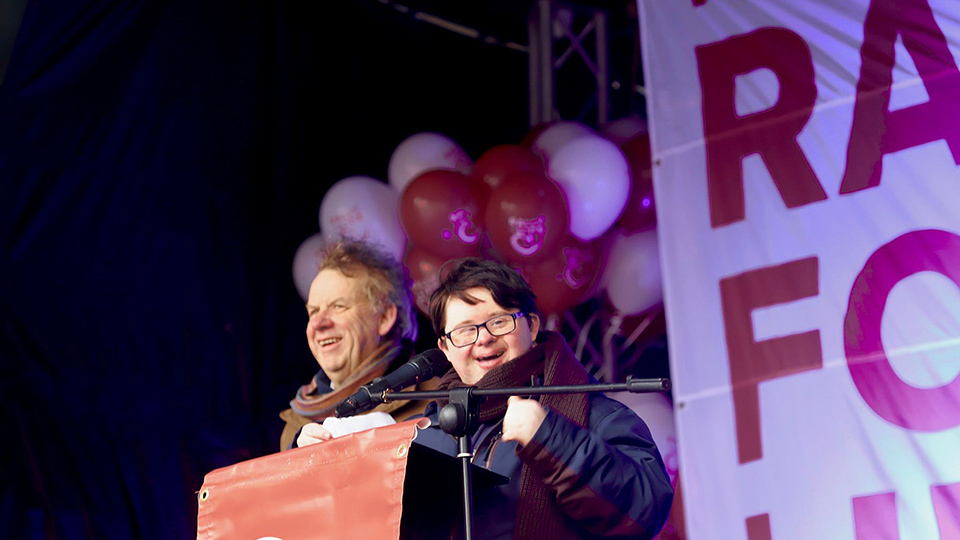 ---
Media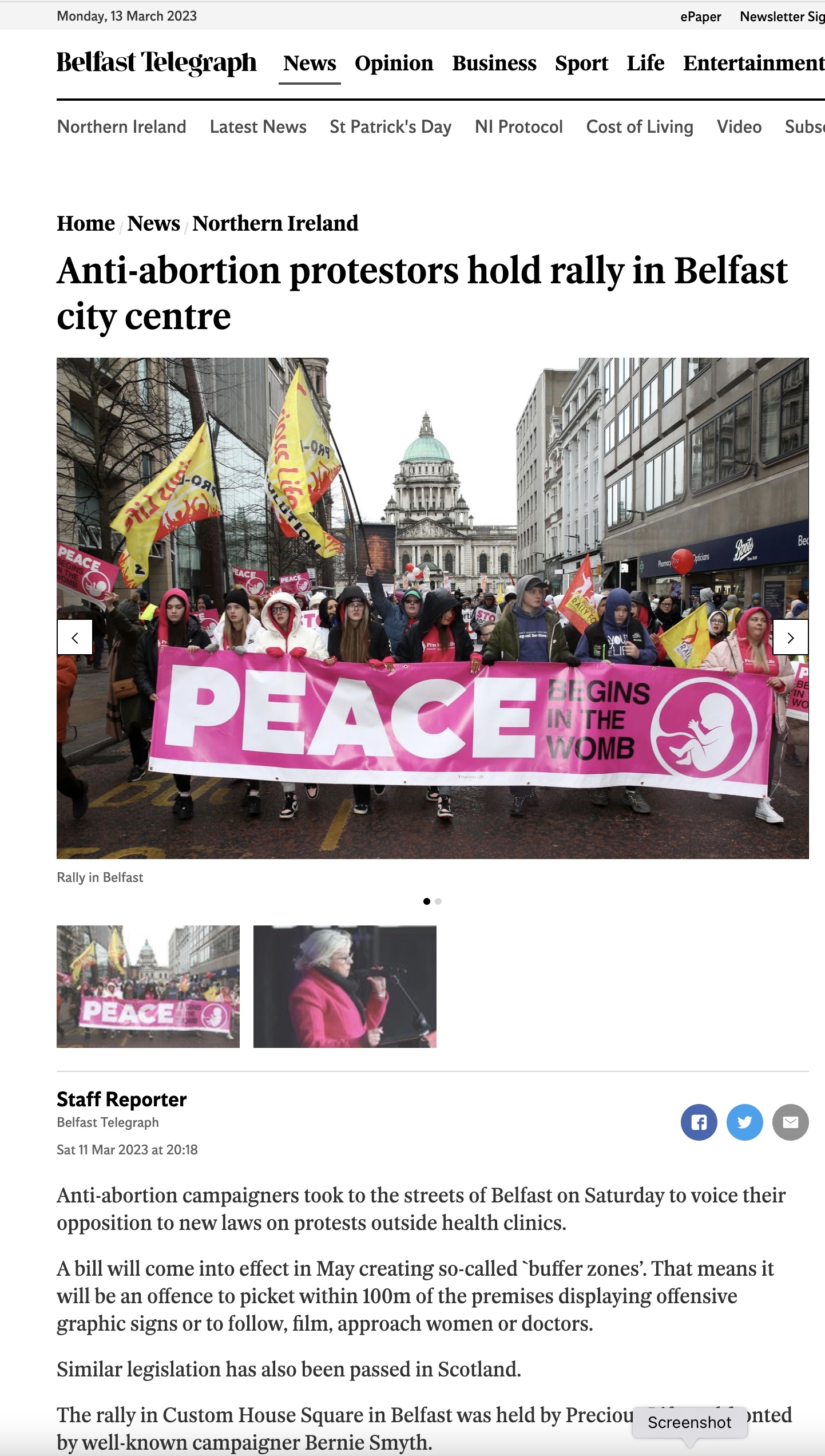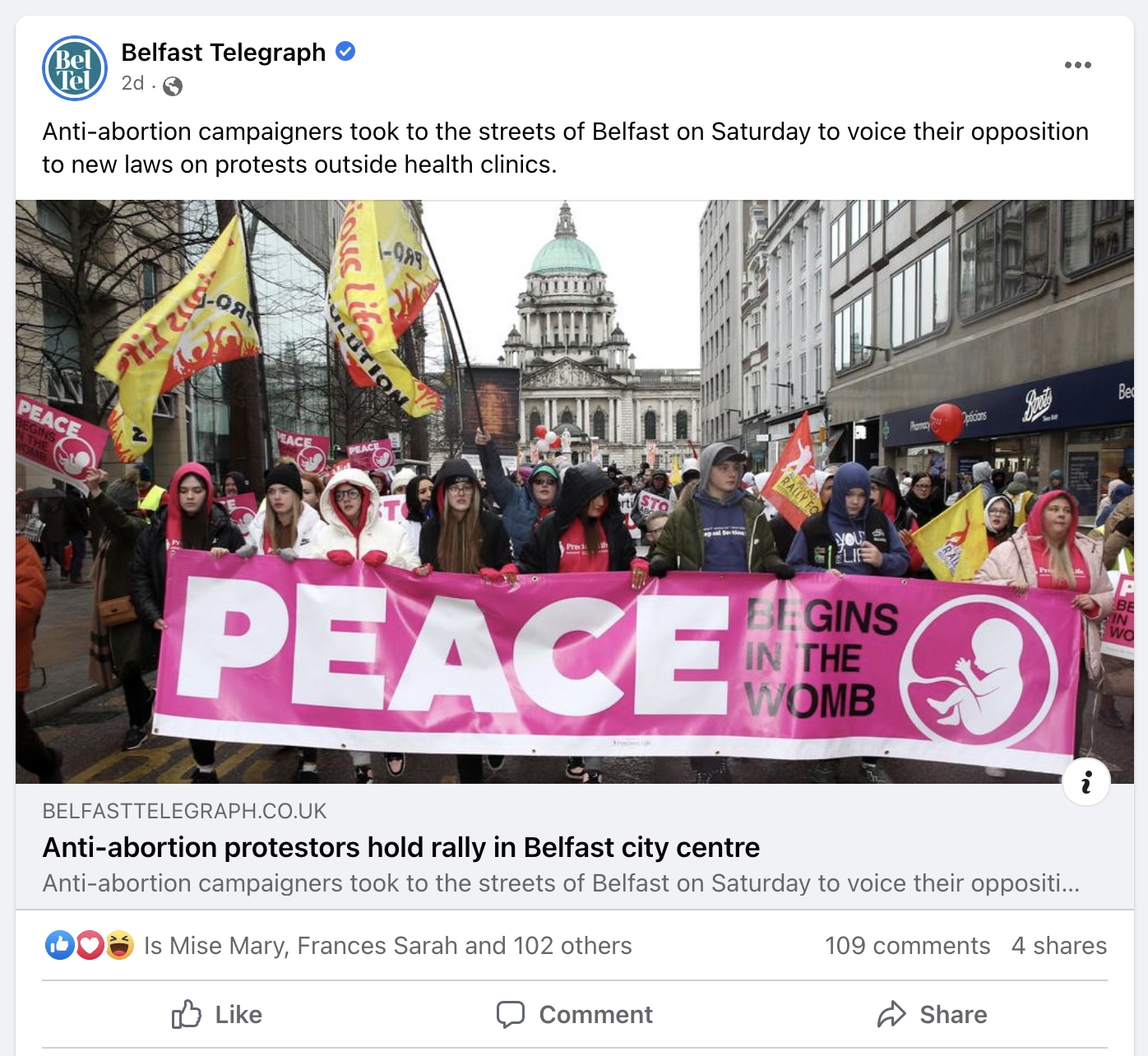 ---
Speakers
Gemma Brolly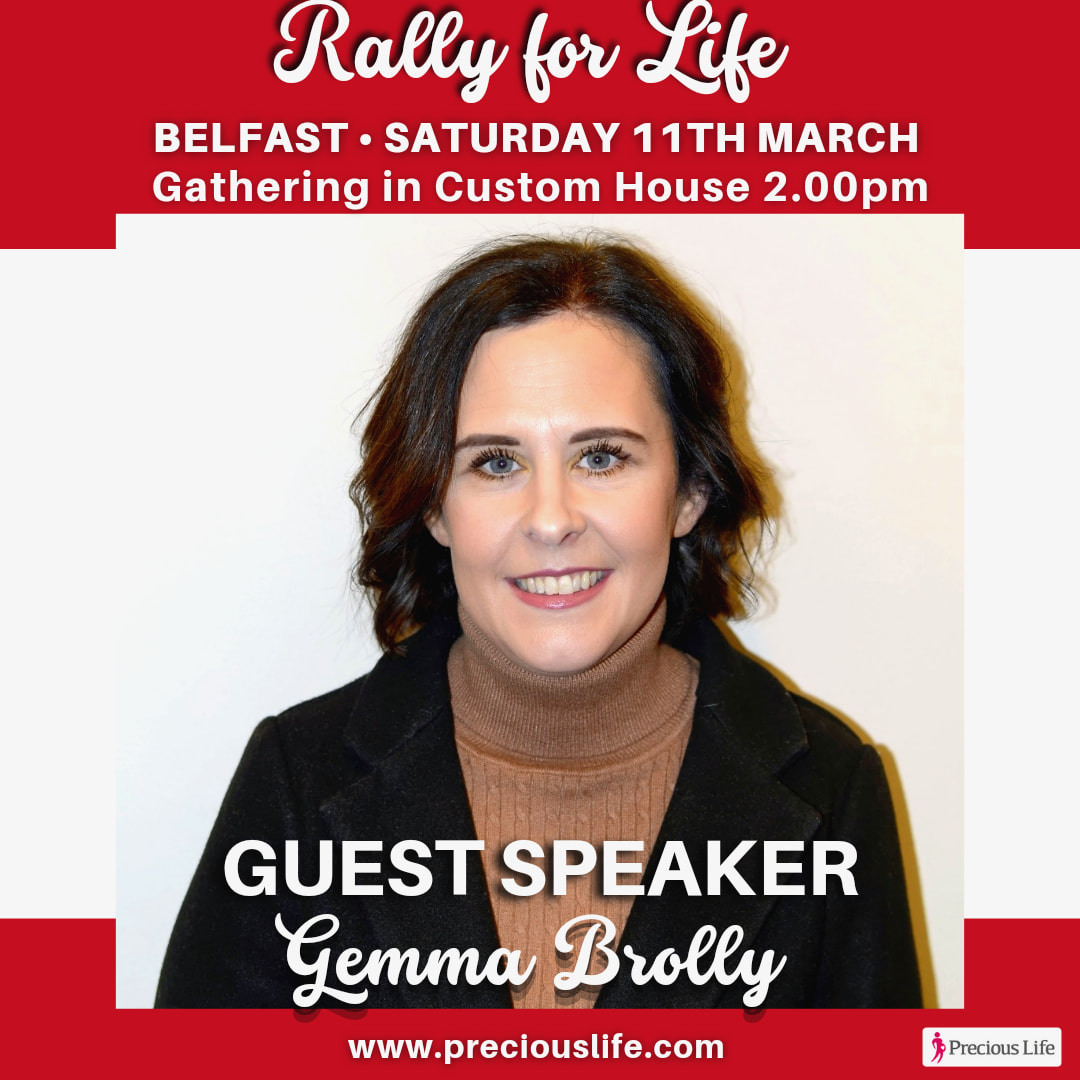 Precious Life are privileged to announce Gemma Brolly, Deputy Leader of Aontú as speaker at the BELFAST RALLY for LIFE this Saturday!
As a human rights activist, Gemma is working politically to build a compassionate society that protects and cares for the most vulnerable from womb to tomb.
#RallyForLife #BELFAST #PeaceBeginsintheWomb #Stopabortionviolence #WhyWeMarch #RFL2023
---
Michael and Conor O'Dowd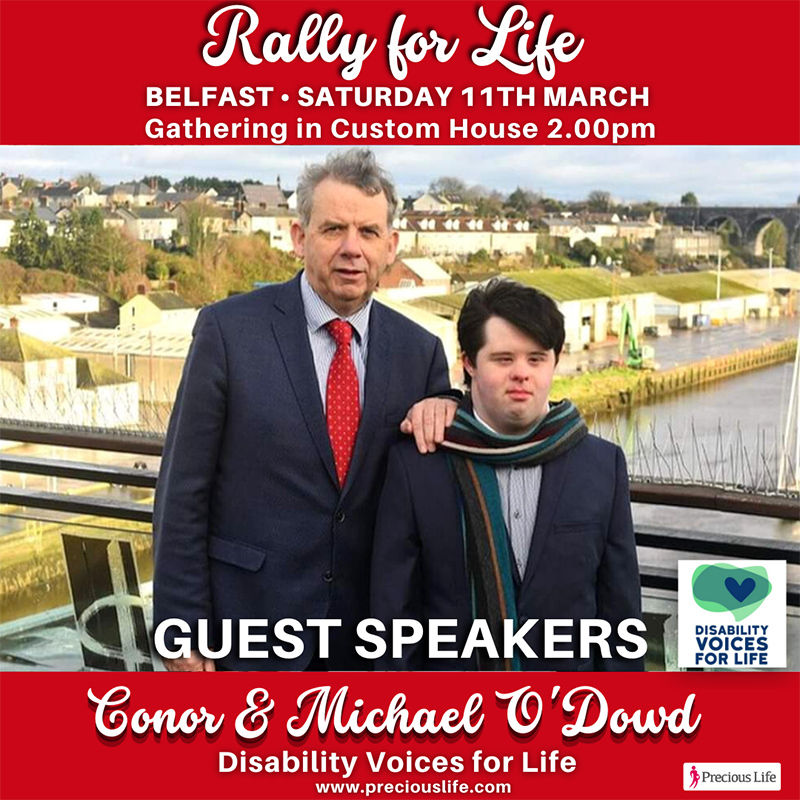 "I have Down Syndrome and Iove my life" Conor O'Dowd
It is our great privilege to announce guest speakers - father and son Michael & Conor O'Dowd.
Michael is chairperson of Disabilityvoicesforlife and his inspirational son, Conor, made international news this year when he delivered a letter to the Rotunda maternity hospital in Dublin urging them to 'SAVE BABIES' with Down Syndrome after learning that they were aborting 95% of babies diagnosed with the condition!
Watch:
Brave Conor O'Dowd hand delivers his letter to Prof Malone the master at Rotunda maternity hospital.
---
Dr. Dermot Kearney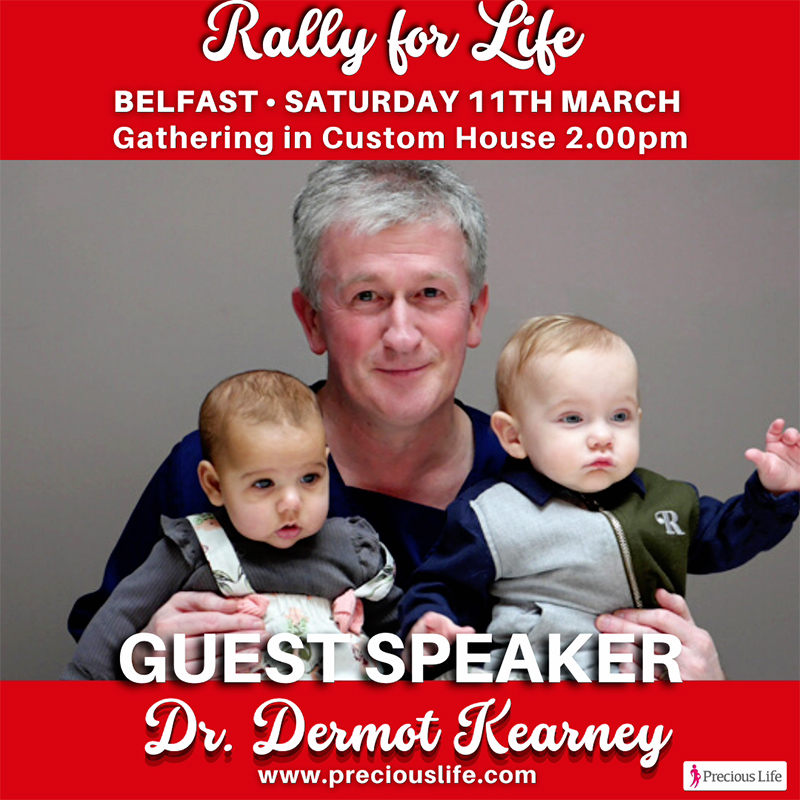 Dr. Kearney is an Irish cardiologist living in Britain, and has helped to save 32 babies from abortion by giving their mothers a REAL choice through reversing the effects of the abortion pill.
Read about the courageous Doctor who beat an orchestrated hate-campaign.
Women said he "became a saviour to them and their babies" and described him as a "lifesaver". One woman said of him: "to find there was such kindness in the world was phenomenal. It felt so selfless I cried".
Dr. Kearney continues to raise awareness that Abortion Pill Reversal is available for women who have taken the first abortion pill and changed their minds and addresses the current ethical challenges that midwives/nurses and doctors face within the workplace in the UK.
---
Fr Sean Gough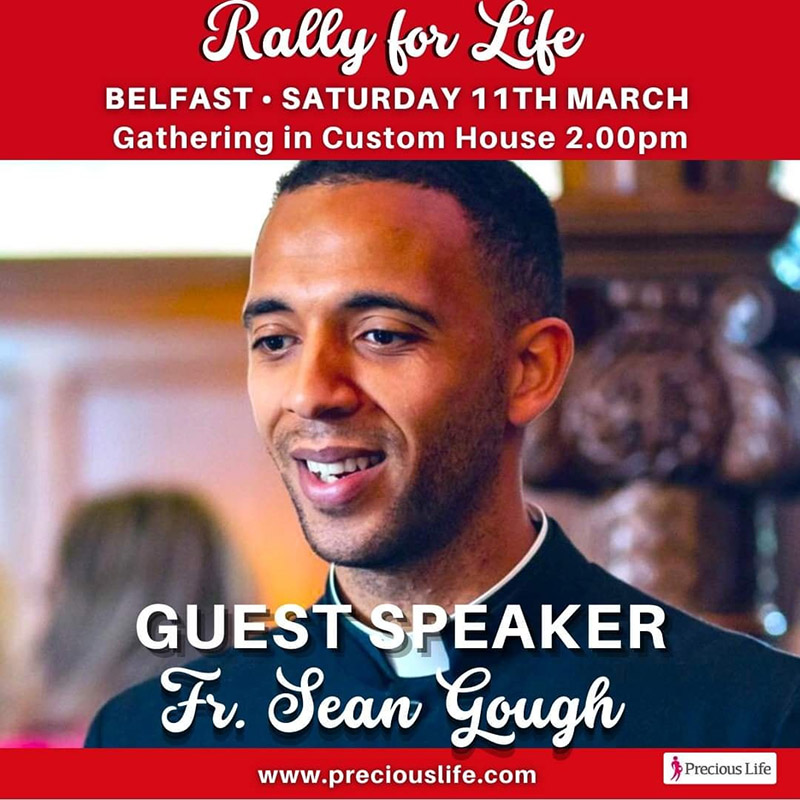 Fr. Gough was found NOT GUILTY on all charges after police unjustly interrogated and charged him for "praying" and displaying a pro-life bumper sticker within a 'censorship zone' outside a Birmingham abortion centre.

Watch Fr. Sean's testimony.


#RallyForLife #BELFAST #PeaceBeginsintheWomb #Stopabortionviolence #WhyWeMarch #RFL2023
---
Rev Ross Collins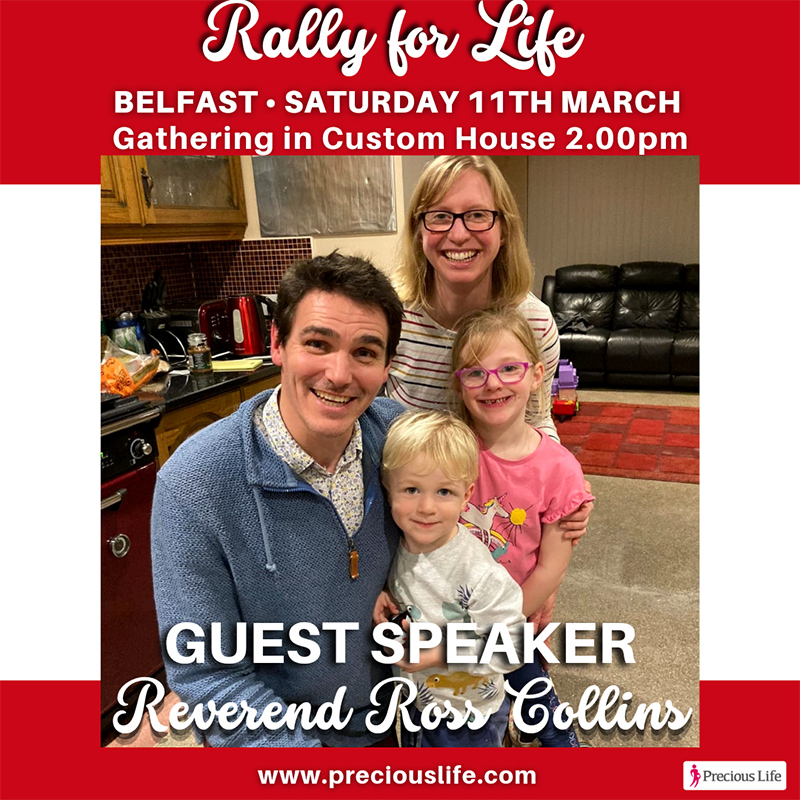 Reverend Ross Collins serves as a Presbyterian Minister in Coleraine, and is married to Alison. They have three children, Abigail, Caleb, and Zoe. Sadly baby Zoe went to heaven and is now with the LORD.
In 2019 when the Westminster government forced abortion in Northern Ireland, Reverend Ross knew that it was his duty as an ordained minister to speak up for all the innocent babies who don't have a voice. Since then he has committed every Wednesday to be their voice at the Causeway abortion hospital in Coleraine.
#RallyForLife #BELFAST #PeaceBeginsintheWomb #Stopabortionviolence #WhyWeMarch #RFL2023
---
Photos