Poetry - In memory of those killed by abortion
Attached are a selection of poems written by various people re the tradegy of abortion.
It also has Spike Milligan's Unto Us which he read on RTE'S Late Late Show some years before his death.
---
Please Let Me Live
I am a new arrival
I am a new arrival
In the womb I have been formed
Defined by the rarest beauty
Only nature could adorn
Although very tiny
I am a person through and through
And should no one render harm to me
I will grow up just like you
They say we all have equal rights
From lifes beginning to its end
But who can see that all is right
And will my life defend
If in this world I need protection
You are the one I would choose to care
I am your child, you are my mother
Its a journey we both share
There are many gone before me
Others trail behind
Some arrived disabled
We are all of a kind
As we reach out for living
Knowing our journey is a trial
Please momma's wont you love us
If only for a while
We all know life is precious
Please don't give up on me
There are so many things I have to do
So much to say and see
If my journey is a short one
My life a moment it should be
One kiss, a hug, a cuddle
Would be a lifetimes love for me


PJ Brennan : Pro Life Poem by P.J. Brennan...
---
I'm sad you'll never get to see my face
Mother what is this I hear you say,
If I could talk I'd tell you it's okay
I may not be born yet but I have ears
I'm only young but can sense your fears
I cannot see you yet but I do have eyes.
Mother I hate to hear your lonely cries.
I know you're feeling afraid and sad,
I know your plan makes you feel bad.
But don't feel bad mother please don't cry,
I understand that you've been told a lie
All in the name of your choice and right,
my life is destined to lose its fight
I wish that I could make you see
that life will work out fine with me
They've told you that this is not the case,
I'm sad you'll never get to see my face
But in the end I'll be okay ,
it's you I worry about when I'm taken away
You may feel pain in your body and soul,
what has happened to you is bound to take its toll
Despite all this mother you now have a mission,
to tell your story and make them listen
To tell them how you'll never forget,
how you feel now and how you regret
I hope that in some way you can be strong,
to say the words abortion is wrong
To say you know because you were there ,
you saw first hand the lack of care
The lack of compassion , the lack of joy
and how you found out that I was a boy
I'm not saying this to make you feel bad,
I'm okay now mother it's for you I feel sad
I know that everyday you feel sorry,
but you are forgiven so do not worry
If you can warn mothers about what you've gone through,
you may have the power to save a life too.
by: Aoife Pedreschi
---

An Holistic Approach For You And Your Unborn Child

Do not stop it's heart.
For it beats in time to yours.
Each song has it's song in
Chorus with the rest.
When you squash and still
Forever the ticking of a
Heart, you squash and still
Forever a harmony
Of Life.
Let it be – to beat it's own
Drum in the onward march
Of Time.
For we each have music in our
Soul and each a message
For creation to behold.
Let it continue on into the
Cosmic whole.
All have their role, which may
Take a generation to unfold.
Do not stop its flight.
Start its life instead.
Brid Fitzpatrick
---

After The Darkness
Your heart is not alone as
It approaches the clinic,
Unknowing to its fate.
It's beat will be stopped.
But then the feathered
Wings of angels will
Gather your life that was-
To-be and ascend the
Sacred paths of it's
Nobility.
You will be among angels.
Brid Fitzpatrick

A young life is gone
Mammy keep me safe, Mammy keep me warm,
And with all your love, help me to form.
I'm six weeks today and a birthday gift to me,
Is a pair of bright blue eyes so that one day I might see.
I've already got my arms, I have a podgy little nose,
And at the end of my feet are funny little things called toes.
I'm looking forward now to life; ice-cream, snails,
Teddy bears and long fairy tales.
Where are you going I wonder today? In a bus, in a car, far far away.
Why are you lying down being pushed on four wheels?
This doesn't happen - how funny it feels.
Banging through doors - all people in green,
If they hurt you Mammy; Mammy just scream.
Don't go asleep Mammy, don't leave me alone.
Mammy I'm scared, I want to go home.
Mammy what's happening, I'm starting to cry.
Run quick Mammy, I don't want to die.
They're killing me Mammy, they're pulling me apart.
My legs, my arms, they're cutting my heart.
Goodbye Mammy; Mammy, Mammy Goodbye.
Thanks for trying, but I won't see the sky.
I won't the see birds or the grass or the trees,
I won't sing sweet songs or feel a strange breeze.
I love you, dear Mammy, I really, really do
And I hope dear Mammy, that you loved me too.
---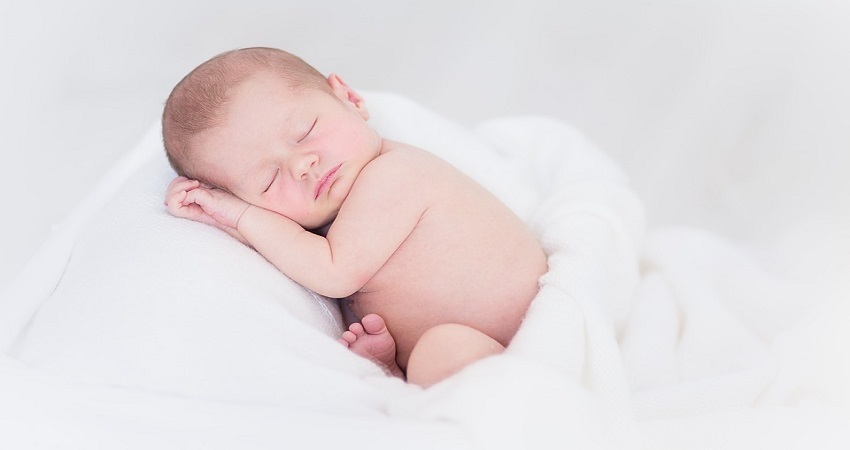 Dear Mandy
Lord, I still find the need to cry
Because my little girl had to die
But Lord I know when you
came I had to give her a name
Dear Mandy 15 years ago
How I do not know
I denied you life
Because I wasn't a wife
You may never see
What this did to me
It was at high cost
For I also lost
The right to have another
Never to be a mother
You were my only one
Mandy, we could have had so much fun
The times we would have shared
For you I would have cared
I know you are in heaven above
And through my Father's love
I have been forgiven now
But I know not how
His love can be that wide
Now I have nothing to hide
God is looking after you
Until the day we two
Can be together once again
And be really free from pain
Mandy I ask you to forgive
Your mother
But at the time I could see no
Other way out of the situation
I never knew you were a creation
Now it is a different story
God has given me the glory
To go and tell one and all
How I was such a fool
If only I had known there was a life inside
So many tears I needn't have cried
---

Prayer
Loving God, creator of all human life, we adore You and worship You
You create all human beings in your image
May we, Your people, dedicate ourselves to defending the preborn and all those threatened by the culture of death
We ask You to touch the hearts of all mothers considering abortion, the abortionists, and those who support killing preborn babies.
---
Day of our age
One year ago, a child was never born. It's lifewas terminated before it ever reached the light of day.The story was kept and never told, until one day of thefall in 1994. The story was told, and eyes were darkenedby the sins of the father, and the cruelty and sadness ofthe mother, the mother of the unborn. Themother told the tale to the Companion, and the Companion swore loyalty and trust.
One year-day it now is, and will come to pass,and these are the scenes in this age: The father of theunborn, not knowing, not aware of this day to pass.The mother of the unborn, aware of this day, but notwilling to accept the weight of the past.
But on this day, one pair of eyes stare at the sky,and wonder about the fate of the mortals.One pair of eyesare wet from tears. One says a silent prayer to the soul ofthe unborn, as the tears fall, and the sky turns gray assteel, and open it's gates and cries with me.
The Companion cries where no one else does, since I remember the tears ofthe mother, the harshness of the father, and the unopenedeyes of the unborn child, to have been one year old on this day,if time had come to pass.
Say a prayer to the unborn this day, as no one else will remember.
Rasmus Hansson, 7th April, 1995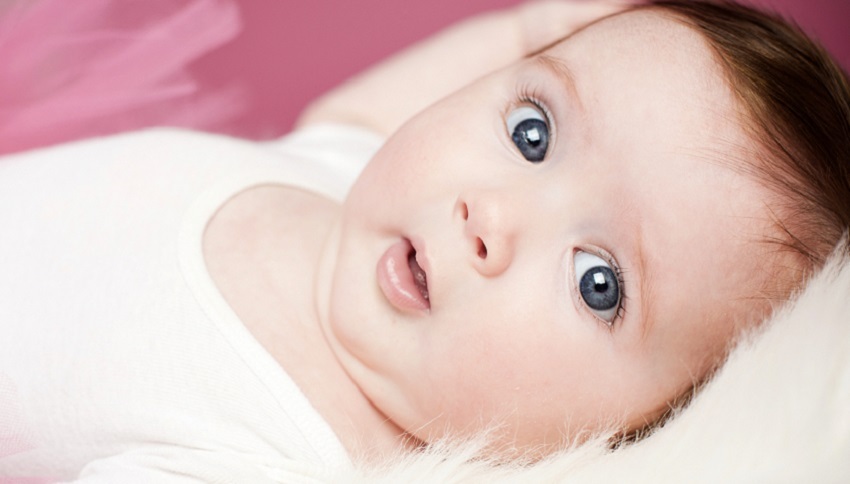 In the life of a child
A hundred years from now,
it will not matter what
my Bank Account was,
the sort of house I lived in,
or the kind of car I drove,
but the world may be different
because I was important
in the life of a child.
---
Children
How can there be too many children?
That is like saying there are too many flowers.
Mother Teresa
---

Unto us
Somewhere at sometime
They committed themselves to me
And so I was!
Tiny in shape
Lusting to live!
I hung in my pulsing cave.
Soon they knew of me
My mother - my father
I had no say in my being
I lived on trust
And love
Tho' I couldn't think
Each part of me was saying
A silent 'Wait for me!
I will bring you love!'
I was taken
Blind, naked, defenceless,
By the hand of one
Whose good name
Was graven on a brass plate
in Wimpole Street,
And dropped on the sterile floor
Of a foot-operated plastic waste bucket.
There was no Queen's Counsel,
To take my brief.
The cot I might have warmed
Stood in Harrod's shop window.
When my passing was told
My father smiled,
No grief filled my empty space.
My death was celebrated
With two tickets to see Danny La Rue
Who was pretending to be a woman
Like my mother was...
by Spike Milligan