Jezebel is an online feminist publication which usually reserves particular ire for the pro-life movement. This week they published a feature on Lila Rose, the young leader of the investigative organisation pro-life group, Live Action, who have successfully exposed sex-selection abortion and other horrors at Planned Parenthood clinics.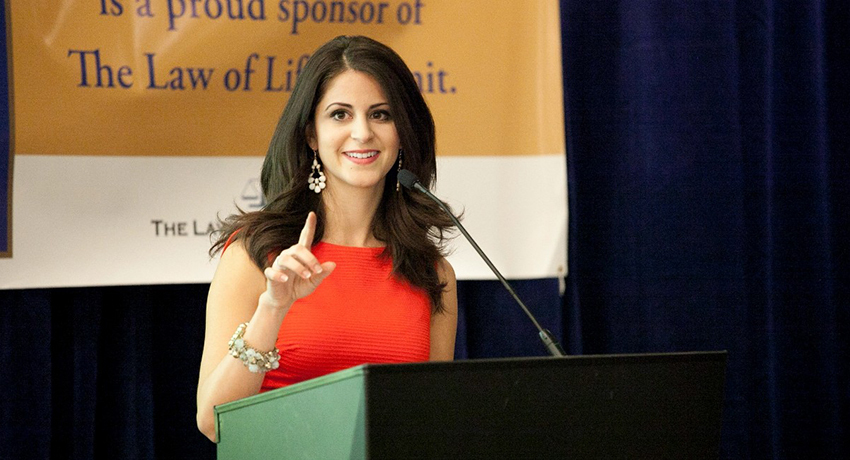 The article admitted that Lila Rose "has an enormous influence on young conservatives, particularly young girls, many of whom regularly email Rose to ask how they can get involved in the movement before they even have their driver's license. Live Action's Facebook group has over 380,000 "Likes," most of which are from teenagers between 13 and 17 years old.
It quoted Kate Bryan, who worked with the Life Institute for almost two years and is now Live Action's Communications Director, as saying: 'Lila knows what she believes in, and she knows why, and she was very young when she figured it out. There's something very inspiring about that.' "Very inspiring indeed – and very different from the old, out-of-touch white male politicians who permeate the pro-life movement," grumbled Jezebel.

The article continues 'Young people are fired up because they are the first generation under threat of being legally aborted,' Bryan says, who pointed to Susan B. Anthony List, 40 Days for Life, and Personhood USA as examples of groups run by younger pro-lifers. 'That's why the pro-life movement has seen so many recent successes; more and more young people are standing up because they believe they're survivors." She believes that in five years, Live Action's movement "will have permeated our society and made abortion unthinkable.'

Jezebel wrote that Kate Bryan "may be overambitious, but she's not delusional. A 2011 Public Religion Research Institute study found that millennials are 'less supportive of legal abortion than their demographic profile would suggest'."

"There are also fears that – as evidenced by Live Action's massive number of Facebook fans – young pro-life advocates are markedly more passionate than pro-choice supporters. For them, Rose is an inspiration," the article concluded.

Links