Pro-life groups are to hold a Vigil of Hope for the baby boy left fighting for life in an ICU after being deliberately delivered at just 25 weeks under abortion legislation.
The Vigil will be held at 4pm on O'Connell Street this Saturday and participants are invited to bring a white candle and gifts for premature babies. Niamh Uí Bhriain of the Life Institute said that the Vigil of Hope was called because so many people wanted to send a message of hope to the baby, and one of compassion to his mother who had been failed by the new abortion law.

She said that the plight of the baby, who now faced an enormous struggle and the possibility of brain damage and blindness, was being largely ignored by media coverage of the abortion controversy.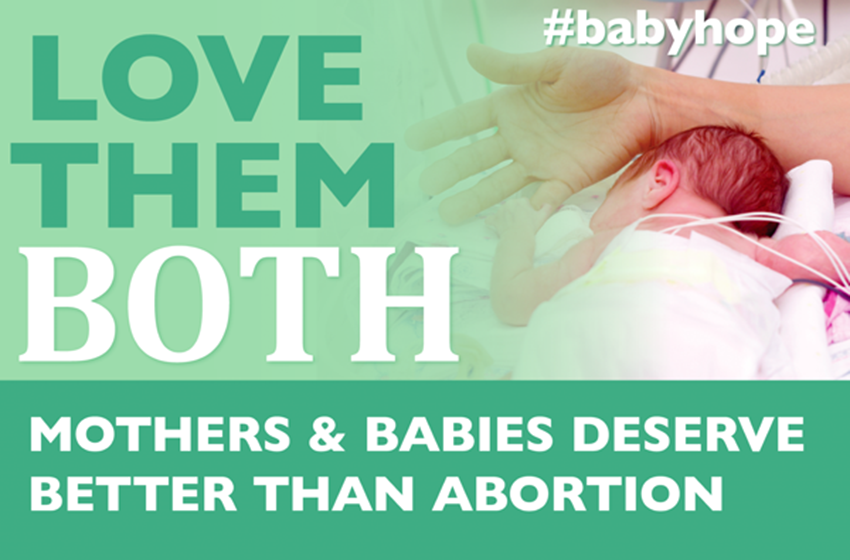 "Usually when we hear about a tiny premie fighting for life, everyone is rooting for that baby, but in this case, we are hearing abortion supporters insisting that the baby should be dead: that he should have been aborted," said Ms Uí Bhriain.
"This is a tremendously callous and cold-hearted position, and does not reflect what the majority of people feel. The Vigil of Hope will gather some 5000 'Get Well' messages to send to this baby boy over the weekend, and to let him know he is not alone," she said.
Claire Molloy of Youth Defence pointed out that a vulnerable and distressed pregnant woman had been "utterly failed by the abortion act", which also put doctors in an impossible position.

"Some of the most senior medical experts in the country testified last year that abortion is absolutely not a treatment for suicidal thoughts in pregnancy, so why was this woman not offered the treatment that she did need?"
"We know that the experts said that treatment is to make sure she is safe, and that she receive the appropriate support, medication and psychological treatment to help her through any mental health issues, but she clearly did not receive this help," said Ms Molloy.
"I very much hope this young woman will not now be abandoned to the system as Miss C was previously once abortion campaigners had used her plight to push for changes in the law," she added.
"This Vigil of Hope seeks to send a strong message that we love them both, and that both mother and baby have been utterly failed by Enda Kenny's abortion act," said the Youth Defence spokeswoman.

End