In the wake of the scandals that rocked US Abortion giant Planned Parenthood and the closure on medical grounds of UK's Marie Stopes Clinics, Dutch abortion clinics are embroiled in a massive embezzlement fraud that has forced the closure of 40% of Dutch abortuaries.
In September the small Christian daily paper, Nederlands Dagblad, revealed that CASA, running almost half the Dutch clinics, had fraudulently charged the taxpayer for the services of a second doctor at abortions. Abortion in the Netherlands is paid for by the taxpayer. This was followed by anti corruption Group Follow The Money discovering that CASA had charged the government for non existent clients. The clinic chain declared partial bankruptcy after the revelation that the frauds, dating from 2001, had netted at least €17m.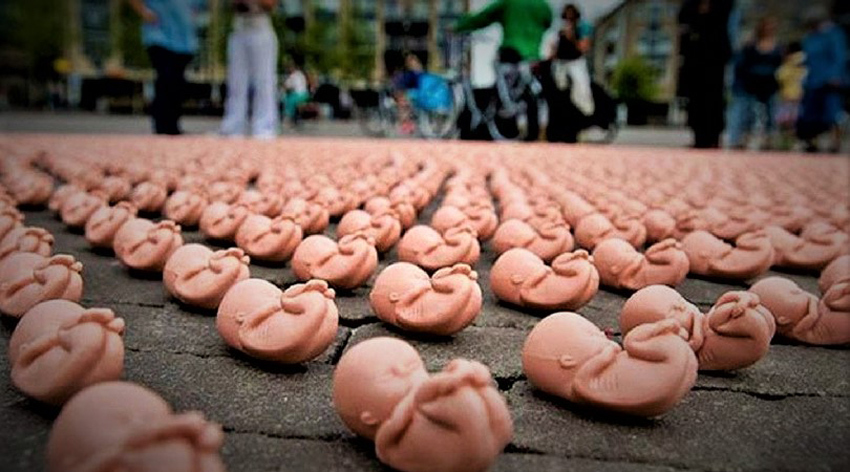 Dagblad, also revealed that the Bloemenhovekliniek abortuary in Heemstede had collected over €800,000 by fraud. Dutch mainstream media has reacted to the revelations by running with the victim narrative of Thea Schippers, director of Bloemenhovekliniek, airing her outrage at the charges but asking no hard questions. In a manner that has become all too familiar, the Dutch media are focusing on the abortuaries hypocritical pretense of concern for women, airing Schipper's concerns that the CSA closing has forced her clinic to take control extra workload lest, as abortionist Janna Westerhuis explained, the CASA closure may result in women "ending up with an unwanted child."
Kees van Helden, director of Dutch pro-life group Schreew om Leven (Cry for Life) has attacked the media for their complicity with the abortionists, highlighting the criminal nature of the fraud. He also points out that with just two abortuaries now performing abortions after 24 weeks in the Netherlands, Schreew om Leven volunteers are more easily able to engage in "sidewalk counselling" and explain the help the organisation offers.
Schreew om Leven will pay all expenses for the infants first year of life, as well as offering practical help, counselling and housing to mother's in a crisis