Huge door-to-door canvass to Save the 8th reached 15,000 people last night
29 March 2017
The Life Institute has said that it was confident of winning a referendum on the 8th, after it's door-to-door outreach took a major step forward yesterday on National Life Canvass Day , reaching almost 15,000 people in one day.
Yesterday's National Life Canvass Day saw pro-life activists mobilised in all 40 constituencies, with almost 50 teams having one-to-one discussions with voters right across the country.
Spokeswoman, Niamh Uí Bhriain said that conversations on the doorsteps centred around the key reasons to Save the 8th, and that this positive pro-life messages was brought to some 15,000 people in a national one-day canvass blitz.
"We started the Life Canvass 18 months ago, and were focused on training activists and getting local efforts going, and had already reached 148,000 homes before last week. The National Life Canvass day was all about bringing new activists to the Canvass, and increasing the number of people we could reach in one day to have a real, informed, meaningful discussion, and to provide beautiful material and information on why we should Save the 8th," she said.
"It has been a huge success, and we're delighted with the turnout, and with the response at the doors, where we see, again and again, that Irish people have strong pro-life instincts. They want to protect both mother and baby, they want protection for the right to life, and sometimes they have questions which we're happy to answer: that's the whole focus of the Canvass" she said.
"It was amazing last night to see the Canvass teams photos coming in from Meath to Mayo, Galway to Cork, Letterkenny to Kanturk, and everywhere in between. The first-time canvassers were delighted with their experiences and that's going to give our weekly local canvasses a major boost, so we're adjusting all our targets upwards," said the Life Institute spokeswoman.
"This is real people power, and it's being used for the best possible cause, to protect women and preborn babies. Everyone deserves a chance at life, and everyone deserves support and compassion. That's the progressive answer, not abortion - and this hugely successful National Life Canvass Day has confirmed that we can win a referendum to Save the 8th," she said.
SEE Photos on FACEBOOK OR TWITTER
SAMPLE PHOTOS BELOW, MORE ON REQUEST OR ON FACEBOOK OR TWITTER
Ballybrack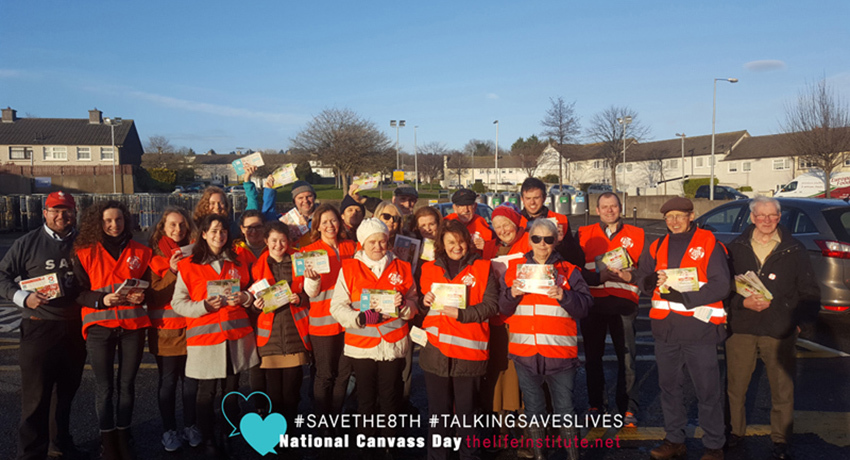 Cork South Central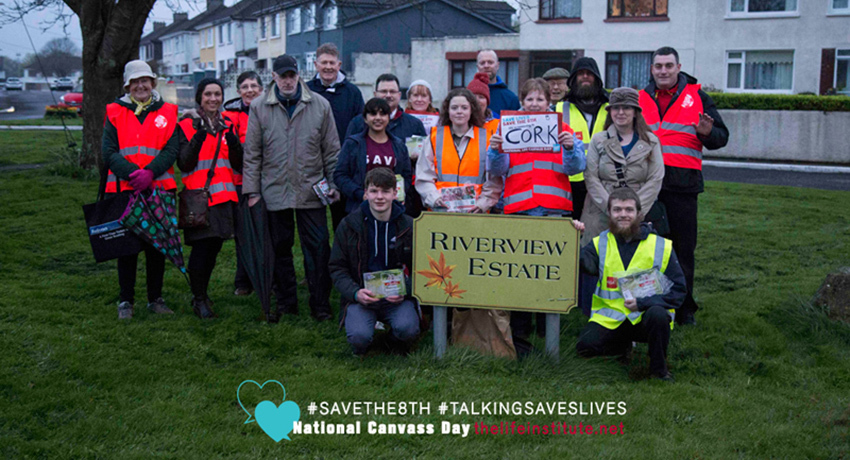 Sligo Town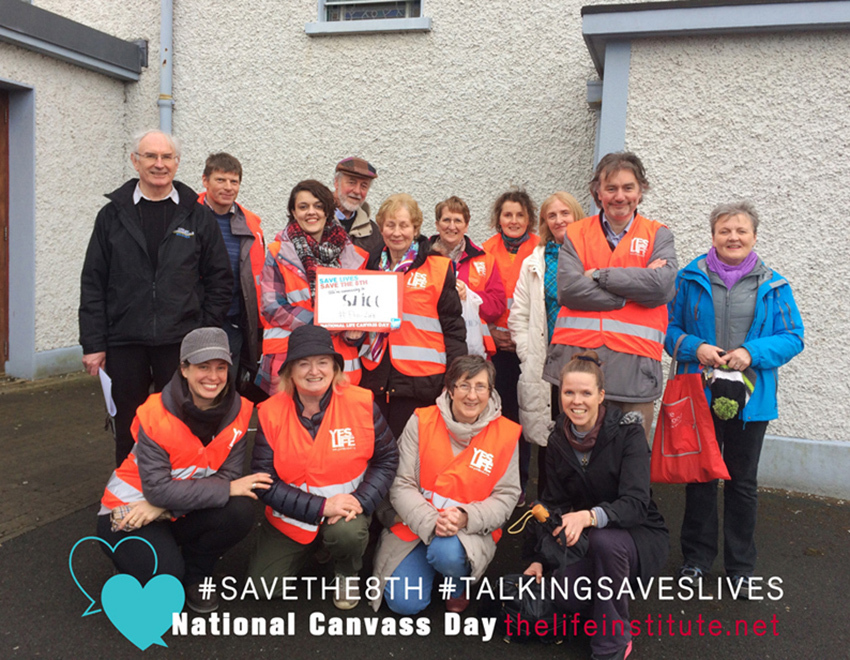 Leixlip