The Lord Mayor of Dublin, Independent Councillor, Nial Ring has hosted Gianna Care volunteers in a Here to Help event for the organisation in the Mansion House.
"I was happy to do so," he said. "I came across the work of Gianna Care when a friend of mine who was pregnant and in urgent need of support was given the emotional, financial and practical help she needed by their volunteers. I was most impressed by the kindness and the ongoing care they provided (and continue to provide) to her."
The Lord Mayor said he was pleased to meet the Gianna Care volunteers, and noted that the genuine commitment and compassion that motivates their volunteers was evident in the group, the majority of whom were women.
"l would hope that most people across the political spectrum will agree that providing help and support for women and families facing a crisis pregnancy is work worth supporting," he said.
The Independent TD for Offaly, Carol Nolan TD, who won the admiration of pro-life people everywhere for her courage in opposing repeal, spoke at the event. She said she was proud to be amongst so many pro-life women who were offering women with an unexpected pregnancy real support and real alternatives to abortion.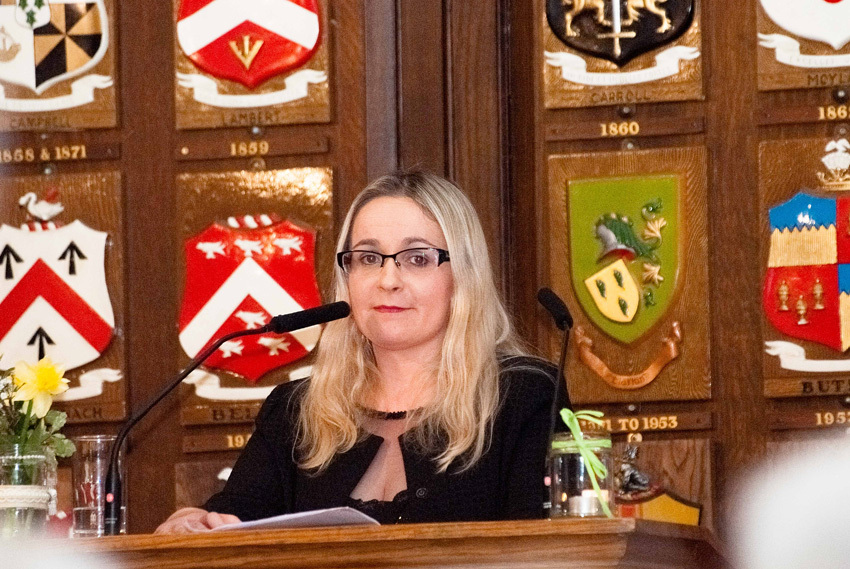 Deputy Nolan said she wanted to commend Gianna Care for all the great work they were doing on behalf of Irish women. "I believe that we all need to be unified and remain steadfast in this fight, we have to get the pro-life message across and challenge bias within the media. Gianna Care has also been subjected to unfair treatment by certain sections of the media and while this is unfair and frustrating, it does show that we must be doing something right to spark such ridicule from those who hold a pro-choice view, speak about democracy, but seek to suppress any alternative view or opinion at every available opportunity."
"I want to encourage each and everyone of you involved at Gianna Care to keep going, please keep up the great work that you are doing on behalf of mothers and babies. The women involved in the provision of this service are our Cumann na mBan and are the hallmark of true feminism! By providing women experiencing crisis pregnancies with supports and other positive options they are helped in their difficult, frightening and challenging journeys to pave their way to a better future for themselves and their children and I applaud such great work, we must continue the good fight," said the Independent Deputy.