Thousands of pro-life activists are expected to attend the Rally for Life in Dublin on July 6th, where speakers will hear that the abortion regime established by the government has already been exposed as being fatally flawed, and that a key role of the pro-life movement is to subject the regime to endless scrutiny.
Niamh Uí Bhriain of the Rally organising committee said that people wanted to continue to stand for life because they felt that no vote, no law and no referendum could ever make it right to kill a child.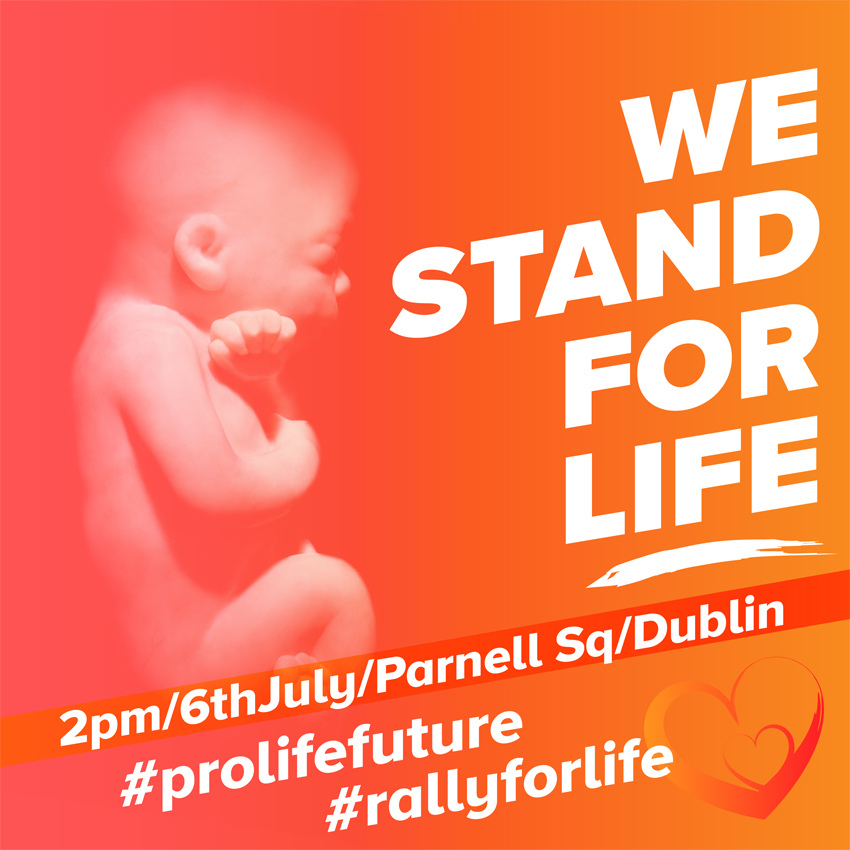 She pointed out that many people, including some reluctant Yes voters, were horrified at what was already being revealed just months after the abortion law was rushed through the Dáil.
"People were sold abortion as something that would be "safe and rare" but that has already been exposed as untrue, with abortion doctors and even the Board of the Rotunda estimating that there will be 10,000 abortions in Ireland every year," she said.
"Pro-life people were shouted down when we tried to warn that this was inevitable, but sadly, we are now looking at the number of abortions trebling. Simon Harris rushed through this legislation without any measures to help women in crisis, and now its projected that the numbers of abortion will skyrocket. This is a massive failure, since no-one in their right mind could possibly want more abortions to take place." She said that the abortion misdiagnosis case in the National Maternity Hospital had rightly shocked people, especially those voters who had been assured that this would never happen.
"Just three months into Simon Harris's abortion regime, this profoundly shocking case has caused a great deal of unease. The parents in this case say that they were pushed towards an abortion and told not to wait for a diagnostic test which would have shown their baby did not, in fact, have an abnormality. They are devastated, and this tragic case has highlighted the government's failure to put safeguards in place because they were in such a rush to legalise the most liberal abortion law possible."
Ms Uí Bhriain said that most Yes voters did not support an unrestricted abortion regime, and this would be the undoing of the new law. "The ugly nature of abortion has led to a reverse culture shift in many others countries, where people who were once led to believe abortion was a necessity are now horrified at what changing the law had led to. This will happen in Ireland too, and, given the shocking revelations of the first few months alone, it may happen sooner rather than later."
She added: "A key role for the pro-life movement now is to ensure that this new abortion regime is subjected to endless scrutiny; to point out how it is damaging women and killing babies, and that we must therefore demand better.
The Rally for Life is now in its 12th year, and will commence at Parnell Square on July 6th at 2pm.