A Catholic priest who was arrested by police for silent prayer within an abortion clinic 'censorship zone' says he was told during interrogation that his cassock could be perceived as 'intimidating'.
Fr Séan Gough, who was cleared of all charges last week, was asked if he normally wore the traditional priest's coat during questioning by police after being arrested.
The Catholic priest was arrested while holding a sign saying "praying for free speech" outside a closed abortion facility in Birmingham.
Fr. Sean Gough was charged with "intimidating service users" and received a further charge for having a small sticker on his car saying "unborn lives matter".
The young priest said "I pray wherever I go, inside my head, for the people around me. How can it be a crime for a priest to pray?"
He added that it was "deeply undemocratic to censor public streets, particularly those spaces where we know that many women have benefitted from peaceful offers of help about services available".
Both Isabel Vaughan-Spruce, Co-Director March for Life UK, and Fr Sean Gough were found not guilty of any offence at Birmingham Magistrates Court last week.
The video of Ms Vaughan-Spruce's arrest went viral, after she was filmed being searched and arrested by three police officers after saying that she 'might be' praying inside her head.
Birmingham Magistrates' Court heard that four charges of failing to comply with a PSPO brought against Fr Gough and Ms Vaughan-Spruce had been dropped.
Writing in The Critic today, Fr Gough said: "On Thursday, 16 February, I had to do something which should have been unimaginable in a democracy. I entered the doors of the Birmingham Magistrates Court to defend my right, as a priest, to pray silently on the public street."
"Having been criminally charged for praying, in silence, in the vicinity of my hometown's abortion facility, I was there to stand up for my rights to free expression and free thought, and for those of all British citizens. I was thrilled to receive a "not guilty" verdict — each and every one of us has the right to peacefully pray when and where we choose."
"Like all of us, my story begins before I was even born. My mom, despite the violent circumstances into which I was conceived, chose life for her baby — me. It is with gratitude for the gift of my life that much of my priesthood has been dedicated to supporting pregnant women in difficult circumstances. Through the work of Rachel's Vineyard, I have had the honor of using my priestly vocation to walk with women who have suffered from horrific trauma and grief from their abortion experiences. Post-abortion trauma is an underappreciated and complex burden many women (and men) carry throughout their lives. Now that abortions by post are becoming the norm, we are increasingly hearing harrowing stories of women coming face to face with their deceased children while alone at home. The pain is unimaginable. However, through Rachel's Vineyard and ministries like it, there is hope and healing to be found after abortion."

"Censorship zones stifle free speech and free thought, and prevent women from hearing about offers of help. This is what happens in dictatorships, not democracies, and I for one will keep on praying for a free and peaceful democratic society for ourselves and future generations."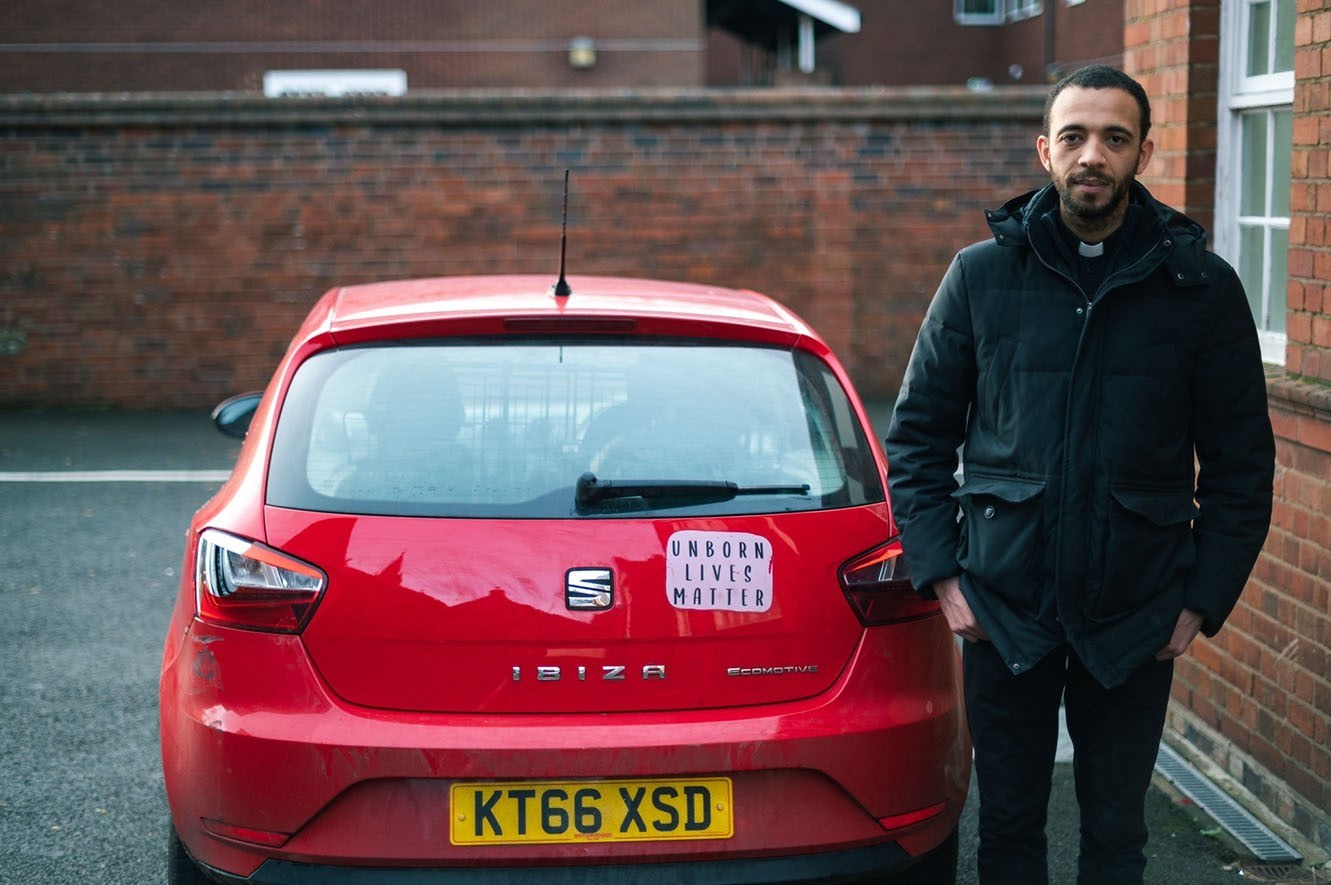 Image credit: ADF UK

---
This piece was first published on Gript.