Image Credit: March for Life UK via Facebook
A woman and a Catholic priest who were separately arrested and prosecuted for silently praying near an abortion clinic have been acquitted.
Isabel Vaughan-Spruce, Co-Director March for Life UK, and Fr Sean Gough were found not guilty today at Birmingham Magistrates Court.
The video of Ms Vaughan-Spruce's arrest went viral, after she was filmed being searched and arrested by three police officers after saying that she 'might be' praying inside her head.
There was a public outcry as millions of views were racked up on uploads of the video seen across the world, amid claims censorship zones are now resulting in the policing of thought and a limiting of freedom of religion.
Then last week a Catholic priest was charged after he held a sign saying "praying for free speech" outside the closed abortion facility in Birmingham.
Fr. Sean Gough was charged with "intimidating service users" and received a further charge for having a small sticker on his car saying "unborn lives matter".
The young priest said "I pray wherever I go, inside my head, for the people around me. How can it be a crime for a priest to pray?"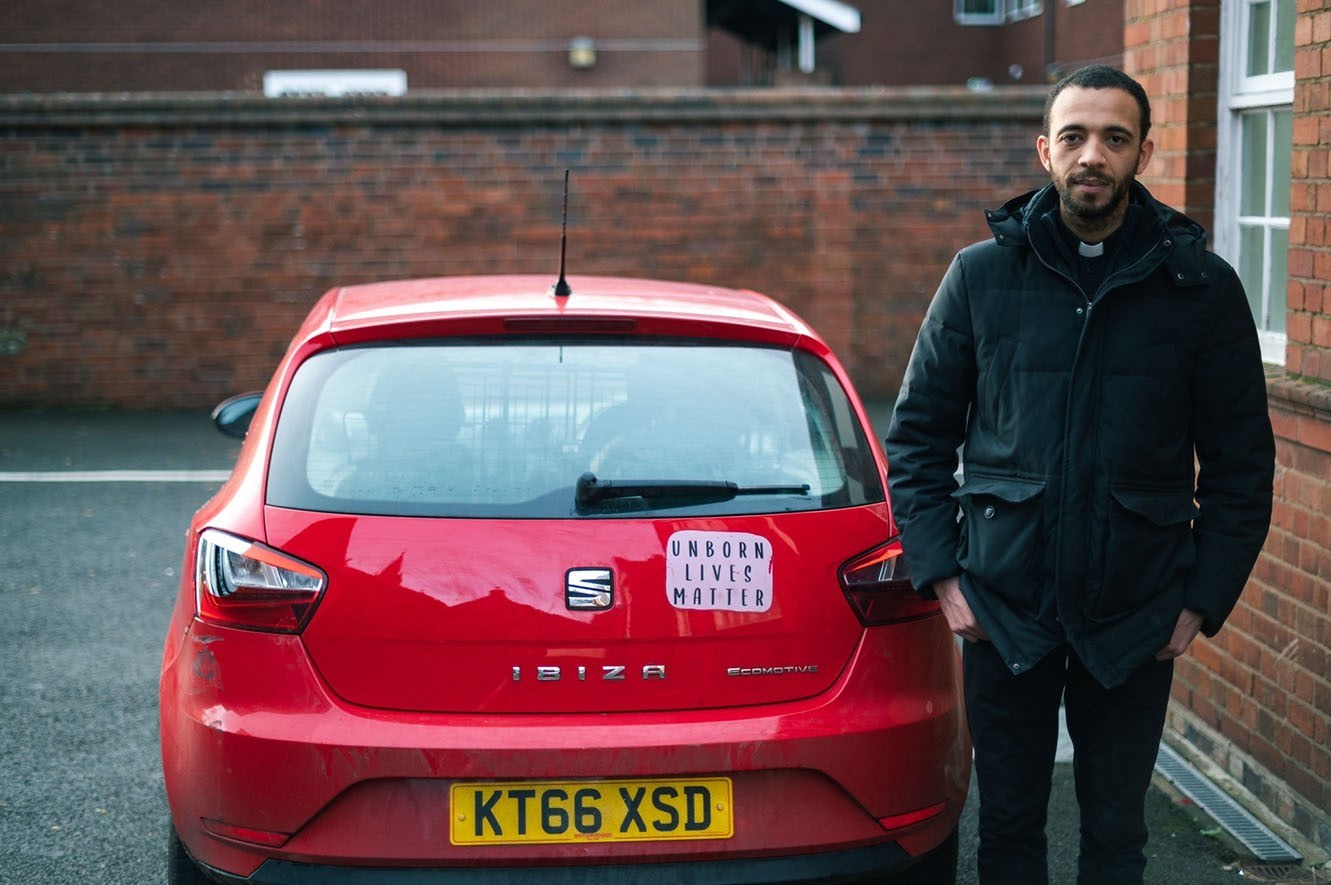 Image Credit: ADF UK
Now, both Ms Vaughan-Spruce and Fr Gough have been acquitted, after the Crown Prosecution Service withdrew charges.
Birmingham Magistrates' Court heard this morning that four charges of failing to comply with a PSPO brought against Father Gough and charity volunteer Ms Vaughan-Spruce had been dropped.
The CPS had decided in both cases that the 'full code test' for prosecutors had not been me – an assessment of whether prosecutions are in the public interest and if there is sufficient evidence to provide a realistic prospect of conviction.
ADF UK legal counsel Jeremiah Igunnubole said: 'Isabel and Father Sean's cases show that the current plans to introduce censorship zones across England and Wales constitute a dangerous step towards an illiberal society.
Irish pro-life group, Life Institute, said that their acquittal was a "significant victory for free speech, for the right to pray, and for the right to offer women a better answer than abortion."
"They should never have been arrested in the first instance," said Megan Ní Scealláin, "it was a shameful attempt to criminalise silent prayer and to establish what amounted to a 'thought crime'."
We join with people every where congratulating Isabel and Fr Seán for their courage and compassion," she said.
On the court steps, Ms Vaughan-Spruce said:
"I'm glad I've been completely vindicated of any wrongdoing but I should never have been arrested and treated like a criminal simply for silently praying on a public street."
"After being arrested I was asked by the police what I was silently praying for. I told them I was praying for people like my friend Amy who was raped and became pregnant and was pressured into having an abortion which she deeply regretted, for people like Natalia who took the abortion pills then passed her baby at home and saw that child down the toilet which deeply traumatised her, for people like Kirsty who also passed her child at home, in her own bed and on lifting up the covers saw what she described as being like a scene from a horror movie."
"This is where the true crime exists – women being sold the lie that abortion will solve their difficulties in pregnancy, that this is being endorsed by the government and that attempts to offer women alternatives are being described as either criminal or anti-social. What is profoundly anti-social is that it is still legal to deprive certain human beings of their most basic freedom, the freedom to live and that steps are now being taken to censor freedom of speech, freedom to offer help, freedom to pray and even freedom to think. We must stand firm against this and ensure that these most fundamental freedoms are protected and that all our laws reflect this," she said.
"I was arrested for my prayers because of a disproportionate and far reaching censorship zone. Those who hold positions of elected power in Westminster should look carefully at what happened to me before passing Clause 9 of the Public Order Bill, which would impose censorship zones around abortion facilities across England and Wales. Nobody should be criminalised for offering help. Nobody should be criminalised for their prayers. Nobody should be criminalised for their thoughts."
"Thank you to everyone who has supported me by your prayers and good wishes – you have been great source of strength," she said.
Meanwhile, 'safe access zones' in the Republic are set to ban pro-life people praying or offering alternative information on abortion, with a Dáil Committee informed recently that the zones will apply to all eligible health facilities and not just those currently providing abortion. No evidence has been presented of intimidation or harassment currently happening at abortion centres.
---
This piece was first published on Gript.