You cannot ignore (their) effectiveness in prolonging a debate intrinsic to the morality of a nation.
Irish Independent, On Youth Defence
Its all about getting the message out, and YD have become expert in pro-life communications. If you want the message to be heard, you need to actually share it, and YD don't believe in preaching to the converted.
We also know that our materials cover all the Life issues, and have been read by more than one in three Irish people.
We produce leaflets, booklets, cards, posters, DVDs and other materials written and designed for a range of readers. Our Life Book has become the short guide to what you need to know about abortion, while booklets like Just the Facts are loved for their beautiful images of the developing baby.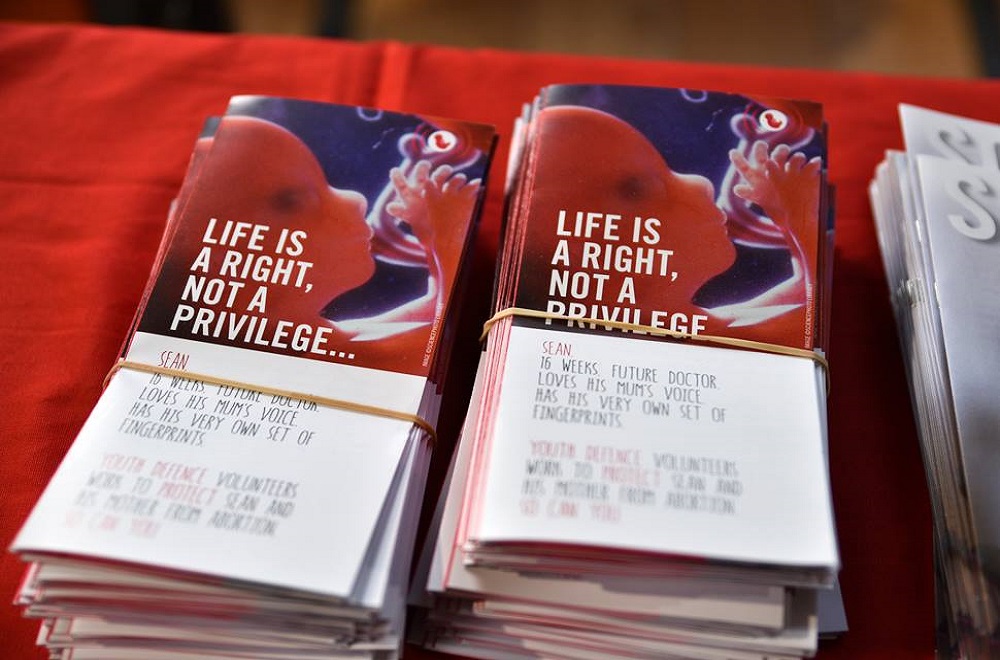 We also publish a bi-monthly magazine - Solas - which is distributed widely. Our International Pro-Life Activists Conferences have been acclaimed for their imaginative format and motivational influences, and communicate the pro-life message to growing numbers of young people and families.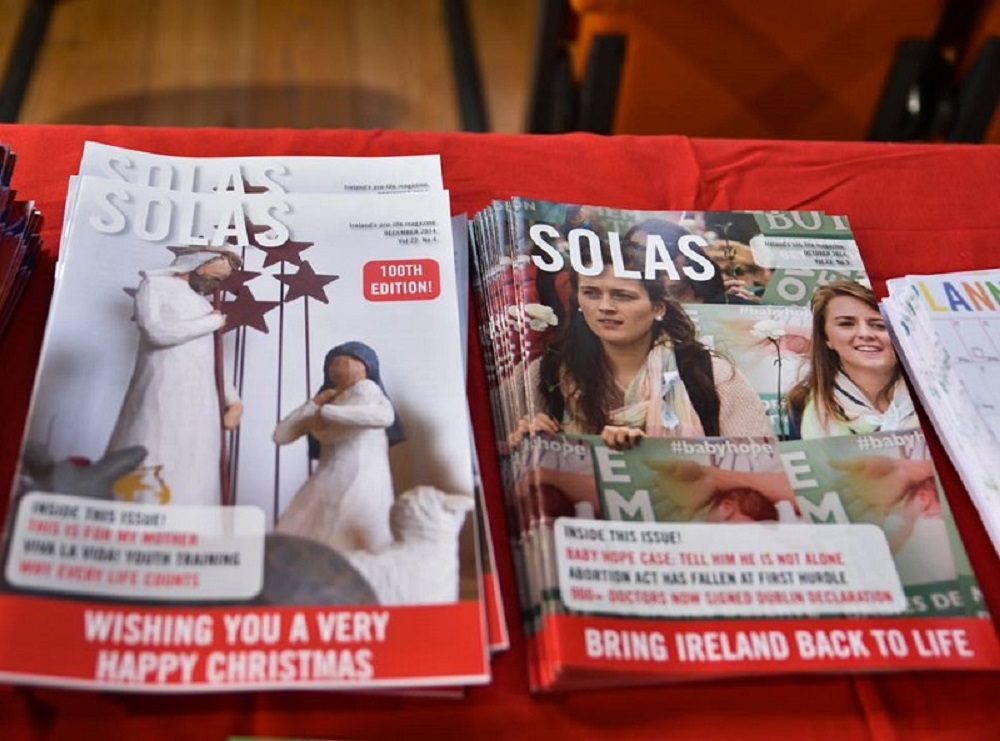 Members of YD have appeared on all of the major current affairs programmes on Irish TV and radio and on many international news items and documentaries. Our speakers are frequently asked to participate in university and college debates.
Youth Defence's sister organisation, Ultrasound is the most effective pro-life presence on campus. College Tours and pro-life film nights have packed campus theatres with students, (even without free beer), and we have regular information stands at third level institutions.
We also run a hugely successful schools programme, using multimedia presentations which the students love, and have got great feedback from both students and teachers impressed with the schools materials.
Our websites get millions of hits every year - with the most successful now available in seven languages - and have won accolades from surfers, not only in Ireland, but throughout the world. You've got to love the web, it opens up whole new, uncensored communication channels - and that benefits mothers and babies.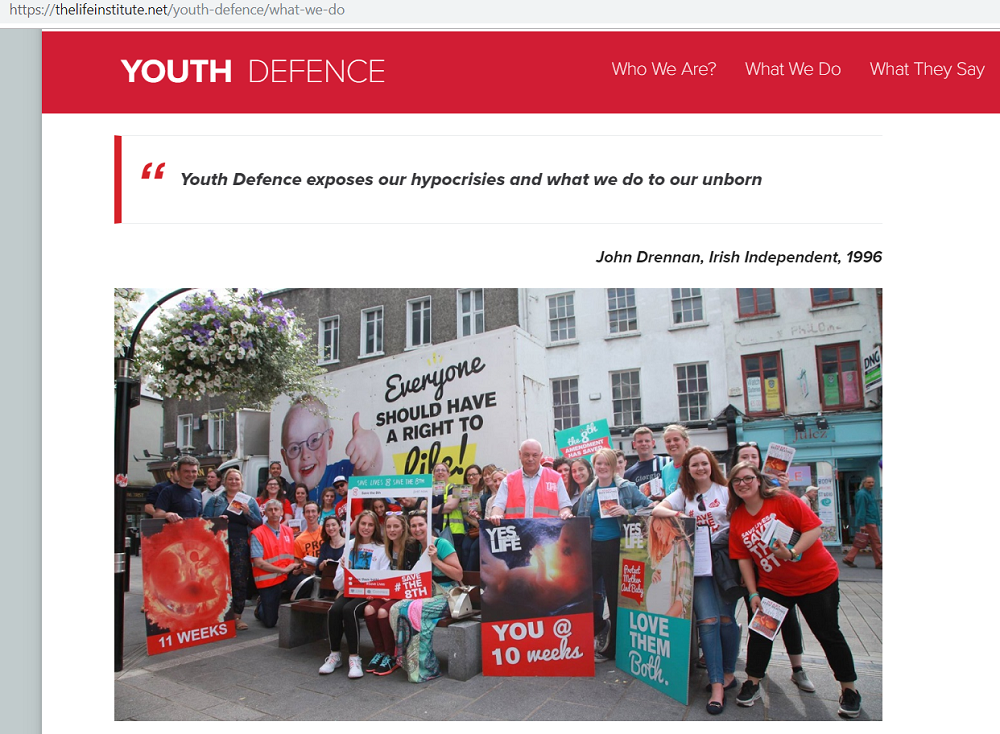 Most of all Youth Defence are straight talkers. The reality of abortion needs to be central to any debate on this issue. That means, while we should be informed and ready to discuss all aspects of this question, we should remember at the heart of it is a baby and a mother.
We think that people are entitled to know the truth about an issue as big as abortion and it is a priority for YD to provide the truth for anyone who wants to listen.
Connect with us!