Rethink Abortion billboards 
A nationwide pro-life billboard campaign has been launched urging TDs and the public to Rethink Abortion as the legislation is subjected to the first review since 2018. A coordinated campaign is being rolled out by Life Institute and Iona Institute over the coming weeks.
"We're bringing public attention to the disturbing rise in the number of abortions - 13,243 in just two years, despite assurances from Leo Varadkar that it would be 'rare'", the Life Institute said, while the billboard from the Iona Institute says that 'the 8th saved lives'.
The billboard are central to a campaign urging both TDs and the public to examine the surge in abortion and the other negative outcomes that have accompanied the new regime.
Pro-life groups say the review of the 2018 legislation is in danger of being a "whitewash designed to ignore the reality of abortion which would be disturbing to many - including many Yes voters."
The billboards will run in Dublin, Cork, Galway and elsewhere in the country for the first two weeks of October, and others are being planned over the coming months.
A social media messaging and leaflet drop across the country by the Life Institute will also urge people to #RethinkAbortion in light of some of the grim outcomes of the abortion regime - many of which belied the promises made during the referendum by those urging a Yes vote.
In 2019 and 2020 alone, 13,243 abortions were performed, despite assurances by then Taoiseach Leo Varadkar during the campaign to repeal the 8th that abortions would be "rare".
6,666 abortions took place in Ireland in 2019 - more than double the number of abortions which had been carried out on 2,879 women who travelled to Britain for the procedure in 2018. An unknown number of women, estimated by some at 1,000 or more, also took abortion pills in 2018. Prior to the repeal of the 8th, the number of women travelling for abortions to Britain had fallen by 50pc.
"Making abortion legal has certainly made it much more frequent," Niamh Uí Bhriain of the Life Institute said. "Despite the lockdown in 2020, another 6,577 abortions took place, adding up to a grim total of 13,243 in just two years. Yet the government has given no indication that they would like to act to reduce this number or offer better options to women. Instead, we have abortion campaigners demanding changes which would further increase the number of babies aborted, such as scrapping the three-day reflection period."
The significance of the sheer scale of the number of abortions is emphasised by some of the billboards, which point out that the 13,243 lives lost amounts to more than the population of some Irish towns such as Arklow and Shannon.
Niamh Uí Bhriain added: "There are aspects of the abortion regime which even many Yes voters would now consider require serious reconsideration and review," she said.
"We need an investigation into the case where a 15-week baby was misdiagnosed with a severe disability and then aborted in Holles Street - with a view to establishing a protocol to ensure parents not pressured into having an abortion. Instead, they should be given factual, peer-reviewed information and offered support."
"The Review process should also examine why a study published in the British Journal of Obstetrics and Gynaecology in October 2020 by researchers from UCC said that doctors in Ireland were left 'begging for help' if babies survived late-term abortions."
"The same study confirmed that feticide - administering a lethal injection to the unborn baby's heart - was being carried out in Ireland, despite assertions in the referendum that late-term abortions would be illegal. That, too, must be investigated - as should the horrifying revelations that doctors may be left "begging for help" if babies survive late-term abortions."
Both pro-life organisations said that any changes which would increase the number of abortions further should be strongly resisted.
"No reasonable person wants more abortions to take place," said Ms Uí Bhriain. "Removing the three-day waiting period would be a disservice to women, and a breach of promise to voters. Figures released to Carol Nolan TD, showing a substantial difference between initial consultations for termination of pregnancy and the number of abortions that took place, suggested that some 870 women changed their mind after the initial consulation during the 3 day waiting period mandated in the legislation."
"Why would anyone want to scrap a measure which helps to reduce the number of abortions," she asked. "Instead the review should be focused on introducing changes which can help women make positive choices, such as funding pregnancy support agencies, offering better support to single parents, and promoting a positive culture for mothers."
Notes
Comments made by Leo Varadkar, Jan 29, 2018.
Power S, Meaney S, O'Donoghue K. Fetal medicine specialist experiences of providing a new service of termination of pregnancy for fatal fetal anomaly: a qualitative study. BJOG. 2021.
Figures released to Carol Nolan TD in September 2020 in response to a Parliamentary Question posed in July 2020.
---
Links
Official government abortion figures
More Links
If you'd like to make a donation to these powerful billboards, we'd be very grateful. DONATE here at: https://thelifeinstitute.net/donate
---
Billboard Photos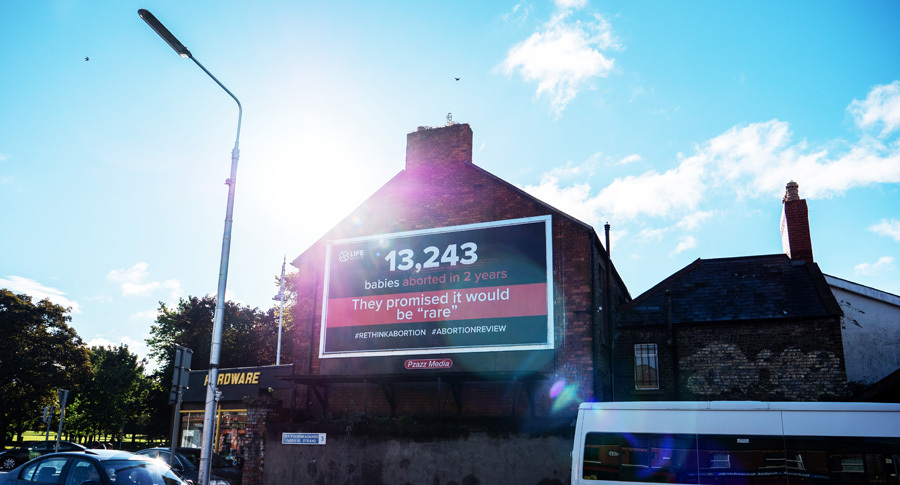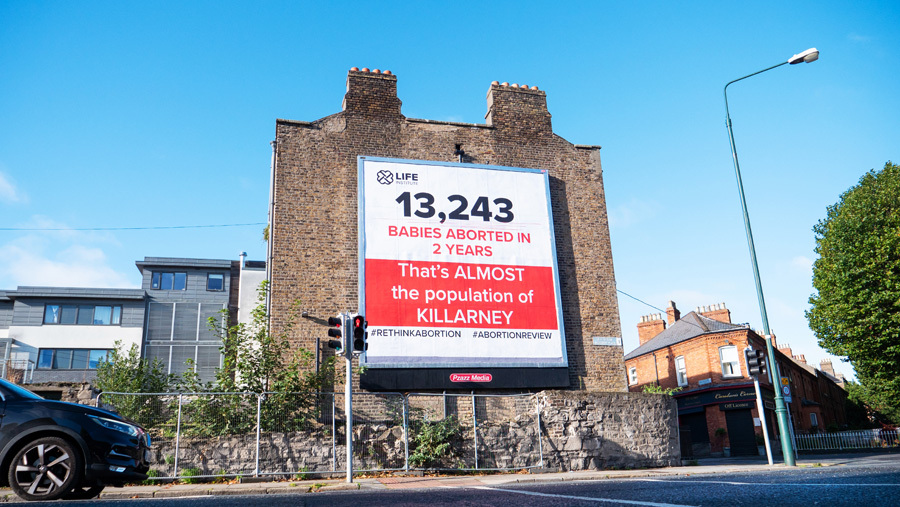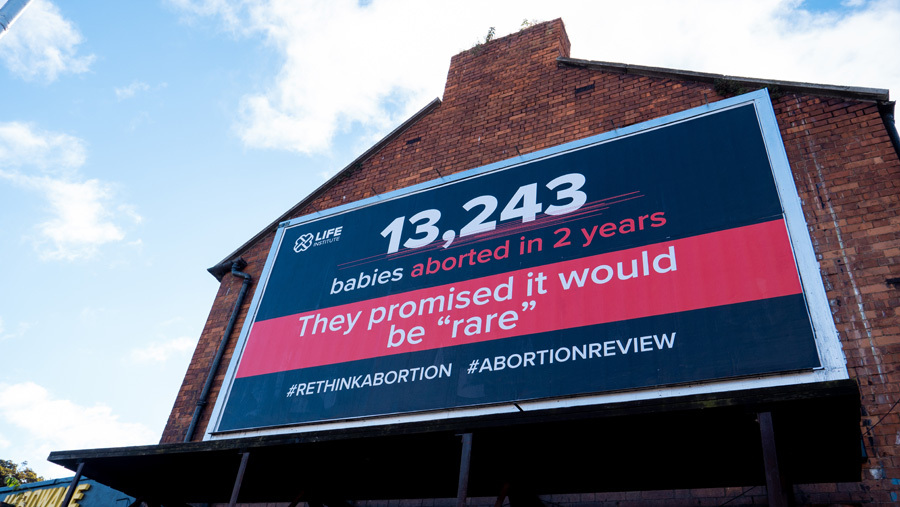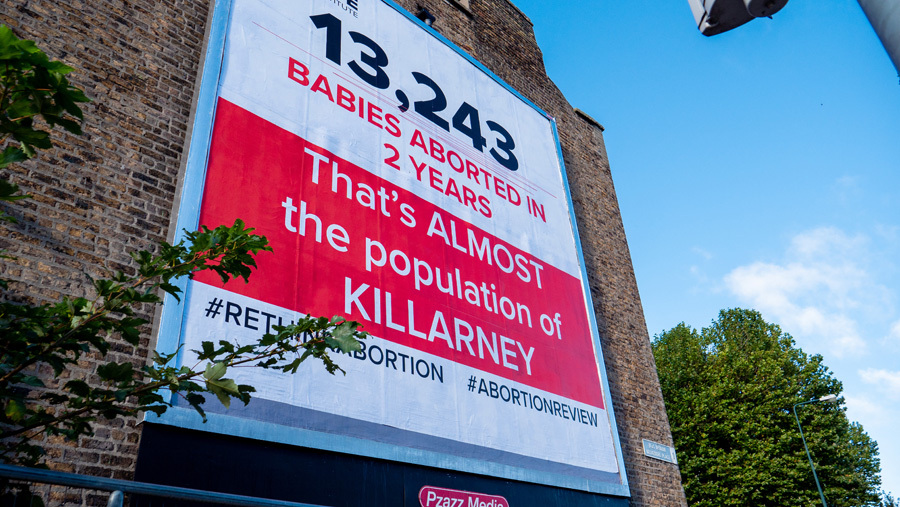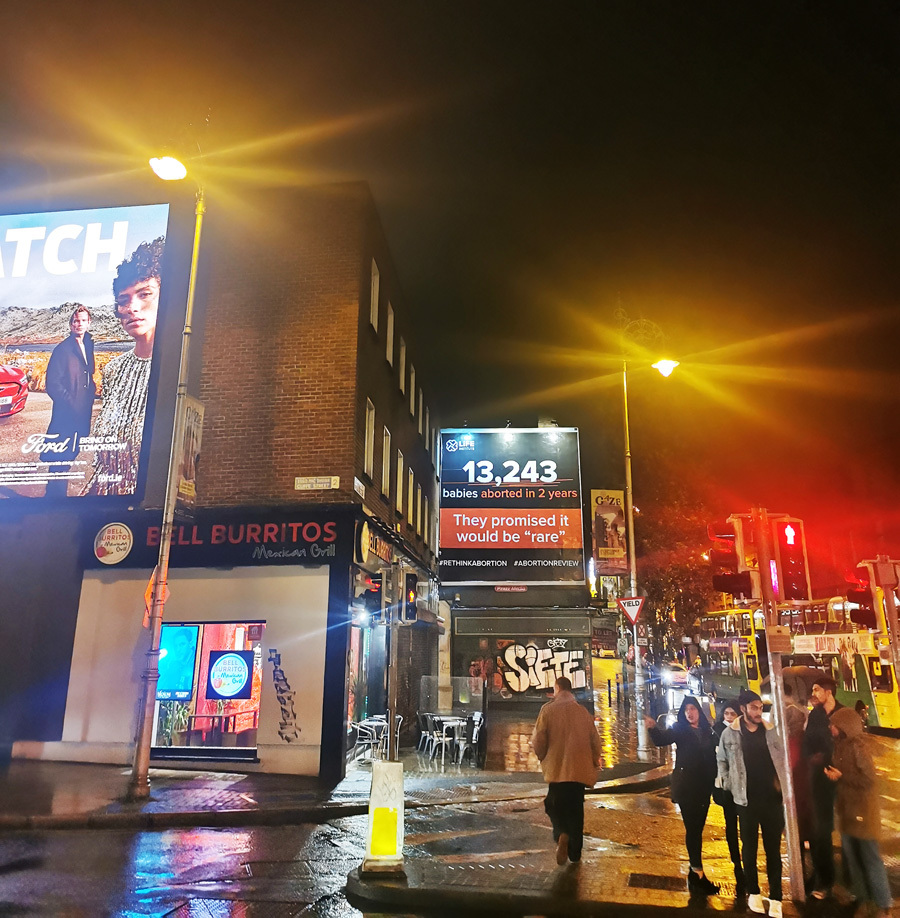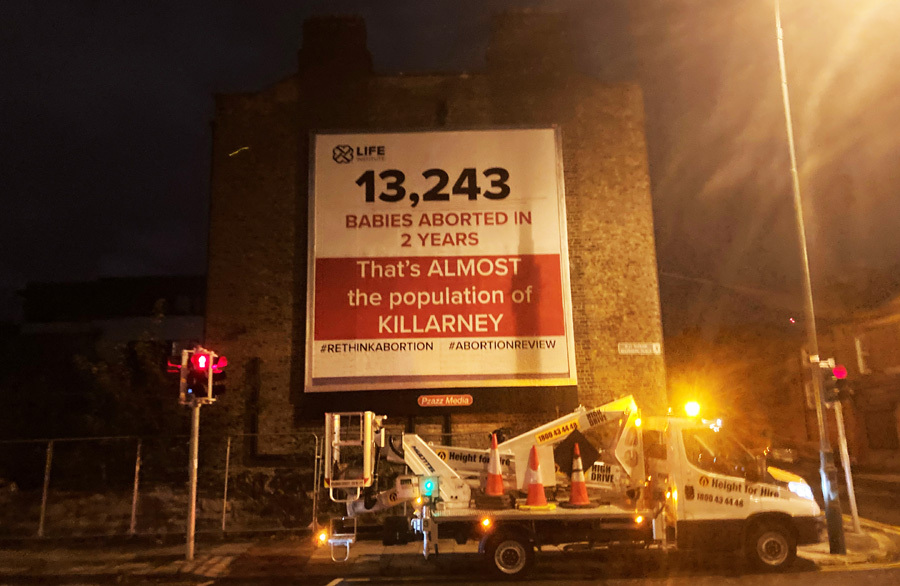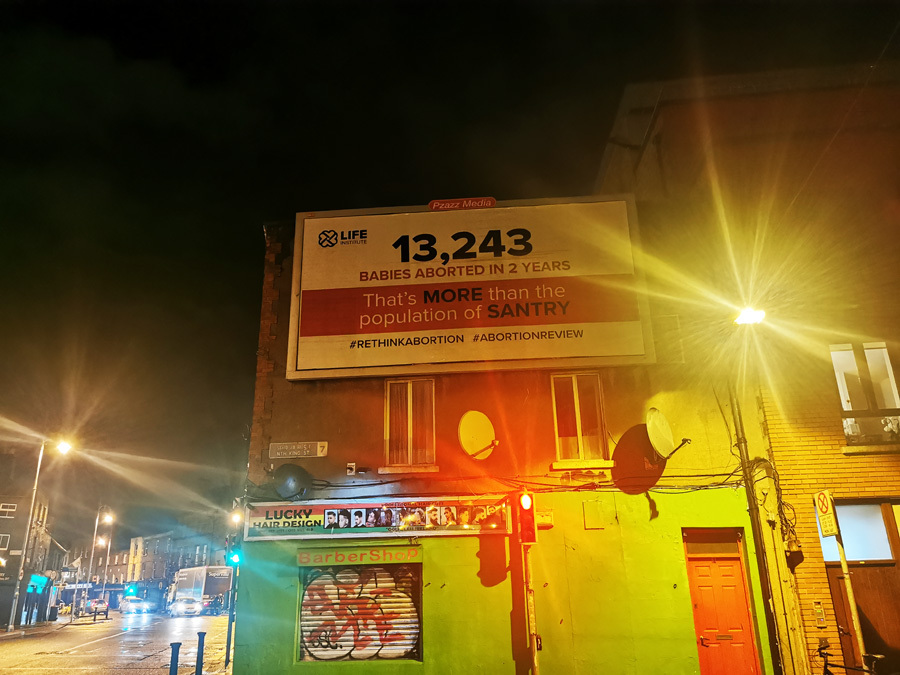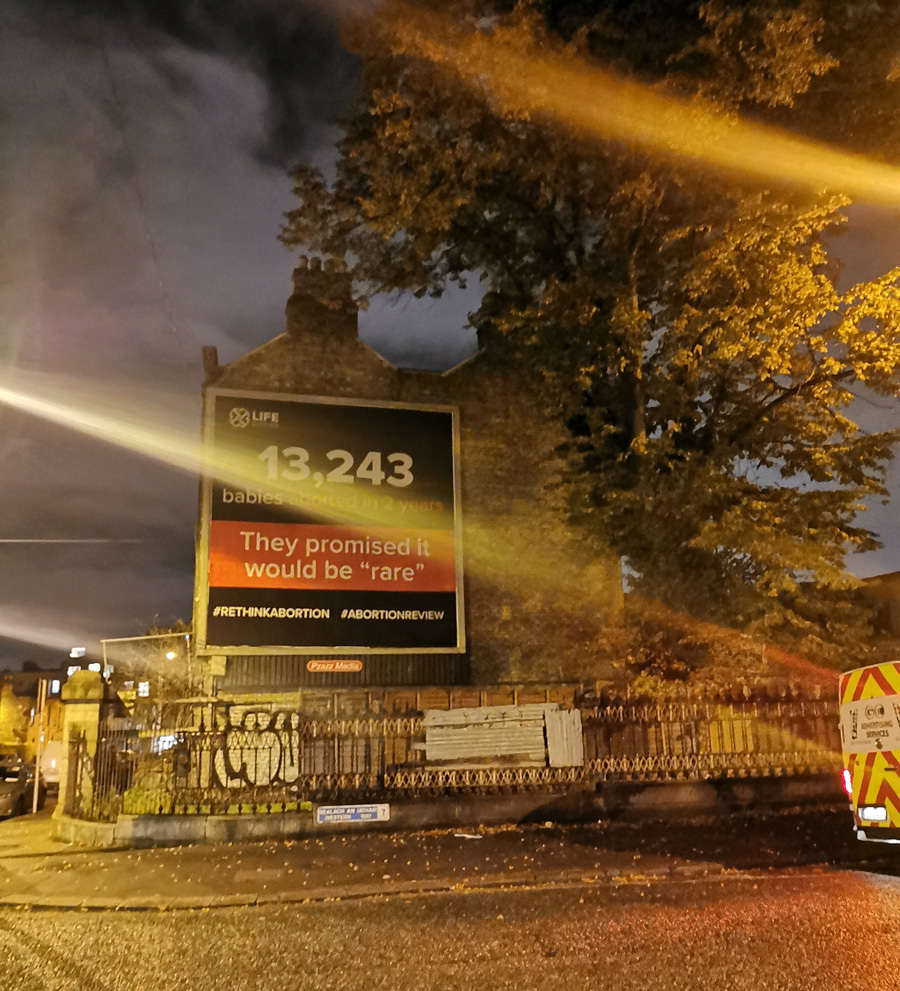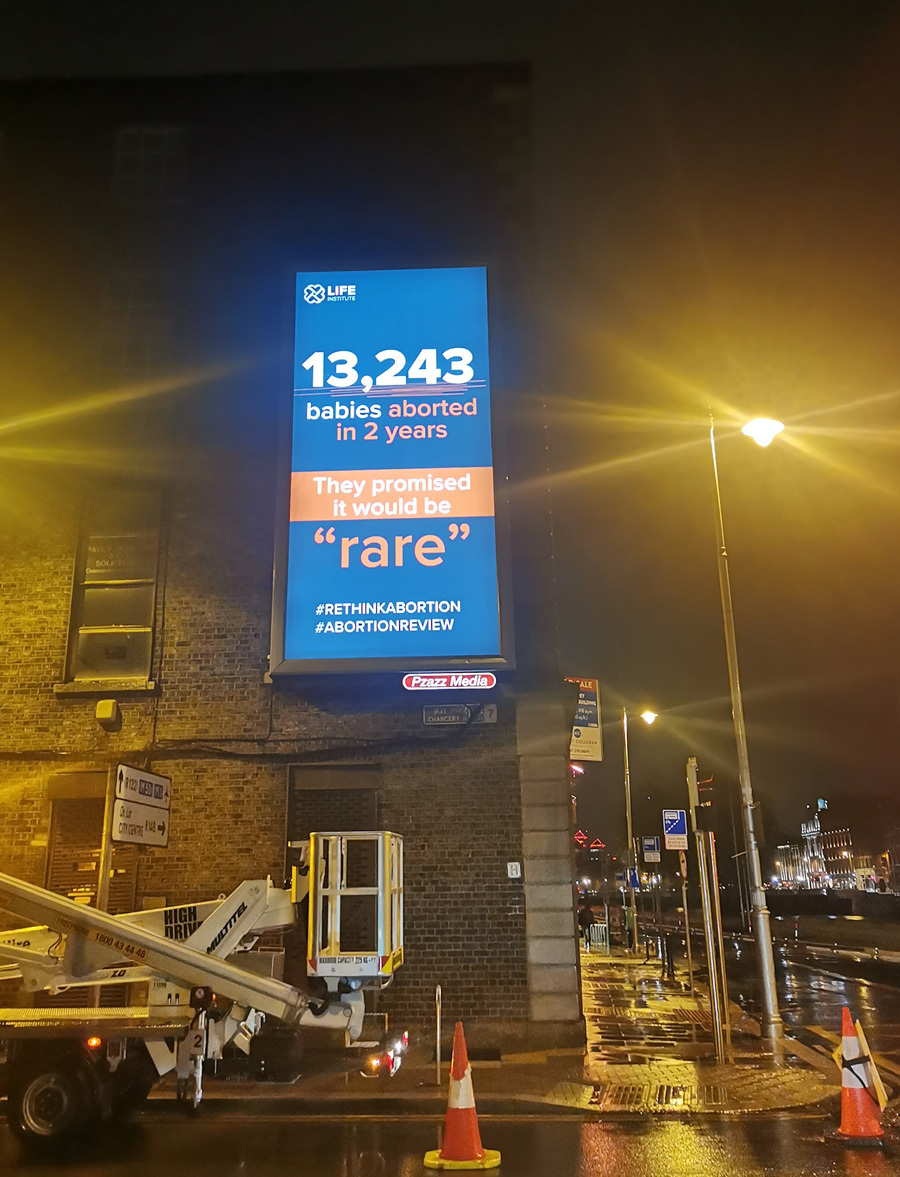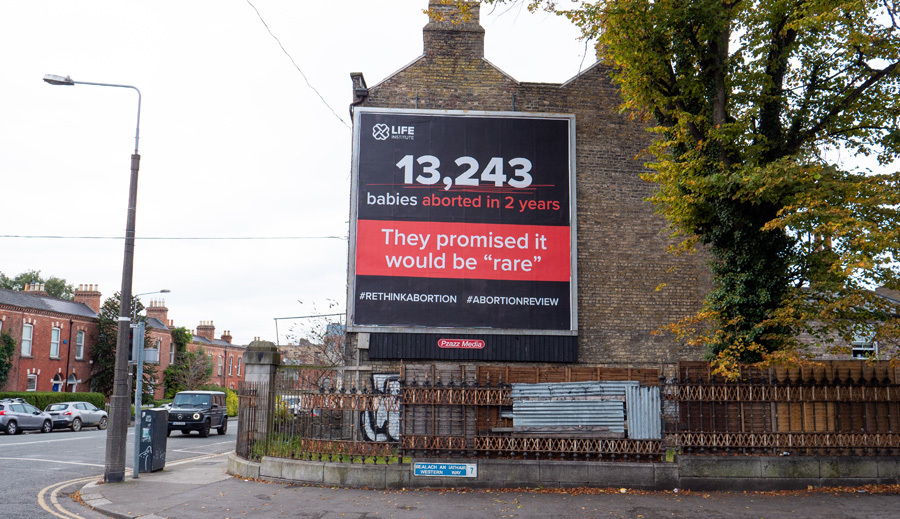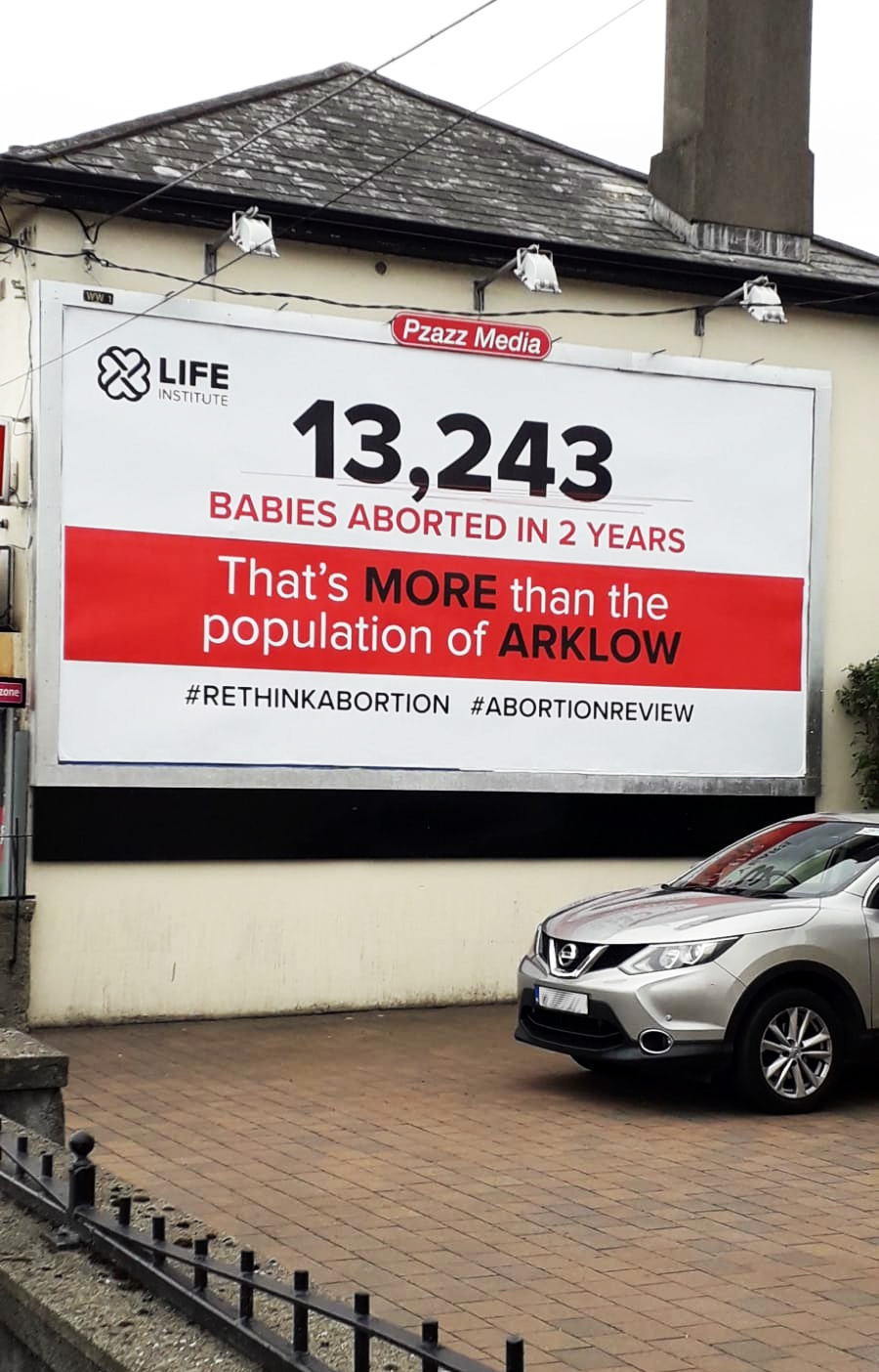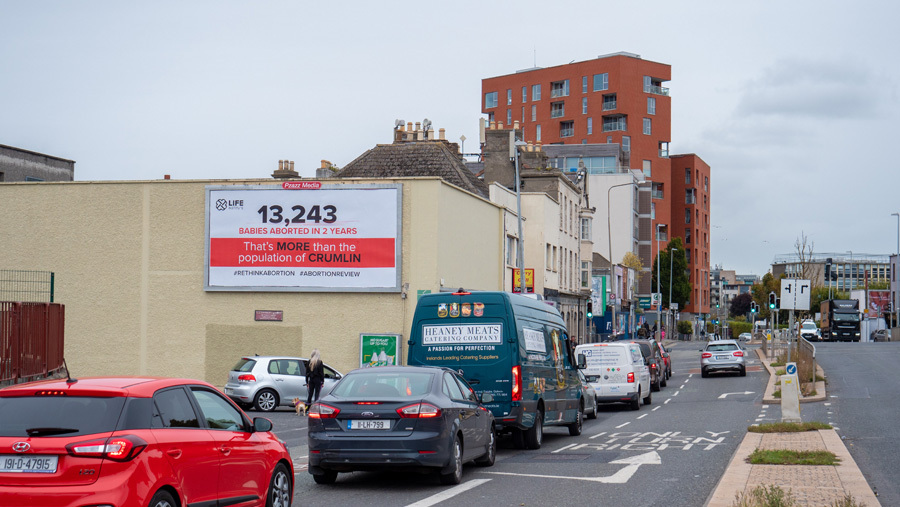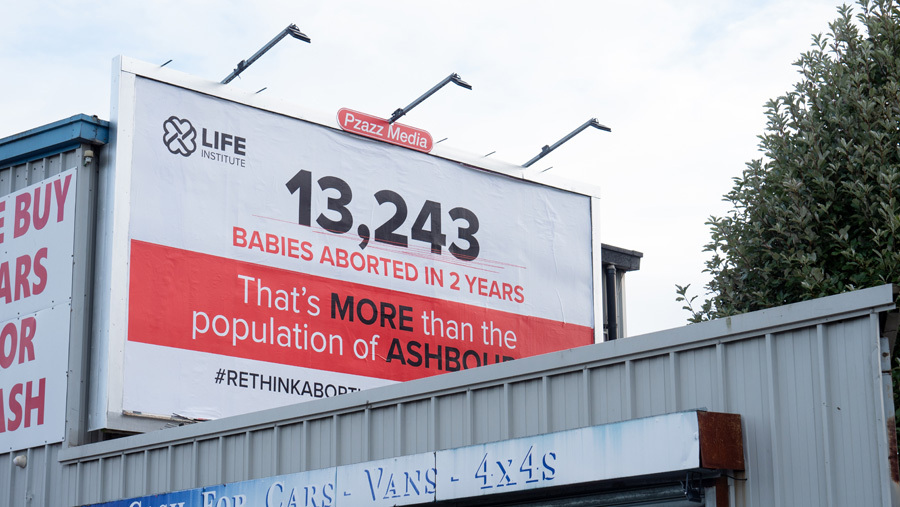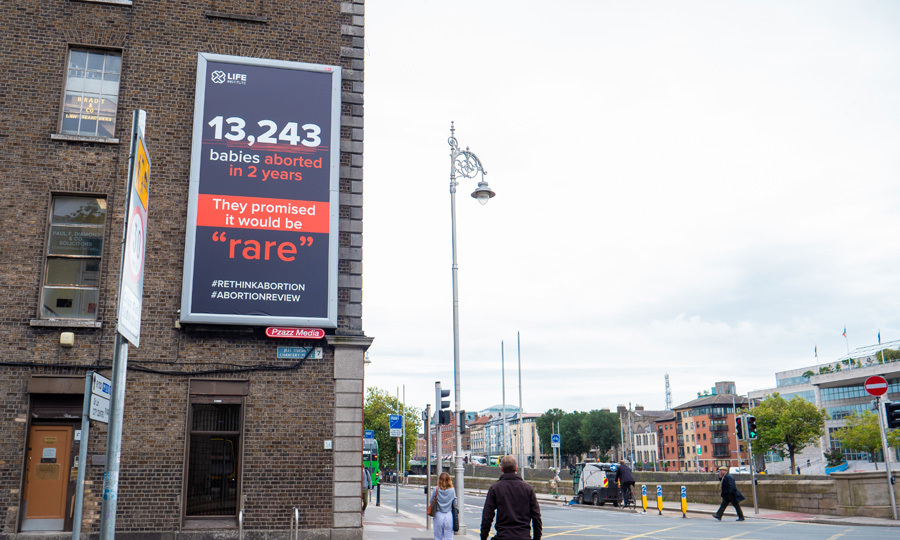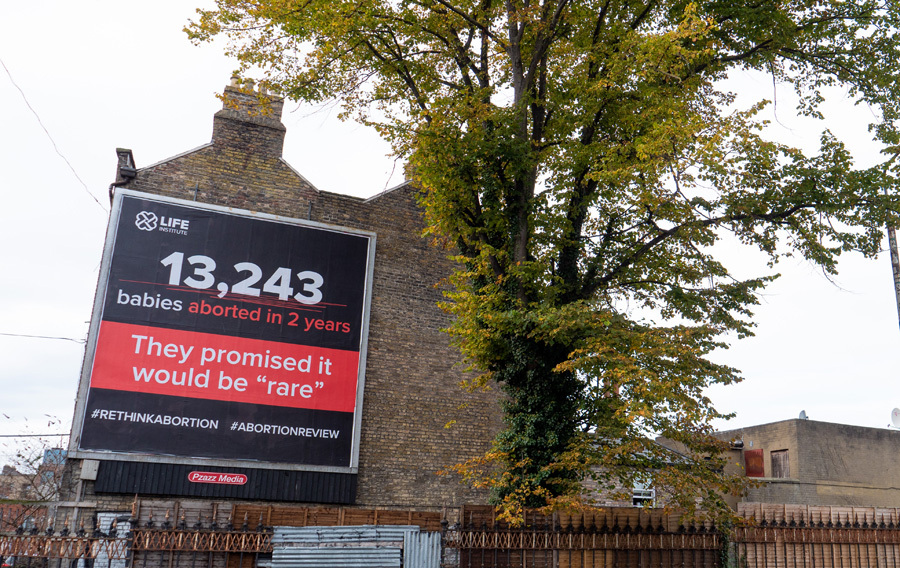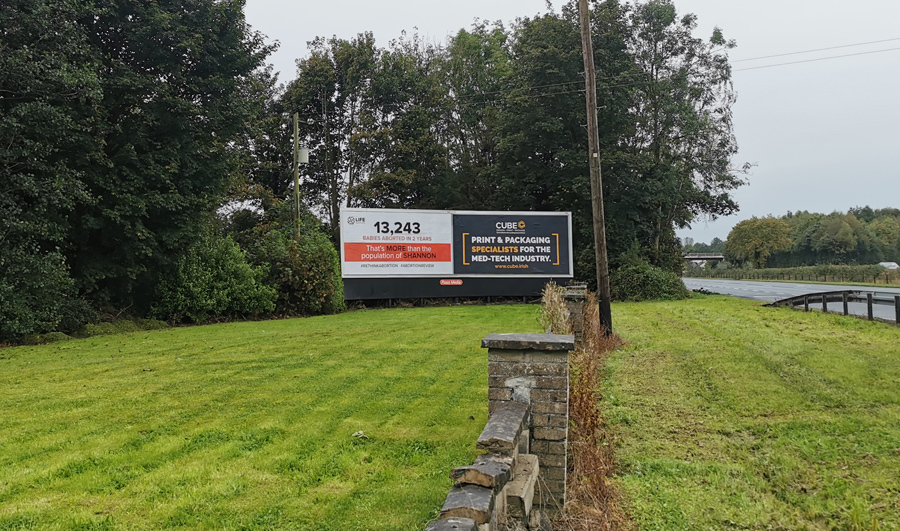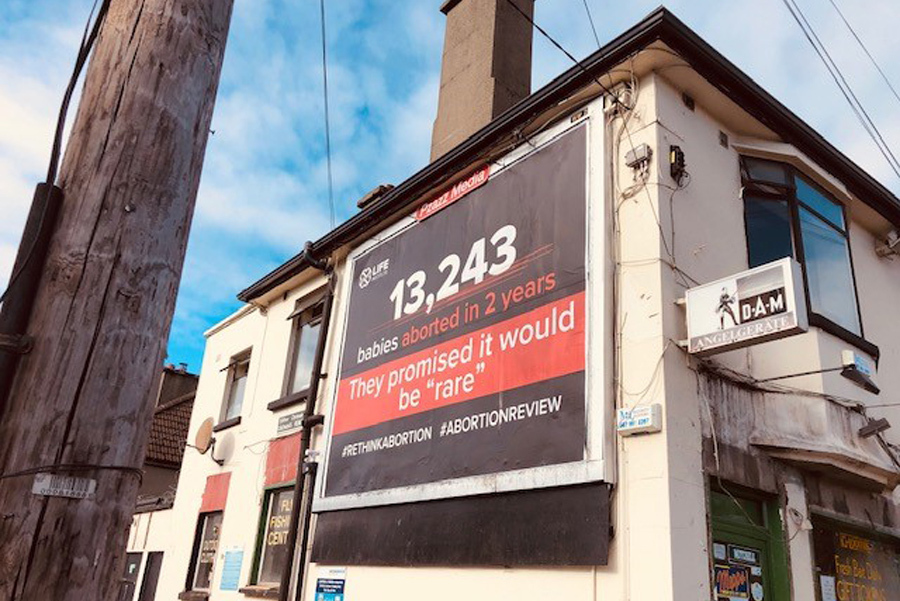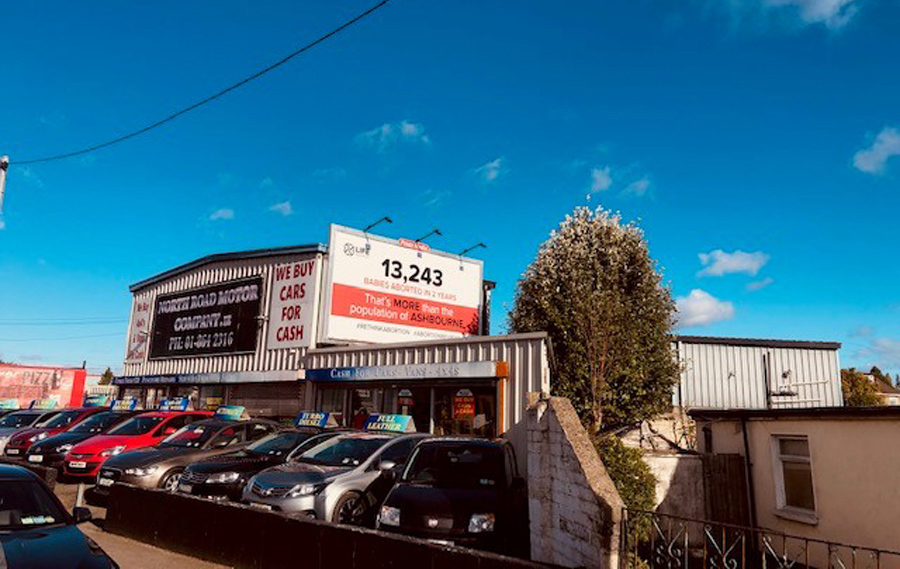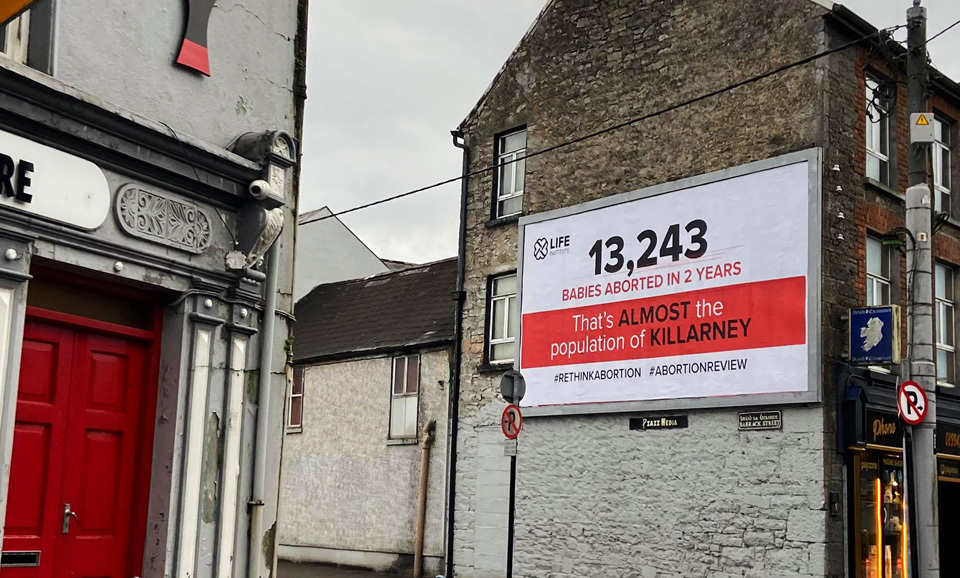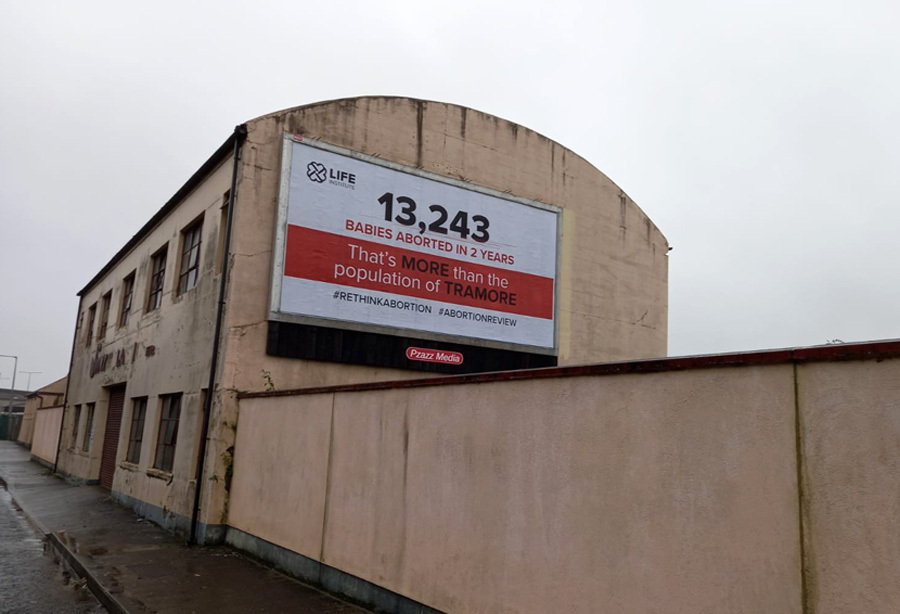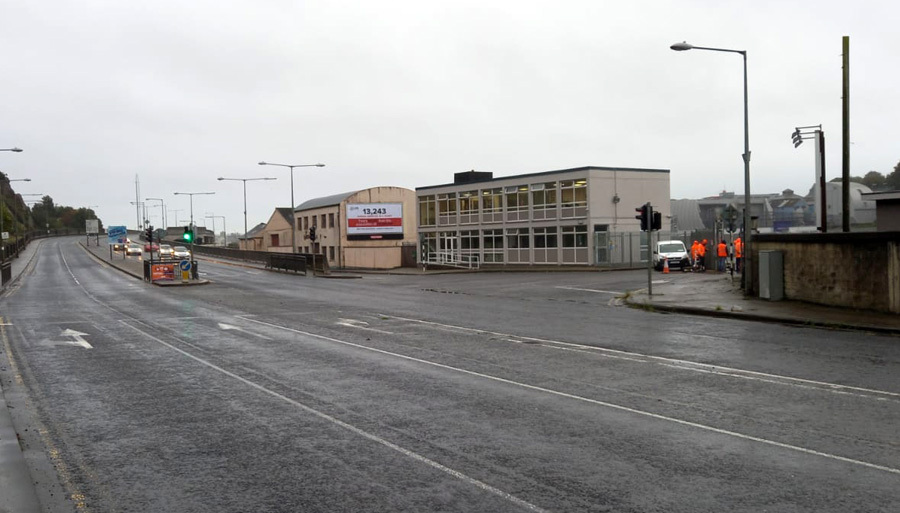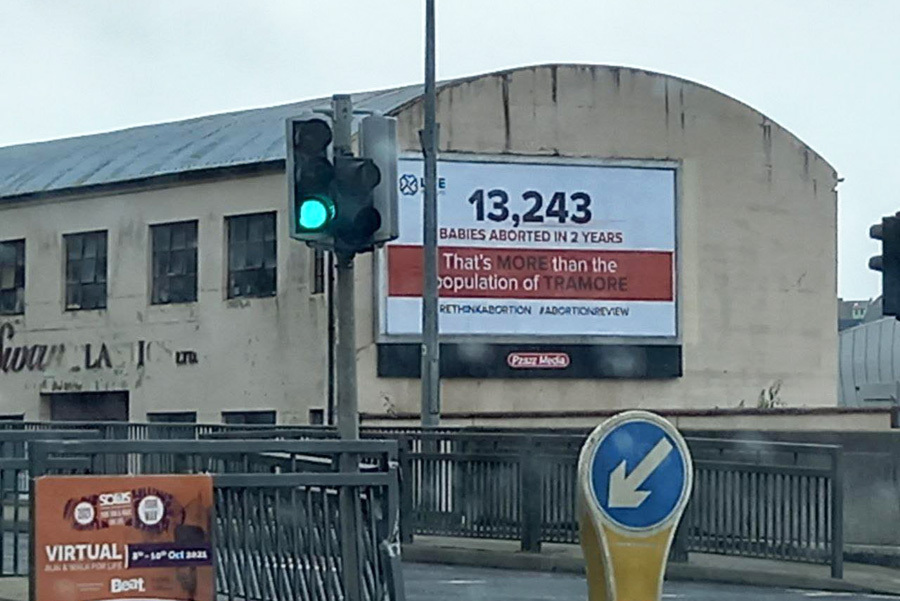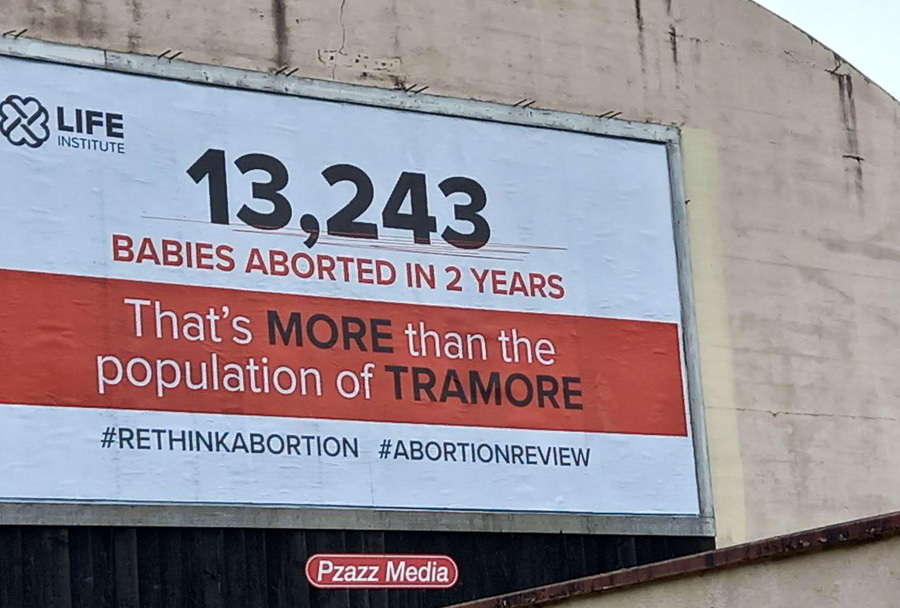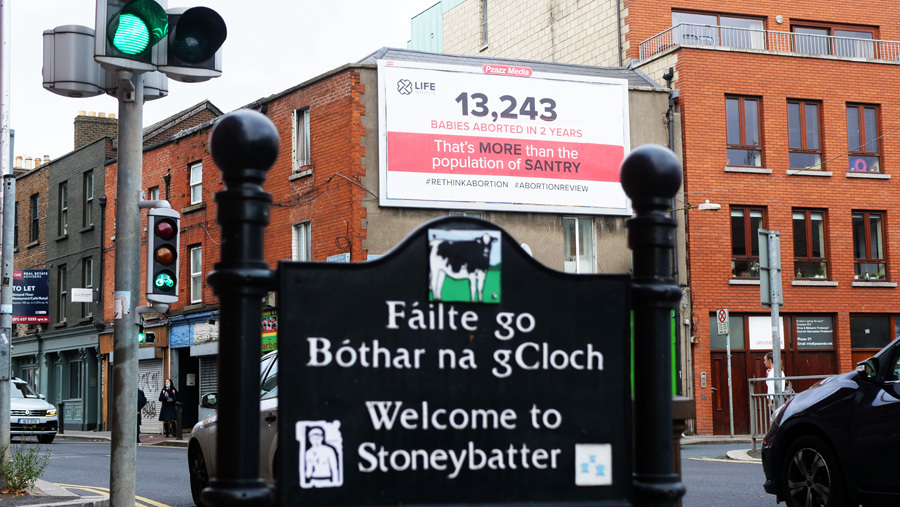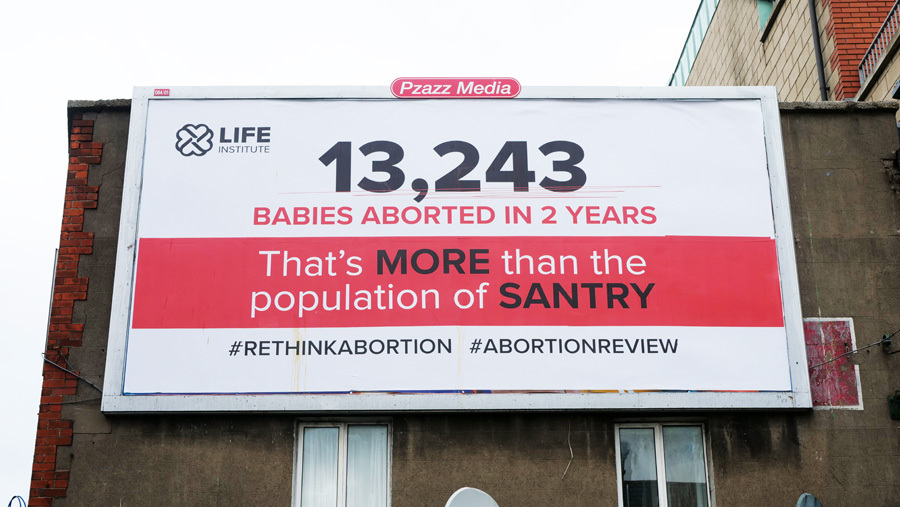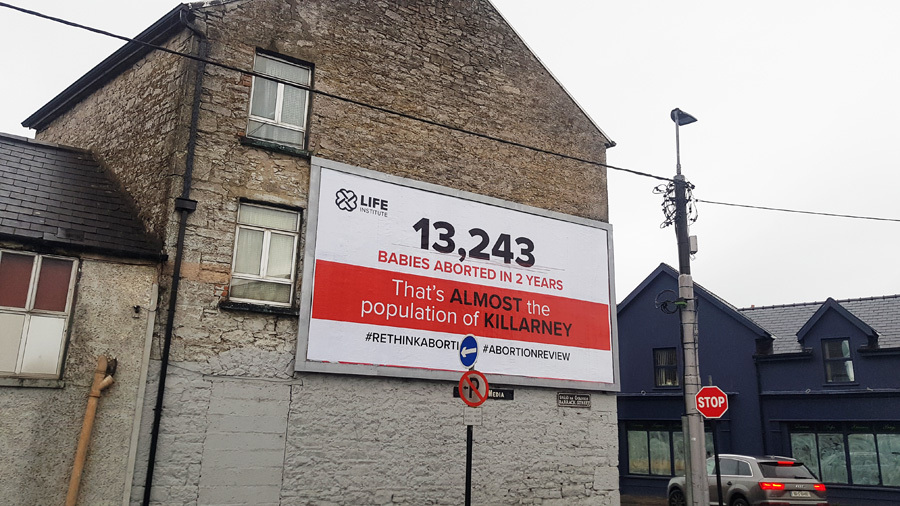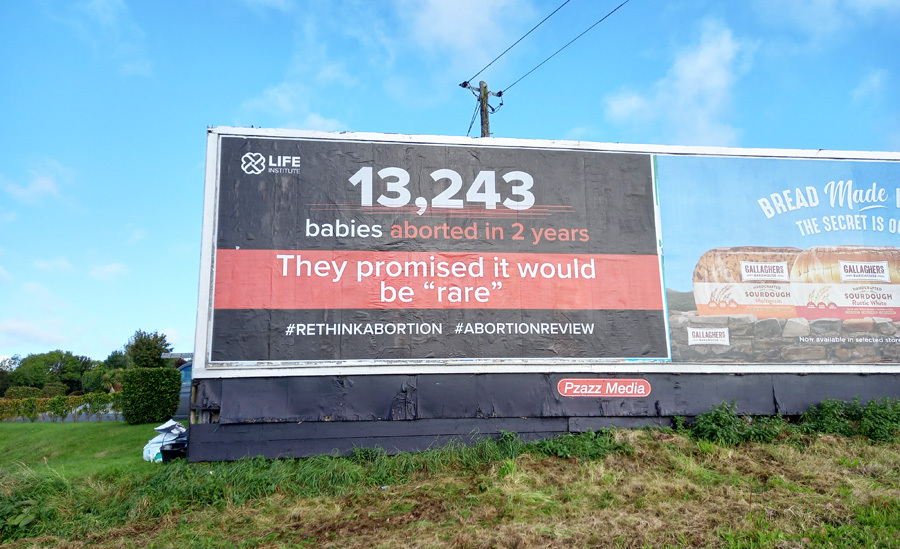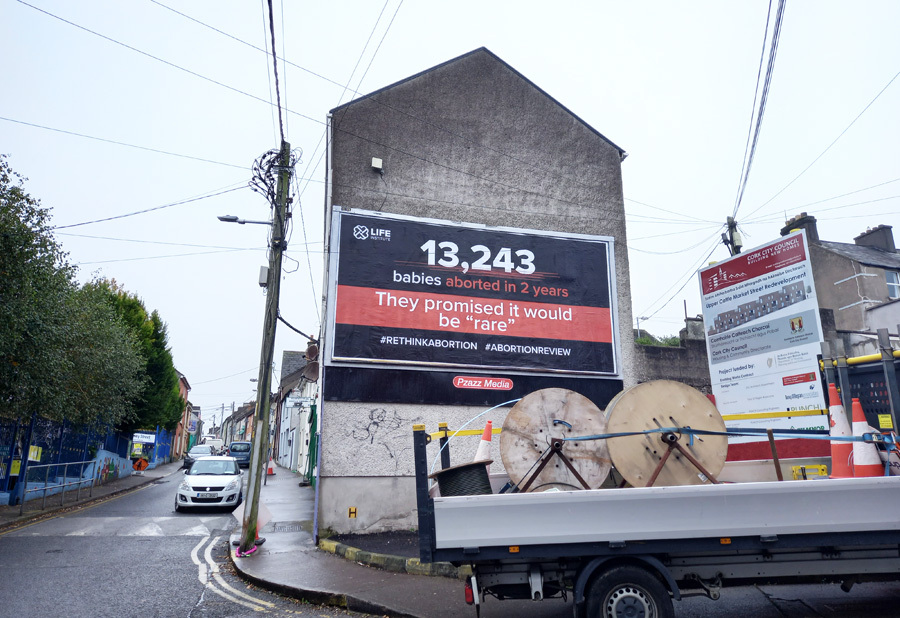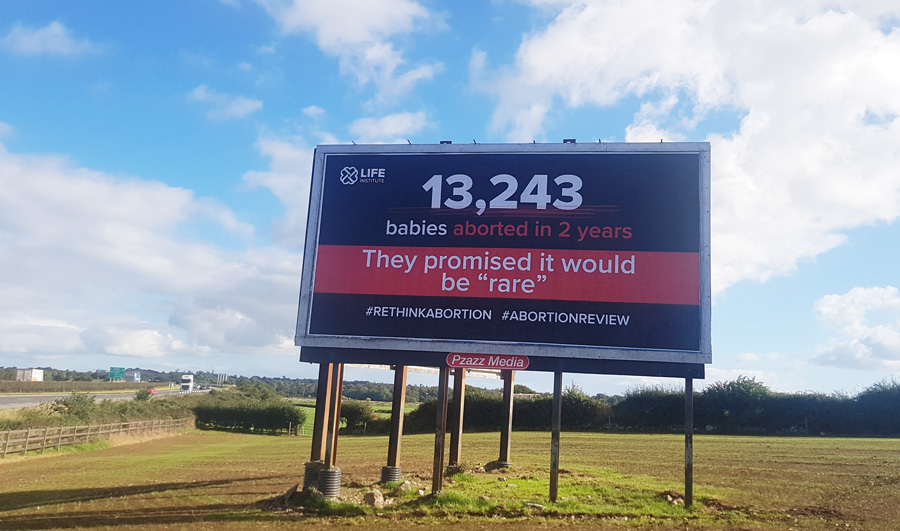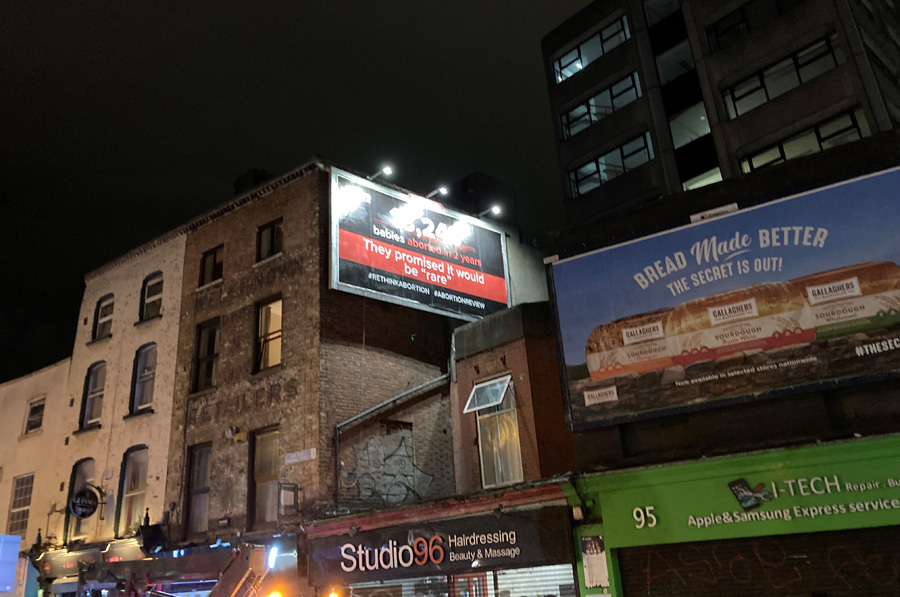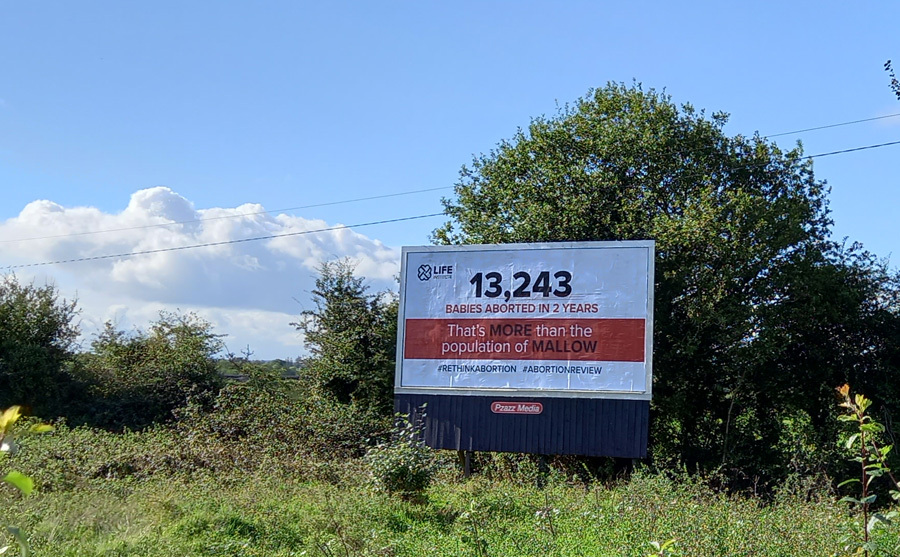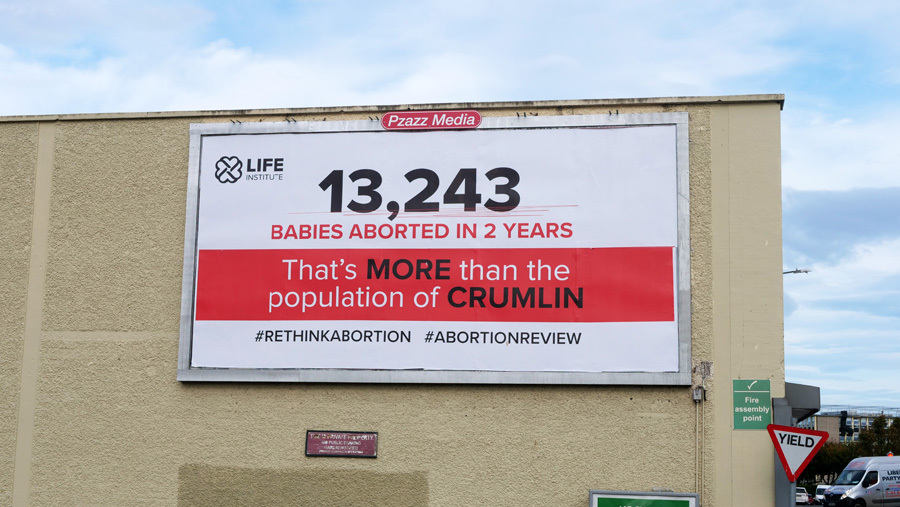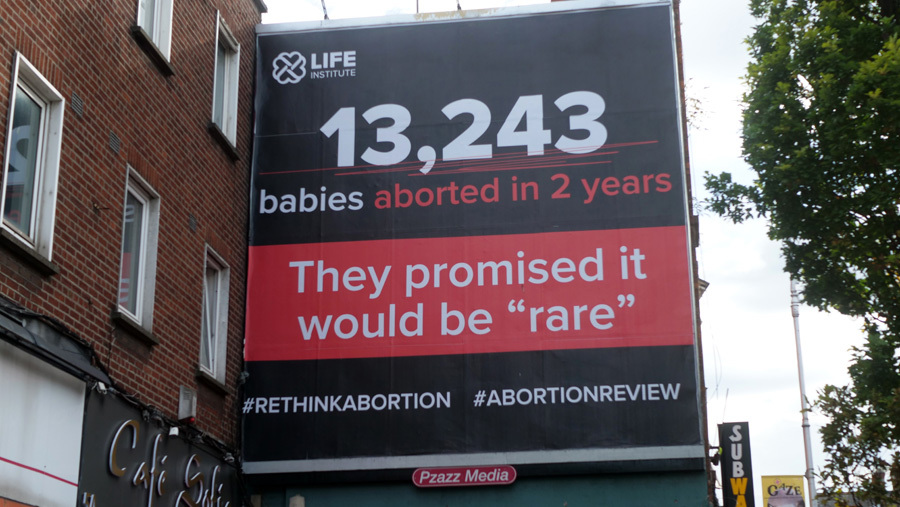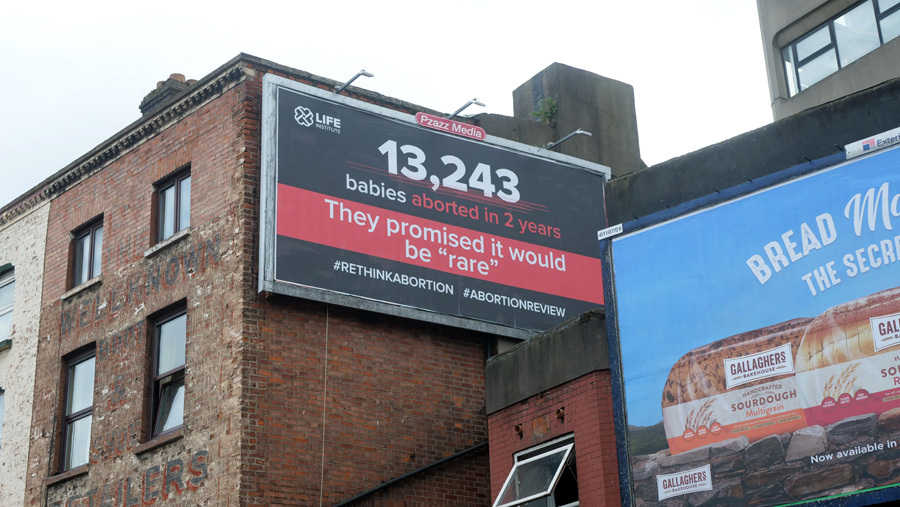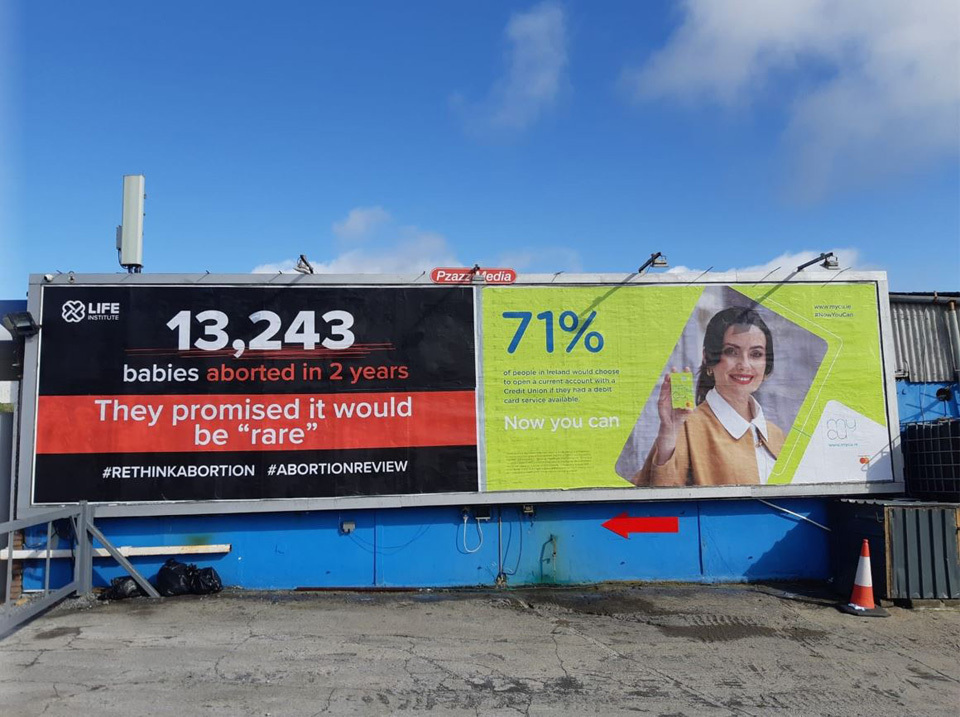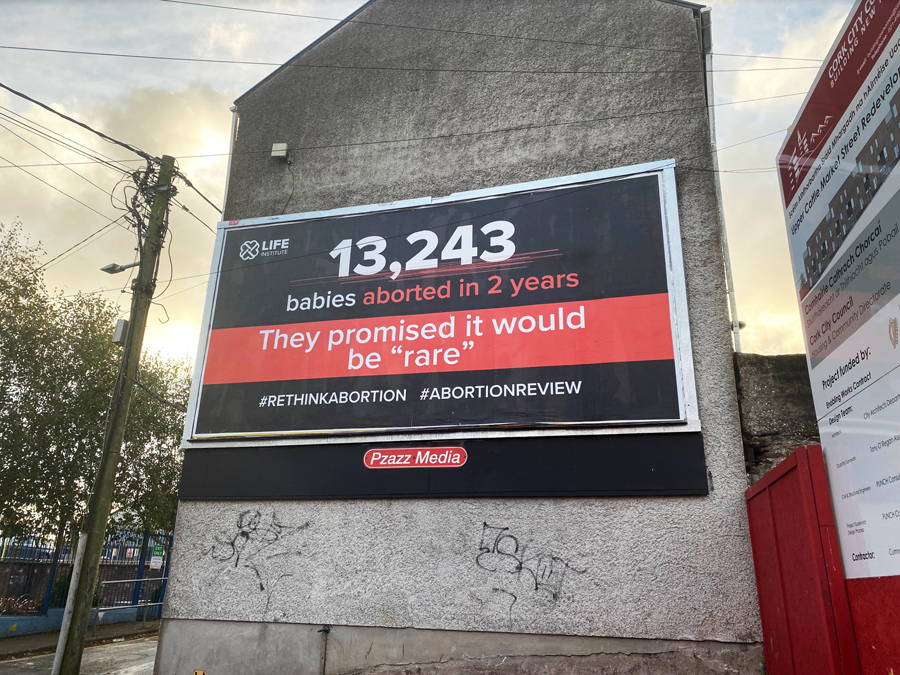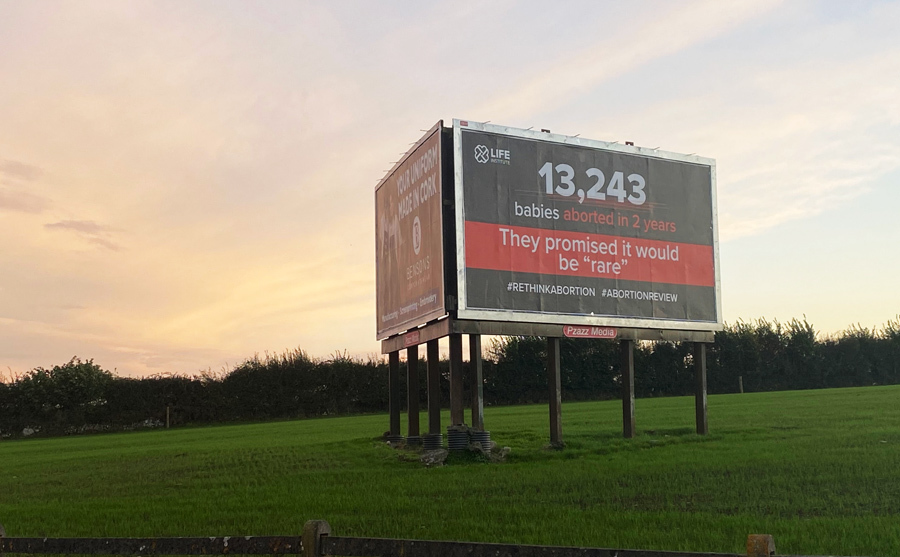 PRESS
https://twitter.com/IrishCathNews/status/1448958992189886466?
Alive Newspaper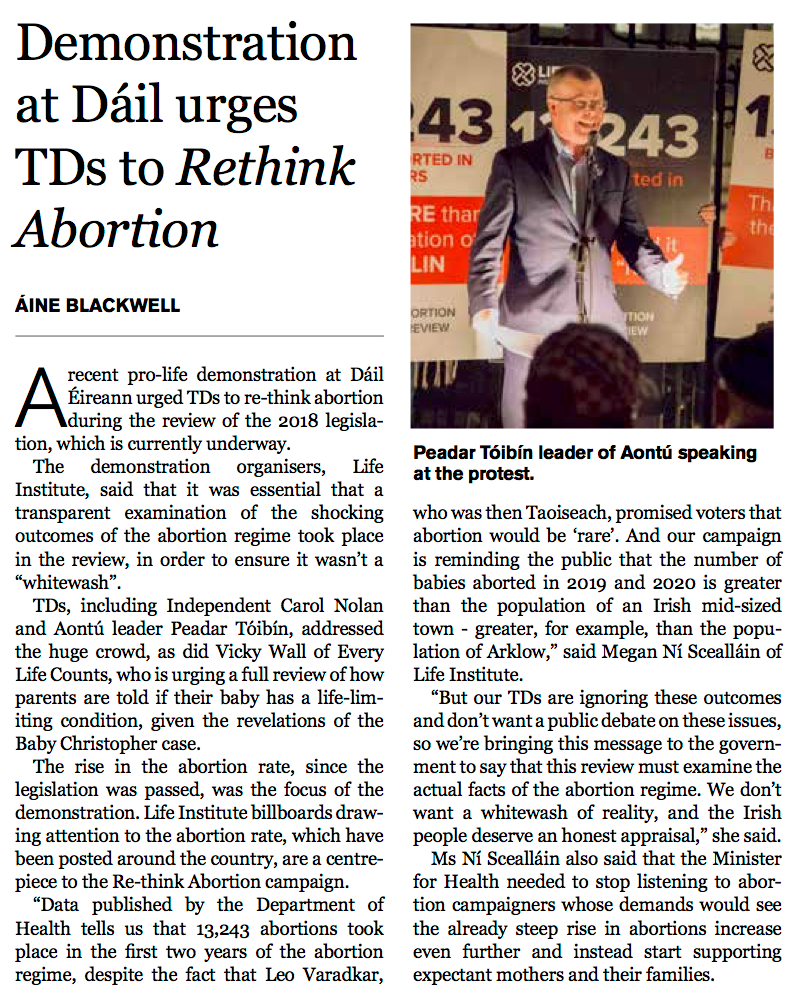 Limerick Post