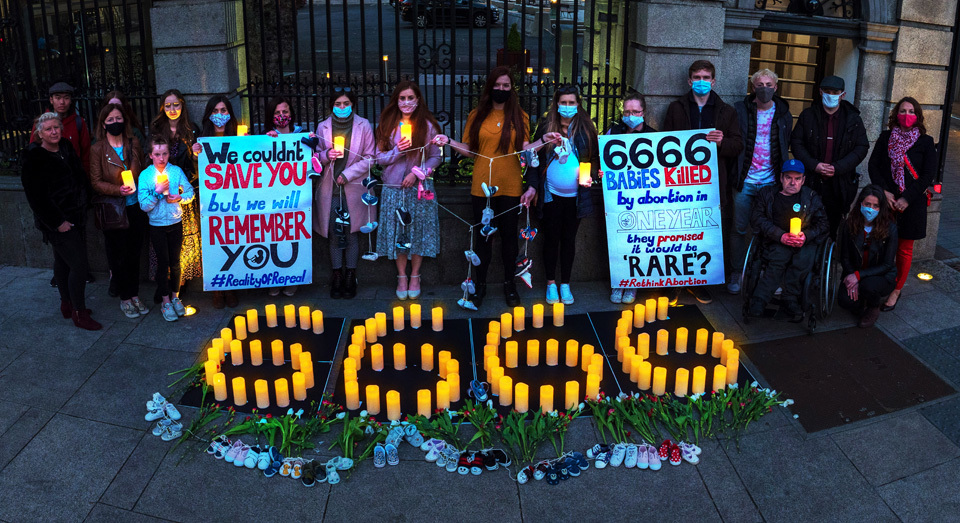 A growing number of people are saying it's time to rethink the abortion regime established after the repeal of the 8th amendment.
Many people voted Yes to repeal with a heavy heart, and only did so because of promises made by the government and abortion campaigners. As one voter told the media: "If I see high stats in a few years of the numbers of people having abortions, I reckon I'll regret voting Yes."
Now its evident those promises about abortion being 'rare' and 'limited' were false. Voters were lied to. The #ReThink Abortion initiative urges the public to consider what we now know about the new abortion regimes.
---
The shocking outcomes of the new abortion regime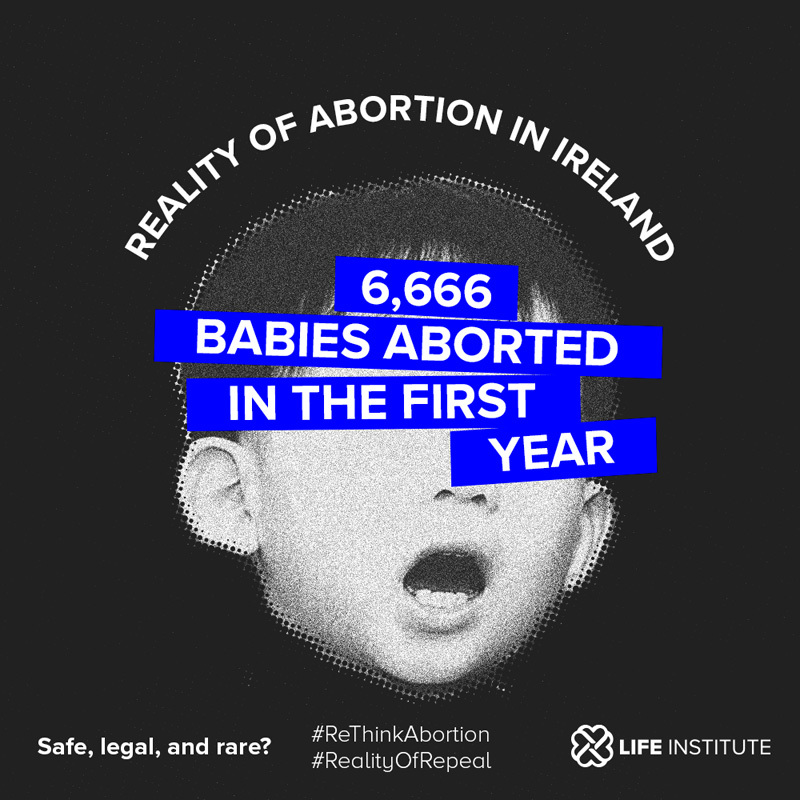 We know the abortion rate rocketed - to a shocking 6,666 abortions in the first year (2019). That was more than double the number of abortions which had been carried out on 2,879 women who travelled to Britain for the procedure in 2018. An unknown number of women, estimated by some at 1,000 or more, also took abortion pills in that year.
We know that late-term abortions are taking place in Ireland despite promises they would never happen. The recent, shocking revelations from a UCC study published in a peer-reviewed journal has confirmed that the method being used is feticide – where the baby is given a lethal injection of potassium chloride into the heart. One doctor who performed it said it was like "stabbing the baby in the heart". One was sick in the hospital corridor afterwards. We also know that another study that senior Irish doctors are being trained internationally to carry out late-term dismemberment abortions, known as 'Dilation and Evacuation'.
We know women are being told by the HSE to flush the body of their unborn baby "down the toilet" after a medical abortion.
We know parents say they felt pushed towards abortion when doctors at the National Maternity Hospital insisted their baby had a 'fatal abnomality'. After the abortion, further tests showed the baby was perfectly healthy.
These are shocking, horrific outcomes, which we were promised would NEVER happen. It's time to RETHINK ABORTION.
See more HERE about how to make your voice heard