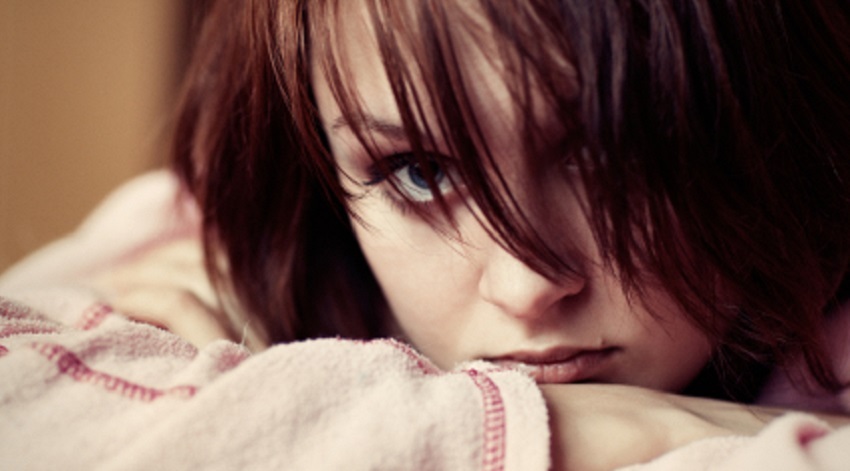 Women hurt by abortion
Pro-abortion researchers will go to extraordinary lengths in their efforts to conceal the psychological harm caused by abortion. But more and more evidence and research is coming forward that indicates that abortion is a serious and traumatic event in a woman's life that has long time psychological consequences.
Does abortion hurt women? The following testimonies tell us that they do.
After abortion: women tell us
Meg Perez
Meg Perez says she named her aborted daughter Gabriella and that she has unbearable pain from the grief following the abortion.
---
Sarah Winter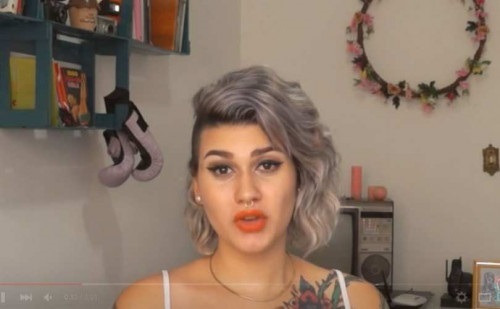 Sara Winter talks about her abortion and how having a second baby gave her a new perspective on the right to life.
---
Hillary Kieft's Teenage Daughter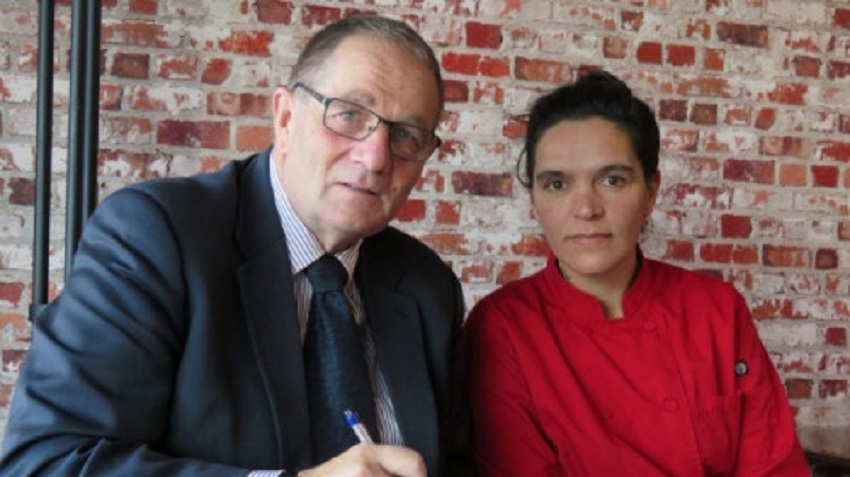 Hillary Kieft of New Zealand presented a petition calling for an amendment to the abortion law there in May 2015. Kieft and her husband Peter found out that their daughter, then 15, had had an abortion organised by her school, when she attempted suicide a year later in 2010.
---
Ellen Burstyn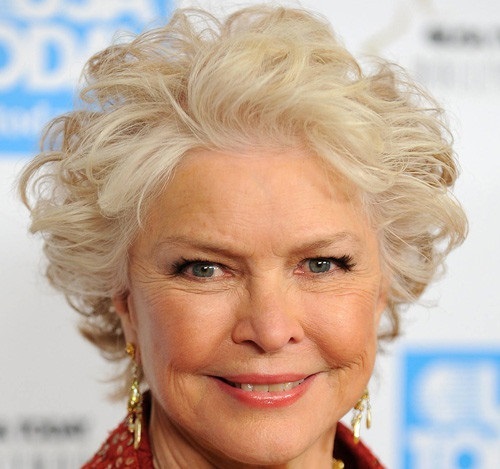 Ellen Burstyn is most famous for her Oscar-winning role in "Alice Doesn't Live Here Anymore" and "The Exorcist." However, the 81-year old actress is making new headlines for saying that while she supports abortion's legality, "I don't recommend [it] to anybody."
---
Toni Braxton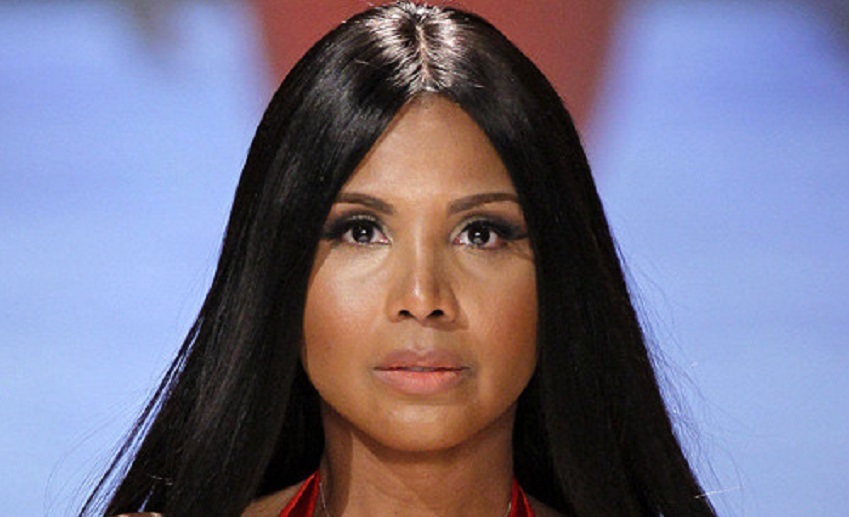 The 46-year-old Grammy winner wrote about an abortion she had in 2001 and how she once believed God had later punished her for it. "My initial rage was quickly followed by another strong emotion: guilt," she wrote.
---
Julia Holcomb
As a young woman, Julia Holcolmb underwent a horrific late-term saline abortion while engaged to rockstar Steven Tyler of the band Aerosmith.
---
Jiah Kahn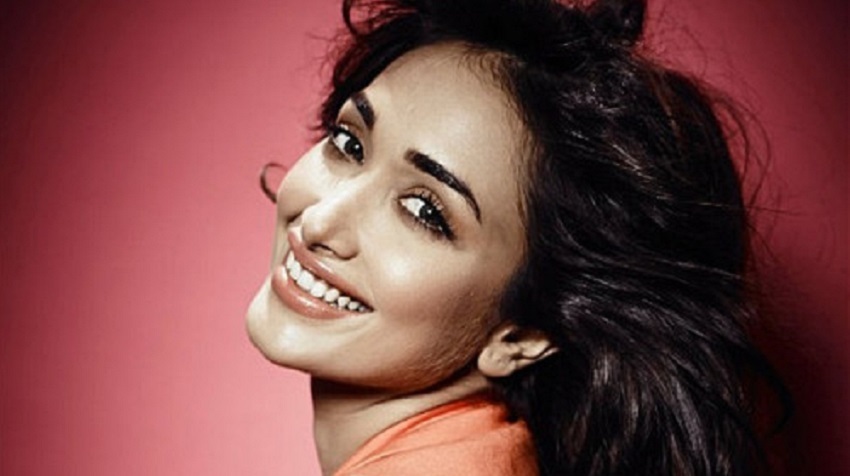 In an apparent suicide note, the British-Indian Bollywood actress Jiah Kahn wrote of partner abuse. The distressing letter went on to say that she felt forced to have an abortion in the months before her death and that she lived in fear of Pancholi. Her family are disputing her alleged suicide.
---
Hannah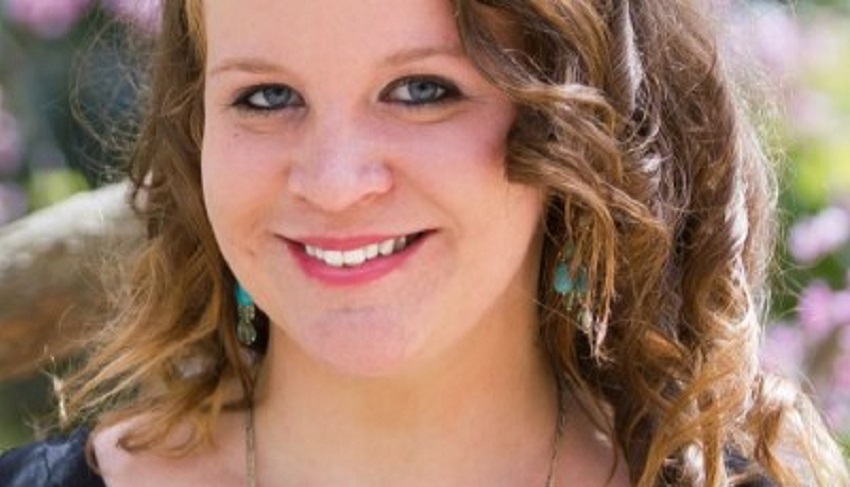 "You should be here. You should be close to 4 1/2 years old...playing, laughing, learning, growing...a part of my every day, my life, my family, my all. Instead, I must carry the weight of your absence for the rest of my days on earth. I carry the grief over losing you and knowing you should be here, bringing joy and beauty to this world, had it not been for a decision I made. Regret barely conveys the depth of my profound emotion. At times over the past five years, the deep grief and sorrow has threatened to consume me."
---
Josie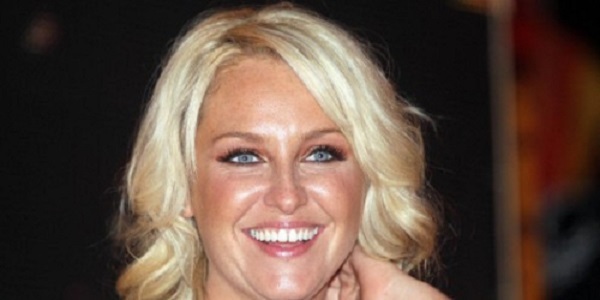 A former winner on Britain's version of the reality show Big Brother has opened up about her abortion experience six years ago, revealing how she was shattered after her boyfriend pressured her to abort her baby at 3 months gestation. She warned others to "not have an abortion for any man." Josie now 26 admitted,
I've regretted my abortion ever since. I wept for hours. I knew straight away that it was a mistake
she recalled.
---

Ariana
In the 30-second adverts, Ariana talks about how the abortion has affected her. She says that after the abortion she suffered depression and attempted suicide. Ariana admits to substance abuse saying she turned to "drugs to numb the pain – it doesn't work." Ariana also describes being influenced in her decision to have an abortion by the health nurse, and the life-changing consequence that means she will never be able to have any more children.
Ariana's mum, Hilary, explained her deep sense of loss saying "our grandchild had been taken away from us, but also our daughter had been taken away from us in a sense… we can't get that back." She also remembers the day she found Ariana hanging in the shed during her attempted suicide.
---
No Name
My spoken word piece about my experience with abortion.
---
Charlotte: I gave up my baby for my husband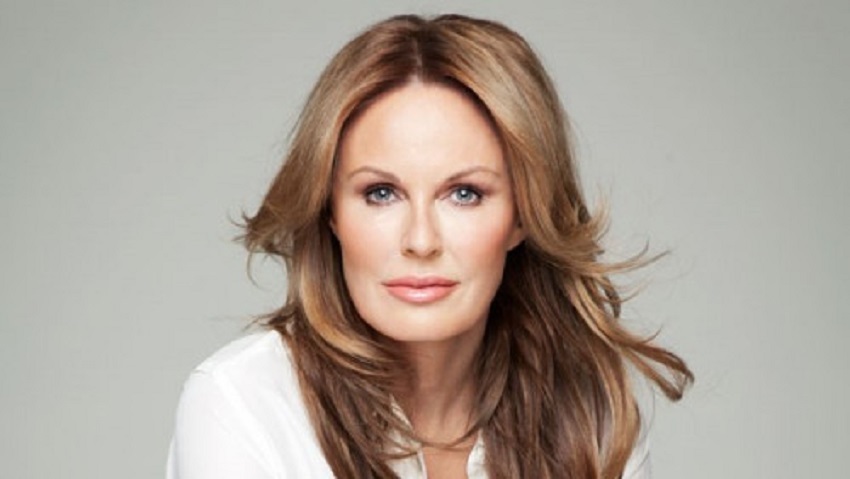 Charlotte Dawson's harrowing account of a coerced abortion at the hands of her husband as it would clash with the Olympics. "Everything Scott had done was leading up to this moment and nothing could stand in his way, so it was decided that we would terminate the child and try again later. Who needed a developing fetus when a gold medal was on offer, eh?"
On the day of the termination, Charlotte says she was in "total turmoil". Her husband accompanied her to the clinic, but "couldn't cope with the atmosphere" so left her alone. After the procedure, Charlotte went home and tried to behave as though nothing had happened, but says something had changed forever.
Sadly, Charlotte was found dead on 21 February 2014 at the age of 47. Rest In Peace.
---
Evelyn, Amanda and Andrea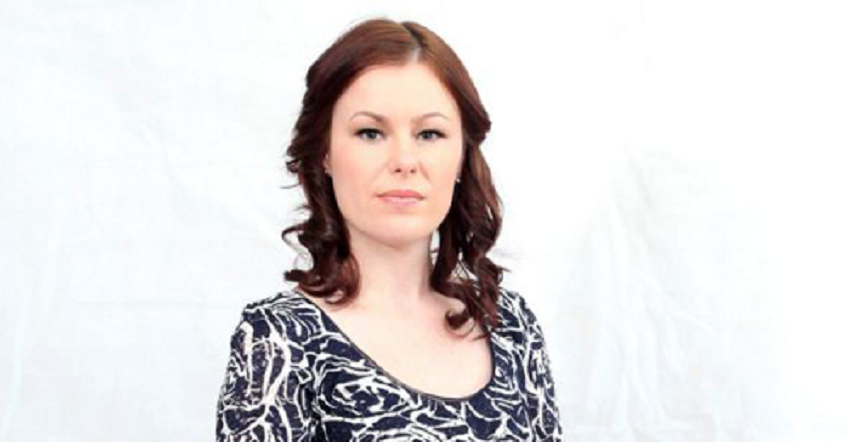 3 women describe in the Daily Mail how abortion has robbed them of their only chance motherhood
---
Marina Young
Before we got married I found out that I was pregnant. Peter was the father and we were both very young; I was only 20. My emotions were very up and down, I was scared and confused. Would Peter leave me? Would I be bringing up another child without a father? I knew what it was like to not know your father, as I myself had grown up in a so-called blended family.
We didn't tell very many people about the pregnancy, but many of those who did know, said that we would never get ahead in life if we kept the baby, and that we should get rid of it. There was much pressure -- and no discussion of any other options.
---
Sharon Osbourne
"Everybody has something in the closet, and I reckon the best policy is always to be honest, then it can't come back to haunt you," she says. And she holds her hands up to her own "big mistakes". The biggest brings her to tears.
I had an abortion at 17 and it was the worst thing I ever did. It was the first time I'd had sex, and that was rotten. I'd always thought it was going to be all violins, and it was just awful.
"I was two months gone when I realised. I went to my mum and she said, without pausing for breath: 'You have to get rid of it.' "She told me where the clinic was, then virtually pushed me off. She was so angry. She said I'd got myself in this mess, now she had to get me out.
"But she didn't come. I went alone. I was terrified. It was full of other young girls, and we were all terrified and looking at each other and nobody was saying a bloody word. I howled my way through it, and it was horrible.
I would never recommend it to anyone because it comes back to haunt you. When I tried to have children, I lost three - I think it was because something had happened to my cervix during the abortion. After three miscarriages, they had to put a stitch in it. In life, whatever it is, you pay somewhere down the line. You have to be accountable.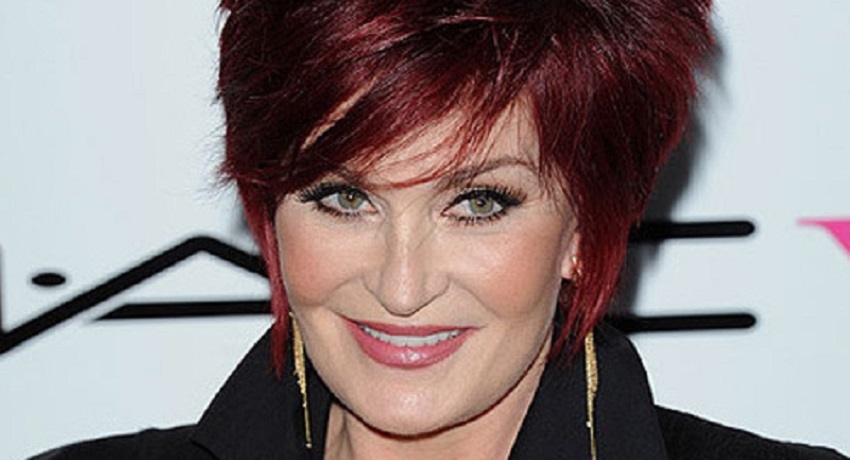 ---
Albany Rose
Albany Rose had an abortion when she was sixteen. Here she recounts going to Planned Parenthood to get the documents of her abortion.
---
Chili (TLC)
Rozonda Ocelean Thomas best known by her stage name Chilli, is an American R&B singer and actress who rose to fame as one third of the successful R&B girl group TLC. She gave an interview to Dallas Austin of Hip Hop news where she discusses her sorrow over her aborted child.
---
Jennifer
Former "Cover Girl" model and actress, Jennifer O'Neill, can testify to the pain of abortion. She says, "I had the abortion and paid for it all my life."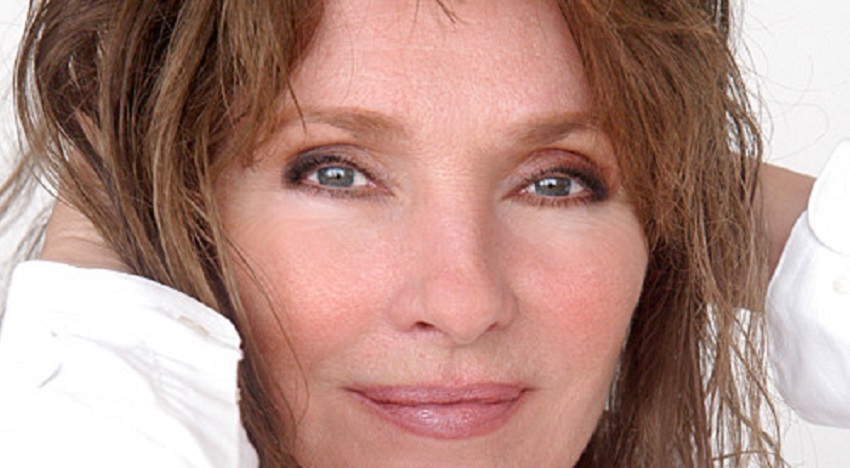 ---
Jamie McKay
The star of an MTV reality show that chronicled her first pregnancy has expressed her regret that she aborted her second child.
Fans initially thought Jamie McKay, who appeared on MTV's 16-And-Pregnant in 2011, had miscarried when she posted a picture of her unborn baby's sonogram with the words, "Rest in peace little angel. September 17, 2012."
McKay responded:
Thank you all for the love and support but I want you to know I did not miscarry. I chose abortion. I chose it out of fear. I feel like I made a mistake and I can't take it back, I have had this in my heart and it has been very hard on me. I was afraid to be judged by my family, my mother, even my dad. So I did it before they could find out. I should have looked into my options more but I didn't.
She appeared burdened just before posting the picture, when she wrote, "When you have something heavy on your heart and you carry it around everywhere you go. ?#cantchangethepast."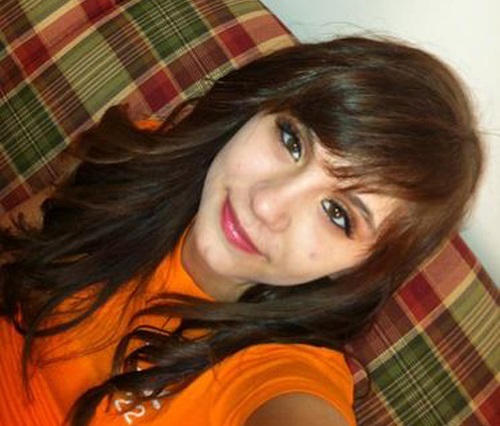 ---
Preview of the Documentary "Life After Abortion"
---
Anon from Kerry
"I COULDN'T get out of bed, wasn't washing, skipped work, things like that. I really just didn't care. It felt like lies on top of lies."
These are the words of a 24-year-old Tralee woman who travelled to Liverpool in March 2010 for an abortion.
The woman, who wished to remain anonymous because her family do not know about her abortion, spoke to The Kerryman about her experience and the difficulties she faced after deciding to terminate her pregnancy.
Read more of her heartbreaking story in the Kerryman...
---
Elisia Jimenez
Waking up one school morning on May 2, 1996 was no different than any other school day, or at least for my parents it was no different. Like any other day, I enjoyed a small breakfast, showered, got ready, and walked out the door to walk myself to school. I knew days, maybe even weeks before, today was the "day". This day would be the day that I had long prepared myself -both mentally and physically. It was the day that my high school sweet-heart and I secretly saved money for. And unlike any other day, it was the day all planned out.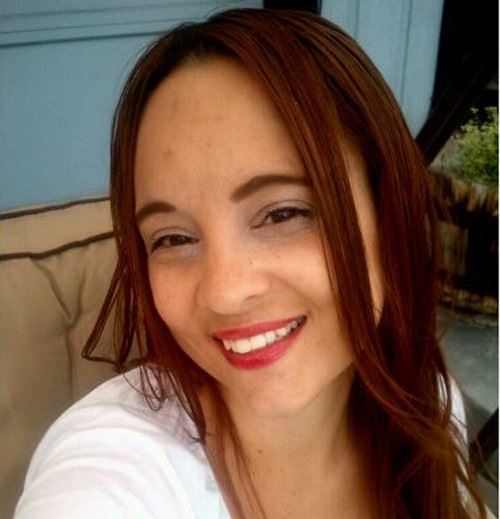 As planned, I would make an appearance in school where I would meet with my school counselor for details of this appointment and arrangements for a driver upon completion were made. It was agreed that my attendance would be "taken care of" and a driver would be provided. Soon after this meeting, I would immediately meet my sweet-heart outside to drive him to work and take his car from there. After dropping him off, I drove myself to the nearest abortion clinic. I was suddenly alone. I was lost. I was confused. I had no one to save me. I had no one to save my unborn child. In pulling up to the abortion clinic, there were several protestors holding up their pro-life signs and shouting out against abortion. It was at this very moment, I suddenly became afraid. Things became very real. I glanced at the building that was gated at the entrance with the one and only window on the door. I sat in the car, took one deep breath, and quickly ran out of the car heading towards the building. The voices became louder and louder the closer I got. It was very difficult to make my way towards the door. Yet very quickly, I remember a very tall and husky man opening the door from the inside, reached his hand towards mine, and managed to pull me in away from the crowd. Things became extremely quiet. I checked myself in under a fake name and paid in full $500.00. No questions asked.
What was only a few minutes, seemed to be a lifetime! My name was then called. I was taken to the back where I was explained the process of this abortion. I was told I would be given a pill to relax me. Once relaxed, the abortion would occur with the use of a vacuum type machine. Once completed, I would be monitored for a few minutes and released to my designated driver. As I sat there listening to the nurse, another nurse walked towards me and handed me the pill with a small cup of water. I was told to take the pill and directed to a room. This room was the room where life was taken very quickly. It was dark and very cold. I laid there only to wake up to a whisper, "it is done, things went well." It was ironic to hear considering there is absolutely nothing well about the execution I agreed to. I sat there quietly in the recovery room with other females who were either preparing to or recovering from their unborn child's execution.
My driver arrived and carried me out to the car as I was weak and still unable to function as a result of being sedated. For me, the harder part of this day was to come as I knew I would return home and forced to pretend nothing occurred. I knew I could not give any indication that I had missed school or even worse, had an abortion. My parents were not even aware that I was pregnant and I certainly was not prepared to clue them in on that or what I just did. I was uncomfortable but forced to walk normal and eat as usual so my parents wouldn't ask or be suspicious. All I desperately wanted to do was lay in bed. I walked to the park where I could be alone and lay down. So many thoughts crossed my mind. This was the day never to be forgotten.
A few months later, I again became pregnant. This time, I knew I could not go through with another abortion. So my high-school sweet heart and I agreed we would keep this child. Nine months later on May 2, 1997, I gave birth to a precious little girl exactly one year later from my abortion. This date was a date never to be forgotten and I believed I would be reminded every day of my life of the decision to abort.
My life raising my daughter continued…alone. My abortion was kept secret and I lived with a heart full of guilt, un-forgiveness, and bondage as a result of my abortion. I took an innocent life whichever way you look at it. Life begins at conception and I ended the life created by God. I could not come to accept my decision to abort. But I could accept that this date would play a role in my life for years to come.
Fourteen years later, I came across the biblical scripture Jeremiah 1:5 "Before I formed you in the womb I knew you, and before you were born I consecrated you; I appointed you a prophet to the nations." I wanted to seek Christ. I craved for His love and forgiveness. But I did not know how to forgive myself, so how could I ask Him to forgive me? Over time, I grew a relationship with Christ and it was so intense! I knew in my heart that what I did was wrong. But I also knew that even greater than this, His love for me. He wanted to break my bondage. He wanted to forgive me from all the sins I committed. He wanted to release my heart from the hidden pain I carried with me and what He did was even greater….He set me free!!
---
Mae
"I was told that I would be out for 8 minutes and I would feel only a little discomfort afterwards (they lied, it ruined 10 years of my life). Surgery - (that's what they call it). They put us on gurneys and put us through like cattle on a conveyer belt. So sad. They never explained anything about the procedure or let me see the baby. They gave me no alternatives and never mentioned how killing my baby would affect me emotionally."
---
Margaret
"Panic in my heart. Knowing it was too late. What have I done? What kind of person could do this? I want it all to do over, Please God. Obsessed with how old my child would be - what he looked like, if he forgave me. Hatred for myself, for being weak. Anger at boyfriend for not being a white knight and saying "it's all going to be o.k., I love you, I will love this baby, together we'll make it work.
Now, I cried hysterically most times and my arms would ache so terribly from agonising to hold that child that I'd hug a teddy bear just to have something there. An abortion can take your baby from your body but never from your heart."
---
Lisa
"It helped me to seek the face of Jesus through His word and He has turned my sorrow into joy. Please understand that by aborting your unborn child that does not make the baby go away. Your baby will be in your heart until you die. After abortion - the guilt and shame and loneliness is horrible. Once you abort, you cannot go back and change it."
---
Stephanie
"I can share that as a result of that abortion it has been difficult for me to get pregnant or carry a baby to term. Now at the age of 39 my husband and I are still in hopes that one day we will bear children. I remember coming out of the anesthesia and being in tremendous pain, lots of severe cramping. I moaned and groaned because of the discomfort and the nurse kept coming by and telling me to shut-up the noise.
The pain was so intense that I began vomiting. I was deceived because I was not told the truth about what an abortion means to the life of an unborn baby. I was not told that there were other options. I was not told that at 10 weeks (which is when I had my abortion) my child was already fully formed. I was made to believe that I was doing something that was as natural as going to the dentist for teeth cleaning.
But there will come a time when you will regret not knowing the joy of raising your child. There is always a reminder of what kind of person your child would have been."
---
Michaelene
"Abortion appeared to be the only answer. At the clinic I was told the procedure would be quick and safe, allowing me to continue my activities the next day. I turned to the nurse and told her I didn't think I could go through with it. She held my hand, telling me it would be over in a few minutes. Before I could reply, the suction machine was turned on, causing tremendous pain. I was frightened, it hurt so much. I wanted to scream.
I wanted it to stop. I suddenly knew there was a baby inside. They were killing my baby! Limping to the recovery room I felt nauseated, weak and defeated. I couldn't stop crying, and neither could the other women there. My life was irreversibly changed at that moment. I cried for days and weeks - eventually years. I felt so dirty, so guilty, so unworthy to live. I could have died from the operation and that my future ability to carry a baby full term had been lessened.
I would end up sobbing in a corner, fearful I was going crazy. It culminated one evening when I tried to cut my wrists with a broken plate. This desperate act scared me into getting help. Through counseling I let go of my anger and accepted the forgiveness that Jesus offers. Months later I forgave myself and began to mourn the loss of my child."
---
Stacey (New Zealand)
My Name is Stacey. I am 37 years old. In June, 2003, I had an abortion due to the doctor's advice, because of a medical condition. I am now absolutely devastated, as, after a lot of research on the internet, [I learned] my condition could have been closely monitored. And to top it off, they tied my tubes while I was in there. I find I'm now suffering a lot of guilt, and cry a lot. I just want my baby back, and I don't know how to stop feeling like I'm in a hole, and can't get out.
---
Vicki Cooper (England)
I can't speak for everyone else's experiences of abortion clinics but I can honestly say mine was fairly horrendous.
There were about 20 of us, all herded into this one room where we had to sit and just wait. It was totally white and it reminded me of the inside of a mental hospital. We had to sit and read ancient copies of women's magazines until we were called for various things like questions about our health and having cervix softening pessaries put inside us.
And the smell, Oh my God, I will never forget it. My sense of smell had heightened anyway, I'd found, during my pregnancy (I was 13 1/2 weeks gone at the time) which made the whole thing worse. It was all chemically and really nauseating.
At no point did anyone ask me 'are you OK with this? are you sure you want to go ahead with it?' Some of the nurses were verging on the hostile. One of them even told me how she had ovarian failure as if to say 'I can't have kids and look at you killing yours.'
It was just like a production line, passed on from person to person, finally wheeled into the operating theatre where I was knocked out. I wasn't treated as an individual at a highly emotional time in her life, but as just another nuisance girl in trouble. The whole experience has coloured how I feel about my abortion. I still feel as though I did something awful and wrong because that was the way I was treated.
Afterwards, there were 3 stages of recovery before I was allowed to go home. First, I was sat in my cubicle on the trolley I had gone in on and was given some water (I'd had a general so I hadn't been allowed to eat or drink from several hours before the op) and then I was allowed to come and sit with the other girls and drink some orange squash and eat a couple of biscuits.
This is when I got talking to a few of them. In some perverse way I was glad to be around girls who were going through the same thing. We were even laughing about things like how our boobs had grown during our pregnancy. I think we were still a little bit in shock. I remember feeling relieved, but it hadn't really all sunk in yet. Then the lines we'd had put into the backs of our hands were taken out as we were ready to progress to the next stage at various times. The next room was much smaller, we a TV and a a toilet next door. I had to go and see how much I was bleeding and whether or not I could pee OK.
After that I was allowed to go. An orderly carried my bag for me as I went out to meet my boyfriend. This was the only point when anyone treated me with any great kindness. She told me to take care and that my boyfriend was to do everything for me for the next 24 hours. And I left, no counselling, nothing.
---
Jewel Green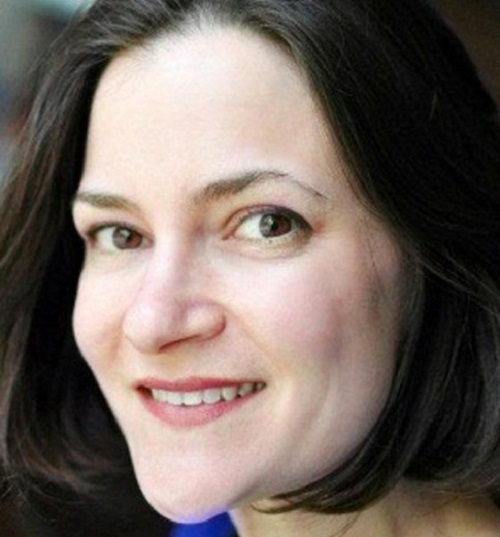 Pennsylvania native and mother of three Jewels Green has made the courageous decision to finally speak up for life. In her first public pro-life testimony, she told Live Action about suffering the pain of abortion as a teenager and later spending several years working in an abortion clinic.
---
"I want to know you"
Links