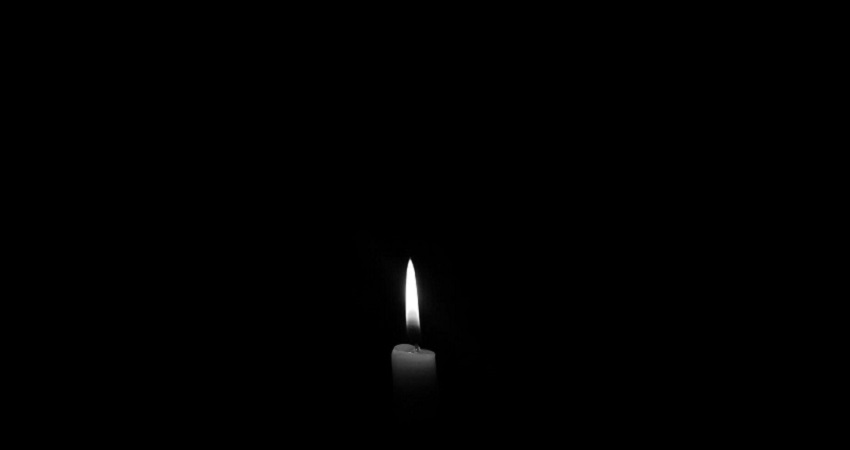 Women die from safe, legal abortion
Abortion is not the "safe" procedure it is touted as being. Complications are common, and under-reported. Many women have died from uterine perforations, lacerations, blood loss, infections, blood clots, and other complications. We have hundreds of documented cases of women who have died from so-called "safe, legal abortion."
Here we give you a sample of these deaths below
38-year-old Thai woman dies after abortion in India where she was working
A woman from Thailand, who used to work in a spa, died in early January 2017. The incident came into light when her sister and a friend were caught at Raipur airport, trying to stealthily move her dead body.
The woman identified as Ratna Punram (38), came to India with her sister Pobina and another friend on a tourist visa. The 3 of them were employed in a local spa and were living in a rented house in Shanti Nagar.
On Thursday, she was rushed to hospital by her sister as she was suffering from chronic stomach ache and vomiting. Later, she was confirmed of being 2 months pregnant by doctors. After consulting her sister and parents, Ratna decided to undergo abortion.
During the abortion, her health deteriorated and was referred to a hospital in Raipur. However, she died on the way.
---
19-year-old Gabriella Cipolletta dies in Naples following an abortion
In January 2016, it was reported by the Italian media, that a 19-year-old woman, Gabriella Cipolletta, died in Italy following an abortion she did not request, but was "advised" to undergo by doctors in case her baby had a disability. "She discovered she was pregnant after being treated for a fungal skin infection and was reportedly ready to go through with the pregnancy, but was advised by a doctor to have the abortion, performed in the 11th week, due to the potential harm the treatment for the infection might have had on the fetus".
---
Irish woman left fighting for her life after botched abortion in a Marie Stopes listed clinic
Dr Phanuel Dartey has been officially disqualified from practice by Britain's General Medical council over his treatment of patients at the Marie Stopes International Clinic in the London borough of Ealing.
One of the five cases involved an unidentified Irishwoman whose uterus was perforated. The patient was also left with parts of her fetus inside her during the 2006 procedure. The woman had to be rushed to hospital on her return to Ireland and was in a critical condition for two months before eventually recovering.
Read more on the story here
---
Irish resident dies from abortion in a taxi
A 32-year-old foreign national living in Ireland attended a Marie Stopes Clinic in London in early 2012. However, she died in a taxi hours after the procedure. The London Metropolitan Police are investigating the case of the woman who travelled from Dublin to London for an abortion.
According to her husband, after the termination, she had been kept on at the clinic for observation. She later took a taxi to her cousin's house outside London, but suffered major internal bleeding while in the cab. The woman was then taken to Wrexham Park hospital in Slough, but pronounced dead on arrival. The case is still being investigated by UK authorities.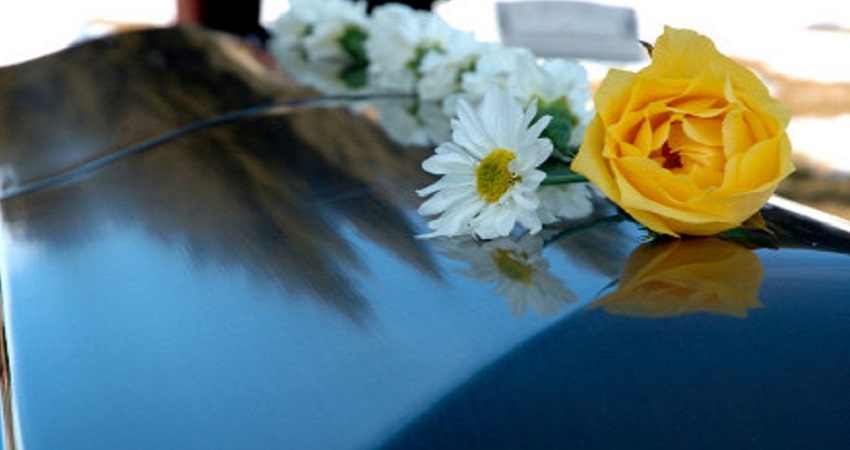 ---
Jane
A woman from Ireland died in Ireland in 1991 as a result of an abortion carried out in England. This death was reported in the Central Statistics Office in its Annual Publication. The woman died in the third quarter of the year sometime during the months from July to September. The official cause of death was listed as number 608. Investigation by the Irish Democrat newspaper revealed this number to indicate that the cause of death was failed attempted induced abortion.
The Department of Health and the Central Statistics Office refused to give any further details on the case.
In 1991 abortion was listed in official British statistics as the cause of death for 6 women in England.
---

Barbara
An Irish woman died of massive liver failure shortly after she had an abortion in a London Clinic. Barbara, from Co. Kerry died of liver necrosis after the abortion was carried out in the Rosslyn Clinic, Kew Gardens, in West London. The woman was 26 years old. She died on the 9th of June 1991. Her body was brought home to be buried in Ireland.
An inquest into the case was held in Southwark Coroners Court. The Coroner was unable to specify the precise cause of death. The woman's boyfriend, Mr. Paul Halliday, said she was discharged from the clinic on May 30th and immediately afterwards complained of severe pain in her stomach and back areas. When Mr. Halliday went to visit her the next morning after her discharge she was barely conscious.
A doctor arranged for her immediate transfer to West Middlesex Hospital and she was later transferred to Kings College Hospital where she died on the 9th June. She had apparently been vomiting throughout her ordeal.
Abortion clinics in England do not generally treat patients outside of office hours which are between 9am and 5pm.
---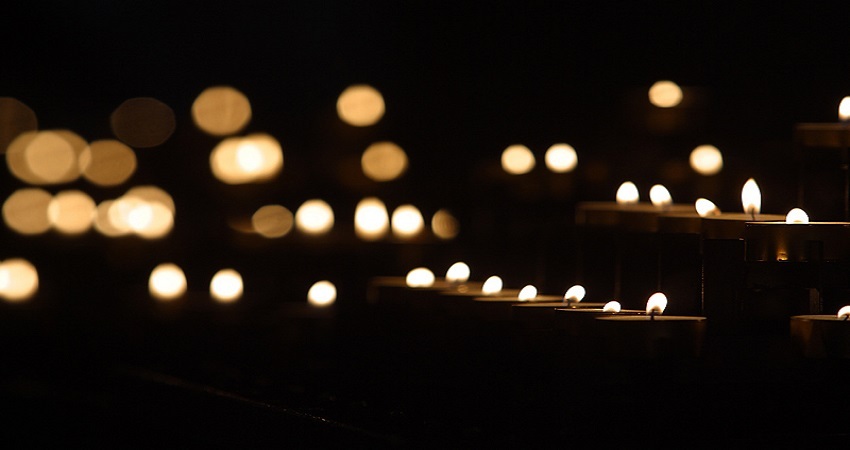 Anon
In early 2010 an Egyptian woman died from a legal abortion that, ironically, was designed to save her life. The woman had the abortion on Saturday, 2nd January, because of complications due to an abnormal pregnancy which saw the unborn child attached to her cervix.
The woman's husband Abdul Aal, said his wife was admitted to the hospital on Wednesday night because of vaginal bleeding.
Doctors eventually determined that the unborn child, who was 18 weeks into gestation, had attached to his wife's cervix and posed a risk of immediate death. However, after they performed the abortion, physicians realized they were unable to stop the bleeding.
According to Arab News, the failed abortion resulted in the hospital having to subject the woman to two more surgical procedures, including a hysterectomy.
Doctors then assured Aal that his wife's bleeding had stopped but, when he went to her hospital room to visit her, he found her dead in her hospital bed.
"She was soaked in blood," he told Arab News. "She was very cold. She was lying there dead for a long time and the doctors concealed this from me."
The Department of Health Affairs announced yesterday that it is investigating the abortion after Aal filed a complaint against the unnamed hospital.
---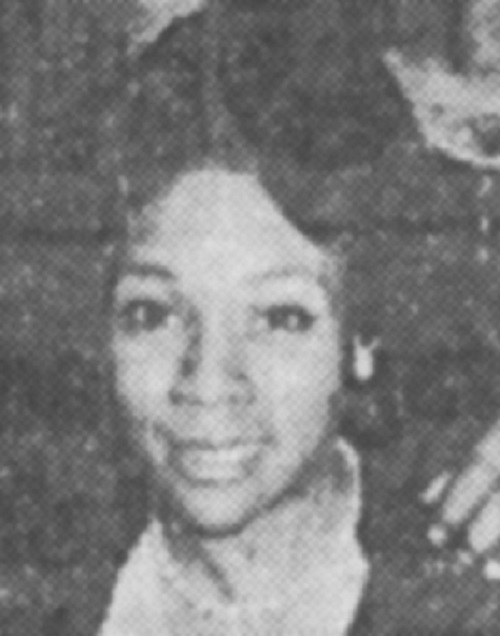 Belinda
On January 24, 1987, 37-year-old Belinda Byrd had an abortion performed by Stephen Pine at Inglewood Women's Hospital in Los Angeles, California. Belinda was left unattended for three hours after the abortion, and was found unresponsive. Staff at Inglewood delayed an additional two hours before transferring her to a hospital with appropriate emergency services.
Belinda was one of 74 women who had abortions in Inglewood's single operating room that day, and one of 24 whose abortions were performed in the final two hours of the day. Belinda remained comatose until her death on January 27.
Belinda's mother wrote to a Los Angeles district attorney:
I am the mother of Belinda Byrd, victim of abortionists at [Inglewood]. I am also the grandmother of her three young children who are left behind and motherless. I cry every day when I think how horrible her death was. She was slashed by them and then she bled to death ... and nobody cares. I know that other young black women are now dead after abortion at that address. ... Where is [the abortionist] now? Has he been stopped? Has anything happened to him because of what he did to my Belinda? Has he served jail time for any of these cruel deaths? People tell me nothing has happened, that nothing ever happens to white abortionists who leave young black women dead. I'm hurting real bad and want some justice for Belinda and all other women who go like sheep to slaughter.
Authorities inspect the Inglewood facility
In the wake of the series of abortion deaths at Inglewood, the authorities inspected the place. Among other things, they caught an abortionist writing post-operative examination notes without even examining the patients. When the state closed Inglewood for numerous violations, the facility simply re-opened as Inglewood Women's Clinic; as a clinic rather than a hospital they were no longer subject to the same intense scrutiny and were able to remain in business.
Other women known to have died after abortions at the Inglewood facility include Kathy Murphy, Cora Lewis, Lynette Wallace and Elizabeth Tsuji.
---
My daughter, Marla, was only 18 years-old when she reluctantly decided to have an abortion at a prestigious women's hospital. Originally, she had planned to put her baby up for adoption, but a medical-social worker at the hospital strongly urged Marla to have an abortion.
The social worker argued that Marla had damaged her baby because of anti-depressant medication she had taken.
Although statistical evidence indicated a 92% chance that the baby was fine, Marla had a sonogram to determine the health of her baby. After having the sonogram, that same social worker continued pressuring Marla to have an abortion. Finally, Marla gave in and decided to have the abortion. On the day of Marla's abortion, fears began to overwhelm me. I was worried for Marla's safety even though this was a leading women's hospital. Surely she was in the safest place possible. But I had no peace. My grandchild was about to die.
At about 1:00 PM that afternoon, a nurse walked Marla to an exam room where they inserted lamineria into her cervix and did the "instillation of urea" to induce the abortion. At 11:00 PM, the abortion had still not been completed. I wanted to stay with Marla, but she insisted that I go home because it was getting so late. I kissed her goodnight, saying "I love you...see you in the morning." That was the last time I saw her alive. At 9:15 the next morning, I received a call from the intensive care unit (ICU).
The nurse said, "Something went wrong. It's very serious!" I raced to the hospital and rushed into the ICU. Twice, a doctor came out to ask me questions about Marla. Each time I asked to see her, but I was turned away. Then the room suddenly became filled with white coats. A doctor sat in front of me and held my hands. "My daughter is dead, isn't she?" I asked. He nodded his head, "Yes."
"No! No! This can't be!" My poor Marla. I couldn't believe this was happening. I lost my breath as I was overcome by terror and helpless disbelief. Like a dagger, the shocking news pierced my heart and my soul and almost sucked the life from my body. Finally, they allowed me to see Marla's body. When I entered the room, I could hardly believe what I saw.
There was my beautiful daughter so horribly disfigured that she was almost unrecognisable. A tube was still protruding from her mouth and I could see that her teeth and gums were covered with blood. Her eyes were half opened and the whites of her eyes were a dark yellow. Her face was swollen and discolored a deep purple. The left side of her face looked like she had suffered a stroke. All I wanted was to hold her. I managed to get an arm around her and kissed her good-bye.
How could this have happened to my Marla? The only way to find out the truth was through a lawsuit. I was determined not to allow Marla's death to become just another statistic. Ultimately, we discovered that Marla died from a botched abortion that caused her body to be invaded by a fast-acting blood infection called septicemia. It killed her within 24 hours.
We also learned that the hospital social worker never saw Marla's sonogram or discussed the results with her. Marla never saw the words on the sonogram report concerning her baby's condition which would have changed everything. They read: "No abnormalities detected." Had Marla been told this, she never would have had the abortion. I still look at Marla's senior portrait from high school and wonder, "Why?"
I look into her beautiful eyes and it just breaks my heart. It seems like only yesterday she was here smiling and laughing and full of life. Marla had such a kind and tender heart that she wanted to share with the world -- but that will be no more. Marla's life came to a screeching halt. It was so unexpected. We never, ever saw this coming. All of a sudden, she was gone, and she was only 18.
I've often wondered why "pro-choice" women's groups like the National Organization of Women (N.O.W.) and the A.C.L.U. have never expressed any sympathy or concern over Marla's death.Why aren't they demanding justice for this young dead "sister?" Why aren't they concerned that Marla was lied to about the condition of her baby and the fact that she was denied a true choice because she wasn't shown the sonogram results?
Why aren't they concerned that proper treatment was delayed an hour because Marla was misdiagnosed by a "resident" who was only two months out of medical school? Why are they so quiet? I believe it's because "pro-choice" groups like N.O.W., Planned Parenthood and the A.C.L.U. promote AND push for so-called "abortion rights" and it would hurt their cause if many women heard about Marla's tragic death.
They don't want women to read or hear about the many abortion injuries and deaths that victimise women across America each year. Bad publicity hurts their cause AND their friends in the abortion industry. That's why they prefer that Marla and her baby remain hidden statistics. Please help me make sure that my daughter and my grandchild are not forgotten.
Please help me make sure that Marla's story is told far and wide. Women need to be warned so that others won't die. With your help, we can save mothers and their babies You can make a difference. Abortion is a bad choice. Please help me spread the word. Thank you!
Sincerely, Deborah Cardamone (Marla's mother)
---
Michelle
Michelle Madden, 18, was a college freshman when she became pregnant. Michelle decided to have an abortion after a doctor told her that the drugs she was taking for epilepsy would cause her baby to be deformed. O.B. Evans performed the abortion at the Family Planning Medical Center of Mobile, Ala., USA. Three days after the abortion, Michelle collapsed and had to be taken to the hospital.
At the hospital, doctors found a leg bone, two pieces of the baby's skull and some of the placenta inside Michelle's uterus. Michelle died of a blood infection resulting from the abortion three days after admission to the hospital. Michelle's parents sued Evans for malpractice. A jury awarded the Maddens $10 million for the loss of their daughter.
The Mobile Press Register, 6/6/91 & 19/6/91

Stacy
23-year-old Stacy Ruckman died of an anaesthetic overdose given her by Missouri abortion provider Scott Barrett before he performed her abortion on February 20th 1988. State public health officials charged Barrett with gross negligence over Stacy's death. They said Barrett gave Stacy such a large dose of a local anaesthetic while prepping her for an abortion in his Springfield facility that she stopped breathing, went into cardiac arrest, and died.
Stacy wasn't the only woman on whom State Board of Registration for the Healing Arts official charged Barrett of performing negligent abortions. They said the St. Louis based Barrett perforated a woman's uterus in 1988, causing her to bleed severely. They said he failed to have her taken to a facility equipped to help her. Officials also accused Barrett of performing an incomplete abortion on a woman in 1989, she developed an infection as a result.
Barrett complained state officials were out to "eliminate" abortion providers like him. His lawyer filed a blanket denial
of the State's charges against him.
Meanwhile, Stacy's parents sued Barrett over her death. They had an autopsy performed on Stacy; the autopsy report on Stacy showed the pathologist determined she died from an overdose (toxic level) of lidocaine anaesthetic. He said the overdose most likely caused Stacy to suffer a seizure, then cardiac arrest.
He said paramedics called to the facility discovered Stacy wasn't breathing and had no pulse; he said they had to suction "copious amounts of blood" from Stacy's airways, then took her to a hospital. Six hours after Barrett finished the abortion, the pathologist said, she was prounced dead.
The pathologist also noted Stacy's brain and lungs suffered edema (excess fluid presence).
He also found a "curettage defect" in Stacy's uterus, as well as clotted and unclotted blood in the uterus and cervix, and a small amount of deciduas (pregnancy tissue). In January 1991, a jury awarded Stacy's parents $25.3 million for her wrongful death.
Greene County Circuit Court Case No. CV188-675CC2) include the complaint, the autopsy report, and the docket sheets (which indicate the case's progress). Chicago Daily Law Bulletin : jury award, 29 January 1991
---
Angelica
Angelica Duarte, a 21-year-old mother of two, bled to death on 30th October 1991, hours after undergoing an abortion at the hands of Larry Thompson at The Woman's Place in North Las Vegas. Angelica, a native of Juarez, underwent the abortion in the afternoon. Thompson perforated her uterus during the abortion, and she started bleeding internally, but one at the facility gave her any more treatment than "observing" her for a couple of hours.
Someone at the facility called paramedics at about 7.30 that evening; they rushed her to a nearby hospital. She died at the hospital at 8pm; a spokesman for the hospital said she had lost 90% of her blood.
Friends and relatives of Angelica went to Thompson's house on All Saint's Day to get answers from him, but they said they got nothing. The local district attorney decided not to prosecute Thompson for criminal negligence.
Sources for this summary are articles in the Las Vegas Review Journal on 1 November 1991 and 2 November 1991, an article in the Las Vegas Sun on 3 November 1991, and an article in the San Francisco Examiner on 4 November 1991
---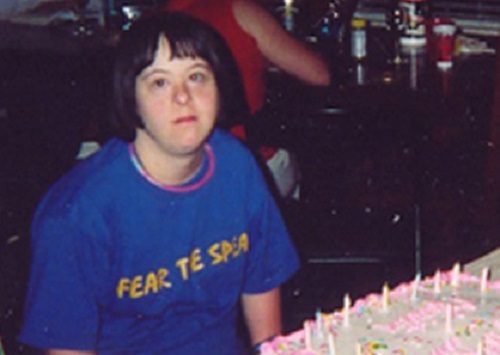 Christin
Late Abortion
Christin Gilbert, a 19-year-old woman with Down syndrome, was brought from Texas to George Tiller's Wichita abortion facility for a late abortion on January 10, 2005. Christin was legally incompetant, unable to give her consent.
Christin had been raised by her family in a small Texas town, according to Operation Rescue West. She was mainstreamed into her local high school, where she served as a bat girl for the softball team. She graduated in 2004.
Like all Tiller late abortion patients, ostensibly so sick that their pregnancies endanger their lives or health, Christin spent the bulk of her time during the abortion process at a motel, in the care of her family. She would be brought back to Tiller's facility each day for procedures to kill the fetus and dilate her cervix, then returned to the motel and the care of her family.
On January 12, Tiller's staff diagnosed Christin as being "dehydrated". She was given IV fluids then sent back to the motel. She had numerous episodes of vomiting, and lost consciousness several times. Rather than call an ambulance or take her to the hospital, Christin's family waited until morning and took her to Tiller's clinic.
Cardiac Arrest
There she went into cardiac arrest. Tiller employee Marguerite Reed called 911. From the ambulance dispatch sheet, obtained by Operation Rescue West:
CP very evasive; Put on hold
CP refused to give any information, just saying need ems
The caller is with the patient. She does not have chest pain. She is completely awake (alert). She has not fainted. She has pain above the belly button (navel).

Remember, these quotes are from the dispatch sheet. It was the caller, Marguerite Reed, who reported that Christin had no chest pain, abdominal pain above the navel, that Christin was alert and had not fainted. The investigation revealed that Christin was in fact in cardiac arrest when the call was made. LeRoy Carhart was performing CPR on a clinically dead patient, and the EMS services are being misled, told that she's alert.
Giving false information about a patient's condition to 911 can jeopardize the patient's life, because it can lead to inadequate help being sent. In a life-threatening situation, the patient needs the care of a medic. If the caller leads 911 staff to believe that the call is a routine transfer, only EMTs may be sent, meaning that there will be nobody on the ambulance crew qualified to perform intubations or to use a defibrillator.
Ambulance staff resuscitated Christin, then transorted her to the hospital. She was pumped full of antibiotics to try to treat the underlying sepsis that evidently had caused the cardiac arrest, but ot no avail. She died that day of systemic organ failure.
Investigation
The Texas Attorney General, Greg Abbott, launched an investigation into the circumstances in Texas leading to the fatal trip to Wichita, and subpoenaed Tiller as a "material witness." No Texas criminal charges were pending against Tiller. Wesley Medical Center was also subpoenaed. Christin's medical records were being requested for a Grand Jury investigation into possible felony sexual assault.
On February 2, Kansas Governor Kathleen Sebelius sent a memo to Larry Buening, Executive Director of the Kansas Board of Healing Arts (BOHA) asking the board to investigate Christin's death.
Tiller is a member of the National Abortion Federation. Tiller allegedly justified performing an abortion on Christin on the grounds that it was necessary to preserve her health or life. I find this claim to be highly dubious. Had the pregnancy posed a threat to Christin's life or health, it could have been terminated within an hour by performing an emergency c-section in any properly-equipped obstetric ward. How it was supposed to preserve Christin's life or health to instead drive her past any number of hospitals into another state, and to perform a three-day procedure with the patient spending the bulk of her time in a motel room under the supervision of only her parents is a mystery.
Operation Rescue West has confirmed that Tiller has an arrangement with erstwhile abortionist Kristin Neuhaus, who is no longer permitted to perpetrate abortion in Kansas due to gross irregularities in her practice. Tiller provides a space in his facility for Neuhaus to meet with the patients, who pay her with a separate check. Neuhaus then rubber-stamps their "need" for an abortion.
Other deaths from so called "Life Saving" abortion
Christin's was not the only tragic death caused by doctors who recommended (or excused) abortion as a life-saving or health-preserving option for the mother:
Allegra Roseberry was pushed into an abortion in order to obtain experimental cancer treatment.
Anjelica Duarte sought an abortion on the advice of her physician, and ended up dying under the care of a quack.
Barbara Hoppert died after an abortion recommended due to a congenital heart problem.
Erika Peterson died in 1961 when her doctors obtained her husband's permission to perform a "therapeutic" abortion.
"Molly" Roe died in 1975 when her doctors made the dubious decision to perform a saline abortion to improve her chances of surviving a lupus crisis.

Links
---
Pushpa
The Times of India News Service reports that the Dalit Sangharsha Samiti is demanding compensation for the family of an underage rape victim who died from complications of an abortion on the 14th of May 14 2001. The girl, Pushpa, was allegedly raped by a man named Jayarm, who later took her to Basaralu Primary Health Centre to have an abortion done by a Dr. Shambhavi. Pushpa fell ill, and was admitted to a nursing home, where she fell into a coma.
Her father, who owned a small strip of land, sold it to pay her medical expenses, but the girl died 45 days after the abortion. The accused rapist has been arrested. The abortionists, as well as a doctor at the nursing home, surrendered before the court.
The Times of India News Service 5/26/2001
---
Dawn
Dawn Ravenell, a 13-year-old girl, died after she underwent an abortion at the hands of Allen Klein at Eastern Women's Center in New York City on January 24th 1985. Five minutes into the abortion, Dawn started vomiting and choking. Klein, who was commuting from Philadelphia to perform abortions at the Eastern Women's Center facility, inserted a breathing tube into her windpipe and moved her to a recovery room.
She started choking again, then suffered a massive heart attack before any staff at the facility checked on her again. She slipped into a coma at the facility, then died three weeks later in a nearby hospital without ever regaining consciousness. Dawn's parents, both Pentecostal ministers, first heard their daughter was pregnant when they got word she was in a coma.
Ruth Ravenell said her daughter probably sought the abortion instead of telling her because "I think that she felt for me to see her as less than perfect would have been too much." Ruth and her husband sued Klein and the facility over Dawn's death, and a Manhattan jury awarded them $1.2million in damages in December 1990.
The sources for this summary are an article in the New York Post on 11th December 1990 and an article on AP Wire Service on 11th December 1990.
---
Diana

Diana Lopez, age 25, was 19 weeks pregnant when she went to a Planned Parenthood for an abortion on February 28, 2002. She was 19 weeks pregnant. Before the day was over, Diana had bled to death. She left two sons, 4-year-old Frankie and 2-year-old Fabian, motherless. The taxpayers of California paid for the fatal abortion, courtesy of Medi-Cal.

After the abortion, Diana had been rushed by ambulance to County Women's Hospital, where a hysterectomy was performed and Diana was given five units of whole blood in a futile attempt to save her life. Diana's autopsy noted that Diana had hemorrhaged from a perforation of her cervix.

Diana's husband files suit
Diana's husband, David, filed suit, alleging that the abortionist's haste caused severe lacerations that killed his wife. The suit says that Diana's abortion was rushed through in onLy six minutes, although Planned Parenthood's own web site says such a procedure should take 10 to 20 minutes.
The lawsuit also blames Planned Parenthood for proceeding with an abortion even though her hemoglobin levels were abnormally low prior to the procedure.
The family's attorney also noted that in 2000, the same Planned Parenthood rushed another woman though a similar 6-minute abortion, lacerating the patient's cervix, rupturing her uterus, perforating her sigmoid colon and causing the loss of 2 liters of blood. Planned Parenthood also delayed three hours before transferring the patient to a hospital. Fortunately, this patient survived her ordeal.
A review of Los Angeles County civil cases indicates that this patient was probably Kimberly Thomas, who sued on April 19, 2002, after her abortion by Joseph Marmet. Kimberly's suit was one of roughly 50 filed against the Los Angeles Planned Parenthood from 1983 to 2002. The medical board took no action against Marmet.
No action taken
The medical board took no action against Diana's abortionist, Dr. Mark Maltzer, either. However, the California Department of Health Services investigated the facility and cited Planned Parenthood for:
Failing to institute a necessary change in medical protocol relating to the use of laminaria (used to expand the cervix) in the dilation and evacuation procedure.
Lacking the evidence to show a completed assessment of the competency and credentials of the physician who carried out the abortion.
Inadequately advising against a potentially dangerous second-trimester D&E procedure based on low hemoglobin levels.
Failing to follow proper surgical abortion policy and procedure by administering Cytotec to the patient on day one of the two-day abortion procedure, when policy requires it to be administered 90 minutes before the abortion procedure.
Failing to inform Planned Parenthood's governing body of any adverse outcome related to patient care within the facility.
Failing to notify the Health Department of a patient's death within 24 hours of the occurrence.
Keeping incomplete records describing the services provided to Lopez.
The fact that the Planned Parenthood has made 'corrections' to satisfy the state does not satisfy Diana's family. "It was wrong. It was wrong," said Judy Lopez, Diana's older sister. "She was healthy. She was fine."
---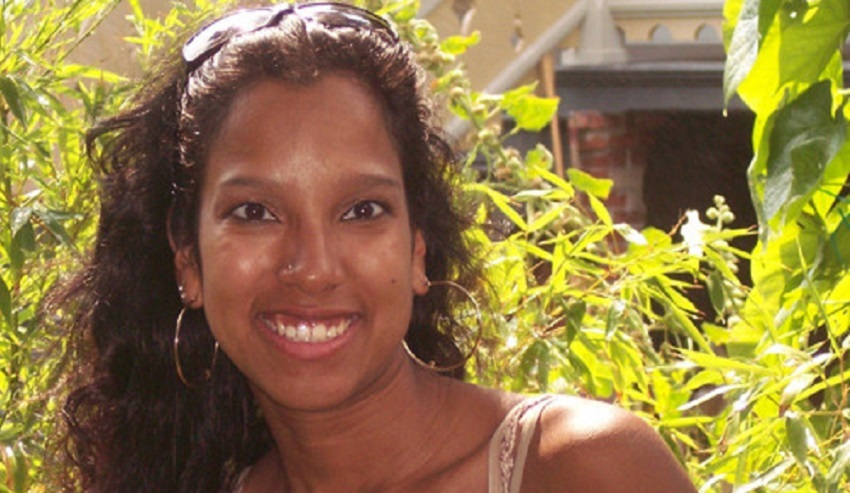 Laura
Laura Hope Smith, 22 years old, walked into Osathanondh's Women Health Clinic in Hyannis on September 13, 2007, as a healthy young woman engaged to be married before she died on Osathanondh's abortion table. A friend had taken Laura to the abortion clinic without the knowledge of her mother, Eileen, who told Operation Rescue that she never realized her daughter was 13 weeks pregnant and considering an abortion until both her daughter and the child were dead.Early reports had indicated that Smith's daughter had died of hemorrhage from the abortion, but Smith contends this information is erroneous. "There was no bleeding. She stopped breathing and went into cardiac arrest," said Smith.
Shocked by death
Laura's death shocked Smith and her husband Tom, both professed Christians active with the Calvary Chapel of Sandwich around Cape Cod, who adopted Laura as an orphan from Honduras. Laura had been previously adopted and then abandoned by an abusive American couple, when the Smiths took her into their home and lovingly raised her. Laura was an active member of the church and graduated from Upper Cape Tech with a degree in cosmetology.
"My daughter was 22, healthy, and alive when she walked into that clinic," Smith said. "She didn't even have a cold. There is no reason for her to be dead."
Smith told Operation Rescue that she met privately for one hour with Osathanondh, who refused to meet her accompanied by her husband and only alone in a public place. Osathanondh admitted to Smith that her daughter died as a result of the abortion, but refused to accept any culpability.
Details of death
The details of Laura's death on the abortion table sickened and horrified Smith, who says she must keep them confidential until she takes legal action against Osathanondh for killing her daughter.
Over 600 people attended Laura's funeral and one young woman changed her mind about abortion after hearing the Smith's testimony of their daughter's tragic death.However, Smith is worried that both the press and the authorities may hush-up her daughter's death. A local newspaper had promised to publish a full-length interview with Smith on the day of her daughter's funeral, but has since reneged on the article.
A complaint has been filed against Osathanondh with the Massachusetts Board of Registration in Medicine regarding the abortion death. In 2001 Osathanondh made headlines for threatening in a fit of rage to murder five nurses for misplacing his paperwork.
---

Manon
A 'bubbly' A-level student died when an abortion went tragically wrong. Manon Jones, 18, was given two powerful drugs to terminate the six-week pregnancy.
After her condition deteriorated she went to hospital, but doctors were distracted by another emergency and delayed giving her a life-saving blood transfusion for more than four hours.
Her mother told an inquest of the 'worst hours of my life' before medical staff turned off her life-support. Llywela Jones said the family and her daughter's boyfriend spent days with her in intensive care. 'I gradually realised that Manon had already left us and was not likely to recover,' she said.
'We washed her beautiful dark hair and dressed her in a party dress and gave her a little makeup and jewellery and perfume so that she left the ward looking her best, as she would have wanted.
'To have such a beautiful and precious daughter end her life in such a way, it seemed such an unnecessary tragedy, a mother's worst fears come true.'
The inquest heard that Miss Jones was a Christian and a keen member of the local church youth club who sang with her family at their chapel in north Wales.
She met Naeem Muzaffar at City of Bristol College where she went to study for three A-levels, and became 'besotted' with him. Her mother said that her daughter opted for an abortion to avoid conflict with her Muslim boyfriend's family.
Mrs Jones told the hearing at Flax Bourton, near Bath: 'Manon found it very hard to make a decision to terminate the pregnancy, she wanted to keep the child but there were difficult circumstances which she had to consider with her boyfriend's family and their Muslim religion.'
The teenager took the first dose of medication to terminate the pregnancy on June 10, 2005, and the second two days later. Her mother said: 'She was scared and I tried to reassure her. It was a very emotional experience for us both.'
After the termination Miss Jones complained of light-headednessand heavy bleeding. On June 15 her boyfriend took her back to Southmead Hospital, Bristol, for a scan, which she was told was 'normal.'
Four days later she left for a holiday abroad with friends but cut it short because she felt so unwell, and on June 23 she returned to Bristol, where she admitted herself to Southmead Hospital.
When Mrs Jones arrived her daughter was already in intensive care, following seizures and cardiac arrest. Doctors took the decision to turn off Miss Jones' life support on June 27, 2005
Dr Hugh White told the inquest a post-mortem examination revealed the student died of hypovolemia, an abnormal decrease in blood volume, and shock caused by 'retained productsof conception' - the embryo.
Dr Lucy Jackson, in obstetrics and gynaecology, treated Miss Jones when she returned to hospital and said she was talking coherently and bleeding was minimal.
She said an initial blood test did not immediately lead her to consider hypovolemia. 'It did not fit the clinical picture,' she said. 'I was surprised by the results of the test.'
Following a second blood test, Dr Jackson decided a blood transfusion was immediately required but that Miss Jones was stable enough to 'wait for the blood to arrive'.
But another emergency case during an 'extremely busy' night took the doctor away and the teenager's care was compromised.
Fighting back tears, Dr Jackson said: 'If we hadn't been so busy, particularly with the other emergency, we would have had more time and things could have been different.' Giving an expert opinion on the case, Dr Richard Porter, an obstetrician at the Royal United Hospital in Bath, criticized staff at the Bristol hospital.
He said it was 'wholly inadequate' to leave Miss Jones waiting more than four hours for a transfusion.'
But, the doctor added, it was 'hard not to conclude' that Miss Jones would have survived had she not gone on holiday and attended hospital earlier.
Avon deputy coroner Brian Whitehouse, recording a narrative verdict, described Miss Jones's death as 'the saddest case I have had to deal with in 40 years'.
He said he had 'concerns' about the medical evidence and said junior doctors who treated Miss Jones when she admitted herself to hospital should have sought 'more experienced' staff for assistance.
But he said: 'In spite of these concerns, I find in these particular circumstances there was no failure on the part of the NHS to provide basic medical care.'
Miss Jones's mother and father Dewi Jones, who are divorced, declined to comment as they left the inquest.
A statement from North Bristol NHS Trust said it accepted the coroner's findings and offered 'sincere condolences' to Miss Jones' family.
It said: 'This was a unique case and since it happened, we have introduced further measures to ensure that seriously deteriorating patients are identified early and prompt action is taken.'
Source : Daily Mail
Links
---
Alesha
Fifteen Year-Old Dies after Marie Stopes Abortion
A UK coroner has criticised abortionists at one of the U.K.'s largest abortion providers after a fifteen year-old girl died from complications following an abortion. Roger Whittaker, the coroner for West Yorkshire, has charged that staffers at a Marie Stopes International abortion facility in Leeds were negligent in having failed to provide antibiotics to Alesha Thomas and that the facility could face prosecution.
Thomas died on July 11, 2007 from a heart attack after contracting toxic shock syndrome, a bacterial infection. She had been fifteen weeks pregnant at the time of the abortion. An inquest heard how the gynaecologist who performed the abortion, Dr. Peter Paku, had made out a prescription for antibiotics, but that the girl left before she received them. Dr. Paku admitted that it is not uncommon for patients to leave the facility without their medication. Alesha was discharged 45 minutes after having the abortion.
The inquest was told that Marie Stopes had no system in place to ensure that nurses would re-check a patient's notes after discharge to make sure all instructions, including prescriptions, had been followed.
Rose Bent, Alesha's mother called the Marie Stopes helpline three days after the abortion, telling a nurse that Alesha was suffering stomach cramps and heavy bleeding. The nurse recommended Ibuprofen. Five days after the abortion, Alesha's symptoms worsened and she died from a heart attack in the car on the way to the hospital.
Despite the claims of the abortion lobby that legal abortion has answered the problem of the "thousands" or "tens of thousands" of women dying from "illegal back-alley abortions," researchers have found that legal abortions rank as the fifth leading cause of maternal death in the United States. In 1972, the year before abortion was legalised in the US, the Centers for Disease Control reported 39 abortion related deaths.
A recent study of pregnancy-associated deaths in Finland has shown that the risk of dying within a year after an abortion is several times higher than the risk of dying after miscarriage or childbirth. The statistical analysis unit of Finland's National Research and Development Center for Welfare and Health found that women who obtained abortions were 76 percent more likely to die in the following year than non-pregnant women. The research found that of 281 women who had died within a year of their last pregnancy between 1987 and 1994, 27 died after giving birth, 48 after having had miscarriages or ectopic pregnancies, and 101 after having had abortions.
The leading causes of abortion related deaths are haemorrhage, infection, embolism, anaesthesia, and undiagnosed ectopic pregnancies.
Links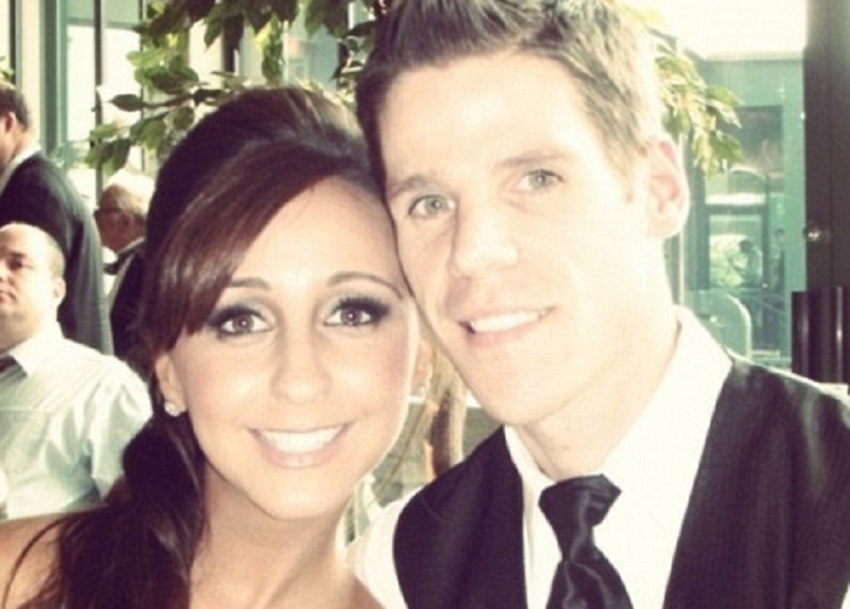 Jennifer McKenna Morbelli
Jennifer McKenna-Morbelli was a 29-year-old woman who, together with her 33-week-old in-utero daughter Madison Leigh, according to their obituary, "passed away suddenly" on February 7. The truth is that Jennifer and Madison Leigh died as a result of a late-term abortion at the hands of a renowned Germantown, Maryland executioner named LeRoy Carhart.
Jennifer was married to her "college sweetheart," TJ Morbelli, and worked as a substitute kindergarten teacher at Church Street Elementary School in White Plains, New York. A few weeks prior to her death, Jennifer was informed that the "wanted" child whose birth she was anticipating suffered from a fetal anomaly that caused seizures. In other words, unlike the picture-perfect children Jennifer taught every day at school, the little girl she carried in her womb was flawed.
So, rather than raise a child who didn't fulfill the dream of what Jennifer had imagined her baby would be, she, her husband, her parents, and her sister decided to drive to Maryland and pay a visit to Germantown Reproductive Health Services so that Maryland abortionist Dr. LeRoy Carhart could relieve the McKenna-Morbellis of a defective inconvenience named Madison.
The entourage arrived at Dr. Carhart's clinic on Sunday, February 3. After signing in, filling out papers, and leaving her anxious family in the waiting room, Jennifer allowed a lethal injection to be shot through her belly into the heart of her unborn baby girl.
Late-term abortions are done in stages, so Jennifer and her family returned on Monday to begin the second phase of dilating the young woman's cervix. The plan was that with the help of hormones, she'd expel the dead baby from her womb by Wednesday. Visibly weakened, Jennifer returned again on Tuesday. Then, on Wednesday – delivery day – a lethargic and ashen Jennifer returned to the clinic to deliver Madison Leigh. It took nine hours to rid her body of the lifeless baby.
By Thursday, Jennifer was experiencing chest pains. The family tried repeatedly to reach "circuit abortionist" Dr. Carhart, who was unavailable probably because he was off terminating babies in another state. Jennifer's condition deteriorated so much that at 5:00 am, her mother and father, husband TJ, and sister Kristin chauffeured her again, only this time it was to Shady Grove Adventist Hospital in Rockville, Maryland.
As Jennifer's life was slipping away, LeRoy Carhart was called but was unavailable to provide "informational assistance" to medical personnel. The Maryland Office of the Chief Medical Examiner ruled that Jennifer died from "Disseminated Intravascular Coagulation" "due to or as a consequence of Amniotic Fluid Embolism following Medical Termination of Pregnancy." This means that amniotic fluid in her womb spilled into her bloodstream, making it impossible for her blood to clot. Jennifer coded six times before dying. Carhart did eventually check in by phone, but he failed to make it to the hospital before Jennifer died.
At 9:30 am, three and a half hours after arriving at the emergency room, someone had to inform Jennifer's "adoring parents" Lisa and Kevin that the beautiful daughter they drove to the abortion clinic would be leaving in a hearse.
Jennifer's death was almost certainly the result of either an "onslaught of cardiopulmonary injury" – a common effect of amniotic fluid embolism – or the hemorrhaging that often follows. Madison Leigh expired from a lethal injection through the heart. In Jennifer's memory, her family wrote a telling obituary, which read in part: "Jennifer McKenna-Morbelli of New Rochelle, passed away suddenly on Thursday February 7, 2013 at age 29 with her baby girl Madison Leigh."
It took the death of a daughter, sister, and wife to get a grieving family to finally acknowledge as human the damaged baby they were willing to dump into a red biohazard bag in Germantown, Maryland the week before.
After a wake at Coxe and Graziano Funeral Home, Jennifer was honored in a Catholic Mass at the Holy Name of Jesus Church. Then, the mother and the baby girl were laid to rest together in a grave at Greenwood Union Cemetery in Rye, New York. In lieu of flowers, the family requested that contributions be made to the St. Jude Children's Research Hospital in memory of those lost.
For years to come, memories of Jennifer McKenna-Morbelli will be evoked, but not for her smile or "living every day to the fullest." Instead, young Jennifer will be remembered as a woman who died at the hands of late-term abortionist Dr. LeRoy Carhart.
Source: LiveAction News
---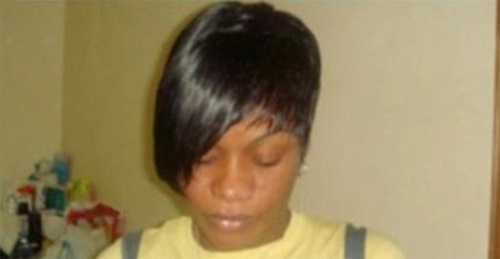 Bimbo Onanuga
Bimbo Onanuga, died in March 2010, while attending the Rotunda hospital. Ms Onanuga, who lived in Finglas in Dublin, was attending the Rotunda Maternity hospital when she died in March 2010, having suffered massive internal bleeding.Her uterus had ruptured, and an inquest heard that her baby had delivered through the rupture into the abdominal cavity.The inquest heard that a postmortem found that the site of the rupture had been weakened by scarring caused by an earlier abortion. Dr Sam Coulter-Smith, Master of the Rotunda, told the inquest that it was "probably reasonably safe to assume" that the scarring had been caused during a previous abortion, when Ms Onanuga's womb had been perforated, and that this predisposed her to rupture. He also said that it was an "unrecognised perforation" and that the Rotunda had no information that any complication had occurred during the abortion.
The Life Institute said that the case showed that abortion clinics posed a real and substantial risk to women's lives, and that abortionists were all too often "substandard practitioners who caused physical harm to women and did not even bother to report it".
"Clearly, the Rotunda were made aware of the earlier abortion, but not of the complication - the perforation to the womb - which caused the scarring. The question is: did Ms Onanuga even know about the injury caused to her by the abortionist? Is this yet another case of abortion malpractice where women die?" they said in a statement.
Coroner Dr Brian Farrell found that a principal risk factor in the death of Ms Bimbo Onanuga was a pre-existing scar caused by an earlier abortion, along with the use of misoprostol, which had caused the uterus to contract. A pro-life spokesperson offering his sympathies to Ms Onanuga's family, said that the media would be doing a "huge disservice to women if they ignored the central fact in the case - that scarring from an earlier abortion had led to this women's tragic death."
"Women need to be informed about the reality of abortionists - who have repeatedly shown that they care for neither mother nor baby," he said. "Bimbo Onanuga has lost her life: will we now see some honest reporting, and some answers from the clinic who caused her death, or will this tragedy be covered up to protect the abortion industry?" he asked.
Last year, Irish abortion referral agents were caught on tape advising women not to tell their doctors about previous abortion(s) - a practise that Obstetricians said put women's lives in danger.
Links
---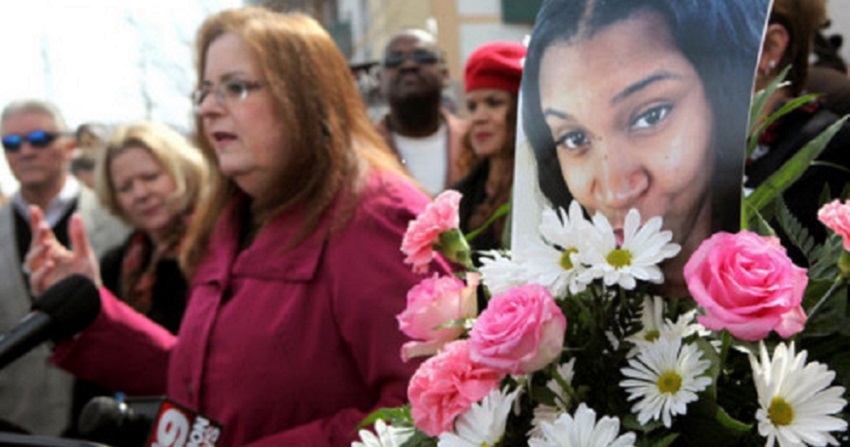 Lakisha
In March 2014, Lakisha Wilson lives in Columbus, Ohio but came to Cleveland for an abortion. She died after complications at the Preterm Clinic on Shaker Boulevard and her family is trying to figure out what happened. Pastor Dale Hinkle, who is with the pro-life group Operation Rescue, says he shot video of an ambulance responding to a 911 call at the Preterm Clinic. Inside that ambulance last month was 22-year-old Lakisha Wilson.
---
Woman dies after botched abortion in Ohio
Operation Rescue has obtained a 911 recording and Computer Aided Dispatch transcript that indicates a patient of Preterm, a Cleveland, Ohio, abortion clinic, has died.
Records, which were obtained through a public records request, show that at 10:59 a.m. on Friday, March 21, 2014, an employee of Preterm dialed 911 and reported to a dispatcher there was a 22-year-old female patient at the clinic who was not breathing at all.