The UnChoice
The pro-abortion movement always speaks about "women's rights" and "choice", but what if the truth is that many women don't have a "choice" when it comes to abortion? What if they are coerced? Abortion is often coerced, forced and demanded by boyfriends, family members and others. And it is used to cover up the crimes of rapists and pedophiles.
Why aren't pro-abortion advocates speaking up against this and truly supporting the protection of women's lives and their rights?
The shocking statistics beg the question, is this "choice"? Recent studies exposed:
In a national study of women, 64% women who aborted felt pressure to do so by others.[i]
According to the Guttmacher Institute, at least 30% of women have an abortion because someone else, not the woman, wants it.[ii]
In 95% of all cases, the male partner plays a central role in the abortion decision.[iii]
Many women are pressured by clinic staff, who are financially rewarded for "selling" abortions.[iv]

84% of women were inadequately counseled beforehand, 79% were not informed or were deceived about resources.[v]
A former security guard testified before the Massachusetts legislature that women were routinely threatened and abused by the boyfriends or husbands who took them to the clinics to make sure they underwent their scheduled abortions.[vi]
Pregnant women are at higher risk for domestic abuse and being killed by their partners trying to prevent the birth of their unborn child.[vii]

Homicide is the leading cause of death to pregnant women.[viii]
A study "The Role of Parents and Partners in Minor's Decisions to Have an Abortion and Anticipated Coping After Abortion," appeared the December 13, 2013 online edition of the Journal of Adolescent Health (www.jahonline.org) and suggested that some mothers push their daughters to have abortions [ix]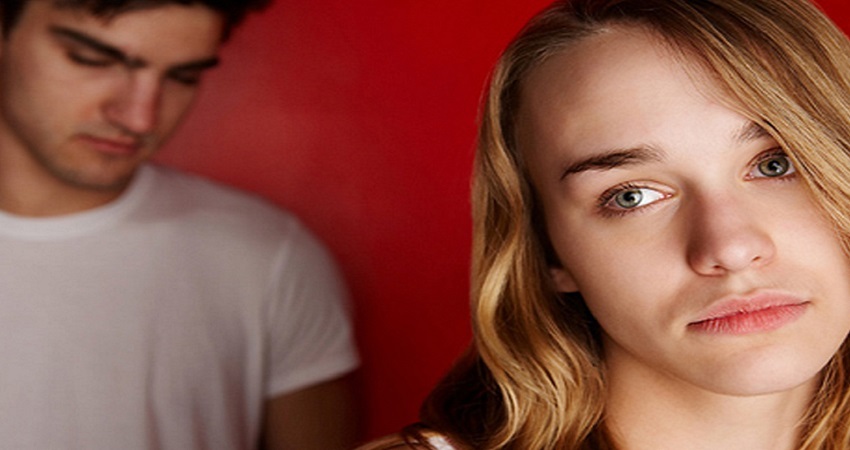 ---
The True Stories: Abuses of Women's Rights
Irish swimming coach victim had secret abortion
It was reported in the Sunday Times on the 18th October 2015, that a former swimmer had told gardai that a high-ranking official in the sport took her to England for an abortion after George Gibney, the national coach, raped her in 1991.
The woman has told officers conducting a review of the Gibney case that the official warned her not to tell anybody about the abortion.
She said Gibney raped her in a Florida hotel room during a training camp when she was 17. She discovered three months later that she was pregnant and she told the official, who is a professional person and knew Gibney.
She said the official obtained air travel tickets and accompanied her to England. She believes she was taken to an abortion clinic in London and remembers the official giving her pills that made her groggy during the trip.
---
Mother charged with forcing 15-year-old at gunpoint into clinic
In Florida, Glenda Dowis was charged with forcing her daughter at gunpoint to go to an abortion clinic, where clinic workers called police. According to a staff member, Glenda Dowis said that if Brittany did not have the abortion, "I'm going to blow her brains out." Police said Glenda Dowis told staff to perform the abortion even though her daughter "may seem a bit teary." The daughter pleaded with her parents to let her have the baby.
---
Actress fired for being pregnant; TV producer wonders why she didn't abort
Actress Hunter Tylo won a pregnancy discrimination suit against the producers of the Fox TV show Melrose Place after she was fired from the cast because she was pregnant. Her lawsuit alleged that one of the show's producers remarked, "Why doesn't she just go out and get an abortion? Then she can work."
---
Boyfriend breaks into home, assaults girlfriend who refused abortion
Jeremy Powell pleaded guilty to forcing his way into his girlfriend's New York house and beating, kicking, and punching her after she refused to have an abortion. The victim, who was three months pregnant, told police Powell said to her, "I'm going to beat that baby out of you."
---
Forced by parents to abort
On September 3, 2002, I was forced to have an abortion by my parents. Even on the operating table, I sat up and said, "No, I don't want this". The doctor used force to jab the needle in. Now, I struggle with depression because of the grief, and PTSD, which I will have for the rest of my life. I will never be able to move on with my life. I don't even want to be here anymore. The only reason I am still alive is because I know what it would do to my parents and friends.
Amanda Kellaway, Australia, October 04, 2003

---
Parents tricked me into having an abortion
In 1969, when I was 19 years, old I got married. Practically nine months to the day I gave birth to a baby boy. My marriage was really rocky, and when my son was 9 months old, we decided to separate. After the separation, we tried to reconcile, and I became pregnant. We were still separated.
My parents were very, very upset that I was pregnant. They felt that I should have an abortion, and they told me that one day I would have more babies, but the time wasn't right for this baby. In those days (it was 1971), in Vancouver, BC, in order to have an abortion, you had to have permission from your family doctor, a gynecologist and a psychiatrist.
I really did not want an abortion. I wanted to have the baby. In order to placate my parents, I decided to go through the procedure of seeing the three professionals.The family doctor, a Dr. L------ C----, who had a practice on H------- Street [details supplied] in Vancouver OK'd the abortion, as did the gynecologist. Then it was time to go to the psychiatrist. He denied it. He told me that it would bother me my entire life, that some people were cut out to have abortions, but I was not one of them.
I breathed a sigh of relief and, of course, nothing could be done much to my parents dismay! So, I proceeded along with my pregnancy. At close to five months pregnant, I was giving my son his supper, one night, when I got terrible pain and bleeding.
I phoned my mother to come over and she took me to the hospital. Dr. C. came in, and I remember my mother standing at the end of the bed and saying, "Kick her in the stomach a few times to make sure it's really dead!" Dr. C. said, "The baby is already dead."I was so young and inexperienced I never thought to ask,
How on earth would you know that the baby is dead when you just got here, and haven't even examined me yet?
Anyway, he said that I had to get a D&C. So, later on, I was wheeled up to the operating room for the "procedure". I truly believed that the baby was dead! The really strange part is that, two weeks before this happened, I had a dream. In the dream I was in an operating room, and I was having the baby, except it was too early for the baby, and as I was being wheeled in I was telling the nurses this.
When I was being wheeled into the operating room, to have the so called D&C, the operating room was set out exactly as it was in my dream. Also the nurse was the same even though I had never seen her before in my life!
So the "procedure" was done and, the next morning, Dr. C. came in to see me. (I was still in the hospital.) I asked him what sex the baby was, and he abruptly told me that it was too early to tell. I know now that at that gestation that baby was fully formed and, perhaps, viable. As a matter of fact, my daughter in law gave birth to a baby at 22 weeks gestation, and the baby is now a healthy happy three-year-old!
I was discharged from the hospital feeling such an emptiness. But, life went on. I knew in my heart that it was nature's way. I had not had an abortion... or so I thought!Eight years ago, my mother and I were at Bingo. I don't know what possessed her to tell me what she told me. She said, "Jeannie... do you remember when you had your miscarriage?" I said, "Yes" She said,
Well, the baby wasn't really dead. Once you were under anesthetic, Dr. C. came out of the operating room and told me that the baby wasn't really dead and asked Dad and I what we wanted him to do. We told him to abort it. If you say anything about this to anyone, I will deny it.
I was devastated!!! All I could think about was that poor little baby inside me, curled up so secure, and that barbarian ripping him out of me! The anger is so intense! My mother died three years ago, and I now live in Australia, and I did go on to have four more beautiful children. But, I have always felt such a loss for the poor little baby that wasn't to be. It was bad enough that I thought I lost the baby through miscarriage, but the baby was murdered!!!
I would really like to know what Dr. C. put on the medical report... and I wonder if the baby was alive when delivered, or if the poor little thing was in pain. I feel like contacting the college of physicians and surgeons in Vancouver and report Dr C. for doing an illegal abortion because it was indeed an illegal abortion.
I was 21 years old, and of legal age. He had no right to ask my parents what to do.When he discovered the baby was alive, he should have just left it there! Dr. C. would be in his seventies right now, and I'm sure he would not be practicing medicine anymore. He may even be dead, himself, for all I know. I just feel that there hasn't been "closure" on this issue.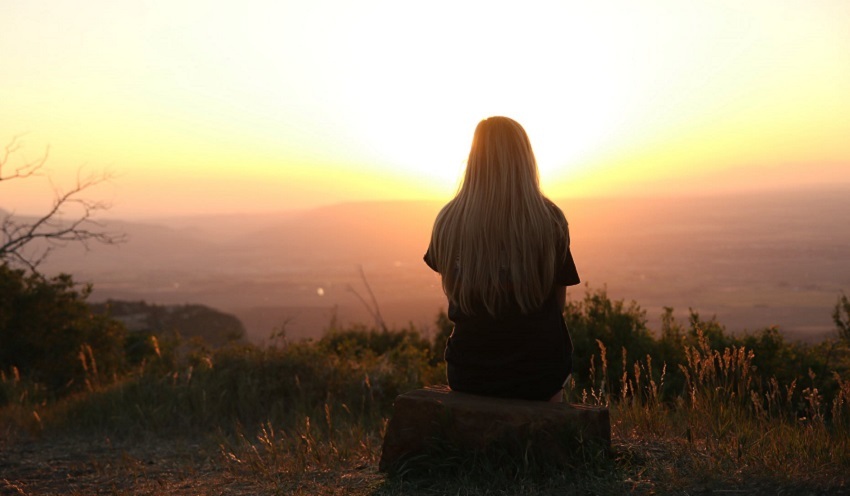 Jeannie, Canada, September 17, 2003
---

Clinic owner in Johannesburg accused of forcibly aborting a 17-year-old
The owner of an abortion business in Johannesburg was accused of forcing a young woman to have an abortion (in 2009). Meriam Serefi, who runs The Rock Health Clinic abortion business, has been charged with doing a forced abortion on a 17-year-old girl who said she was five months pregnant at the time.
According to police, the teenager said her boyfriend took her to the abortion center under false pretenses — saying he was taking her to have an ultrasound done. It looks as if the boyfriend had made prior arrangements with the clinic to perform the abortion. Upon arrival the unnamed young woman was given abortion medicine. The nurses only told her about the abortion when she complained of labor pains.
The young women told police that the nurses had assaulted her because she refused to have her child killed. One of the nurses inserted a hand inside her and pulled the fetus out. Three nurses who work at the abortion center were arrested and charged with murder but saw those charges dismissed after Serefi was handed over to the police.
Serefi faces the charge of "illegal termination of pregnancy".
---
Singer's girlfriend accuses him of forced abortion
A French court jailed the Algerian singer Cheb Mami for five years for abducting a former partner and forcing her to undergo an abortion. Mami denied the charges, telling the court that he had been "manipulated" by his entourage.
The singer is credited with bringing Algeria's popular Rai folk music to an international audience. Mami's former partner, who is a French photographer, had gone to Algeria believing she was on a business trip, a few days after telling Cheb Mami, 42, that she was pregnant. Prosecutors had said that Cheb Mami was one of a group who abducted and beat the woman, a French photographer, in the Algerian capital, Algiers, in 2005.
She said that she was drugged and taken to a villa in Algiers. There, three people tried to perform an abortion. Upon her return to France, she discovered she was still pregnant and later gave birth to a daughter, now aged three.
Mami denied any involvement in the attempted abortion and said he was being persecuted because he was a successful Arab star. Then, during the trial he expressed remorse and asked for the woman's forgiveness. He broke down in tears and admitted making a "serious mistake" but said he did not love the woman and felt "trapped" when she told him she was pregnant.
Cheb Mami blamed his former manager Michel Lecorre - also known as Michel Levy - saying he was behind the plot. "I was in a panic and I agreed," he said. "I did nothing to stop him." Michel Lecorre was sentenced to four years for plotting and organising the assault.
The court also issued arrest warrants for two of the singer's aides, Hicham Lazaar and Abdelkader Lallali. They were convicted in absentia of involvement in the case and were sentenced to three and six years in jail respectively.

Updates on the trial...
---
Man pleads guilty after attempting to force girlfriend to abort at gunpoint
In 2011, an Ohio man pleaded guilty to attempted murder after he was charged for attempting to force his pregnant girlfriend to abort their child at gunpoint. Dominic Holt-Reid, 28, now faces up to 20 years in prison and a $40,000 fine. He also pleaded guilty to kidnapping and carrying a concealed weapon.
Holt-Reid's girlfriend, Yolanda Burgess, had decided not to go through with a scheduled abortion in October when Holt-Reid took out a .45 caliber handgun and said she had no choice. Police said he then forced Burgess, who was three-months pregnant at the time, to drive to an abortion facility, where staff called police after Burgess passed them a note explaining the situation.
At first Holt-Reid only faced charges of kidnapping and unlawful carrying of a concealed weapon, but a Franklin County grand jury expanded the indictment to include a charge of "attempted murder" against the unborn child.
The child has been born and is doing well. The pair also have a four-year-old son.
---
Forced abortions in Gosnell's clinic
The investigation into the filthy, but highly profitable, abortion clinic ran by Dr Kermit Gosnell in Philadelphia found that forced and coerced abortions were part of the practice. Underage girls were amongst those who were drugged before inducing labour and killing the baby. One woman, Davida Johnson, said she decided to keep the baby at the last minute - but medics in Gosnell's clinic hit her and continued with the abortion.
Ms Johnson, who was also infected with a venereal disease in the clinic, said the clinic was full of dazed women sitting in dirty, bloodstained recliners when she went to undergo the procedure in 2001. She explained to the Associated Press: I said,
I don't want to do this, and he smacked me. They tied my hands and arms down and gave me more medication.
Davida Johnson says she was forcibly aborted at Gosnell's clinic and that she contracted an STD there
Daily Mail, Associated Press, 24 January 2011, & others
Watch the documentary below...
---
Former Tiller Patient Drops Bombshell Testimony Of Illegal, Coerced Abortion on Legislative Committee
A former patient of abortionist George R. Tiller gave jaw-dropping testimony before a joint interim legislative committee on 7 September 2007 , telling the detailed story of her late-term abortion experience that obviously violated the Kansas ban on such abortions at nearly every turn.
The woman, Michelle Armesto Berge, appeared with her attorney, and told the committee of her abortion that took place at Tiller's Women's Health Care Services in May, 2003, while she was 18 and about to graduate from High School. Michelle related how her parents were upset to discover that she was pregnant and immediately began to pressure her into an abortion that she didn't want at 26 weeks into her pregnancy. Michelle's boyfriend opposed the abortion and had planned with Michelle to marry and raise their child together.
Michelle's mother discovered George R. Tiller on the Internet and arranged for Michelle to have an abortion there the following Tuesday. After several days of nearly constant pressure and coercion, and fearing the loss of her family's love, Michelle relented to their demands.
---
Man Kills Girlfriend, Unborn Child After Abortion Refusal
According to the Los Angeles County Distinct Attorney's Office, two men are scheduled to be arraigned on November 18th 2011 on murder charges in the deaths of 27 year old Crystal Taylor and her unborn baby. They will be charged with two counts of murder. Derek Smyer, 31, is accused of hiring a hit man (Skyler Jefferson Moore) to shoot Taylor after she refused to abort her sixteen week old unborn baby. Symer was the father of the child.
---
Texas teen who wants to keep baby, assaulted by parents who want her to abort
It was reported in early January 2012 that a Texas court has extended a temporary restraining order to prevent a 14-year-old girl from undergoing a forced abortion for at least two more weeks. Another court granted the motion in late December, after the girl's lawyers say her parents physically assaulted the teenager in an effort to compel her to abort her unborn child. Her legal counsel sought to have the order extended until the baby's birth. Instead, on January 4, Judge Missy Medary of the 347th District Court appointed a guardian ad litem, a counselor who will advise the court what he deems to be in the girl's best interests at a hearing on January 19. The judge will make a final determination at that time.
---
Man stands trial for killing wife who refused abortion
On November 3, 2006, Michelle Young was found beaten and strangled to death in her home. She was 29. Suspicion quickly fell upon Jason, her husband, but his first trial ended in a hung jury. It was reported in February 2012 that he was being tried again at a courthouse in Raleigh, North Carolina.

---
Nursing manager failed to call social services after girl, 14, turned up for an abortion 'with a bloke in his 40s in a white van
A nursing manager did not contact social services after a pregnant teenager turned up with a 'white van man' asking for an abortion, a hearing was told. Moira Wilson failed to act after a series of incidents at the clinic in Birmingham where she worked between April 2010 and March 2011, the Nursing and Midwifery Council heard.
---
Californian man rapes and impregnates 12 year old daughter and brings her for an abortion to hide his crime
It was reported in January 2013, that a 39-year-old California man faces 25 years in prison after she raped and impregnated his daughter and then took her to a hospital for an abortion to attempt to hide the crime.
Manuel Jacinto repeatedly raped his 12-year-old daughter and then took her to San Mateo Medical Center for an abortion, officials with the San Mateo County District Attorney's Office said. Although the abortion was performed, hospital officials notified police. Police began investigating Jacinto after he claimed a 12-year-old boy named "Giovanni" was the father, but found DNA evidence indicting Jacinto was the father.
---
Indiana Pacers' Paul George tried to pay $1 Million to stripper to abort his child
According to multiple media outlets, including balleralert.com, the Indiana Pacers star forward offered to pay a certain Daniela, who is a stripper-slash-model from Miami, Florida, after learning that he got her pregnant in 2013. Nine months later, it was apparent that Daniela has chosen life over cash after she posted a photo on Instagram with the text, "It's a Girl!"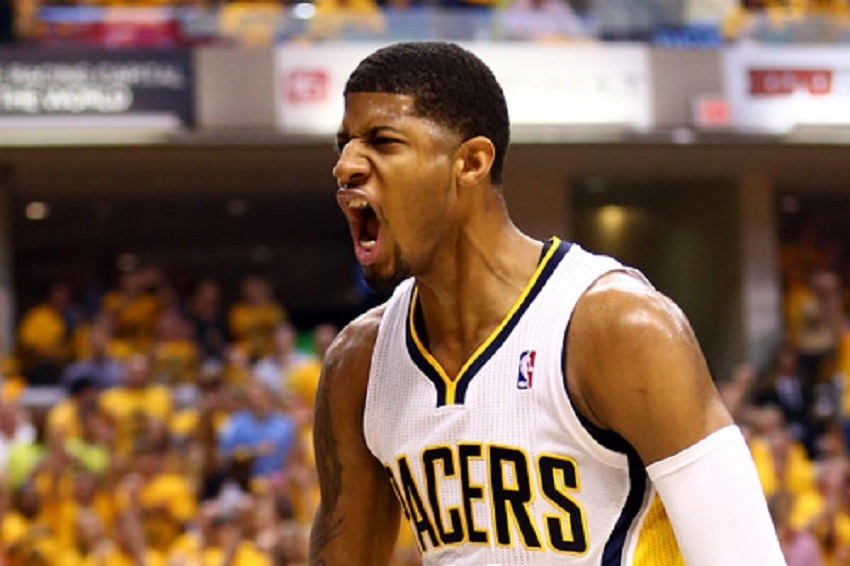 ---
Pregnant woman, 26, 'accidentally killed herself...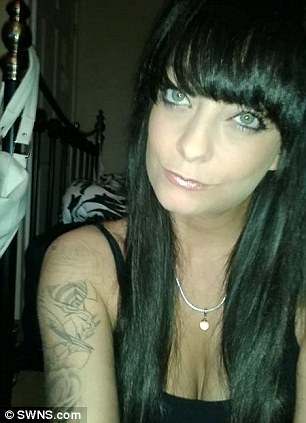 A grieving mother claims her pregnant daughter accidentally killed herself in a 'moment of madness' after her boyfriend ended their relationship because she refused to have an abortion.
---
I gave up my baby for my husband
Charlotte Dawson's harrowing account of a coerced abortion at the hands of her husband as it would clash with the Olympics. "Everything Scott had done was leading up to this moment and nothing could stand in his way, so it was decided that we would terminate the child and try again later. Who needed a developing foetus when a gold medal was on offer, eh?"
On the day of the termination, Charlotte says she was in "total turmoil". Her husband accompanied her to the clinic, but "couldn't cope with the atmosphere" so left her alone. After the procedure, Charlotte went home and tried to behave as though nothing had happened, but says something had changed forever. Sadly, Charlotte was found dead on 21 February 2014 at the age of 47. Rest In Peace.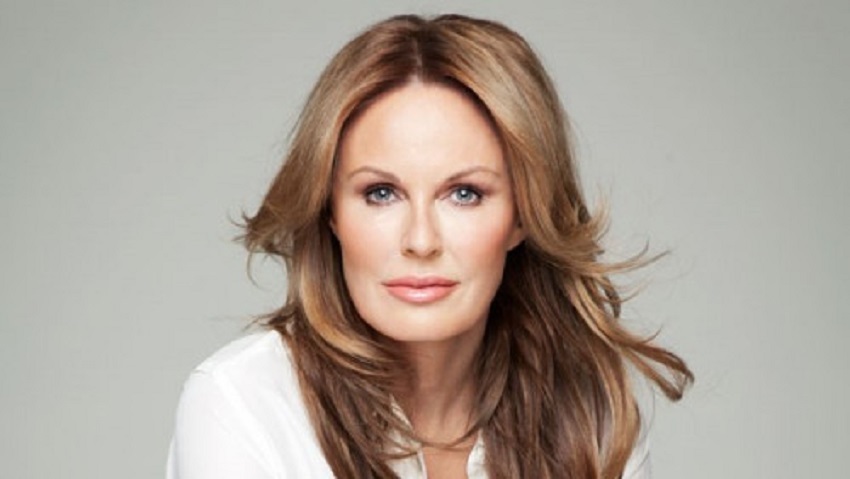 ---
Sexually abusive boyfriend forced her to get seven abortions
I worked for a really good company, lived in a perfect neighborhood, and made a lot of money. Everyone thought I had the perfect relationship too. But I didn't. He abused me. He told me if I didn't get abortions, he would leave me. I never stood up for myself. In the end I had seven abortions.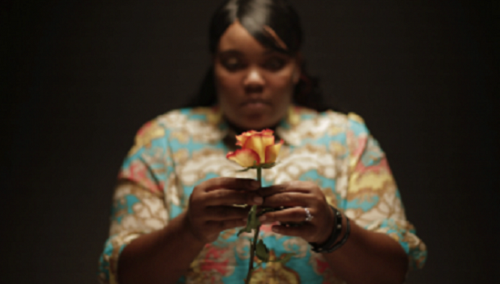 ---
Mexican woman murdered for refusing to have an abortion
Mexican authorities revealed last week that a 31-year-old woman who died in January in the state of Puebla was murdered for refusing to have an abortion. Her killers are reportedly facing up to 70 years of jail time.
According to state prosecutors, Karla Lopez was killed by assassins hired by boyfriend Manuel Forcelledo, who had repeatedly demanded that she have an abortion and refused to assume financial responsibility for the child. She was five months pregnant at the time of her murder.
---
Lawsuit: Planned parenthood sent teen back to sex abuser
Planned Parenthood is facing yet another lawsuit for sending a teenager back to her sex abuser following an abortion procedure. The abortion giant faces litigation in Colorado after parent Cary Smith of Federal Heights accused Planned Parenthood of failing to report suspected child abuse to authorities. Smith's 13-year-old daughter, R.Z., was allegedly sent away from the clinic after an abortion without any inquiry from Planned Parenthood staff.
The lawsuit filed on June 20, 2014 in District Court of the County and City of Denver alleges that Smith's daughter was six-years-old when her new step-father, Timothy David Smith, started to abuse her sexually. The lawsuit notes that Cary Smith never knew her daughter was being abused and R.Z. did not realize at that age that her step-father's actions were criminal.
---
Shock Report: 44-Year-Old Man Gets 13-Year-Old Daughter Pregnant, Uses Abortion to Hide His Crime
Texas based Life Dynamics in their report (July 2014), entitled, "The Cover-Up of Child Sexual Abuse", shows clearly that the failure of abortion clinics to comply with mandatory reporting laws is having profound, real-world consequences for the victims of child sexual abuse.
Mark Crutcher, president of Life Dynamics Inc. explains: "In almost every case of adult men having sex with minor girls, the perpetrators are aware that the relationship is illegal and could land them in prison. They also know that one of the most likely ways for them to get caught is for their victims to become pregnant. When that happens, their back up plan is inevitably going to involve abortion. As a result, there is no place within the medical community where underage victims of sexual abuse are more likely to be found than at abortion clinics. The question is: how are these girls dealt with when they show up at those clinics?"
Read news on the cases here...
---
Woman who jumped out of abortion facility window was escaping her sex trafficker
Late in 2013, LifeSiteNews reported on a woman in London who jumped out the window of an abortion facility to avoid a forced abortion. New information has come to light that the woman, a 26-year-old Albanian named Veronica, had been sexually trafficked, and pro-life sidewalk counselors helped her flee from her captor.
In early November, pro-life advocates with the UK's Good Counsel Network were taking part in a 40 Days for Life vigil when the young woman said she was being forced to abort by the people who accompanied her. She asked for their prayers as her companions led her inside the facility.
She came back out and again told the pro-life counselors she opposed abortion and had been forced to come to the facility, but the people who brought her to the office followed her outside and began threatening the counselors, according to the Network. Veronica then began calling the Network from inside the facility, and the Network phoned the police.
Read the shocking story here...
---
14-year-old victim told would be killed if she refused to have an abortion
A Rotherham child abuse victim has told how her attacker warned she would be killed if she refused to have an abortion - at the age of 14. The woman, now in her 30s, revealed how she then fell pregnant to the same abuser for the second time just six months later and on that occasion was allowed to keep the child.
Her story comes as it was revealed that as many as 100 teenage girls may have had babies after falling pregnant to their abusers.
---
Forced abortions on vulnerable young girls in care
Young girls were forced to have abortions after being made pregnant by members of staff at a children's home in Jersey Island, an abuse inquiry has heard. The BBC reported on the inquiry on 2nd December 2014
A witness who was in care at the home said abortions were carried out. He said it happened several times and claimed they were performed by a nurse when girls became pregnant after being raped by members of staff. The statement also said the sexual assaults on children by staff were so common, youngsters did not see anything wrong in what was happening at the time.
---
Forced abortion on pregnant girlfriend
A New York man has been accused of strangling his pregnant girlfriend and then forcing her to swallow "a pill that would cause an abortion," according to a press release from the Ulster County Sheriff's Office.
44-year-old Thomas A. Pfeiffer was arrested on December 3, 2014 and charged with the violent felony of strangulation in the second degree, the felony of abortion in the second degree, and the misdemeanors of assault in the third degree and criminal cischief in the fourth degree.
---
Planned Parenthood Did Two Abortions on 13-Year-Old Rape Victim, Never Reported Abuse
Planned Parenthood performed two abortions on an underage victim of sexual abuse but failed to report the rape to authorities.The information surfaced in court documents which showed that a California man, convicted of sexually abusing two of his daughters, took the younger one to Planned Parenthood for two abortions without reporting their pregnancies to authorities.
---
Forced abortion on step-daughter after rape and abuse
The woman became pregnant at 13 as a result of the abuse. She was forced into having a secret abortion, but her mother refused to believe that she had been raped by her stepfather and stuck by her husband's side.
---
Planned parenthood caught not reporting two rapes on same 14-year-old girl
An inspection report released on August 13, 2015, has revealed that a Planned Parenthood abortion facility in Mobile, Alabama, twice failed to report suspected child sex abuse as required by law involving a 14-year old girl who received two abortions within a four-month span of time.
But what is disturbing is that the report was dated November 21, 2014, nine months ago, raising questions about why it took so long for the Alabama Department of Public Health to release this public record. The report contained no plan of correction usually found on reports this old. In fact, it is not known what sanctions — if any – were ever levied on the Planned Parenthood office, which is open for business and conducting abortions today.
---
Abortion used to cover up crime of repeated rape
Stephen O'Toole tried to cover his tracks by forcing her to have the abortion, but has now been jailed for 13 years.
---
"I felt like I was going to die:" Woman describes attack which killed unborn baby, after she refused abortion.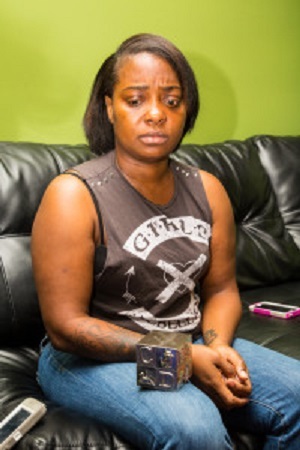 Mia Jones with the ashes of her unborn baby Photo: Stefan Jeremiah
A Brooklyn woman whose boyfriend beat her mercilessly to kill their unborn child dissolved into tears on the stand during his trial Wednesday, after she and jurors watched surveillance footage of the brutal thrashing.
---
Battered for refusing to get an abortion
Shiree Afzal speaking out - Photo credit: Daily Record
Shiree Afzal was battered and bullied by her domineering boyfriend, Kenneth Macmillan, for years. Shiree says the abuse worsened when she fell pregnant with daughter Imogen, four, and Macmillan demanded she have an abortion.
---
Why aren't the pro-abortionists speaking up about these abuses of "women's rights" and "choice"?
---
References
[i] VM Rue et. al., "Induced abortion and traumatic stress: A preliminary comparison of American and Russian women," Medical Science Monitor 10(10): SR5-16 (2004).
[ii] Daniel Callahan, "An Ethical Challenge to Prochoice Advocates," Commonweal, Nov. 23, 1990, 681-687, 684.
[iii] Mary K. Zimmerman, Passage Through Abortion (New York, Prager Publishers, 1977).
[iv] Carol Everett with Jack Shaw. Blood Money (Sisters, OR: Multnomah Books, 1992). See also Pamela Zekman and Pamela Warwick, "The Abortion Profiteers," Chicago Sun Times special reprint, Dec. 3, 1978 (originally published Nov. 12, 1978), p. 2-3, 33.
[v] Ibid: VM Rue (2004).
[vi] Brian McQuarrie, "Guard, clinic at odds at abortion hearing," Boston Globe, April 16, 1999.
[vii] Julie A. Gazmararian et al., "The Relationship Between Pregnancy Intendedness and Physical Violence in Mothers of Newborns," Obstetrics & Gynecology, 85 :1031 (1995); Hortensia Amaro et al., "Violence During Pregnancy and Substance Abuse," American Journal of Public Health, 80: 575 (1990); and J. McFarlane et al., "Abuse During Pregnancy and Femicide: Urgent Implications for Women's Health," Obstetrics & Gynecology, 100: 27, 27-36 (2002).
[viii] I.L. Horton and D. Cheng, "Enhanced Surveillance for Pregnancy-Associated Mortality-Maryland, 1993-1998," JAMA 285(11): 1455-1459 (2001); see also J. Mcfarlane et. al., "Abuse During Pregnancy and Femicide: Urgent Implications for Women's Health," Obstetrics & Gynecology 100: 27-36 (2002).
[ix] http://www.lifesitenews.com/news/study-some-mothers-push-daughters-to-have-abortions