Pro life groups say they will stand with Bernadette Smyth to overturn ruling
17 DECEMBER 2014
Pro-life groups say that they will "stand 100%" behind founder of Precious Life Bernadette Smyth who they say was "unfairly sentenced today for reaching out to women in crisis at a Belfast abortion referral centre: an action abortion campaigners have tried to dress up as harassment, by claiming that Ms Smyth broke the law by laughing or by being present at the door of the clinic." Many pro-lifers were in the courtroom this morning to show their support for the long time pro-life campaigner.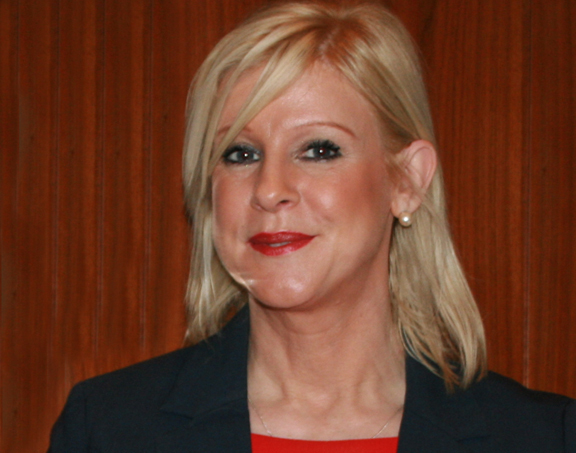 Niamh Uí Bhriain of the Life Institute said, "It is ridiculous to believe that laughter constitutes harassment, or that Dawn Purvis was intimidated by pro-life people praying and counselling peacefully outside her clinic. We will stand 100% with Bernadette as she seeks to have this unfair and unjust charge and sentence overturned."
The judge sentenced Ms. Smyth today to 100 hours of community service, a fine and a barring order forbidding her from standing outside or talking to anyone going in to the Marie Stopes Centre.
Ms Uí Bhriain said the sentence was "ridiculously harsh" and was tantamount to an attempt to shut a pro-life outreach down. Bernadette Smyth said: "The sole purpose of our presence outside the Marie Stopes centre in Belfast is to defend human life and reach out with support to mothers with unexpected pregnancies."
"We do not harass or intimidate — we lovingly reach out to women with practical, caring solutions which uphold the dignity of both mother and child. Women deserve better than abortion." Ms. Smyth's legal counsel has said she will appeal the conviction, adding that the accusation was clearly politically motivated.
Bernadette Smyth's solicitor made the case that her actions and the presence of Precious Life outside the Marie Stopes centre, were exercising rights to freedom of speech and expression, and protected by the European Convention on Human Rights (articles 9, 10 and 11).
Clare Molloy of Youth Defence said that the sentence sought to silence and punish Ms Smyth precisely because she was such an effective advocate for mothers and babies. "This politically-motivated case will not succeed in silencing Bernadette and the pro life movement stands with her at this time and in overturning this unjust ruling " she said.