Deputies Michael Healy-Rae and Peter Fitzpatrick were the first to be heard opposing this cruel and extreme abortion proposal but other voices were also heard in the Dáil and Seanad.
Read and watch contributions from Eamon Scanlon TD, Danny Healy Rae TD, John Paul Phelan TD, and Senators Rónán Mullen, Paul Coghlan and Jennifer Murnane O'Connor.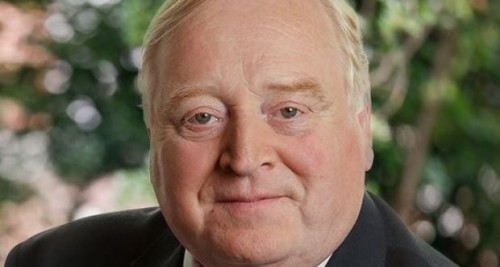 Eamon Scanlon TD
"As politicians, we have the job of making decisions on behalf of the electorate on all sorts of important issues. The questions that come before us are rarely as challenging, profound or troubling as the issue of abortion. What will be decided in the coming months will have huge implications for our society for a long time into the future. Thousands of people will be personally affected in their lives, welfare and happiness by what is decided. I must try to speak for the needs of the community I represent and for the good of my society. As a father and grandfather, I must find my voice. In the end, this is about promoting people's happiness and well-being.
It is by considering the happiness and well-being of our loved ones that we can perhaps do our best. My love for my family is unconditional. My love for my daughters is unconditional. I hope I would be there for them in any situation in which they might find themselves. When it comes to crisis pregnancy, that is how any father or mother would feel. We want to be there for our children. I know that I would love and support my daughters no matter what happened to them and no matter what they ever decided. When politicians recite all the relationships they have with women who have made the tragic journey for abortion, I know they mean our daughters, sisters, nieces and friends. However, as a father I feel that the best way I could properly love and support my daughter or any other relation or friend in crisis pregnancy is if I also supported the little child that she was carrying. It is possible that we could want to reach out and care for the welfare of a pregnant, perhaps frightened girl or woman while also caring for the baby which depends on her decision.
That is why I found the Minister, Deputy Harris's speech to be challenging but also sadly lacking in empathy. It is a tragedy that any woman goes abroad for abortion. It is even more tragic when they go for abortion without getting the practical gesture of friendship of support that might have led them to make a different decision. While the Minister is right to remember, county by county, the women who have made the lonely journey, it is wrong of him to dismiss from his memory, county by county, the women who regret ending their pregnancies and the children who did not come back and the damage that it did to many of those women.
It is also wrong that the joint Oireachtas committee and now the Government have failed to acknowledge the obvious, namely, that thousands of lives appear to have been saved by the eighth amendment. Britain allows abortion and one in five pregnancies there results in abortion. Ireland, which excludes abortion, has one in 19 pregnancies ending in abortion, about a quarter of that rate. What does that tell us? What is the reason for this difference if not the difference in our laws? Do all these lives that may have been saved not matter to politicians? It is because they are already born themselves and they do not seem to think it makes a difference whether we have a lot of abortions or relatively few. I am a democrat and, in general, I believe it is a good thing that significant decisions are referred to the people, yet I am troubled by the proposal to ask the people to repeal the eighth amendment. Let us be honest; the majority of politicians here are encouraging people to repeal it. We still do not know what will replace it.

In 1983, the Irish people voted to recognise the rights of unborn babies and their mothers. It was a resounding victory for human rights. Should we now ask them to exclude some members of society from the enjoyment of human rights? Is that a just or responsible question to ask? I wonder if we are losing our humanity.
There is another problem with asking the people to repeal the eighth amendment, namely, that the political class is asking us to trust it and give it complete power to decide in the future how much abortion we have, and when and how. Are we, as a political class, to be completely trusted on this issue? I hear a lot of talk from politicians who say they have moved on this issue, but it is noteworthy that they seem to have moved in only one direction and that direction, coincidentally, will perhaps make them popular with some of the media.
It also seems that many of us have failed to listen to the stories of people have faced challenging pregnancies or the families of children with disabilities who felt pressure to abort children and are now glad they did not. I understand that everybody in the House has the right to be here. They have been put here by the people. They are right to express their concerns and views. I respect theirs and I expect everybody else to respect mine."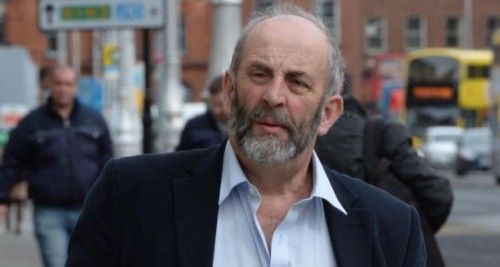 Danny Healy Rae TD
"This is a very serious, contentious matter. This debate is being watched and listened to all around the country and beyond.
Since I came up here almost two years ago, it has dominated many days and weeks in this Chamber. There have been many discussions about it. Many people have different views and are able to articulate them in this Chamber, the Oireachtas committee and the Citizens' Assembly. Right around the country, everyone is talking and can articulate his or her view. However, the small baby who has begun its journey into this world cannot express a view, say a word or be asked to be let live. I am standing up for the right of that baby to be allowed to live and to continue the journey into this world. Life is a precious gift and sometimes there is only the breadth of one's nail between being dead and alive. I believe God alone decides or should decide when we come into this world and depart it."
"Many people, including children, fight illness bravely to try to stay alive. Indeed, it is heartbreaking when a mother, father or any family member loses a child to cancer or many of the other illnesses that take people suddenly out of this world. Many women try very hard to start a family and go to enormous effort and expense to conceive. I know of one woman who tried so hard to have a child that she jeopardised her own life in that quest. Recently I met a family who were very down as they were going to have to give up a three-year-old boy they had fostered for the past two years. They are heartbroken. Many couples who cannot have children would gladly adopt. Sometimes, they even fail in doing that.
I love life myself. Both Eileen and I are lucky enough to have had six children. My son Johnny and his wife Caroline now have two children. I love my grandchildren very much and have watched them grow and get strong and sturdy from when they were born, when they were so small. I recognise the care and attention they need every minute and hour of every day when they cannot yet fend for themselves. I love all children; they are our future. In the same way, I care for all women and girls. Women give so much to their children, husbands, partners, homes, work, business, politics and everything else. As I was criticised recently by other politicians for trying to get sick elderly people into hospital who needed urgent medical intervention to stay alive, it is incumbent on me to argue for the survival of the small tiny baby inside a womb starting the journey into this world.
From the moment of being conceived, the baby has a right to life. The eighth amendment gives an equal right to life to the mother and baby. Many good, decent, hard-working people in this country share my view. I firmly believe that life begins when a baby begins to grow inside a woman. I believe it is a crime to take a life, inside the womb or outside it weeks later.
In the context of this debate, it must be remembered there are all kinds of contraceptives and devices to prevent pregnancy and which women did not have in times gone by. Large families were reared and brought up in my parish and, indeed, neighbouring parishes. In our parish, there were 17 Lovetts, 22 Cahills and 16 Sullivans, and my grandfather had 12 children. They certainly did not have very much but the one thing they did have was love for one another. They cared and looked out for one another. In bygone days, young girls were frowned upon if they became pregnant and they were even locked away. That was very wrong. I am glad we have moved a long way from that. It was almost 50 years ago. All pregnant girls and women deserve broad respect.
I reject the selective way the Citizens' Assembly was set up. Indeed, there was no representative at all from Kerry and several other counties. The members were not elected by anyone. They were selectively put in place, which was wrong. The Oireachtas committee was biased in the way it operated and the view of the pro-life people was not properly taken into account. Of course, all the people around the country will have a democratic right to decide in the referendum. What is critical, however, is the wording on which this Dáil will ask people to vote. It is not necessary to repeal the eighth amendment, which has served the mothers and babies equally well for many years. Article 40.3.3° protects the life of the mother should the pregnancy endanger her life. The question has not been answered as to what will replace the eighth amendment if it is removed. That is the real worry.
Many people do not know what happens when an abortion is carried out. People should educate themselves on this. Many people have not done so. It is really hurtful. It is really so bad. What the abortionist does is inject the baby twice, first to paralyse it and then to stop its heartbeat. I believe that is murder. I believe that is wrong. I could not do that. I will not be part of that."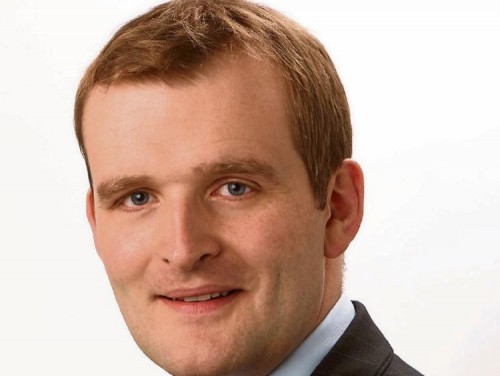 John Paul Phelan TD
"I believe that the proposition from the committee that abortion should be available for up to 12 weeks is problematic. Not only do I believe that it is unacceptable, but I believe there is a considerable chance that if it was put to the public, it would be defeated.
I am conscious of a good friend of mine who was the product of a sexual assault, a rape. It is the most heinous crime that could be committed against any woman or man in many respects. I could not really look him in the face and say that the world would be better if he did not exist. Whether his mother or any woman who finds herself in that position should have the right to a termination is probably not something I am qualified to discuss. However, I am conscious of that when I hear it being debated every time. He is a very successful person. Even if he was not and even if he was sweeping the streets, as my mother would say, it would not matter."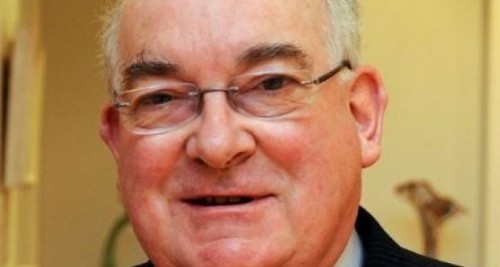 Senator Paul Coghlan
"As has been said, this is a very difficult subject and there are many differing views. I think we are proceeding in a respectful manner and, as has been said by Senator Richmond, I intend to be able to disagree without being disagreeable. I always believed as, I am sure, do all Members, that the most basic and fundamental right is the right to life. Any deliberate, planned or wilful extinguishment of life is killing. Surely we do not want to go down the road of Great Britain where abortion has been legislated for and where, to date, approximately 9 million children in the womb have been aborted. I would be totally opposed to neutering or lessening the protection which exists in the Constitution for the equal right to life of the baby in the womb, unless it was to be adequately replaced in law. The baby in the womb is the tiniest and weakest member of our society and should feel that the womb is a safe place. They have nobody to defend them, apart from us as legislators, and I believe we should not fail them. We should not be seen to dance to the tune of the pill providers who have a vested interest in the abortion industry and want to spread their influence from Britain to this country so that abortion becomes available here, possibly even on demand...
The tragedy of the Kerry babies over 30 years ago has dominated the news in recent days. Baby John was found on the White Strand in Cahirciveen, stabbed to death shortly after birth. This was regarded as murder. Inside the womb should be the safest place for the weakest and most defenceless. Are we losing all sense of proportion by now proposing to legalise the ending of a baby's life in the womb at any time up to 12 weeks? We should maintain the safety and sanctity of the womb for our unborn at all costs and adhere to a proper set of values."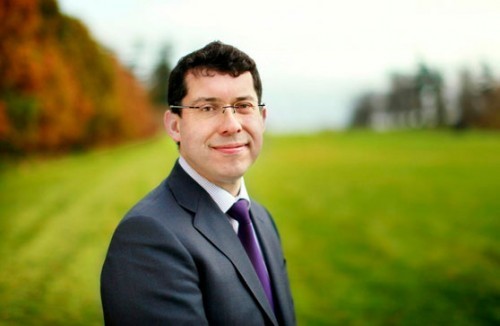 Senator Rónán Mullen
"I have listened to this debate from my office. It is obviously one of the gravest issues that will ever be discussed in these Houses because unlike many other issues which we debate, this involves the lives and deaths of human beings. It is no secret that I was extremely disappointed with the approach taken by the committee, the way its work was managed, and the way the time allowed for questioning and thorough analysis of the issues was completely curtailed. I regret to say that there was on occasions an atmosphere that I felt was disrespectful of the minority. There were a lot of things to regret, but perhaps I should focus on the issues.
It is staggering to consider the things the committee never considered in detail or at all. I was among those asking to hear evidence about the human rights case for the eighth amendment. We heard from international experts from a supposed human rights culture that does not believe that the unborn has any rights before birth. That is the standard. That is the default position among the international human rights fraternity, the people who dominate the debate. They will never, ever criticise a law on abortion on the grounds that it is too liberal. The fact that this was not engaged with or that a voice to explain the human rights thinking behind protecting both unborn babies and their mothers in the Irish Constitution was not heard was a remarkable omission.
Another great issue that we never got to grips with was the question of whether the eighth amendment has actually contributed to saving lives. This issue is often presented as though the only issue is whether we put the inconvenience on women by forcing them to go to Great Britain for abortions or let those same abortions happen in Ireland. An NGO which supports abortion was brought before the committee even though advocacy groups were not supposed to be there and made the blithe and untested claim that it does not matter what the law says as the same number of abortions take place. I am roughly paraphrasing what it said. However, the obvious comparator is Great Britain with its figure of one in five pregnancies ending in abortion. According to the best figures we can muster and the best estimates, estimates that have been prepared by actuaries, if we take our abortion figures, tragic as they are at over 3,000 annually, if we allow even for 1,000 or so or more abortions taking place through the pill, it is a far lower abortion rate.

One in 19 Irish pregnancies ends in abortion. However, the committee never felt it was necessary to look at whether the law being the way it is in Ireland has caused people not to choose abortion with the result that there might be thousands of people walking around today living as I live and in perfect health. That is really what is at stake. It is whether we see one person to be protected or whether we see two. If the unborn baby was not a human being, it certainly would be heartless to deprive anybody of the right to abortion but what is at stake here is whether we see one person to be protected or two. What we have achieved in Ireland is a law that guarantees the right to life of the mother in all circumstances. Contrary to what has just been said, the threat to life does not have to be imminent. One senior obstetrician told me that they were comfortable that the law allows them to do whatever they need to do to protect a woman. That is why the unfortunate invocation of the Savita Halappanavar tragedy was so unfair because this did not have to do with doctors refusing life-saving treatment to a woman. This, according to the reports, the inquest and all of the documents, was about doctors failing to comprehend that a woman's life was in danger. We need to be honest and not use these tragic cases in a propagandistic way.
The experiences of families that believe the lives of some of their loved ones have been saved by the eighth amendment was not of interest to the committee. I know one family that made an abortion appointment twice but because the law is the way it is, there was that necessary process of thinking. I know one person who came back and said to me: "If only I'd known somebody to tell me I could cope." That is what is at stake. We pretend to be compassionate by saying we will let everybody make the decision and that it should be between themselves and their doctors but who is going to speak up for the baby? I have not heard any contribution here so far actually talk about the baby as though he or she has any rights. I do not know what that means. I do not know what politicians are really thinking. I do not know if they feel they have to obey a party line or if they really do not believe the a baby has any rights because what was proposed by the committee leaves the baby with very few rights. Let us remember because people wanted to talk about complex and tragic cases, like rape, that do conflict people. The morning-after pill is legal in Ireland. Protection for the unborn baby takes place from the moment of implantation and many people who experience that horrible crime go on to keep their babies, which was one very positive thing we heard at the committee. However, in order not to have to deal with the complexities of whether we would legalise abortion in this case or not, the committee proposed that it be okay to take any unborn child's life up to 12 weeks.
I received a letter recently from somebody who asked whether I would consider asking that my colleagues and I in the Oireachtas be given a short straightforward factual presentation on the stages of development that a foetus-unborn baby goes through during a pregnancy. My correspondent said that surprisingly, this information was never set before either the Citizens' Assembly or the committee. I can certainly speak for the latter being true. If there are potential votes on ending an unborn baby's life at particular stages, it would be important in the interests of evidence-based decision making that each legislator would be in possession of this key information and so could be clear in his or her mind on what exactly is at stake at each stage."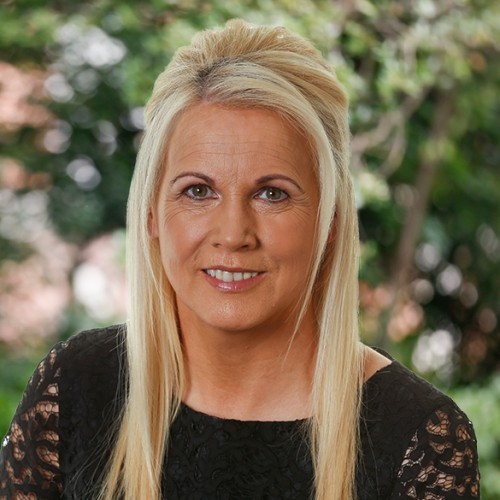 Jennifer Murnane O'Connor
"Hard decisions have to be made but this is a matter for individuals as everyone has their own story. I will give mine. I had my first child at 22 weeks. She weighed only 3 lb and then lost 8 oz to weigh just 2 lb 3 oz. She was quite strong and fought hard and today she is a nurse and a healthy person. This was a baby I gave birth to 30 years ago who, for unknown reasons, was premature and I carried three healthy full-time babies after that. I remember thinking how grateful I would be if she survived and I am grateful. That is my story and there are more cases like mine.
Down's syndrome has been addressed. I have a nephew, who is also my godson, with Down's syndrome. He has completed our family life and we do not have any event at which he is not present. My mother has been given a totally new lease of life since he was born because he is the centre of our world and we are lucky to have him. I can speak for premature children and those who have Down's syndrome because they are in my family.

I believe this is a personal issue. Women have come into my clinics who have had abortions through no fault of their own and I have listened to their story. I am not judge and jury and will never be but I was very surprised with the 12-week recommendation. I will never judge anyone or tell them what they did was wrong but I have my own feelings on this. I believe there will be a referendum and that the women of Ireland want one. I will be respectful of their choices. As a democracy, we need to let the people of Ireland have their choice. Nevertheless, there are a lot of good stories out there, such as mine, of children who have Down's syndrome or other disabilities and we cannot forget them. There have been horrific stories of people who are in a place that, through no fault of their own, they do not mean to be in and they have to make a decision they do not want to make. We have to look at every decision and I am glad to give my story to the House. It is a true story and I am proud to say my daughter is healthy and well."