Human embryos are more muscle-bound than adult humans, new microscope images cataloging early development show.
For instance, at seven weeks of gestation, embryonic hands have about 30 muscles. Adults have about 19. Many of the muscles are lost, and some fuse with others, adopting the adult arrangement by 13 weeks of gestation, researchers report October 1 in Development.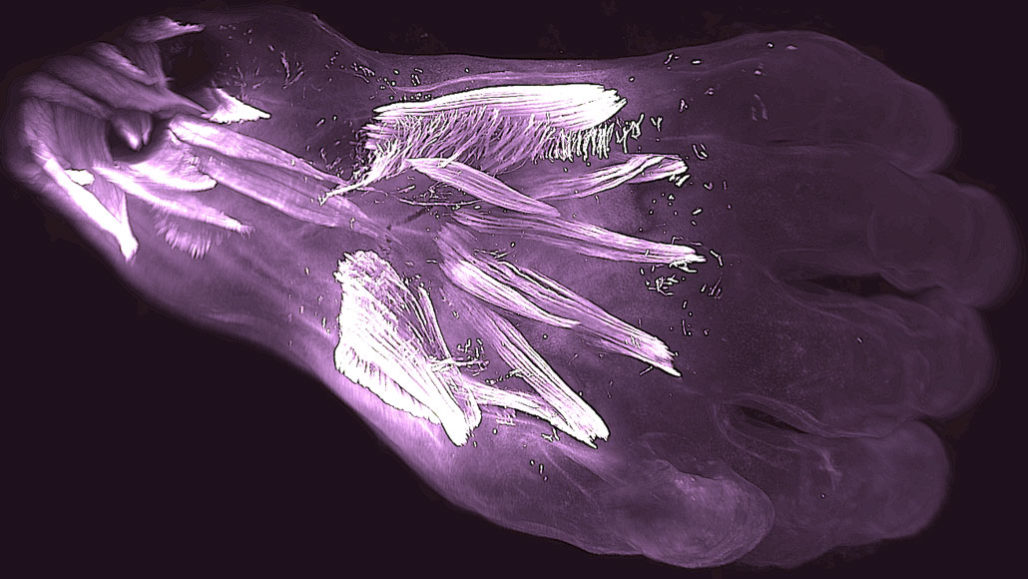 Muscles in the back of a 10-week-old human embryo's hand called dorsometacarpales (the two smallest horizontal muscles highlighted at center) will be lost or fuse with other muscles during development.
RUI DIOGO, NATALIA SIOMAVA AND YORICK GITTON
Share this:
Read more here: https://www.sciencenews.org/article/human-embryos-hand-muscles-anatomy-development