It was brilliant to see 55 organised local Rallies for Life across the island for 2021 - a significant increase on the amazing effort in 2020 which saw 37 events take place.
To add to this fantastic support from pro-lifers, the local Rallies for Life featured in local newspapers, and were reported by national platforms such as Gript, the Irish Catholic and Alive, and in platforms overseas! See more below.
---
The Rally for Life featured on the front page of Alive newspaper, with a fantastic picture from the Dublin rally at GPO.
---
The local rally that took place in Carrick-on-Shannon was covered in the Leitrim Observer. The photo showed the heart-breaking abortion figures for both 2019 and 2020.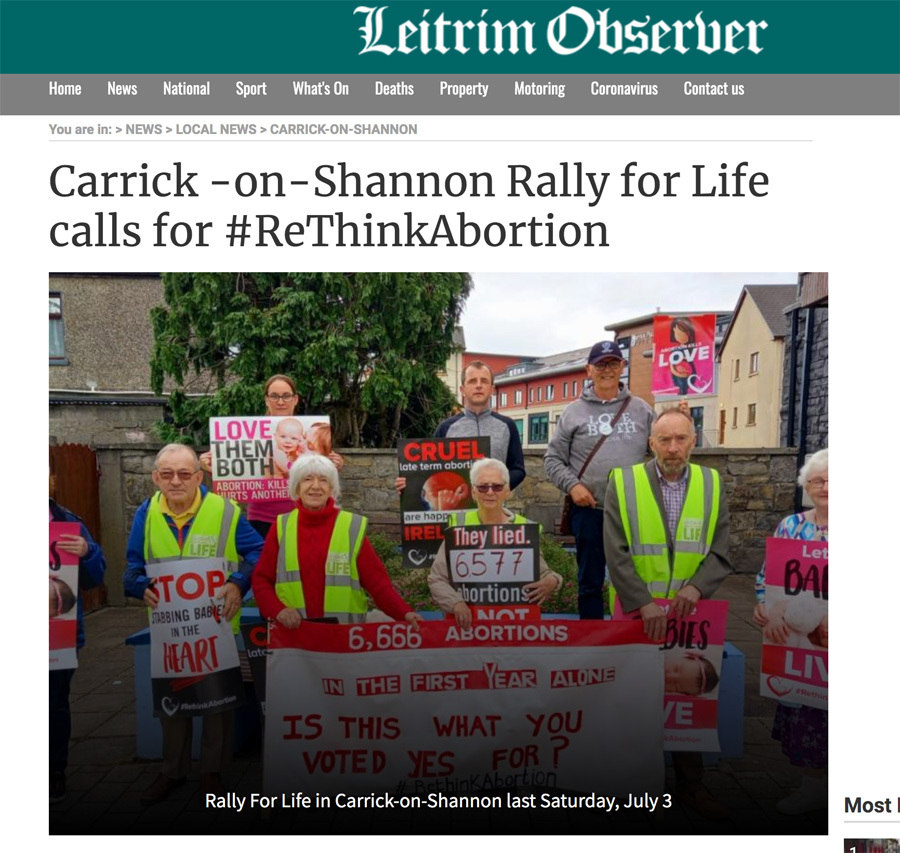 ---
Two rallies took place in Co. Westmeath organised by Raymond McIntyre. The rally in Athlone was covered by the Westmeath Independent, and the rally in Mullingar was covered by the Westmeath Examiner, with both papers showing photos of the devastating abortion figures of 2020.
Westmeath Independent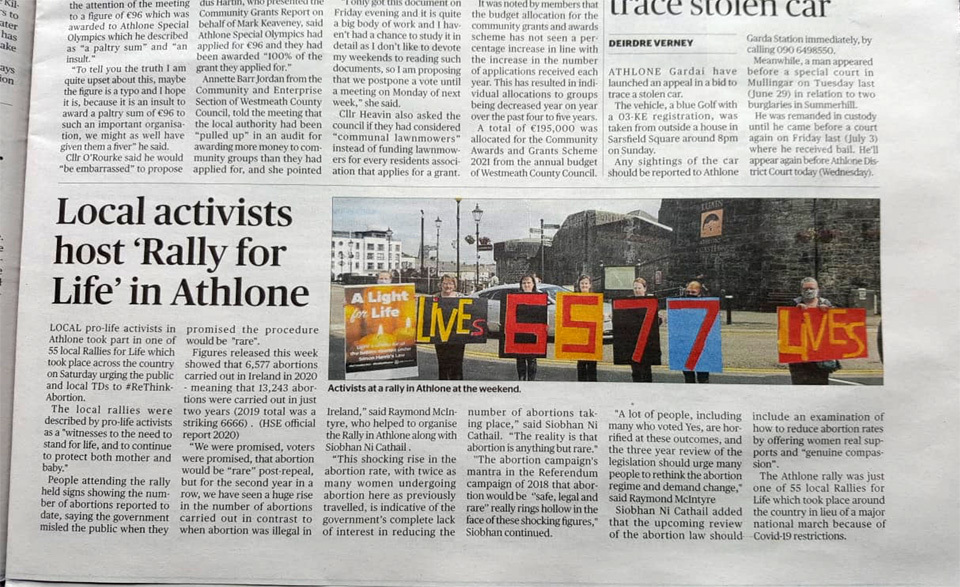 Westmeath Examiner
---
Our poster highlighting the devastating truth about the abortion figures in Ireland in the first two years of the abortion regime, was published in the Dungarvan Observer when they covered the rally that took place in Dungarvan, organised by Vicky Wall.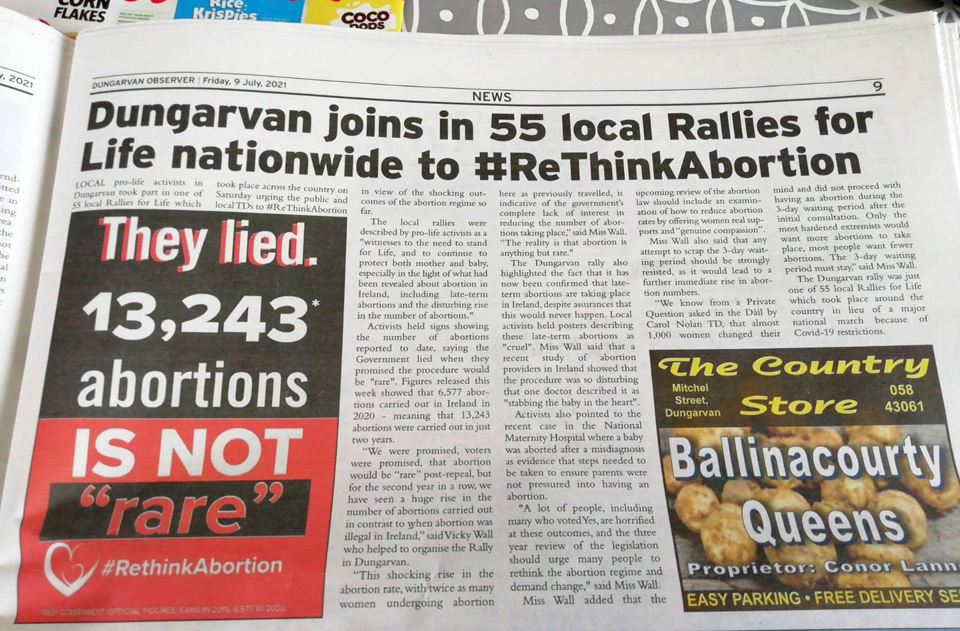 ---
Pro-lifers in Offaly also joined us as we Rallied for Life, organised by John Egan, which was also covered by the Midland Tribune.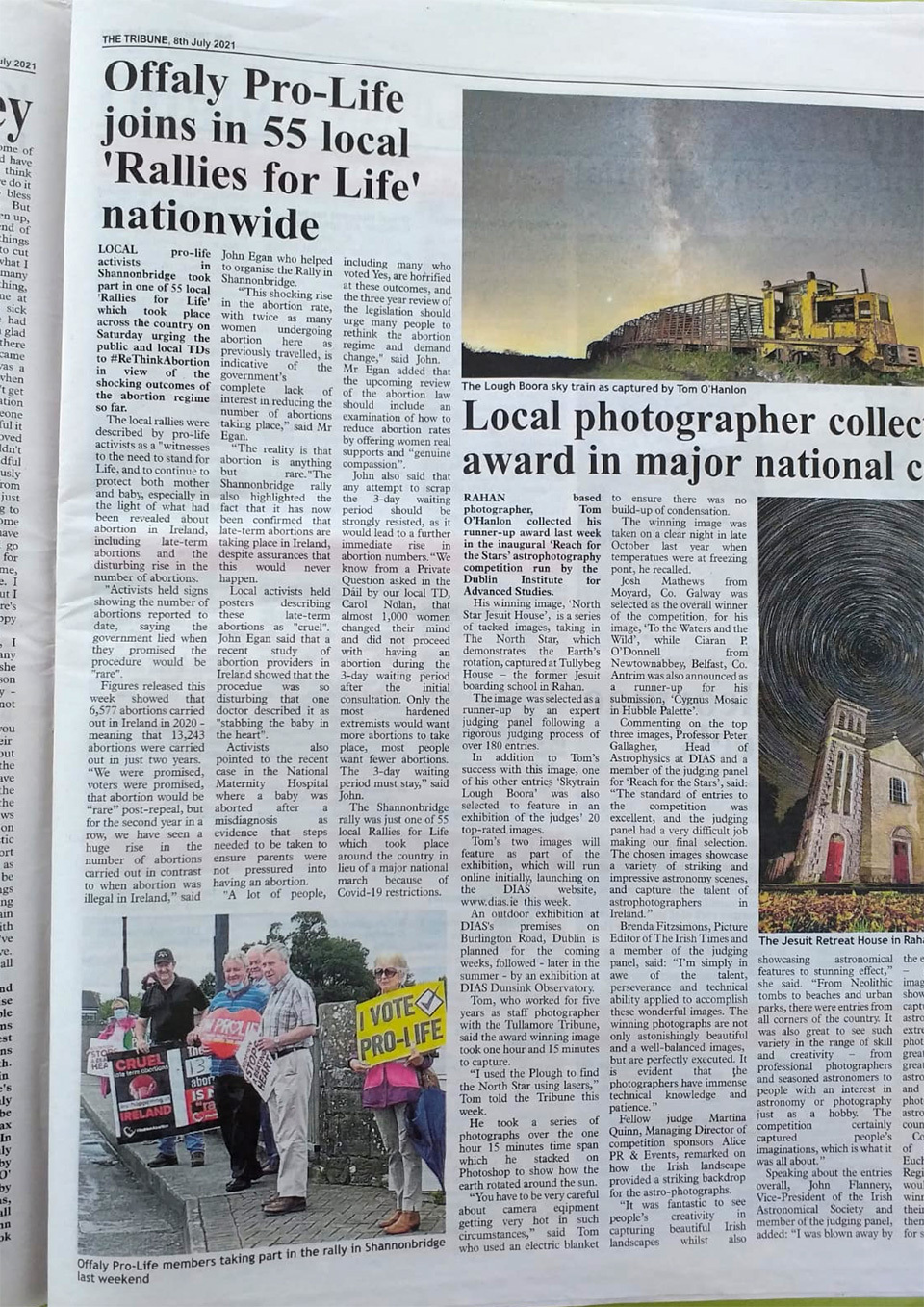 ---
Fantastic coverage of the Rally for Life in The Irish Catholic. As well as featuring on the front page, The Irish Catholic also published a series of photos from multiple rallies in Ireland.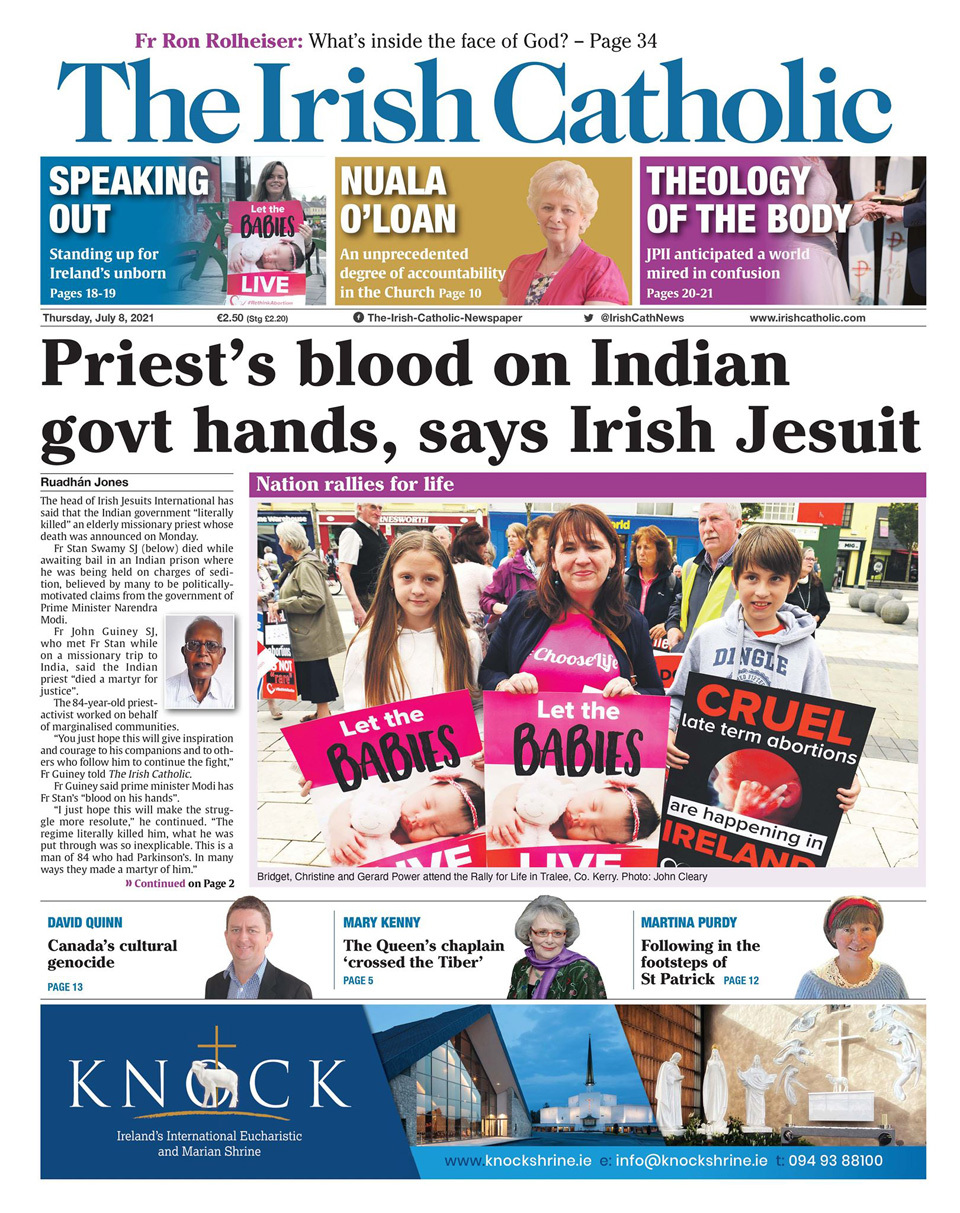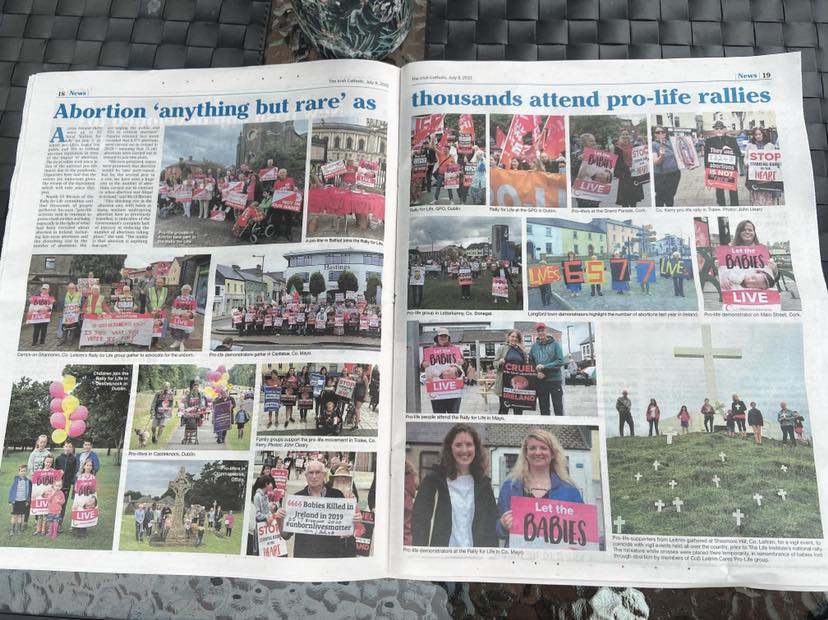 ---
"278 legal abortions in Limerick". This heart-breaking abortion figure for Limerick in 2020 was reported in the Limerick Post when they covered the local rally that took place in the City which was organised by Philip Norden.

---
Some great coverage of the Rally for Life in Roscommon Town by the Roscommon Herald which was supported fantastically by local pro-lifers.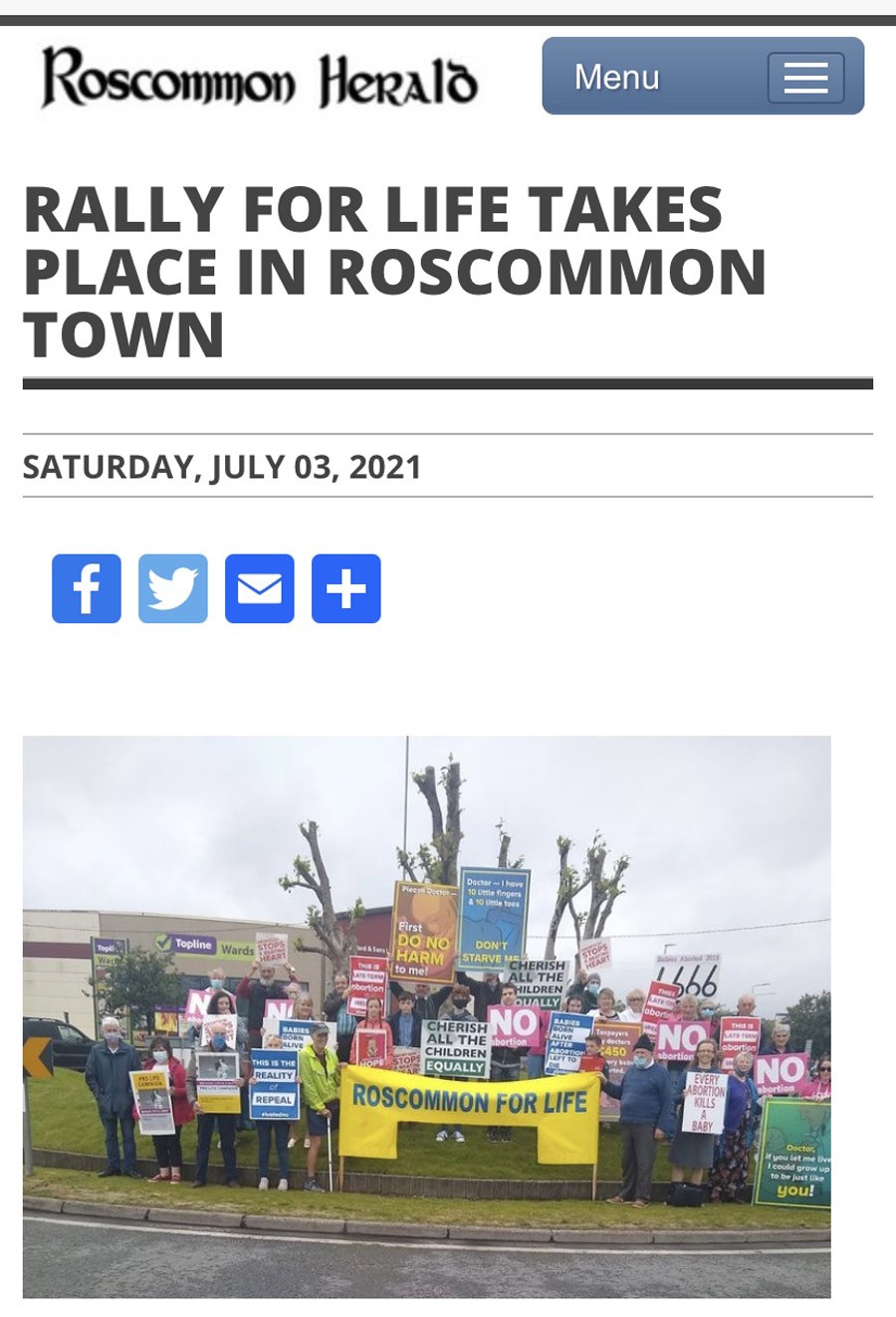 ---
The Rally for Life was also reported on by Iona Institute, highlighting the 55 local rallies that took place to urge people to #RethinkAbortion.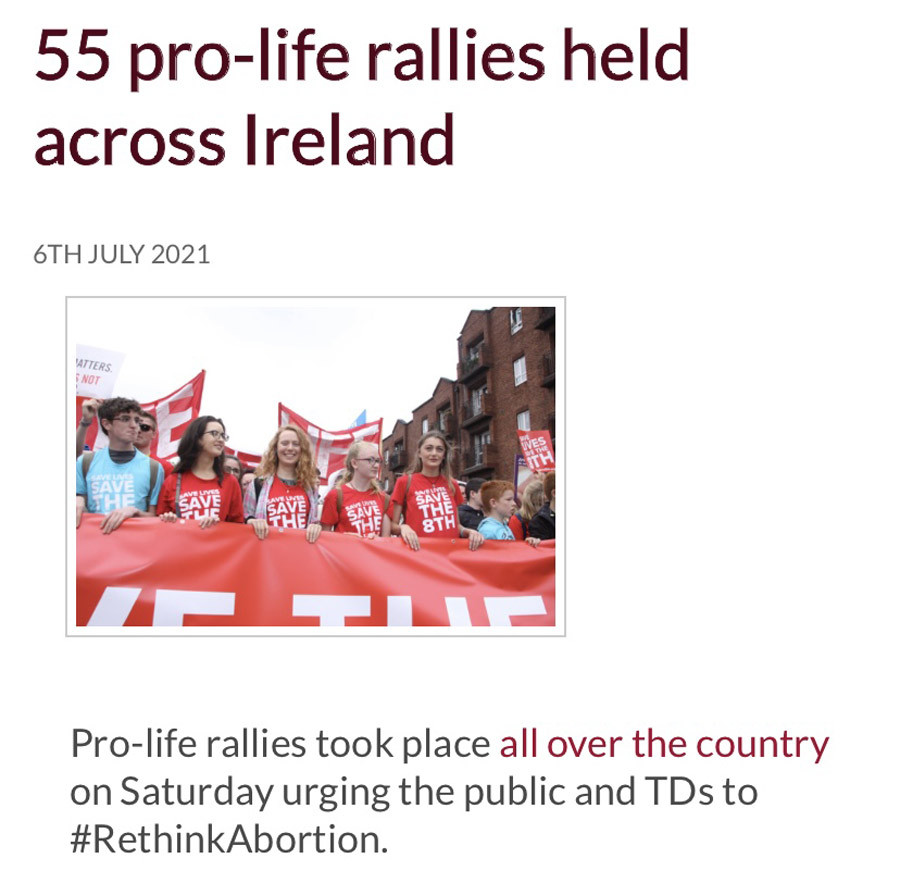 ---
A brilliant coverage of the Rally for Life from an International news Platform called Culturizar, who are based in Argentina!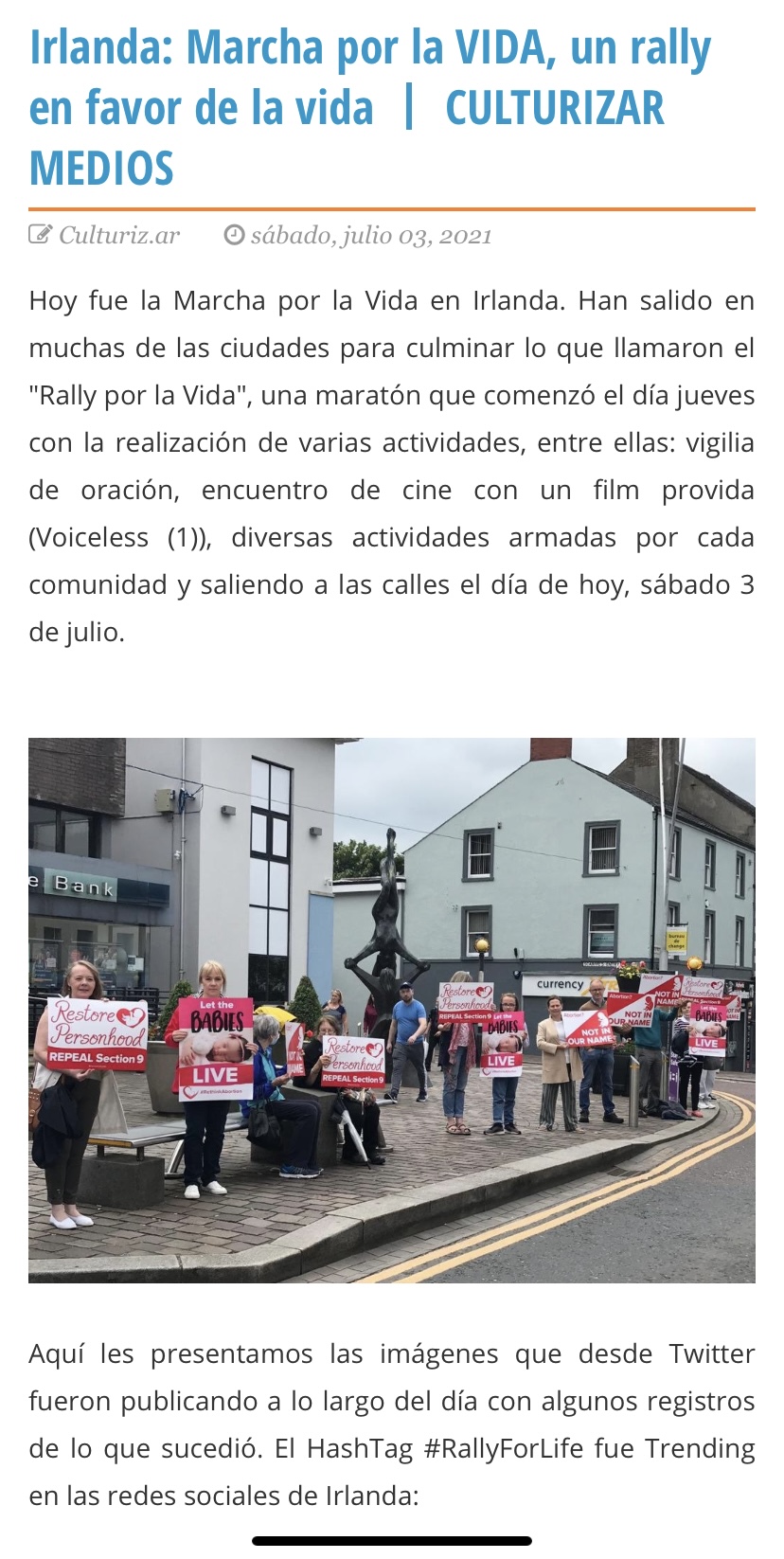 ---
Another massive THANK YOU to everyone who organised or joined in with a local rally, helping us to make this possible. With your help we were able to expose the cruel reality of the abortion regime in Ireland.