A pro-life billboard which went up in Portland, Oregon, was vandalised by abortion activists, who wrote a disturbing message.
The billboard, which was sponsored by ProLife Across America, featured the quotations "Protect the Babies' and 'Heartbeat 18 days from Conception', with an image of a baby to the side.
Abortion activists vandalised the billboard by writing 'Kill them kids' and placing an 'x' over the eyes of the baby, whilst also covering up a help phone number that was provided for women who may need to reach out for support.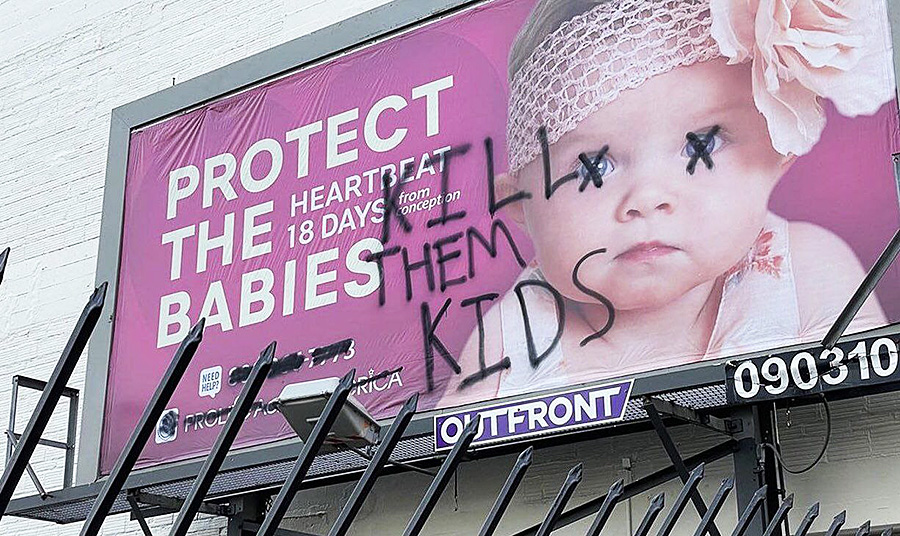 The billboard was removed on Jan 2, and ProLife Across America director Mary Ann Kuharski said that they hope to replace the billboard.
This attack on pro-lifers is one of many that have occurred in the US, particularly since the overturning of Roe v Wade. A list of attacks can be seen on LifeNews.
A disturbing message like this only brings to light the truth about the abortion industry. In an attempt to attack the pro-life movement, these activists have admitted that abortion is the taking of the human child, whilst also showing, as they have done with many of their attacks in the last year, that they will try to take away a woman's "choice" to choose life for their baby.