Conor O'Dowd, a young man with Down syndrome, has delivered a letter to the Rotunda maternity hospital urging them to 'save babies' after the master, Dr Fergal Malone, said 95% of babies with the condition were now aborted – almost double the 50% aborted figure he previously gave in 2018.
His father, Michael O'Dowd, a disability rights campaigner, said that the claim that 95% of parents at the Irish maternity hospital were aborting where the baby had Down Syndrome was like a "gut punch – and urged the Rotunda to review how it was handling the issue.
Conor gave a heartfelt speech at the hospital, directly addressing Prof Malone. "I love my life", the young chef and photographer said, "I don't understand why people are trying to take away people with Down syndrome."
Conor's letter is a response to Professor Malone's statement that 95% of parents diagnosed with a Down syndrome baby in the Rotunda seek an abortion.
'What are you telling parents?" he asked. "Tell them the truth.'
"Please save babies with Down Syndrome," he said, saying that what was happening was "very wrong and very unfair."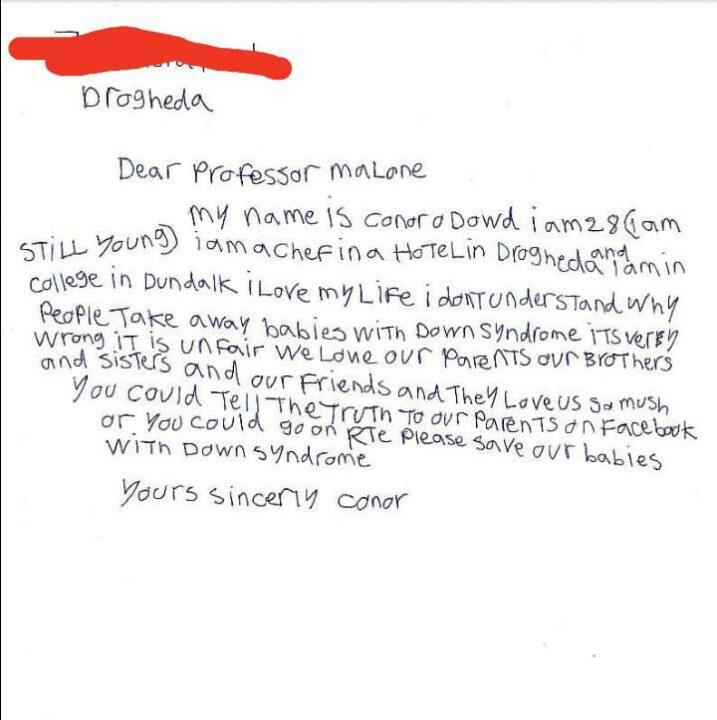 Michael O'Dowd stated that it his belief that the appalling rate of abortion for babies with Down syndrome "is a governance issue for the Rotunda".
"A 95% rate of abortions indicates that information given to prospective parents is skewed towards highlighting potential medical problems, ignoring the positive aspects of having a child with Down syndrome," he said.
"There needs to be a change in attitude among medical professionals to the issue of disability and the contribution of people with disabilities to society."
Mr O'Dowd said it was like a "gut punch to us to hear that the termination rate for foetuses with Down syndrome was 95% for expectant mothers" and that this was "a truly tragic figure."
He said that it was a "truly grotesque legacy" for the hospital and that the Rotunda should review its care for families where a baby was diagnosed with Down syndrome.
Mr O'Dowd said that the rate of abortion after a diagnosis of disability of Down Syndrome seemed to have almost doubled in just five years.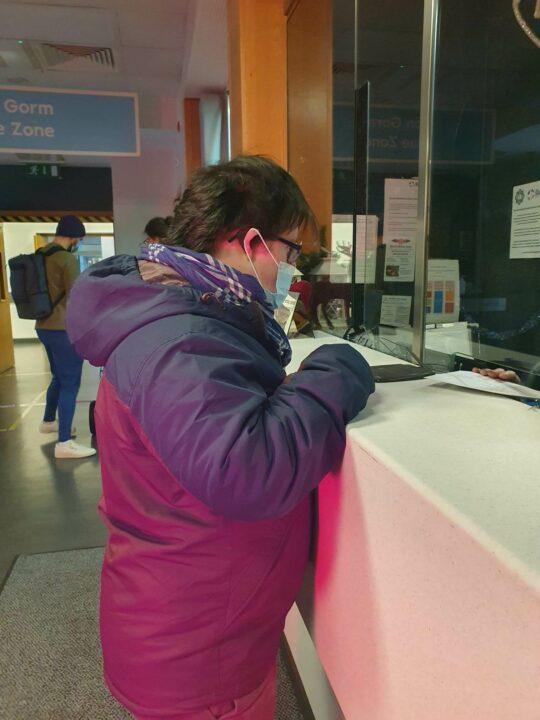 "In 2018, Professor Malone stated that "approximately half" of all parents with a prenatal diagnosis of Down Syndrome aborted the baby – while the other half did not. Now he says that 95% of babies with Down Syndrome are aborted. What are the reasons for such a huge increase since then? We need answers to these questions," he said.
"We have seen from research in other countries that parents say they come under pressure from medical professionals to abort after a diagnosis of Down syndrome," he said.
"The authors of one 2020 study said that: 'more often, however, the mothers reported negative experiences with medical staff, including a lack of compassion, pressure to terminate their pregnancy, and pessimistic expectations about outcomes for their child and family. Many received limited or no additional resources or support systems. For those individuals, memories of the diagnosis continued to be associated with negative emotions, and the time that had elapsed had not helped lessen the impact. Mothers who had not received positive feedback could recall their diagnosis experience in specific, often haunting detail, even after 20 years.'
"Families deserve better than this – and we want an inquiry into what families are being told in Irish hospitals, when we are seeing the truly appalling and upsetting numbers being given by Dr Malone of 95% of babies diagnosed with Down syndrome being aborted," he said.
Campaigners have described the abortion rates for babies with Down Syndrome as a 'lethal discrimination' and say that children with the condition are being "eradicated " before birth.
---
This piece was first published on Gript.