Hope and Defiance as we rebuild the culture
This October, be part of the Renewal Tour, as we bring hope and defiance to all four corners of Ireland with an exciting and essential event guaranteed to elevate and motivate pro-lifers as we seek to rebuild this broken culture.
But most of all it will bring us together how to forge a pro-life future by realising the strength of our cause, and the potential for change that lies in the enduring truth of the pro-life message.
The Renewal Tour presents both a must-see, compelling documentary on how the 8th was lost - and a hugely important discussion of the book Patriots: The untold story of the Irish Pro-Life Movement.
It will feature superb speakers who will outline a plan to make Ireland a pro-life nation once again.
And it will platform courageous new young pro-life leaders who are already challenging the narrative and exposing the reality that this cruel abortion regime is killing babies and harming women.
The Covid lockdown has prevented us coming together for too long, but the amazing Rally for Life in July showed the that passion and energy for Life that drives the pro-life movement is as strong as ever.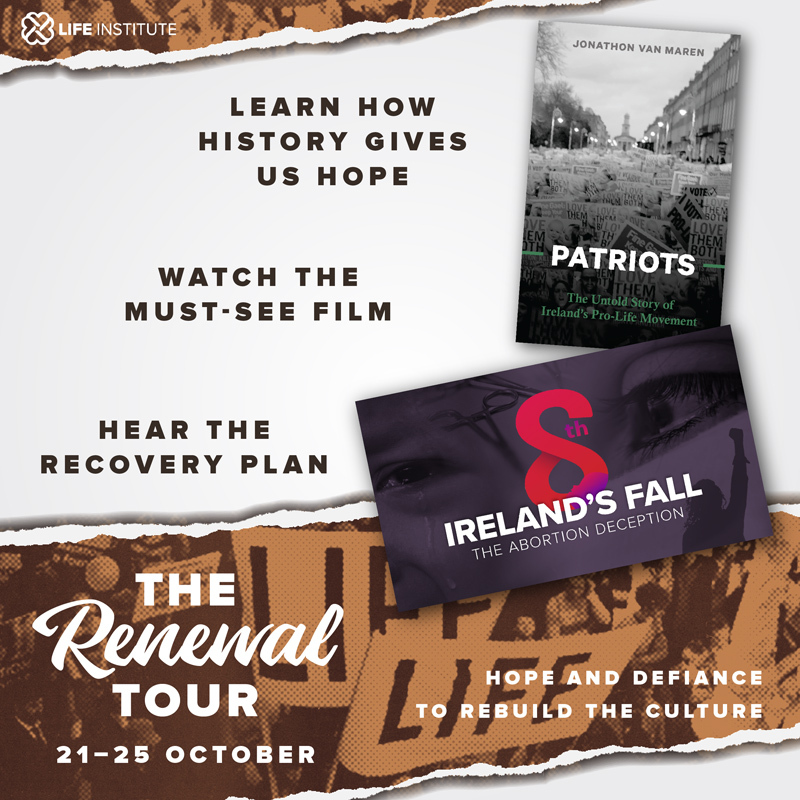 Be INSPIRED by speakers like Carol Nolan TD, Niamh Uí Bhriain, Peadar Tóibín TD, Vicky Wall of Every Life Counts, Mattie McGrath TD, Gianna Care's Carolyn O'Meara - and by historian and journalist Jonathon Van Maren, who is flying from Canada especially for the Renewal Tour.
WATCH an exclusive screening of Ireland's Fall: The Abortion Deception, the acclaimed documentary from Tim Jackson.
LEARN how writing a history of the Irish pro-life movement brought journalist and historian Jonathon Van Maren to predict that the culture can swing full circle because of the strength and determination of those who care the most.
DUBLIN : Friday, 21st October @ 7pm
CORK : Saturday, 22nd October @ 7pm
DONEGAL : Monday, 24th October @ 7pm
CASTLEBAR: Tuesday, 25th October @ 7pm
JOIN US
---
HOSTS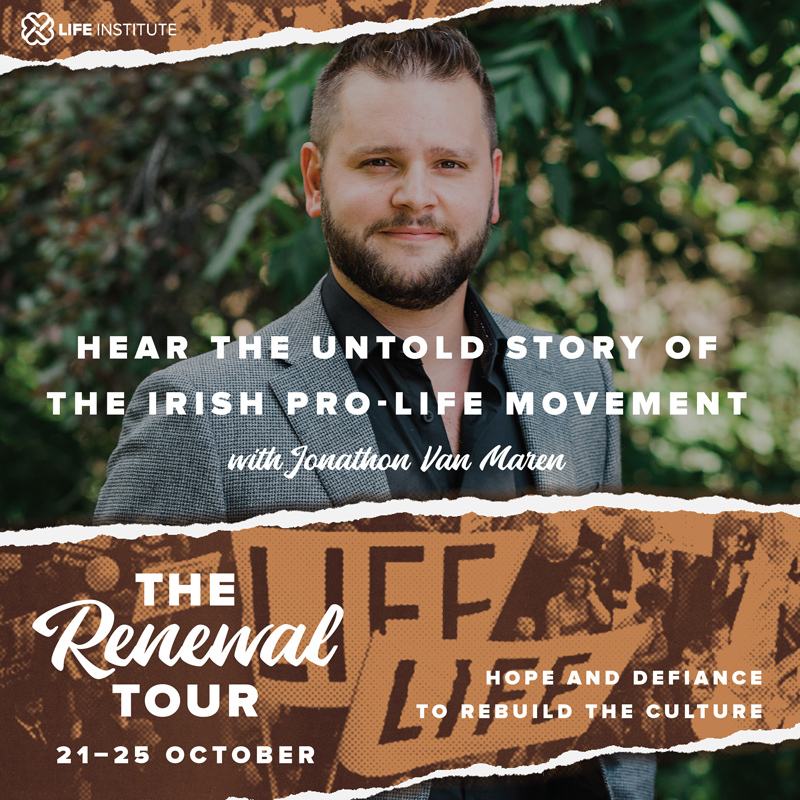 Jonathon Van Maren is a public speaker, writer, and pro-life activist. His commentary has been translated into more than eight languages and published widely online as well as print newspapers and has been featured on CTV Primetime, Global News, EWTN, and the CBC as well as dozens of radio stations and news outlets in Canada and the United States.
He speaks on a wide variety of cultural topics across North America at universities, high schools, churches, and other functions with a speciality in pro-life strategy, among other topics.
Jonathon's first book, The Culture War, was released in 2016. His other books include Seeing is Believing, Patriots, and A Guide to Discussing Assisted Suicide (co-author).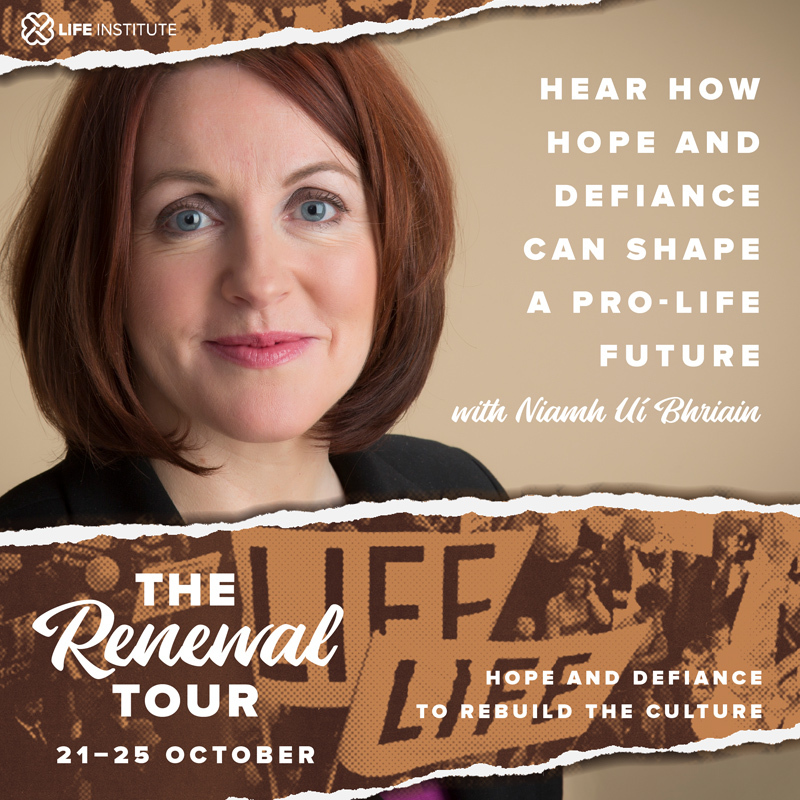 Niamh Uí Bhrian is the Chairwoman of the Life Institute, and a veteran pro-life activist for nearly 30 years and a prolific commentator on right to life issues
---
Register for Dublin - FRIDAY 21ST OCTOBER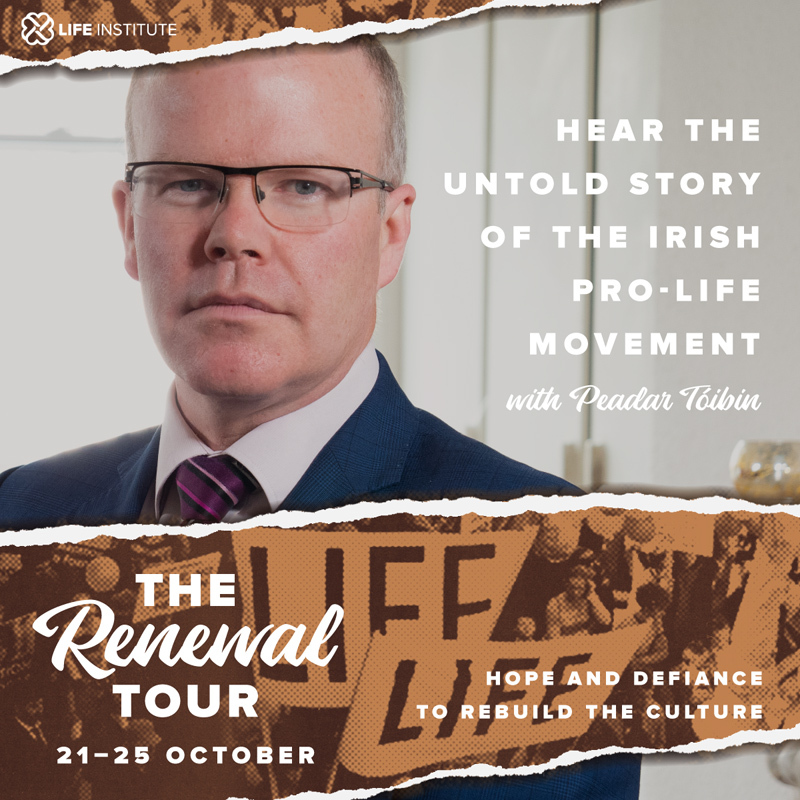 Peadar Tóibín is a TD for Meath-West and the leader of Aontú. A tireless fighter for the right to life of the unborn both now and during the 8th amendment, Peadar has witnessed up-close the manipulation and lies used to push for abortion on demand in Ireland.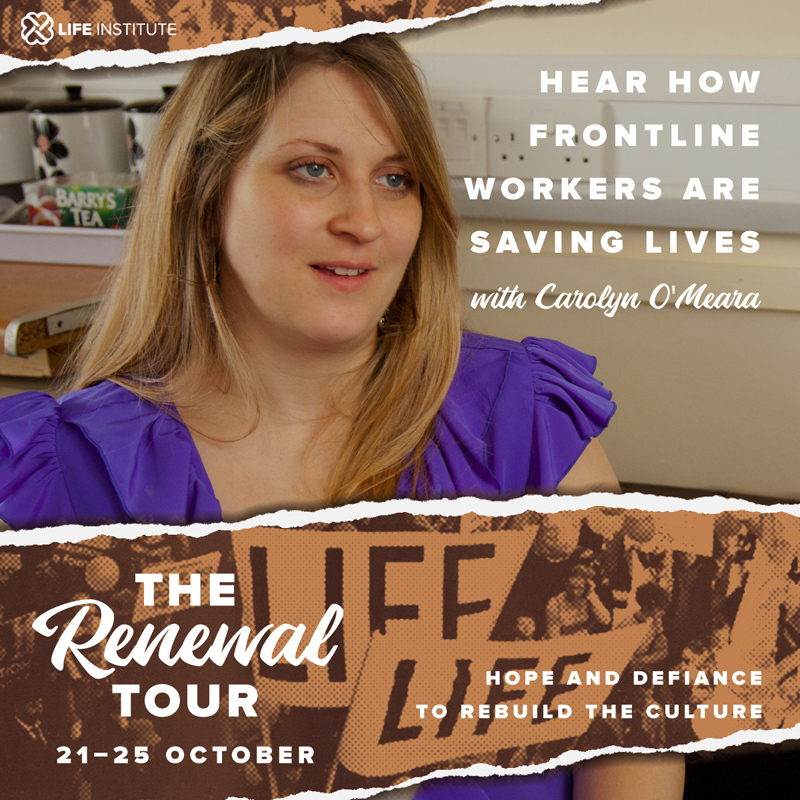 Carolyn O'Meara is the founder of Gianna Care, which is Ireland's biggest crisis pregnancy support organisation offering compassionate care and support to women and their babies. They have opened up centres of care in Dublin, Galway, Kerry, Limerick and Offaly and are providing practical care in pregnancy every day.
"Our goal at Gianna Care is to identify the barrier preventing the woman from continuing her pregnancy, and either completely remove this barrier, or minimise it as much as possible."
---
Register for Cork - SATURDAY, 22ND OCTOBER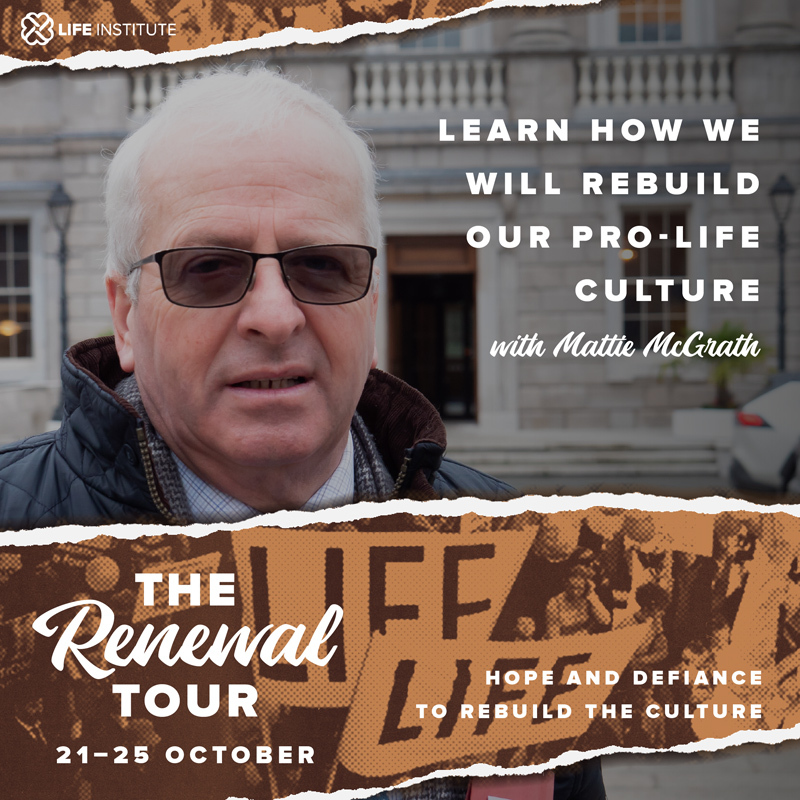 Mattie McGrath is a long standing independent pro-life TD for the Tipperary constituency. Mattie has been consistently calling out the establishment in regards to their treatment of both the unborn and those who defend their right to life.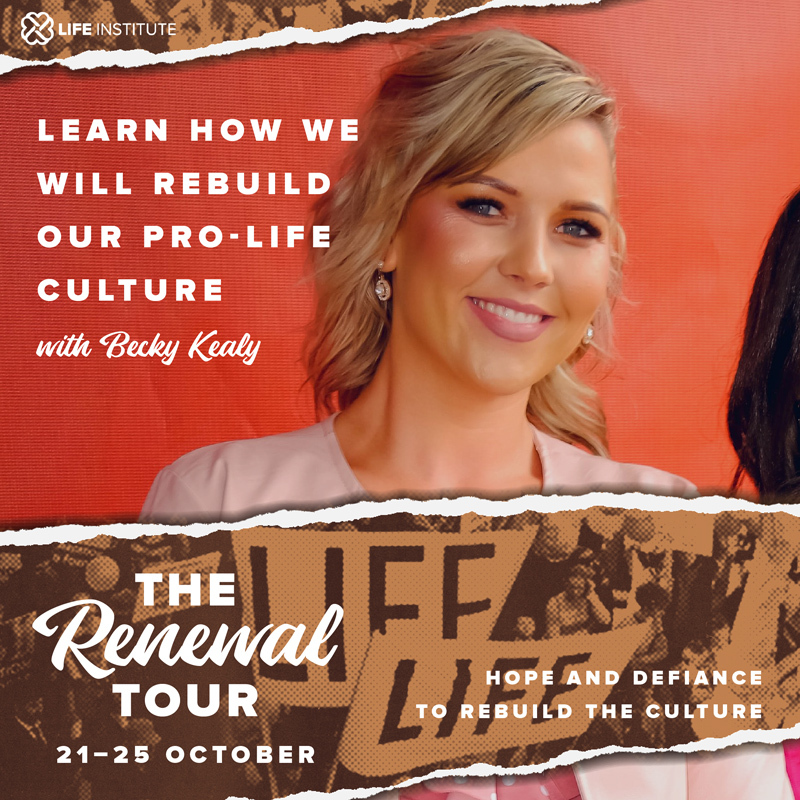 Becky Kealy is an Aontú representative for Cork North West and the former co-ordinator for Youth Defence in Munster during the Save the 8th campaign.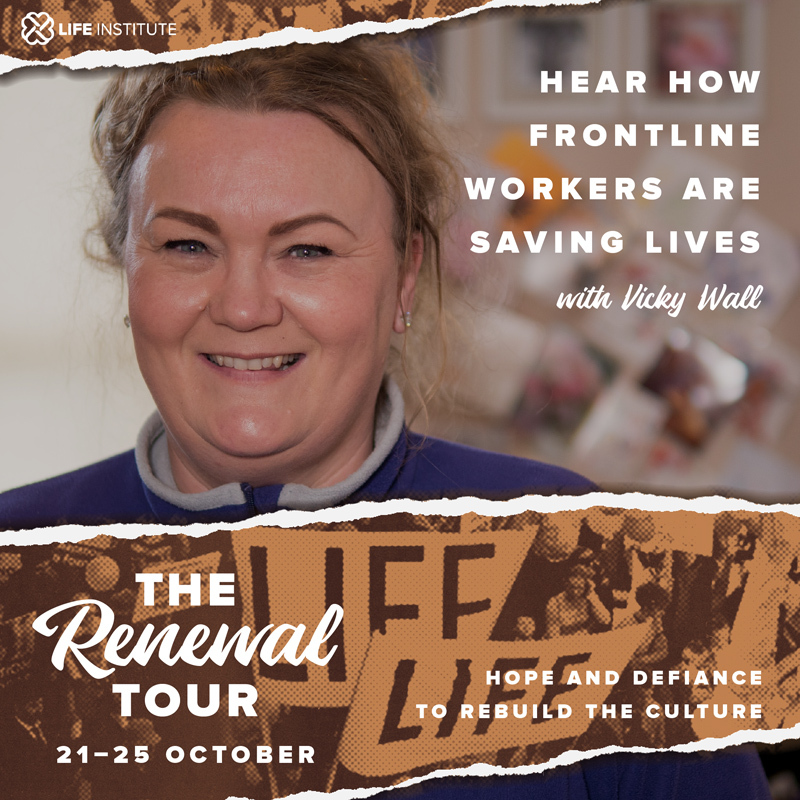 Vicky Wall is mother to baby Líadán who was diagnosed in utero with Trisomy 18. "Líadán is our precious daughter. Her short life taught us all so much about love & family and about what's important in life," she says. Vicky does amazing work with Every Life Counts, a support network for families who have received a diagnosis that their child may not live long after birth.
---
Register for DONEGAL - MONDAY, 24TH OCTOBER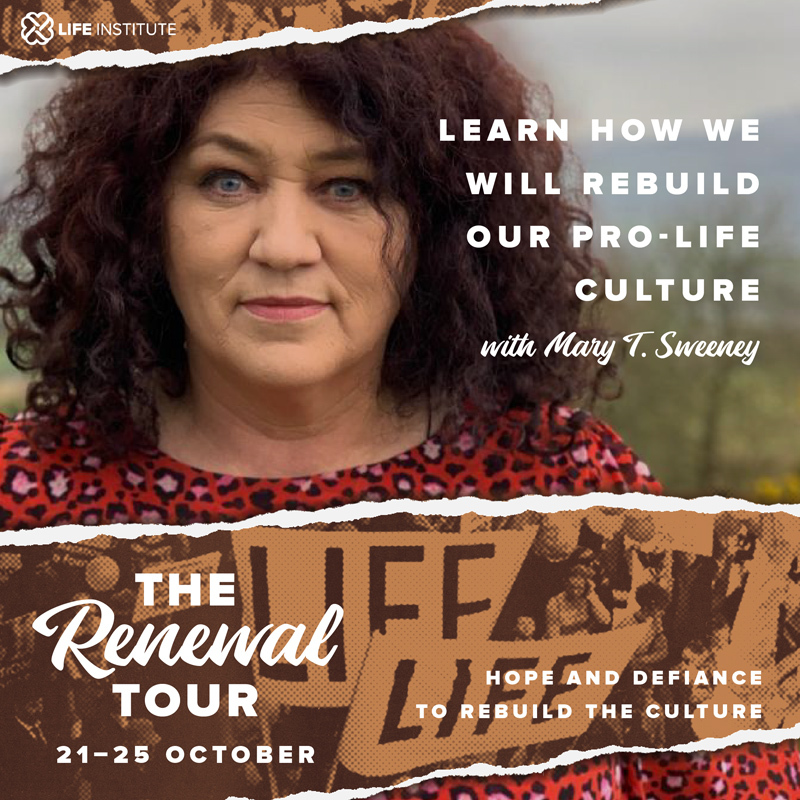 Mary T. Sweeney is an Aontú representative for Donegal, an experienced pro-life campigner who played a key role as part of Donegal Pro-Life in achieving Donegal's majority 'No' vote in the abortion referendum.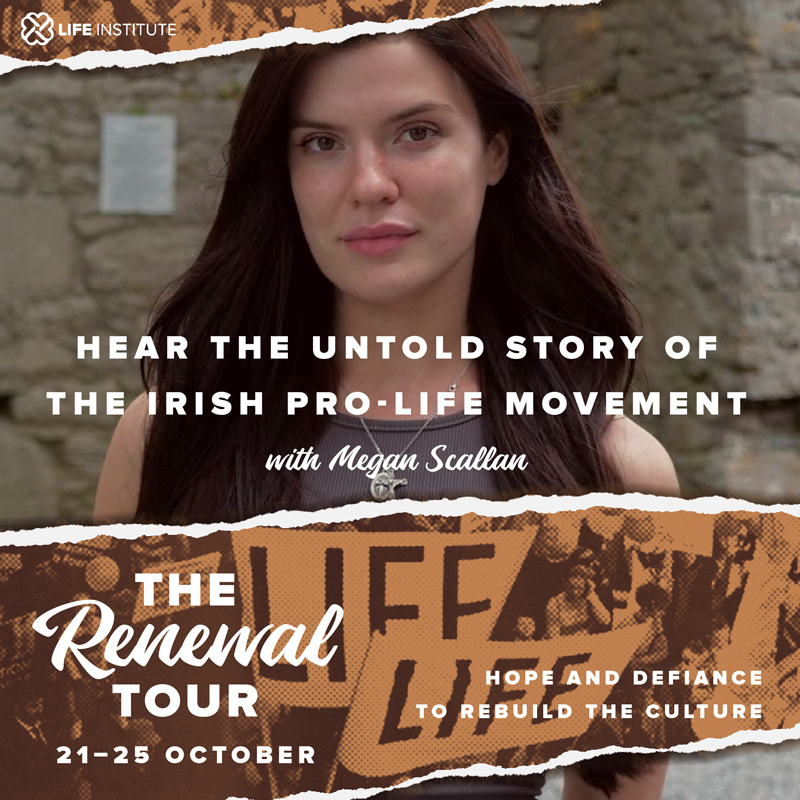 ---
Register for MAYO - TUESDAY, 25TH OCTOBER