"It feels like hope is back": Renewal Tour brings 'inspiration and purpose'
The Renewal Tour drew to a close on Tuesday, October 25th in Castlebar, after a jam-packed and exciting few days in Dublin, Cork, Donegal and Mayo, which drew pro-life supporters in their hundreds.
On Friday, October 21st, the Renewal Tour kicked off in Dublin city centre at the Savoy cinema. There was an atmosphere of anticipation and excitement, as pro-lifers from all over Dublin and surrounding counties met once again to be a witness to the pro-life cause. The documentary was followed by a talk from Life Institute's own Niamh Uí Bhriain, who spoke about bringing hope and defiance to renew the culture. Carolyn O' Meara of Gianna Care shared stories and testimonies about the amazing work done by the organisation, who give real and practical support to women and their babies before, during and after pregnancy. They also provide post-abortive counselling and care to women hurt by abortion.
Gianna Care continue their vitally important and unparalleled work as they are now, sadly, needed more than ever. Jonathon Van Maren, the Canadian historian, activist and author ended the night with a powerful speech about why the overturning of Roe vs Wade should inspire and encourage us to work to make Ireland a pro-life nation once again. The atmosphere afterwards for tea and coffee at the Gresham Hotel, where Jonathon signed copies of his book 'Patriots: the untold story of the Irish pro-life movement', was upbeat as everyone welcomed the opportunity to meet and discuss plans once more.
The next day, the Renewal Tour was welcomed at the Clayton Hotel in Cork, where pro-life supporters from Cork and surrounding counties eagerly awaited not only the documentary and Jonathon Van Maren's speech, but the uplifting and inspiring words from TD Mattie McGrath, one of the most hard working pro-life politicians in the Dáil. Mattie related with the audience about his own difficulties promoting the pro-life message within the government, but despite this, he encouraged his fellow pro-life supporters to never lose hope and keep up the fight.
Aontú candidate, Becky Kealy, a friendly and well-known face to almost all the audience, delivered a rousing speech emphasised the importance of staying active and never taking a backseat when it comes to fighting abortion in Ireland. Megan Scallan was also uplifting, talking about the importance of raising up a new generation of pro-lifers with a new Reclaim initiative with major plans for the coming months. And Vicky Wall, who does such superb work with Every Life Counts, held the audience in the palm of her hand when sharing about this vital life-affirming programme which helps the most sick and vulnerable babies.
The tour featured Tim Jackson's acclaimed pro-life documentary, "Ireland's Fall: The Abortion Deception", which looks at the shocking interference by Big Tech and massively biased treatment of the pro-life side by the Irish mainstream-media during the 2018 abortion referendum. The documentary, which was released in 2021, gave rise to tears as well as joy, as the incredibly hard work of countless men and women was highlighted, an uplifting reminder of the truly courageous people among us.
As the keynote speaker of the Renewal Tour, Jonathan Van Maren, pointed out in his excerpt in "Ireland's Fall", the legacy of the pro-life movement is not found in the unfortunate loss in 2018, but rather the babies, children and adults among us that would not be here, if it weren't for the tireless work of pro-life volunteers. It is found in the hundreds of thousands of lives that were saved as a result of the installation of the 8th amendment. Indeed, this truth is central to his book.
In Donegal, a packed meeting saw more and more chairs being brought out as the crowd continued to pour in for the Renewal meeting. A major draw to the event was the presence of Mickey Harte, Gaelic football manager and staunch supporter of the pro-life cause, who spoke on the night. Mickey shared his thoughts on the pro-life cause, and spoke about the opposition faced by all supporters of life, in a frank and honest way. Echoing the efforts by Life Institute in their billboard campaign, which compares the Irish abortion rate after the repeal of the 8th to that of Sligo town, Mickey compared the number of deaths caused by every single 'Yes' vote in 2018, to the equivalent of a packed MacCumhail Park - and then 3,000 more. What a horrific reality for the audience, who undoubtedly knew this local location well. A much-loved and familiar face, Mickey received a well-deserved standing ovation.
Mary T Sweeney of Aontú followed Mickey, another familiar and dedicated face to the crowd, one many would know personally as a tireless defender of life. Nevertheless, she firmly held the audience's attention as she spoke about her own personal experience with young women facing unplanned pregnancies. One could hear a pin drop as Mary described the time, as a lecturer, one of her students confided in her about her unplanned pregnancy.
Hearts broke as Mary recounted the young woman's main concern: "what will my mother think?". A truly poignant and powerful point was highlighted at this moment: for too many pregnant women, abortion is not a free choice, but one they feel is the only choice. Thank God, this young woman realised that there is always a better option than abortion, and she kept her baby. The audience applauded as Mary described her own happiness, seeing this young woman in her lecture hall, with her beloved child.
The event finally finished, and despite the late hour, almost all the audience stayed for tea and chats, and of course, to get their copies of 'Patriots' signed by Jonathon Van Maren. Hugs and handshakes marked the point at which the Donegal pro-lifers began to call it a night, some reluctantly. There was a palpable sense of rejuvenation and togetherness in the air as the audience said their goodbyes and headed home.
Last, but by no means least, was Castlebar. Similar to the Letterkenny meeting, chair after chair was added to the room in order to accommodate the overflow of pro-lifers, eager to watch the documentary and hear the great line-up of speakers. Mayo's own Tommy Horan addressed the audience with a heartfelt and stirring call to get back to action, as did Paul Lawless of Aontú who talked of the importance of growing a political alternative.
Ben Scallan from Gript Media was warmly received and talked about the importance of growing a badly-needed media platform which told the truth about abortion. Gript's work in investigating and challenging the consensus is second to none. Jonathon Van Maren powerfully shared an unending truth with the crowd when he said that, for decades, "Ireland's pro-life movement told the world what was possible. Her shining example showed those of us in other nations that another way was possible," he said. "And what nation has a more glorious heritage of defiance than Ireland?" He told of pro-life success in Poland, in Chile, in Ecuador and other countries as well as in the U.S. The pro-life tide is rising again.
Niamh Uí Bhriain told the audience that the billboard campaign across the country was especially focused on the need to keep the 3-day reflection period which saved about 1,000 babies from abortion each year - and activists took bundles of leaflets home to start distribution at churches and in doors. It was a superb ending to a week of renewal, with one young woman saying: "I feel like hope is back".
Thank you so much to all the brilliant pro-life supporters who made the Renewal Tour such a great success, raising up the pro-life message and bringing the movement to new campaigns with hope and defiance.
Thank you to everyone who joined us in DUBLIN, CORK, LETTERKENNY and CASTLEBAR!
HEARD speakers such as Mickey Harte, Niamh Uí Bhriain, Peadar Tóibín TD, Mattie McGrath T.D., Michael Collins TD, Gianna Care's Carolyn O'Meara, Paul Lawless, Tommy Horan and Ben Scallan, Every Life Count's Vicky Wall, young leaders like Becky Kealy and Megan Scallan - and by historian and journalist Jonathon Van Maren, who flew in from Canada especially for the Renewal Tour.

WATCHED an exclusive screening of Ireland's Fall: The Abortion Deception, the acclaimed documentary from Tim Jackson.
LEARNT how writing a history of the Irish pro-life movement brought journalist and historian Jonathon Van Maren to predict that the culture can swing full circle because of the strength and determination of those who care the most.
DUBLIN CITY CENTRE : Friday, 21st October @ 7pm
CORK CITY CENTRE : Saturday, 22nd October @ 7pm
LETTERKENNY, DONEGAL : Monday, 24th October @ 7pm
CASTLEBAR, MAYO : Tuesday, 25th October @ 7pm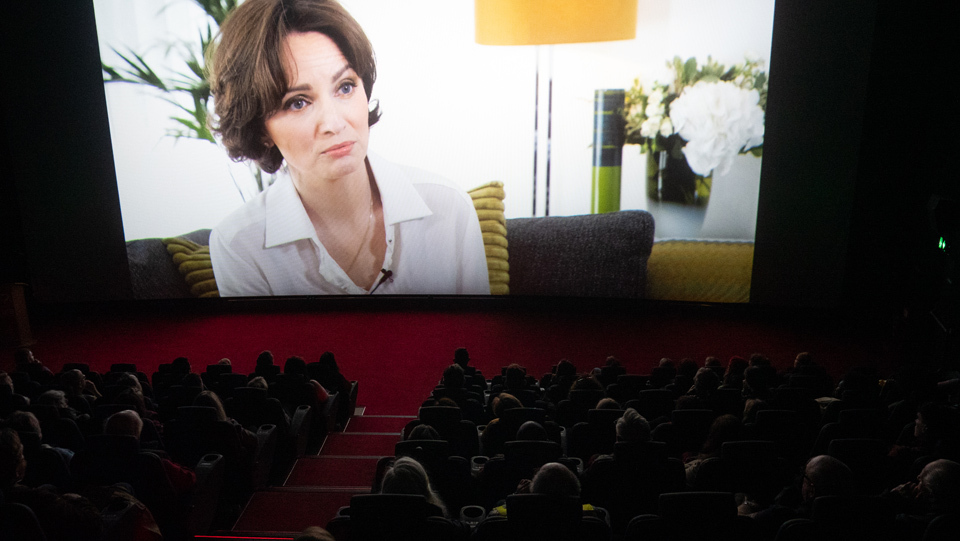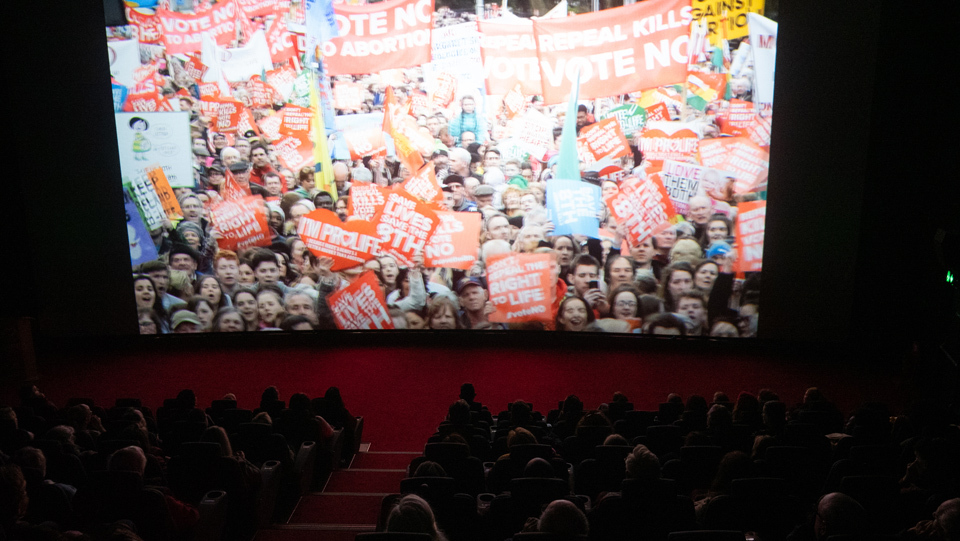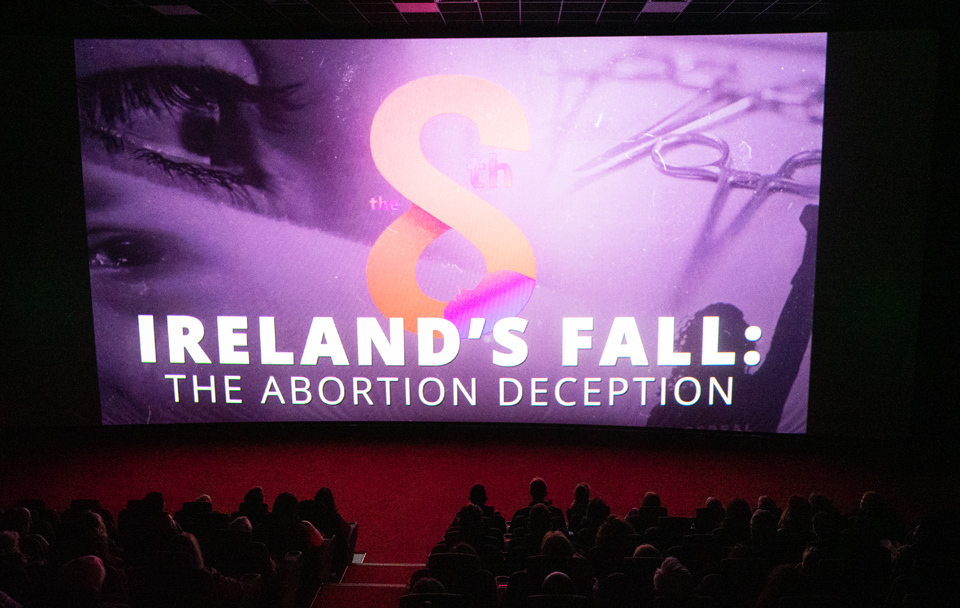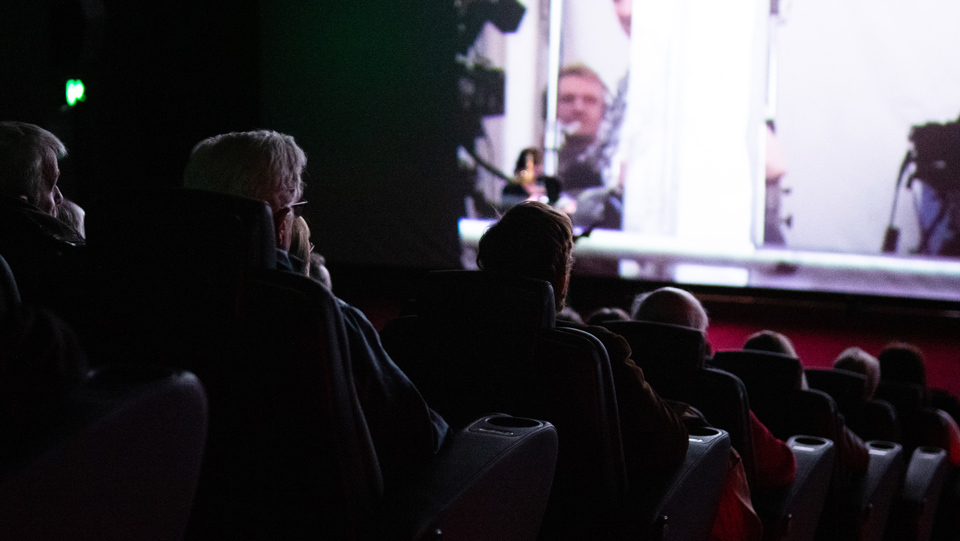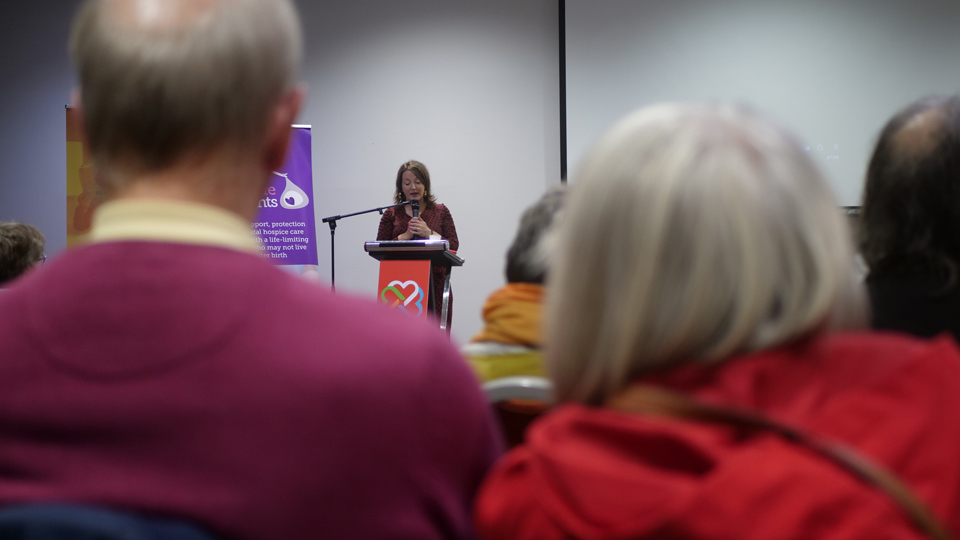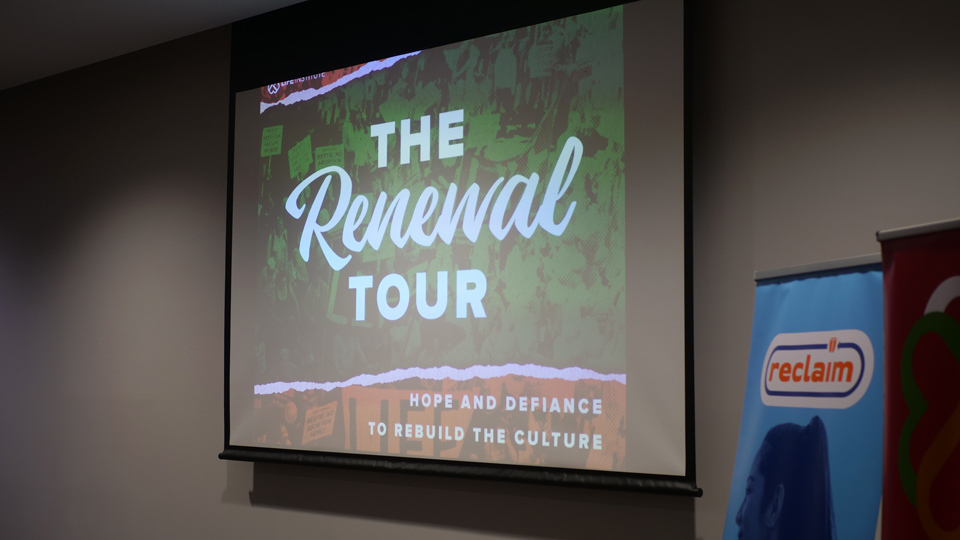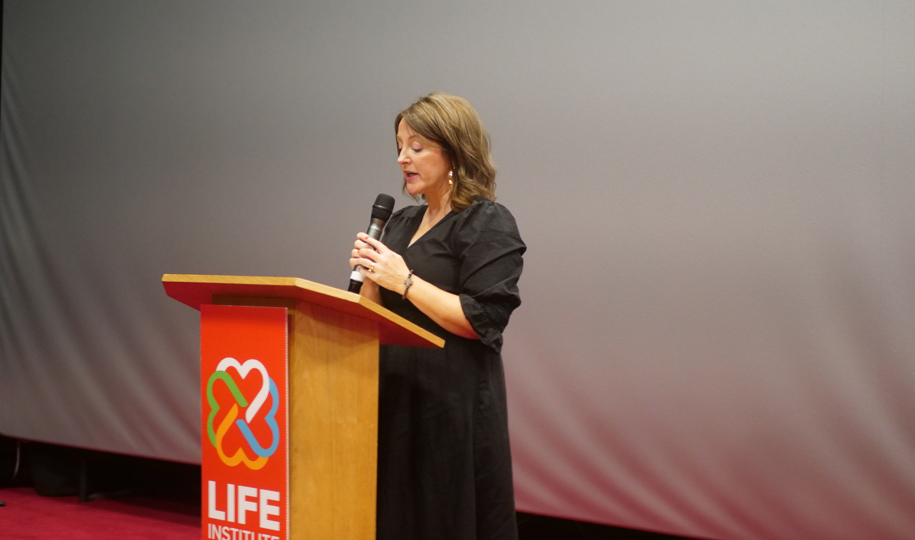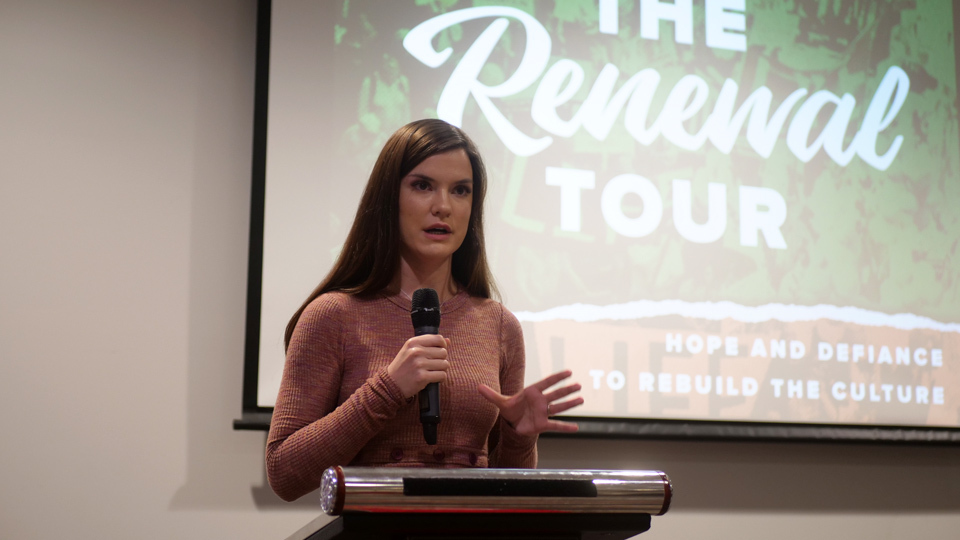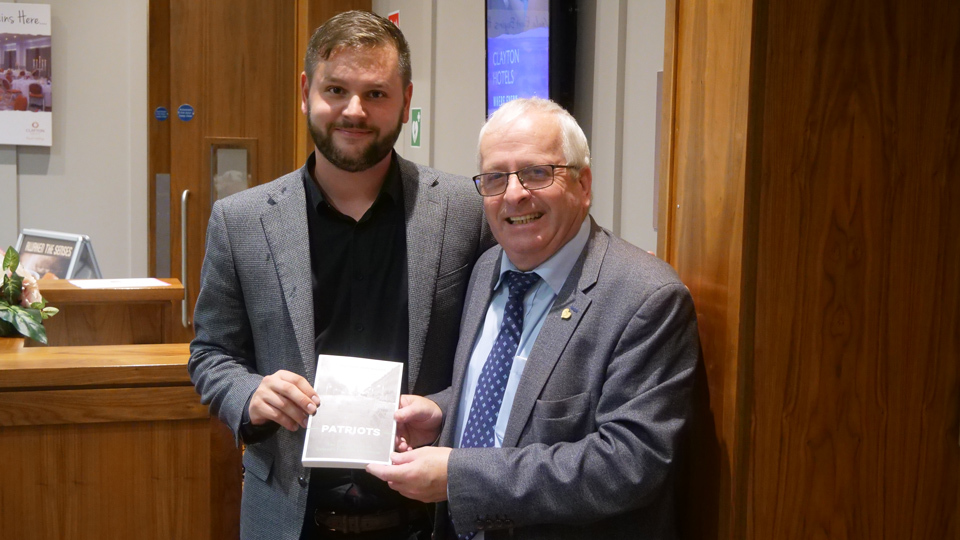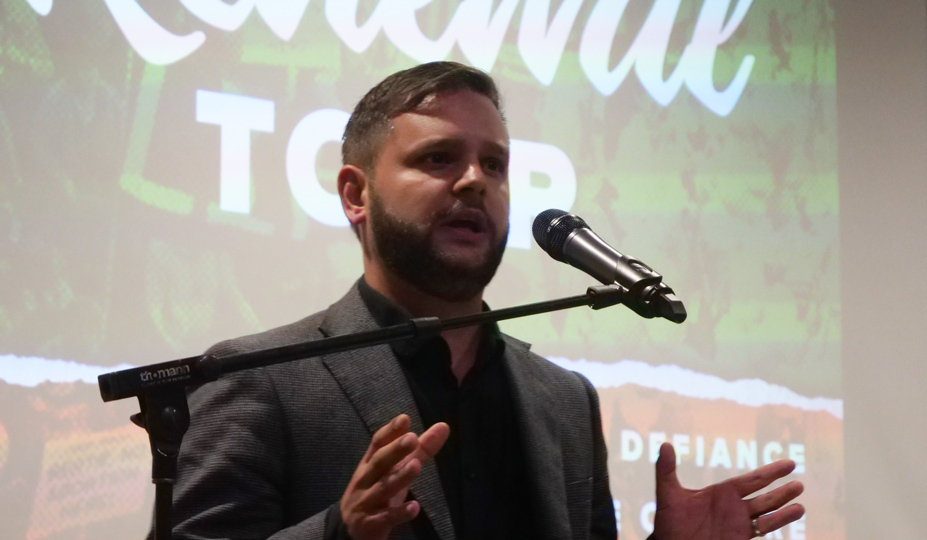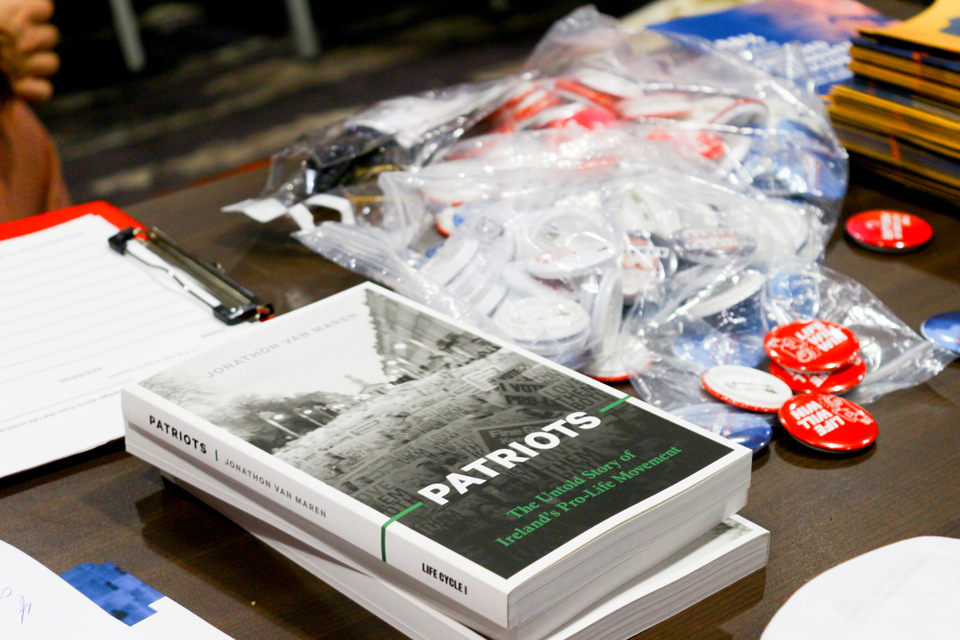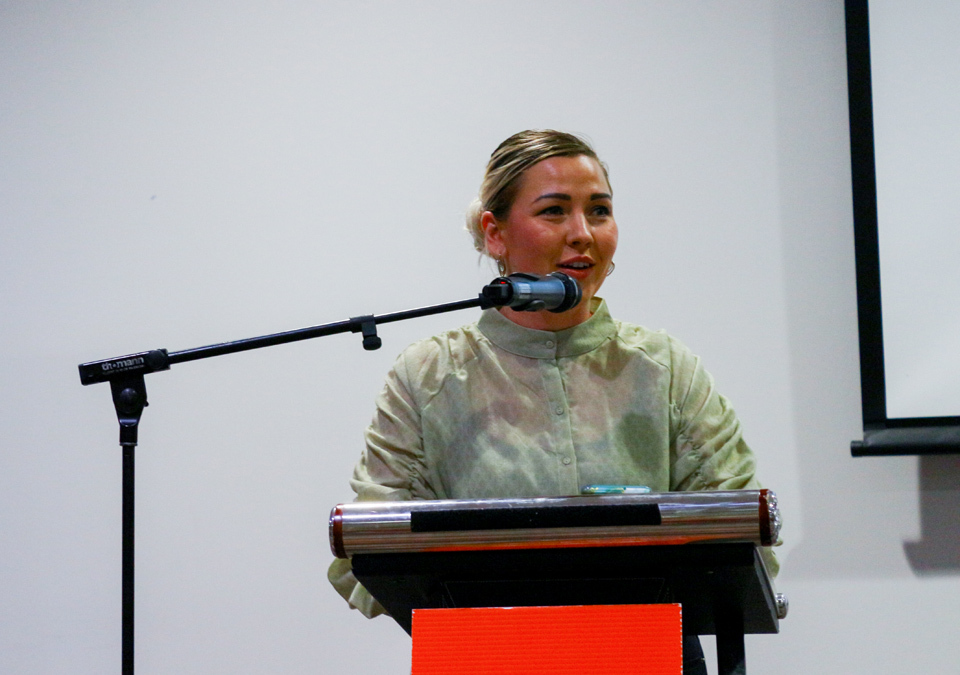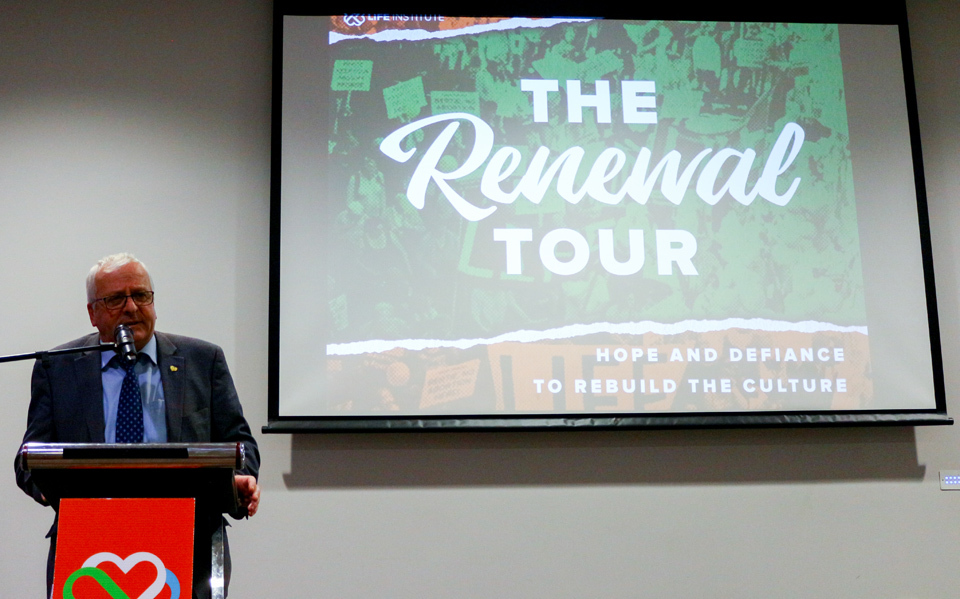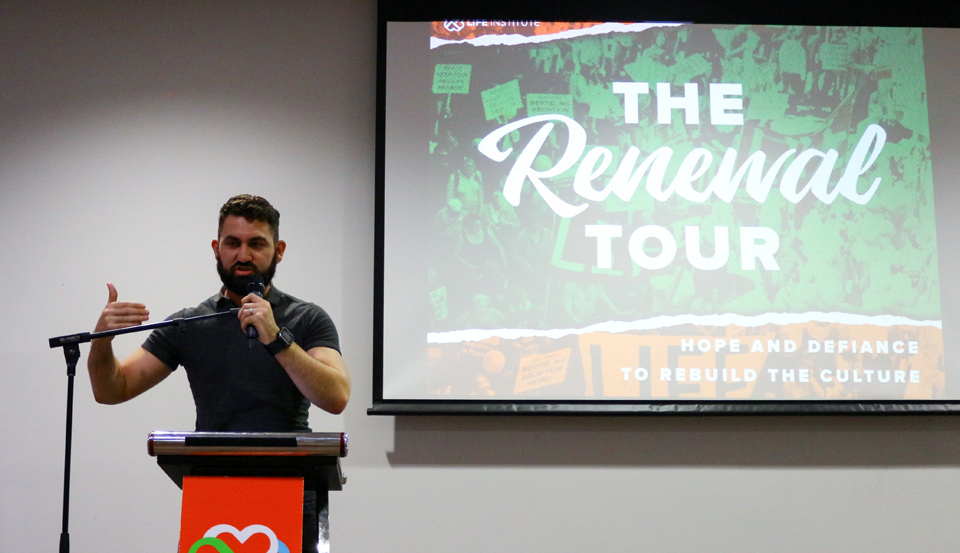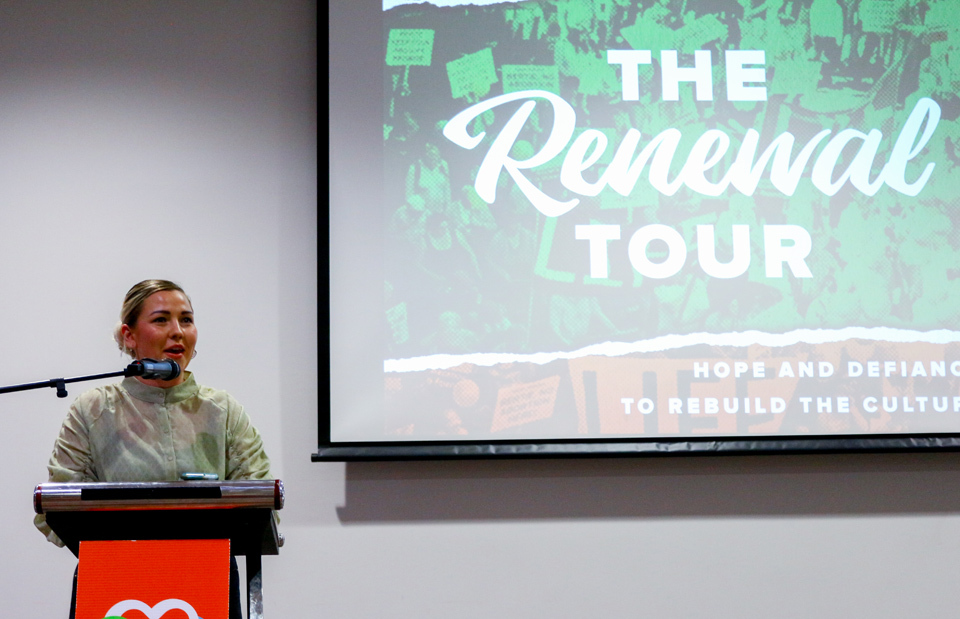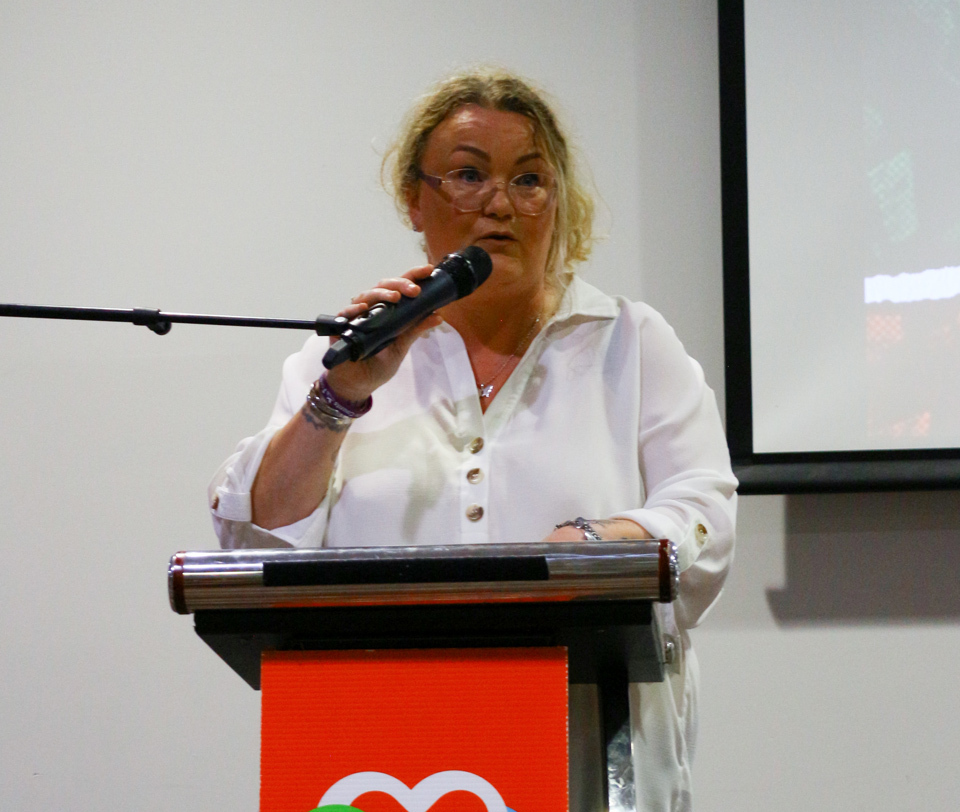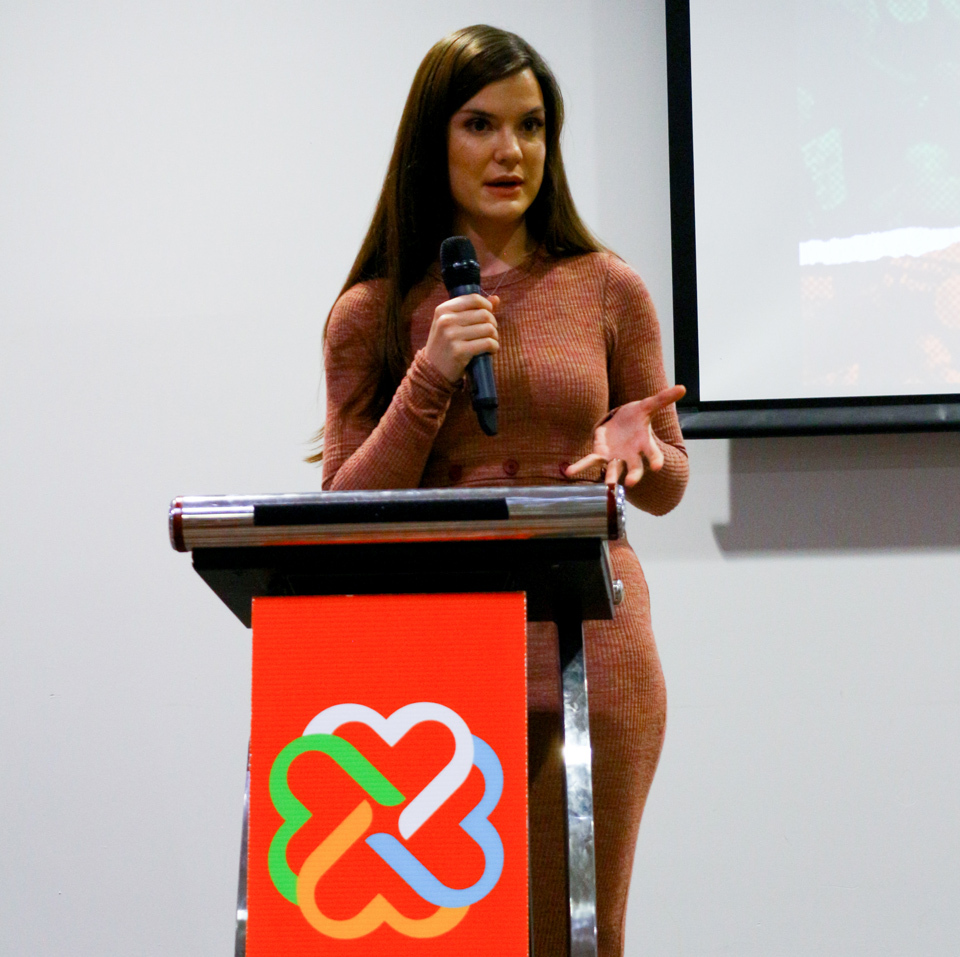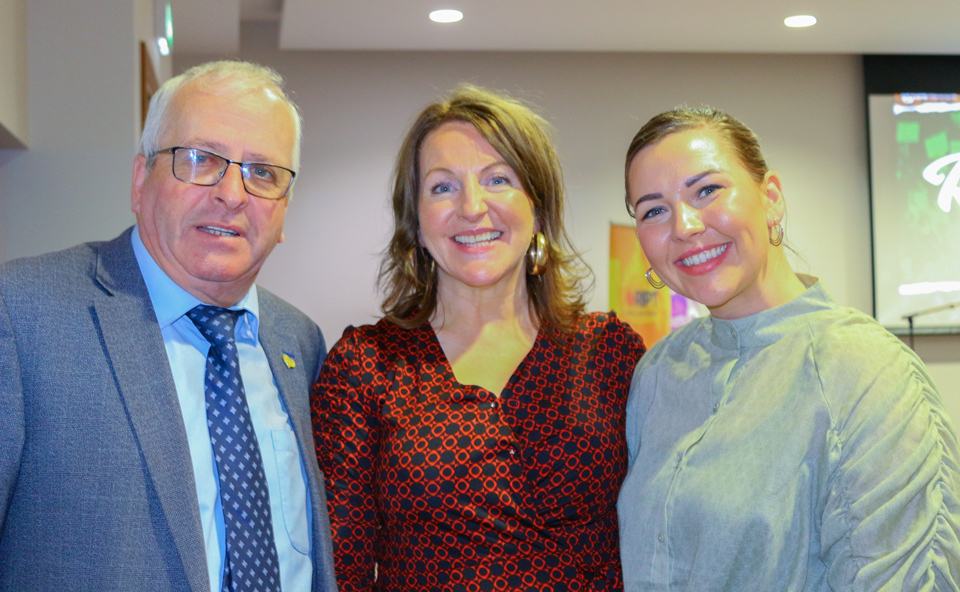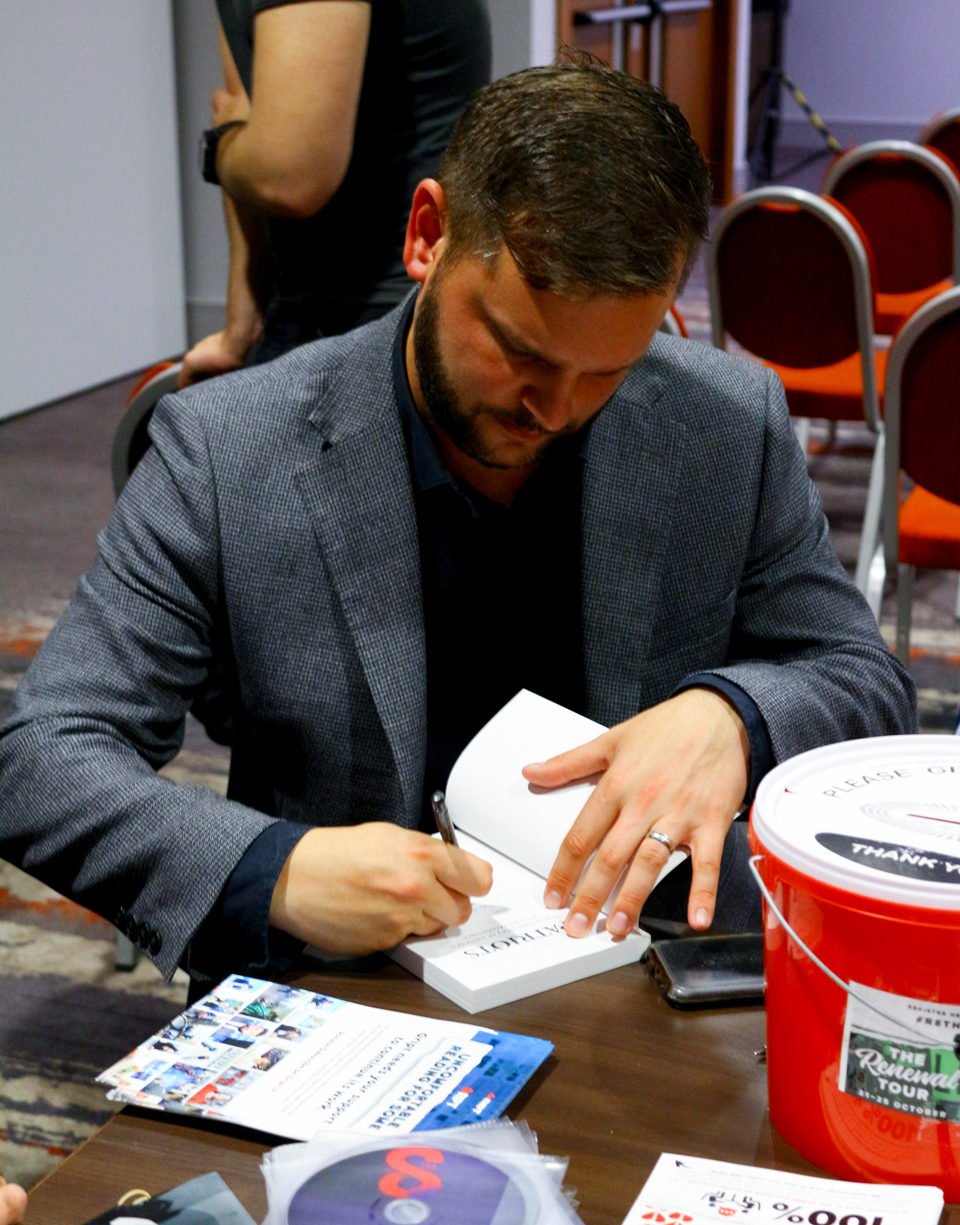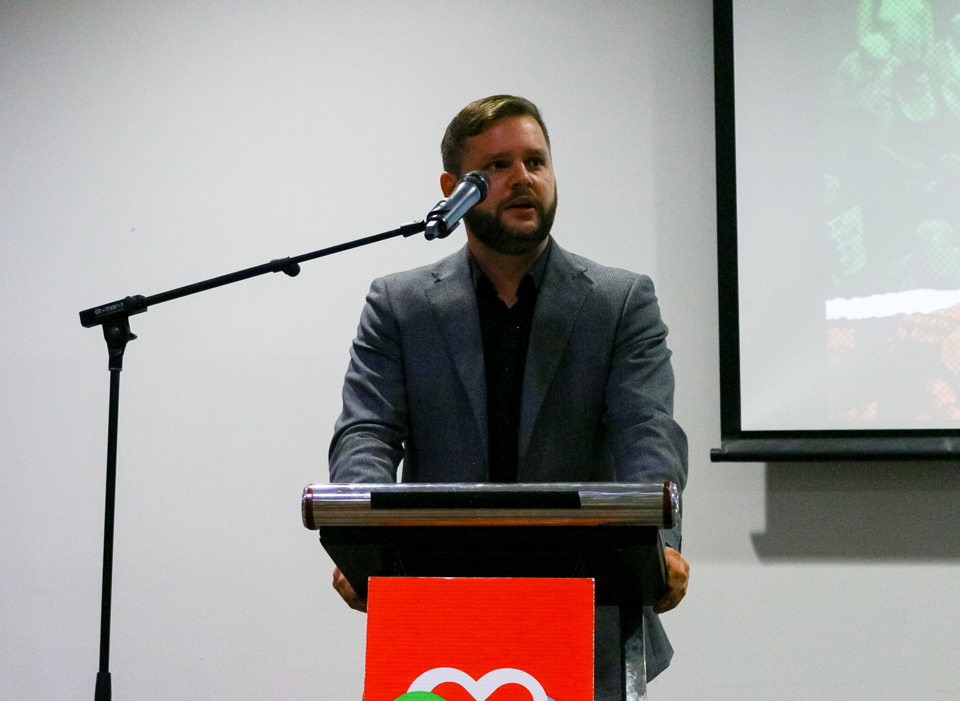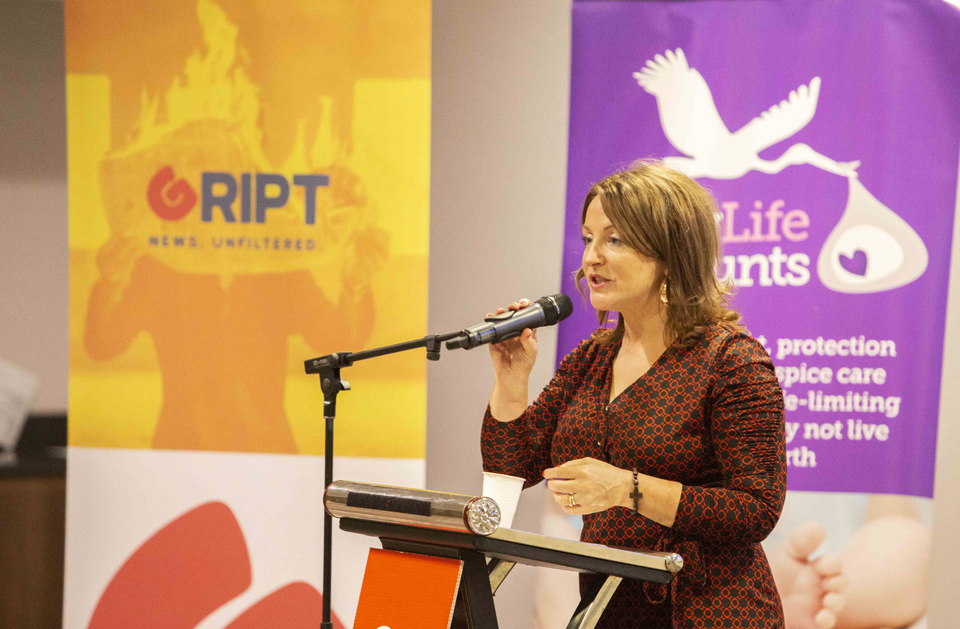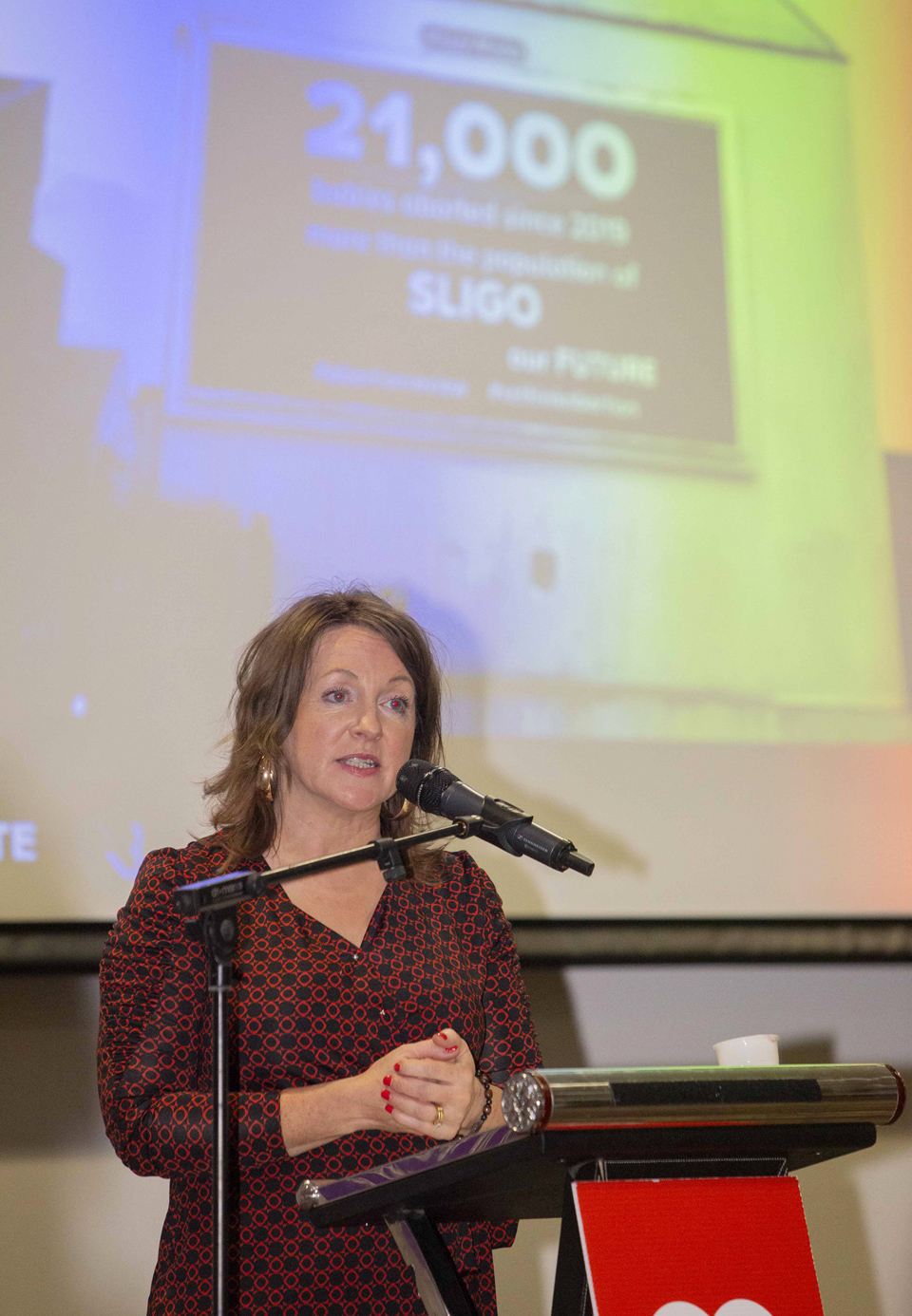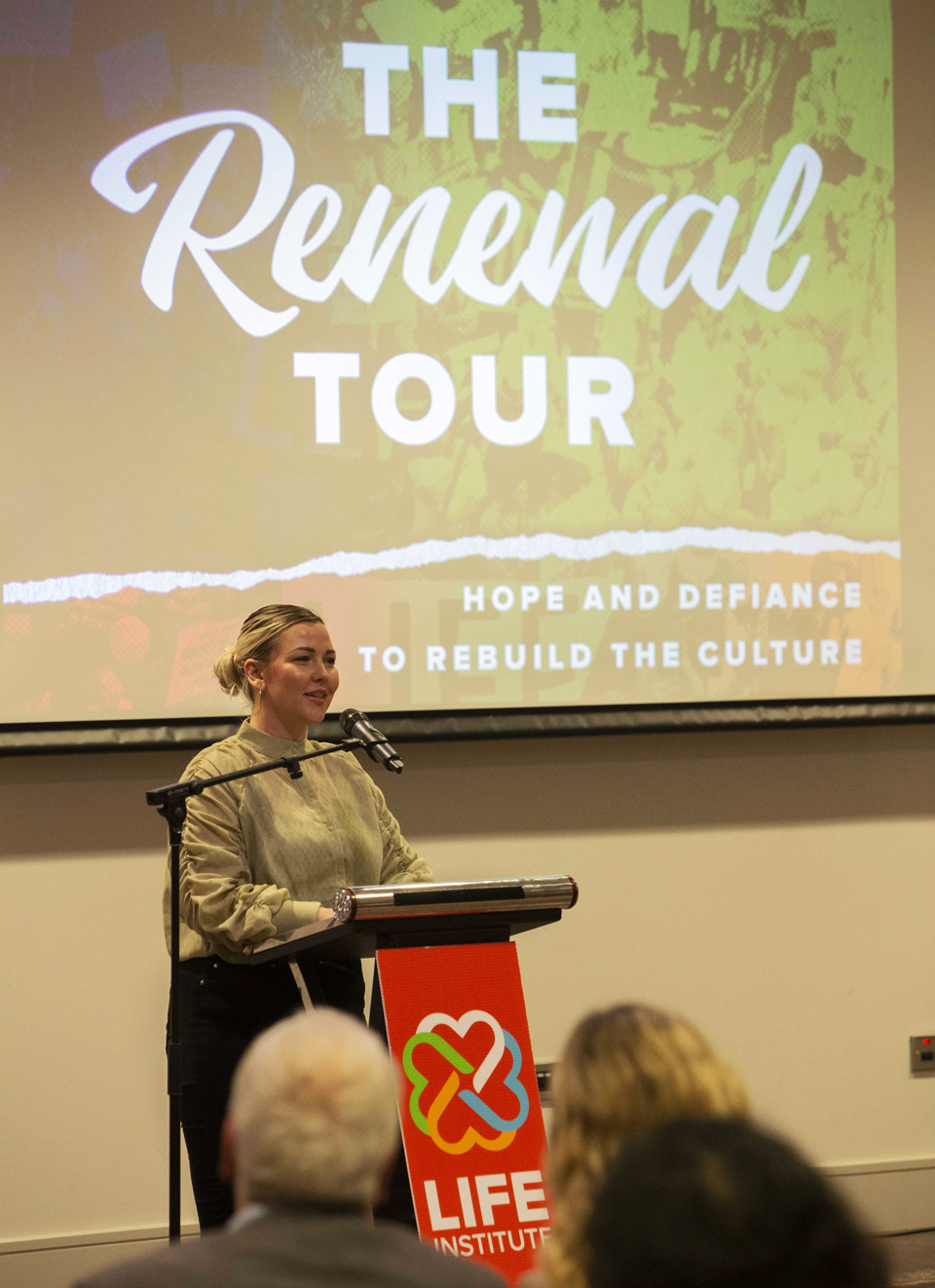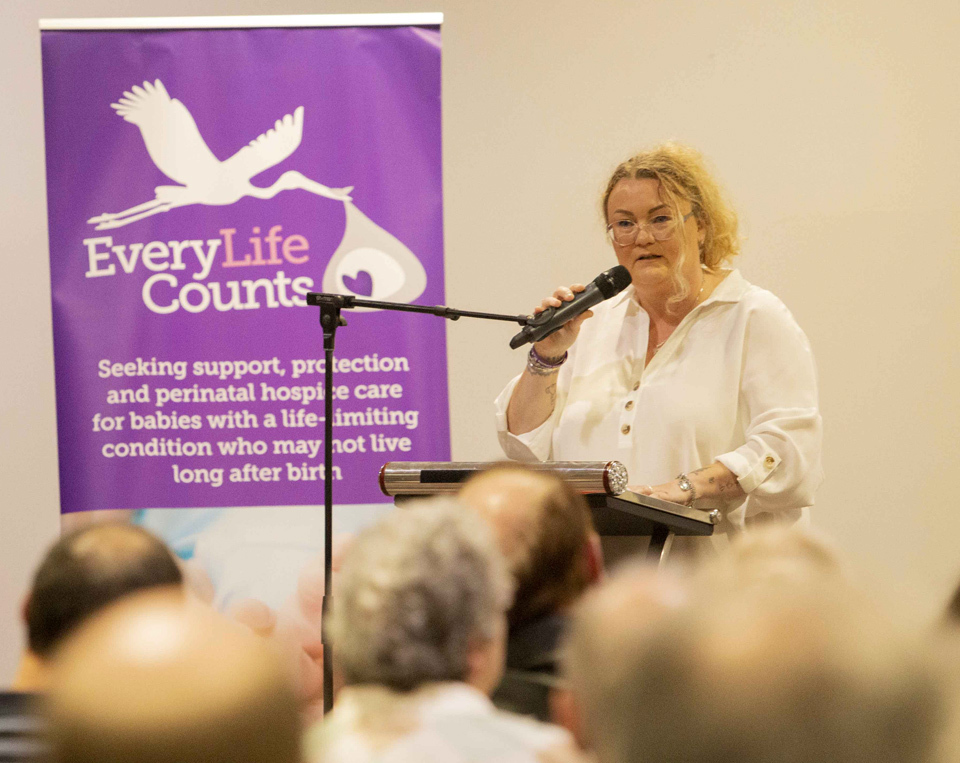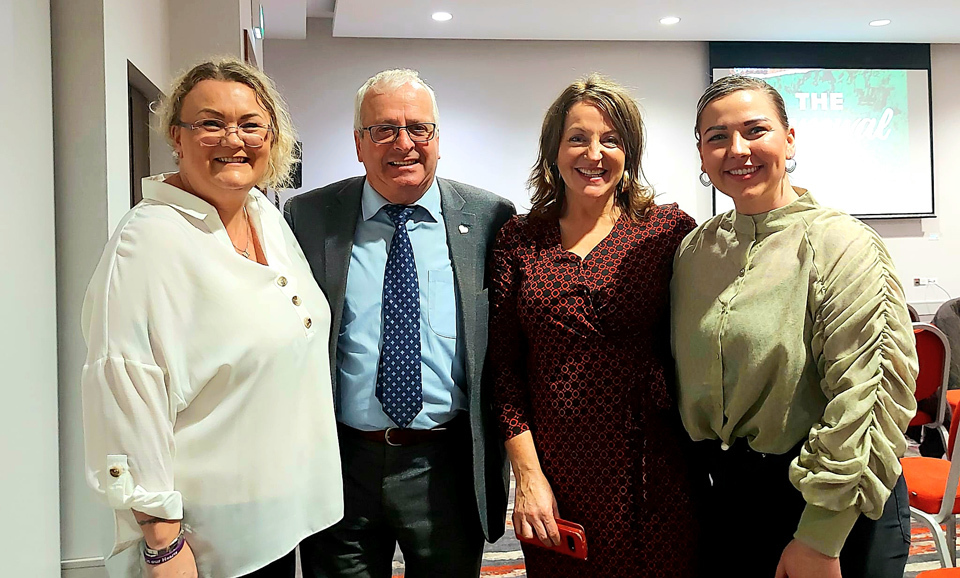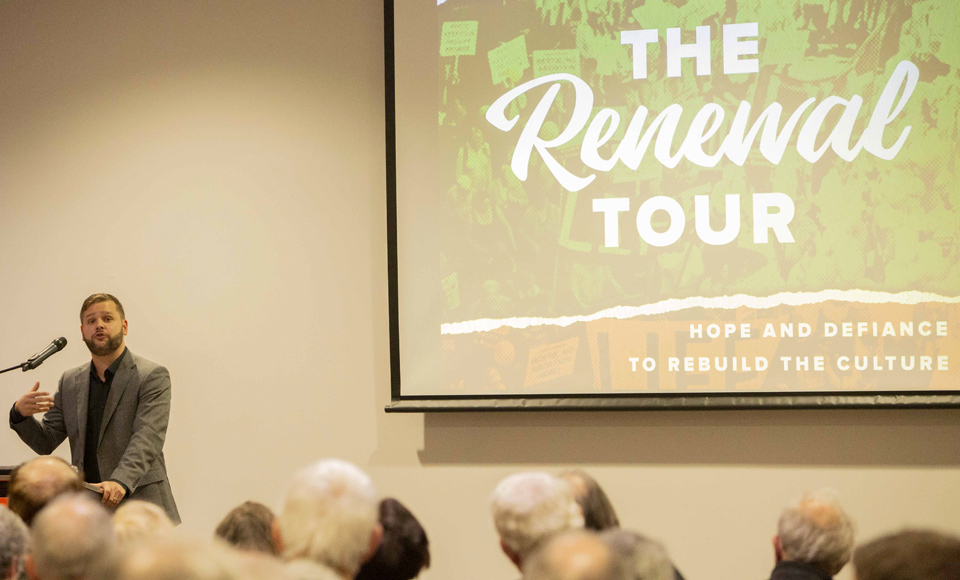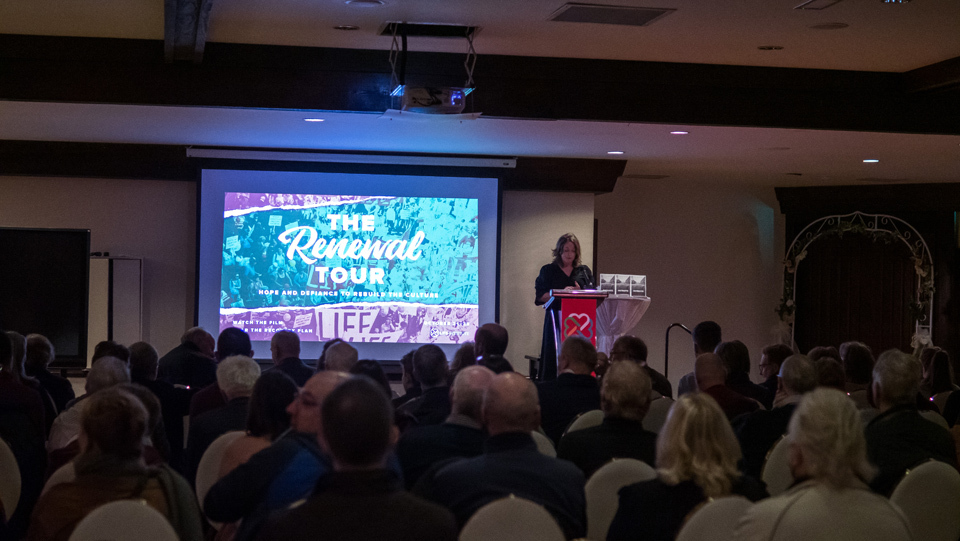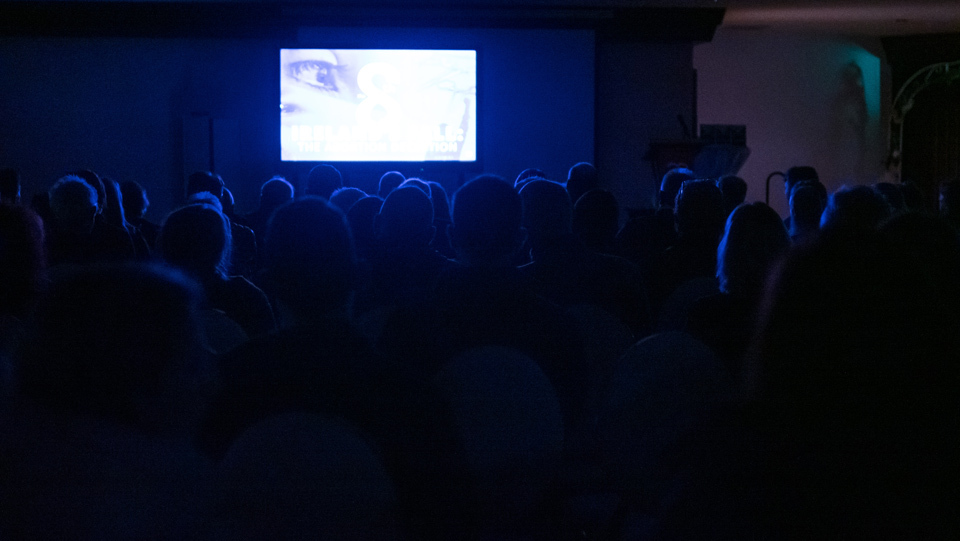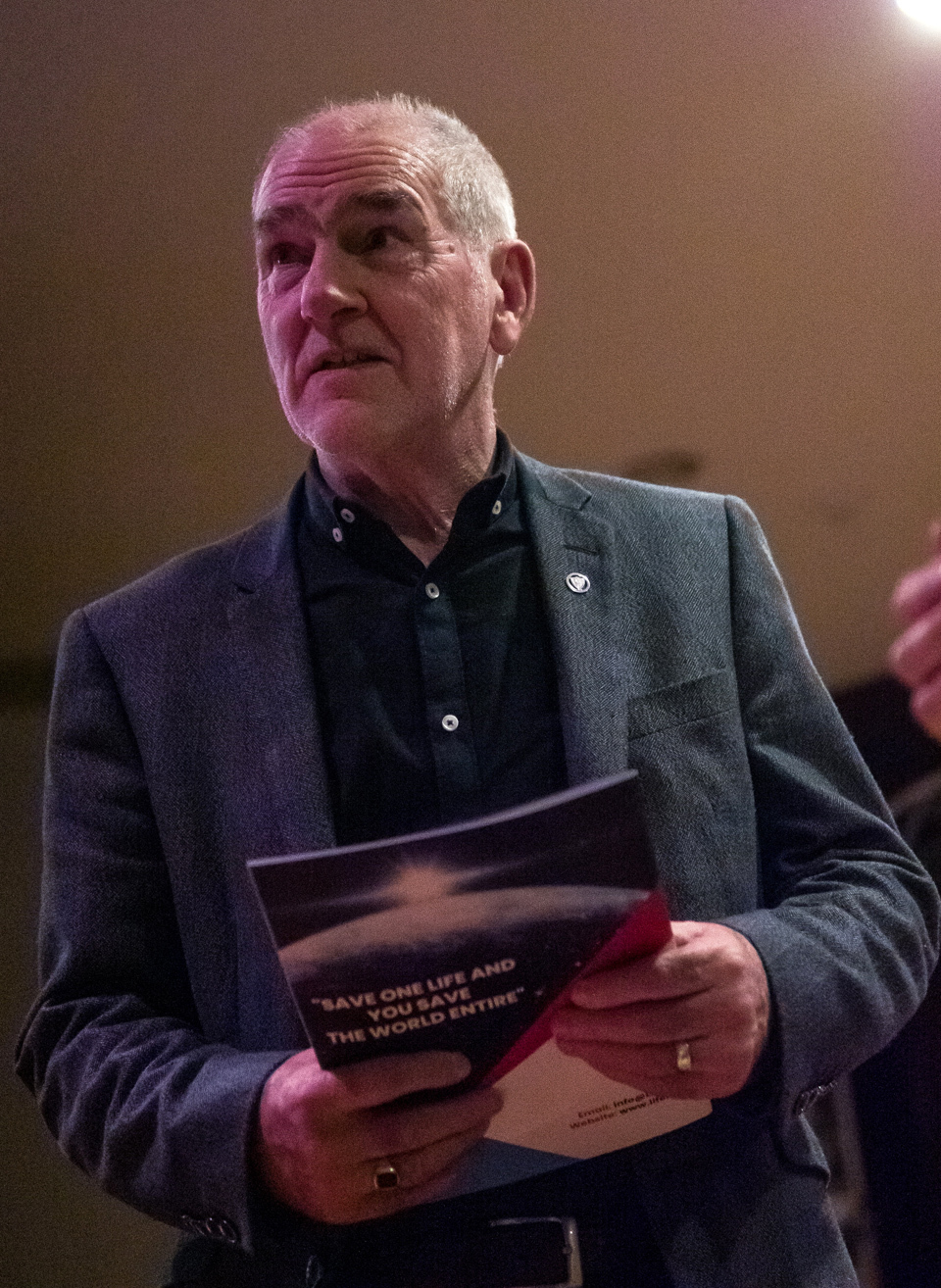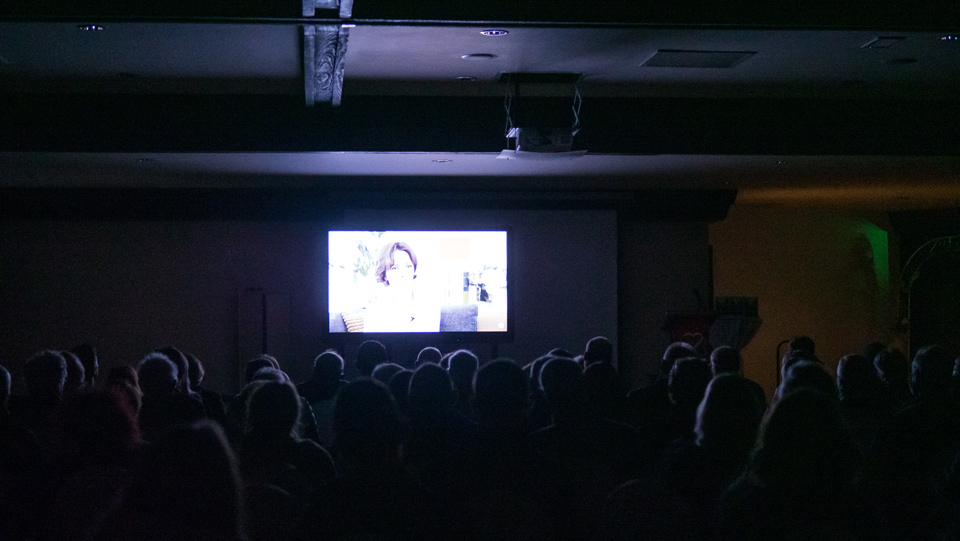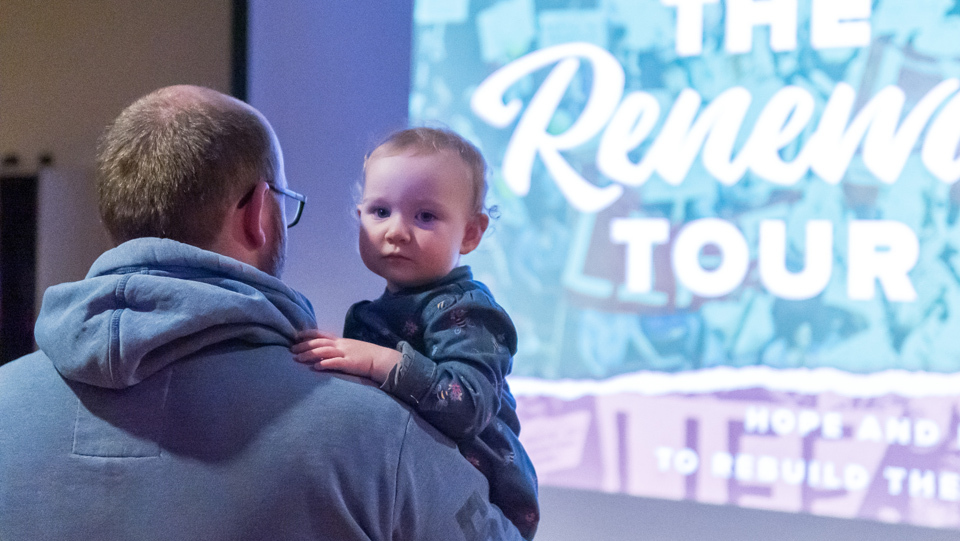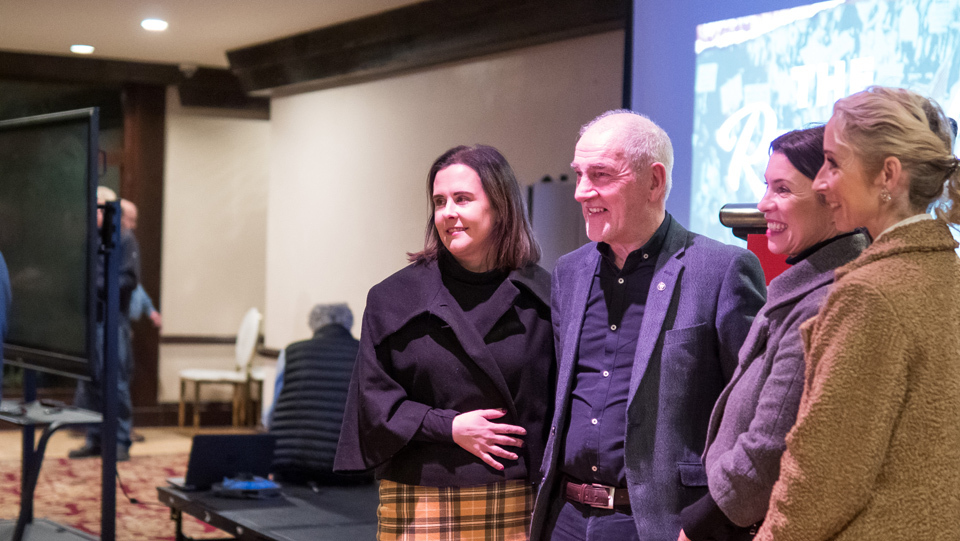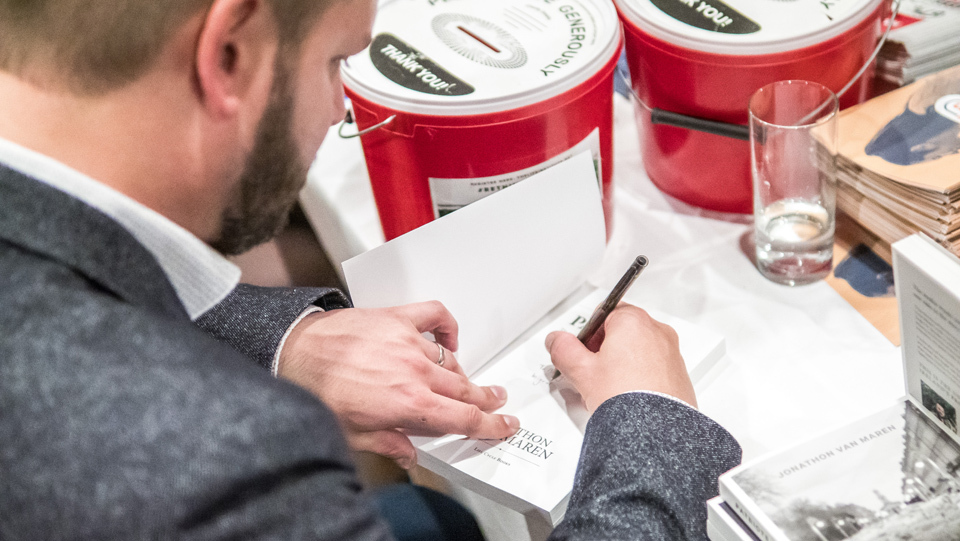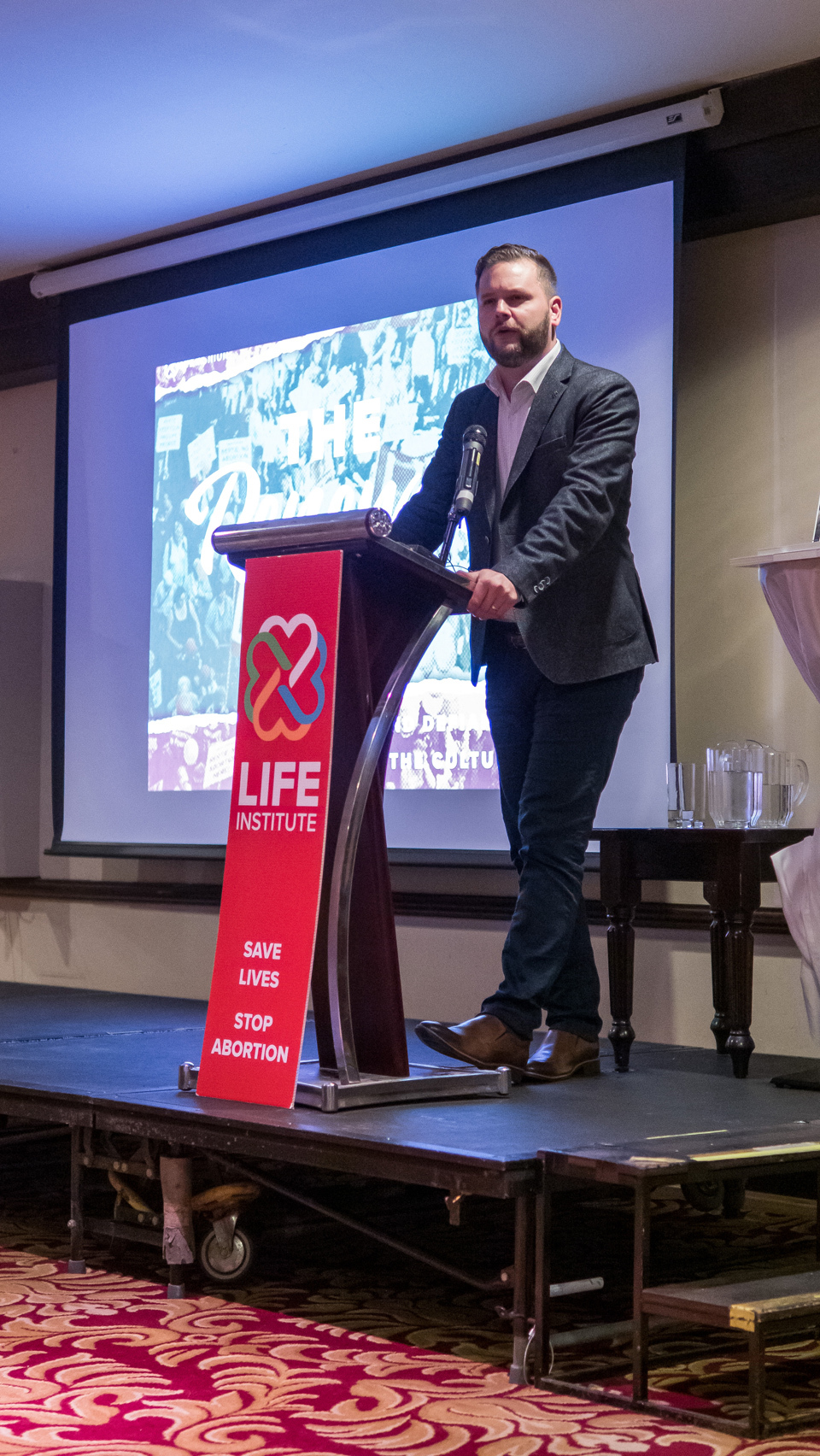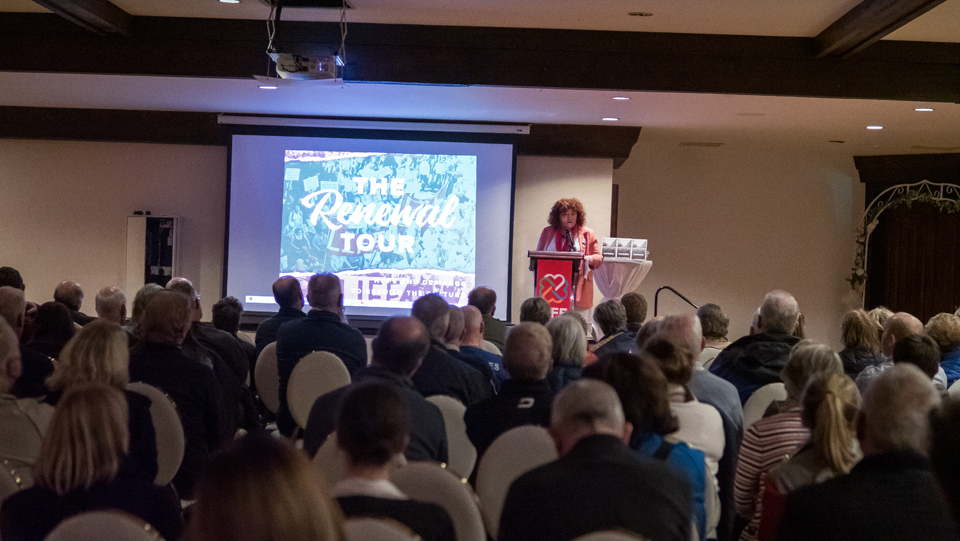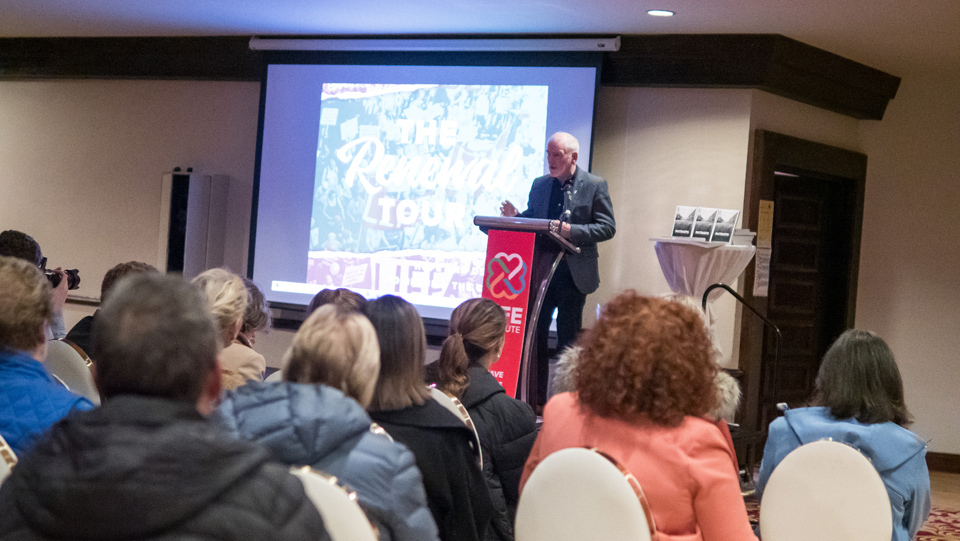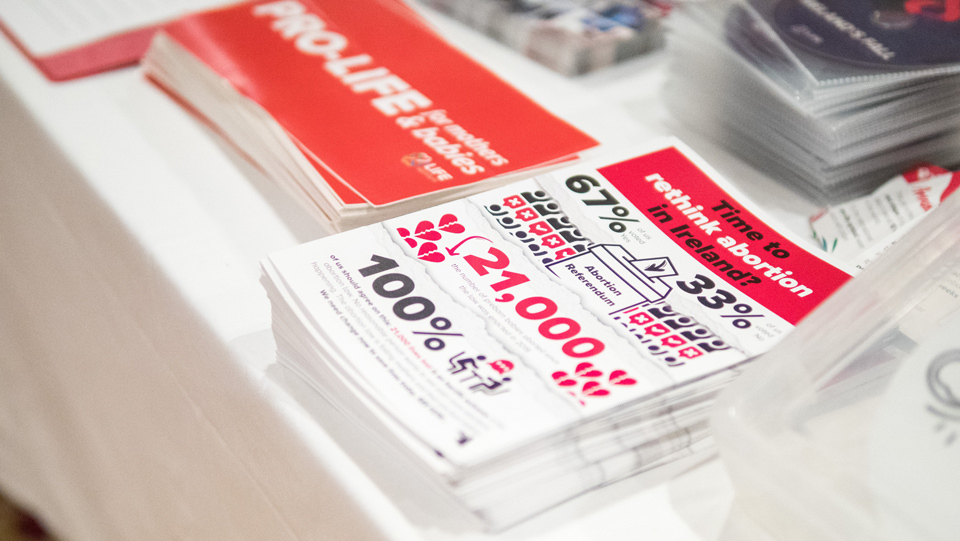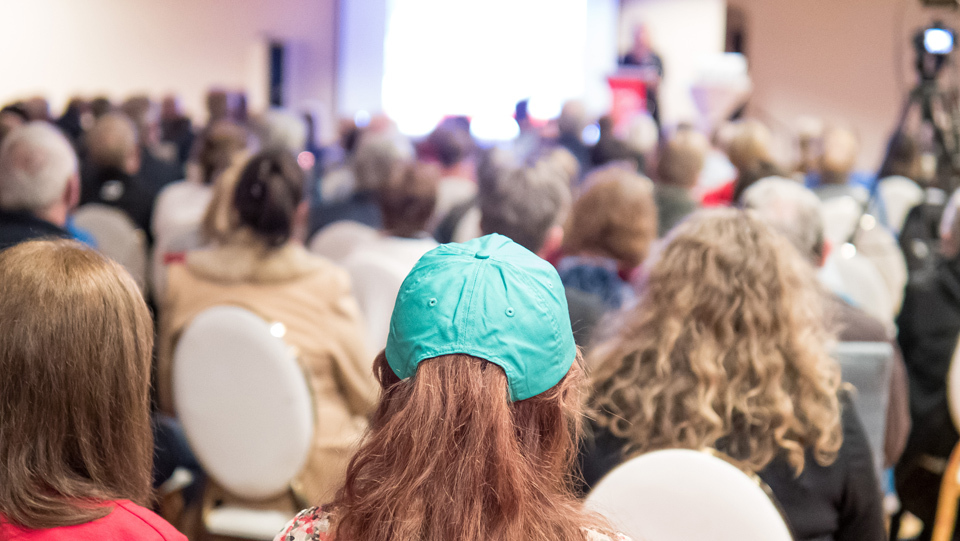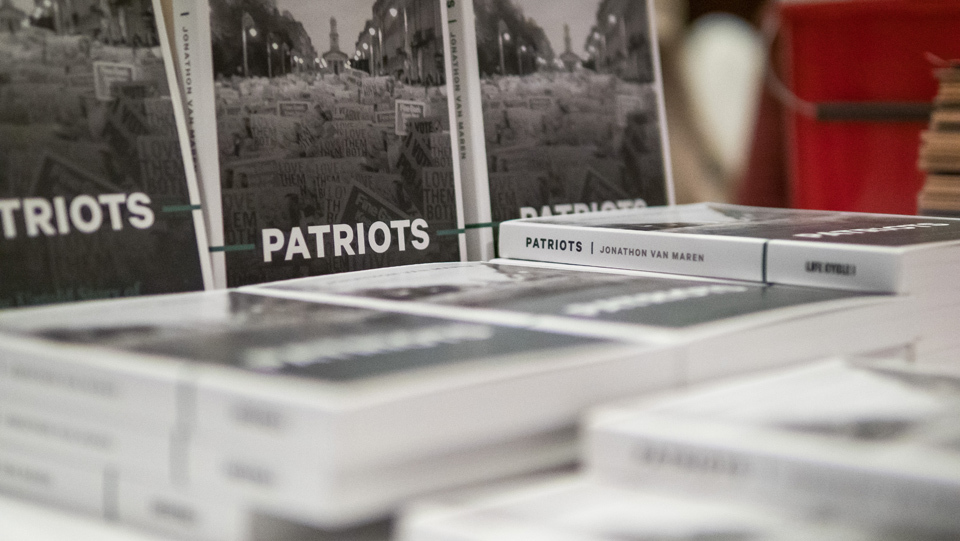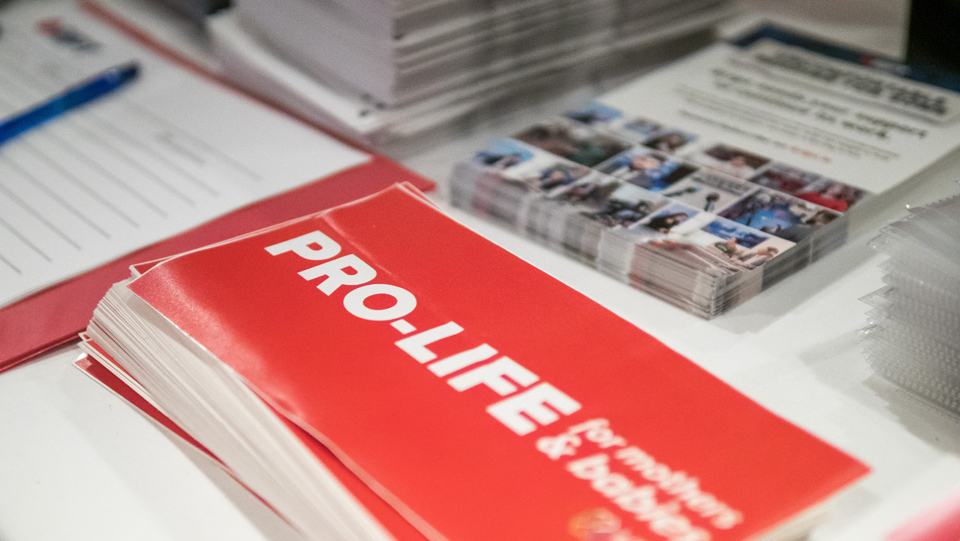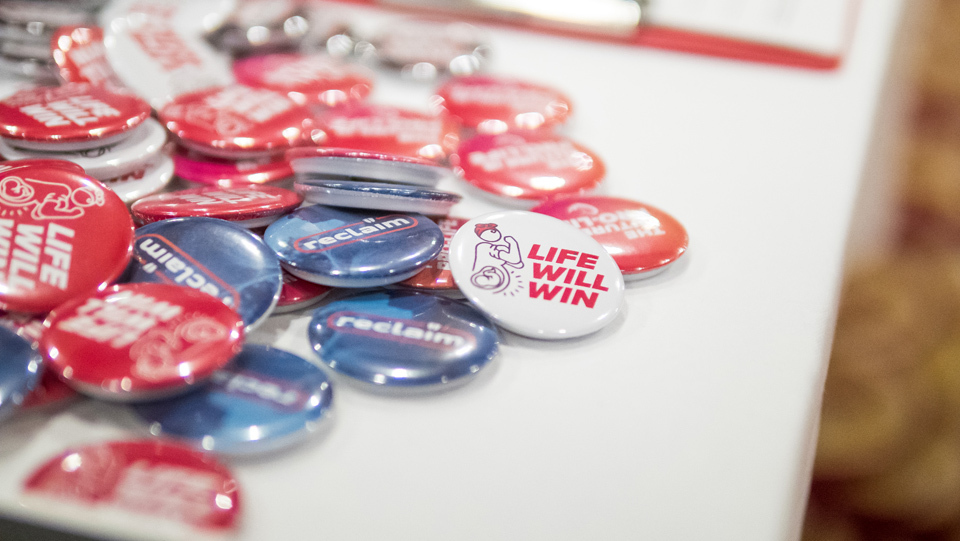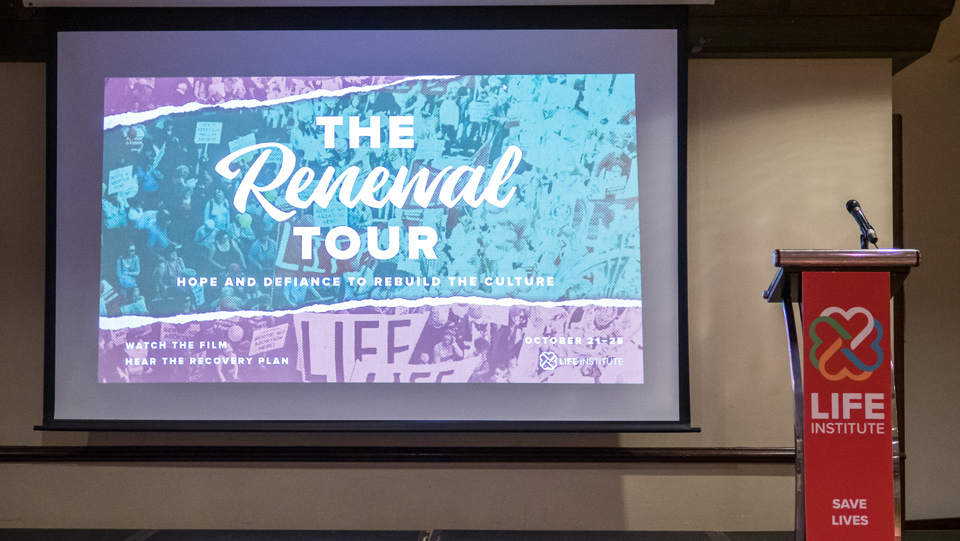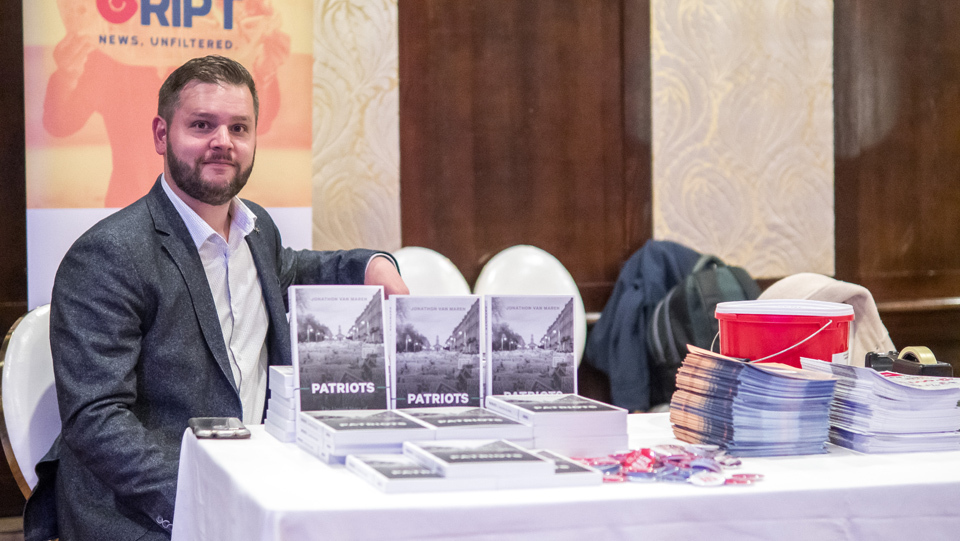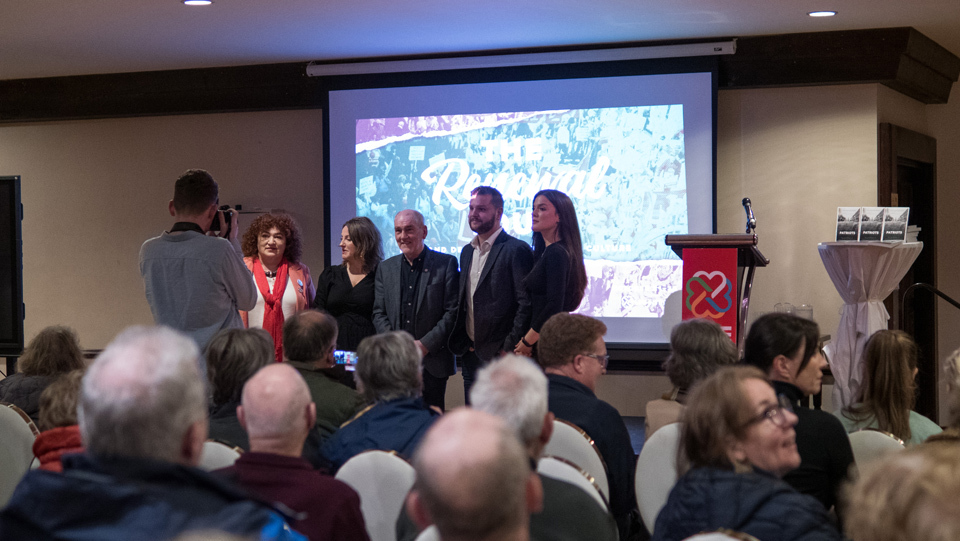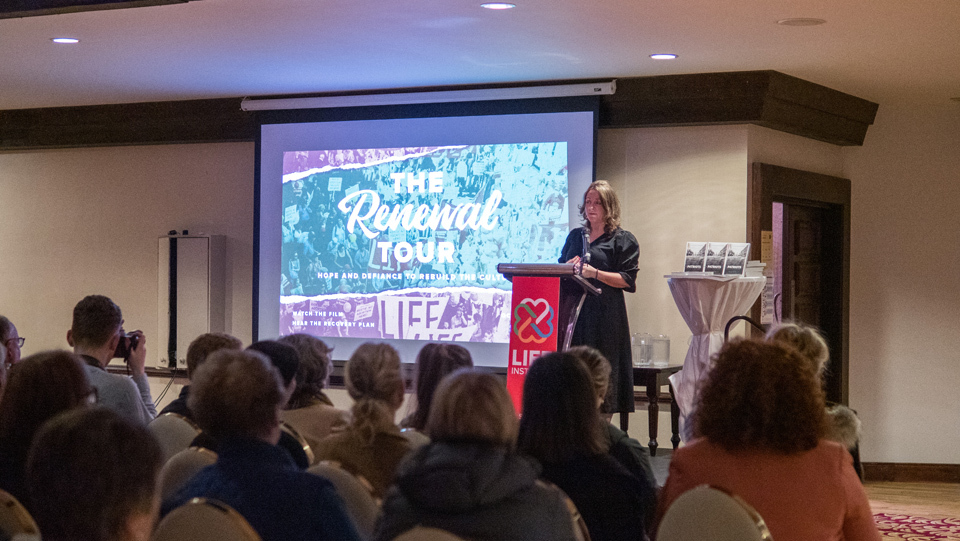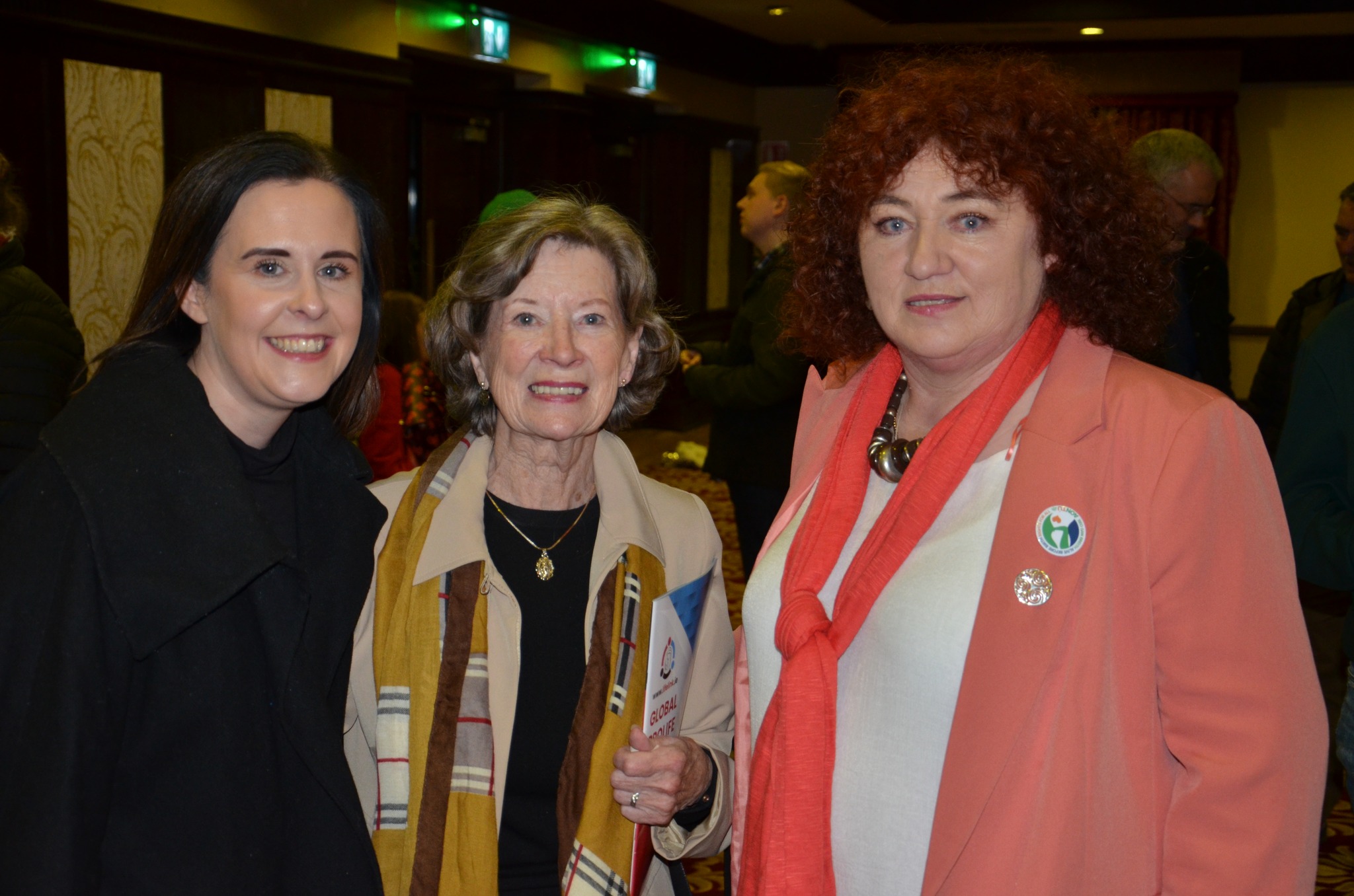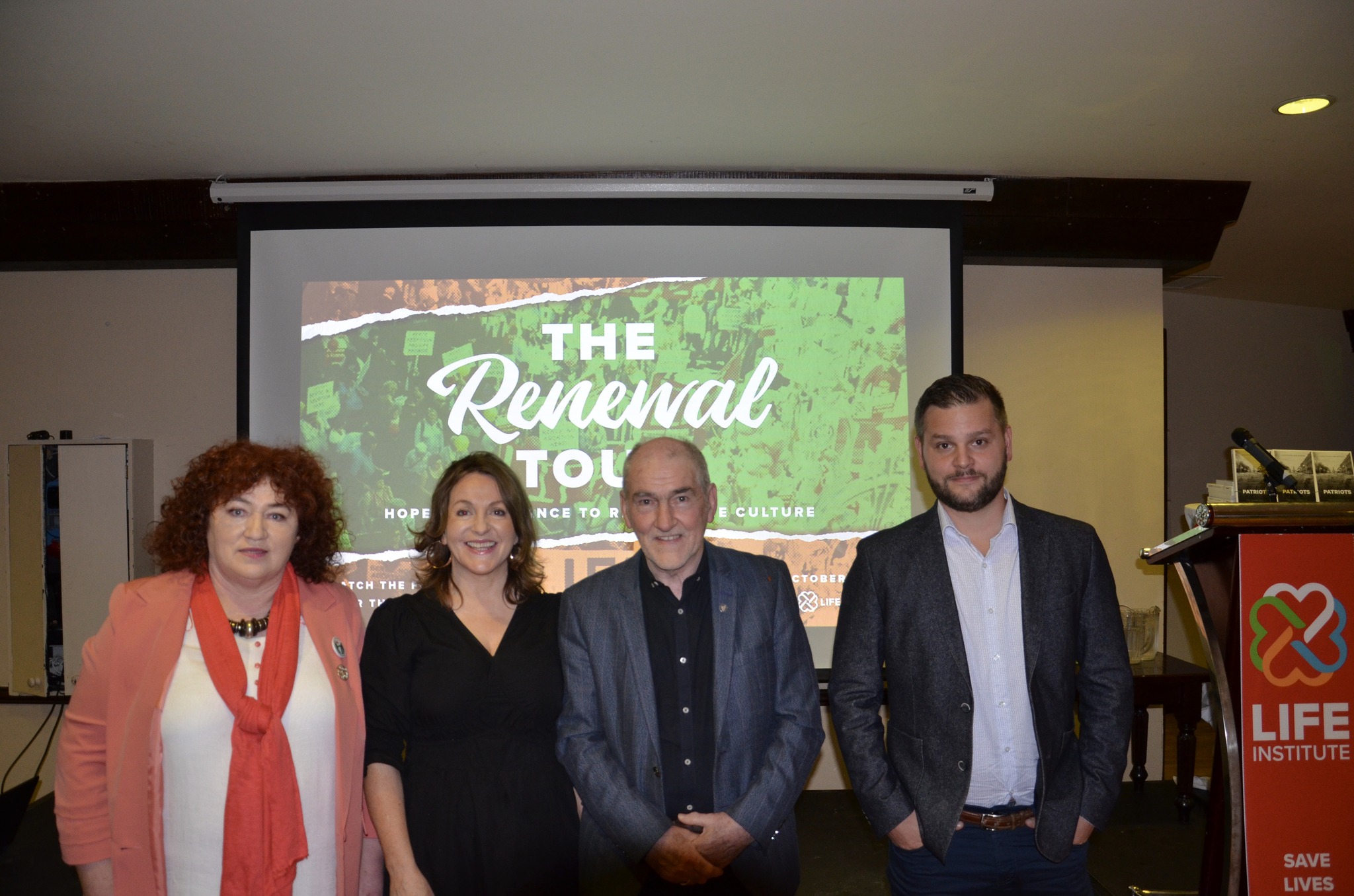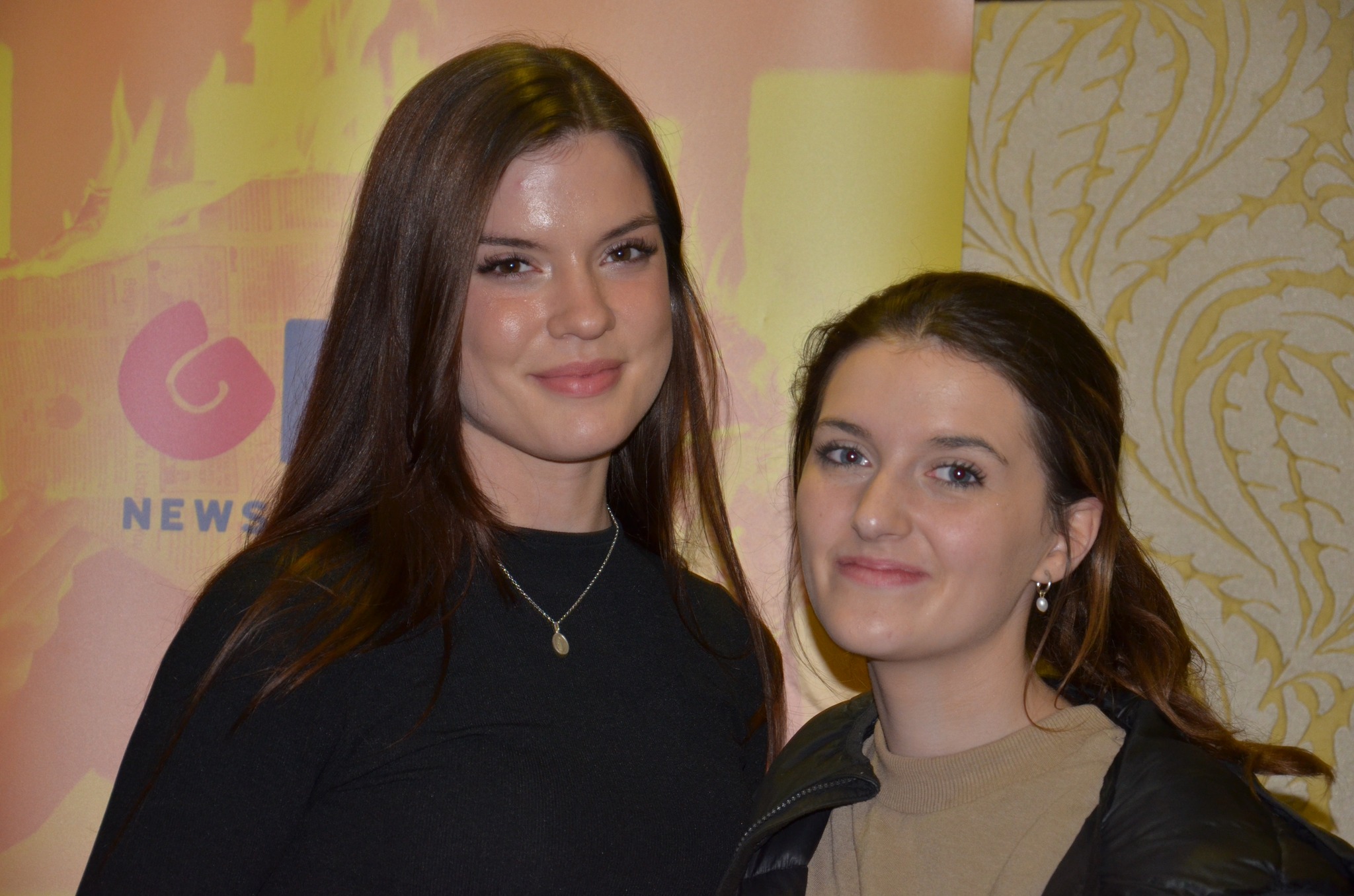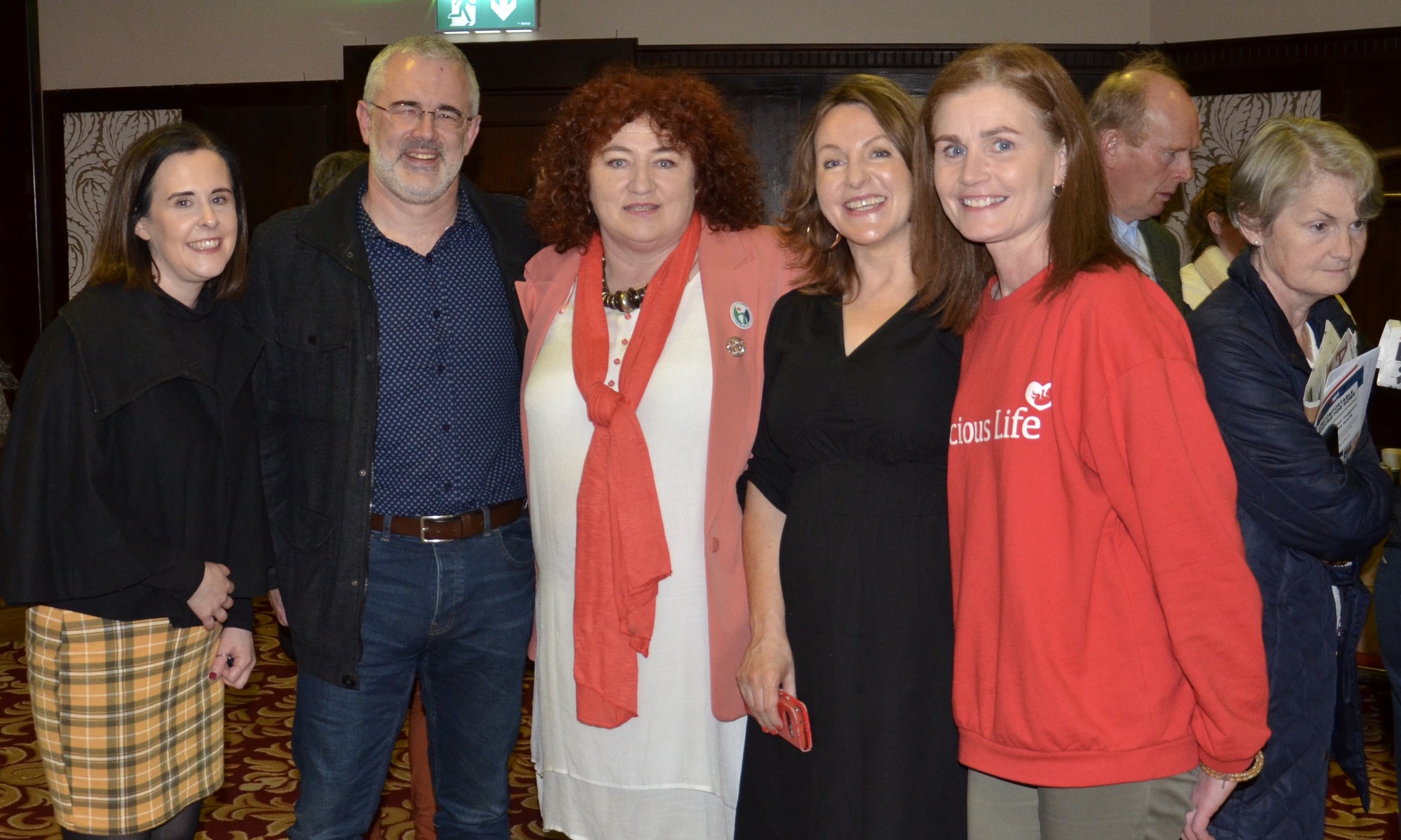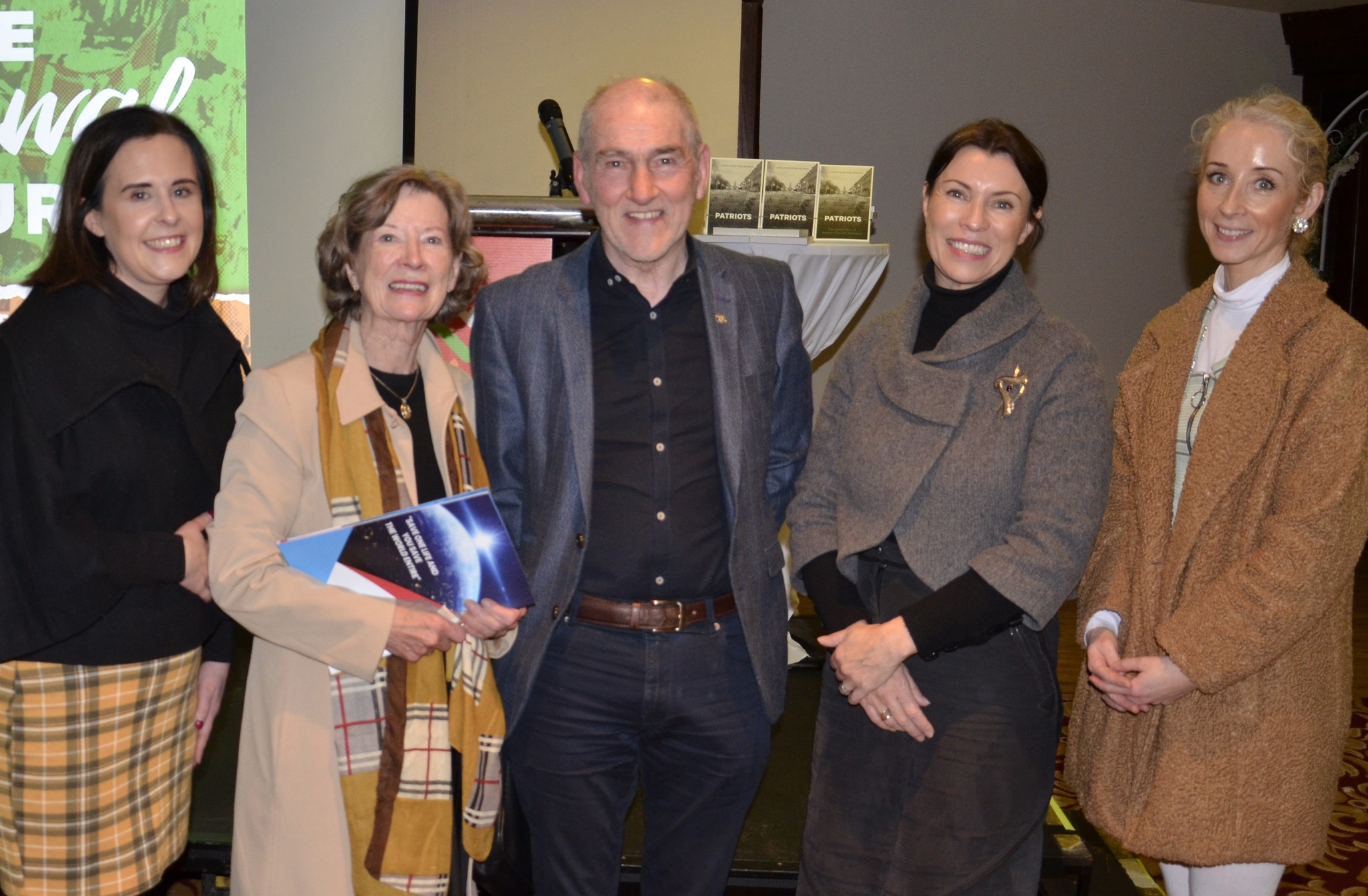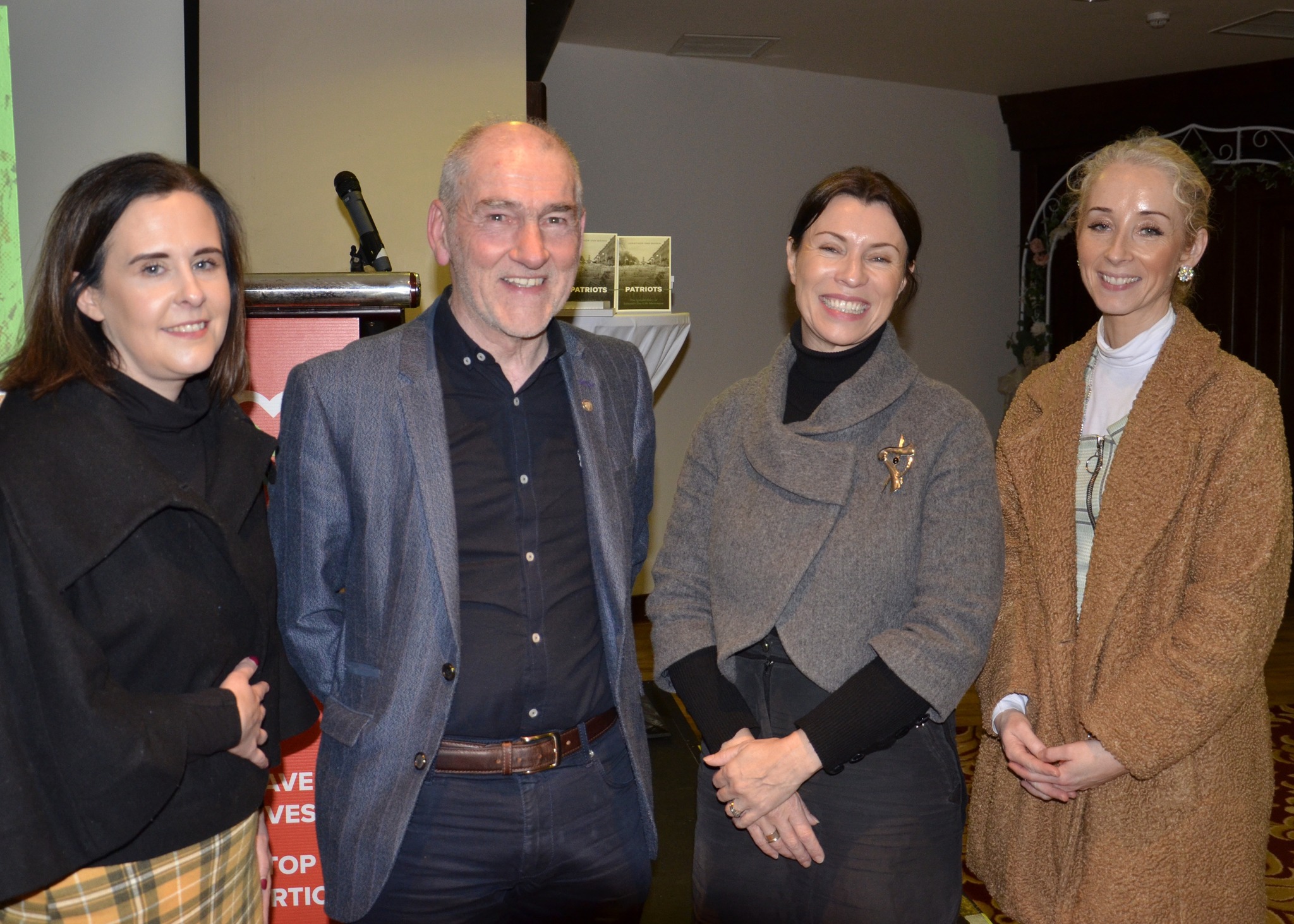 ---
HOSTS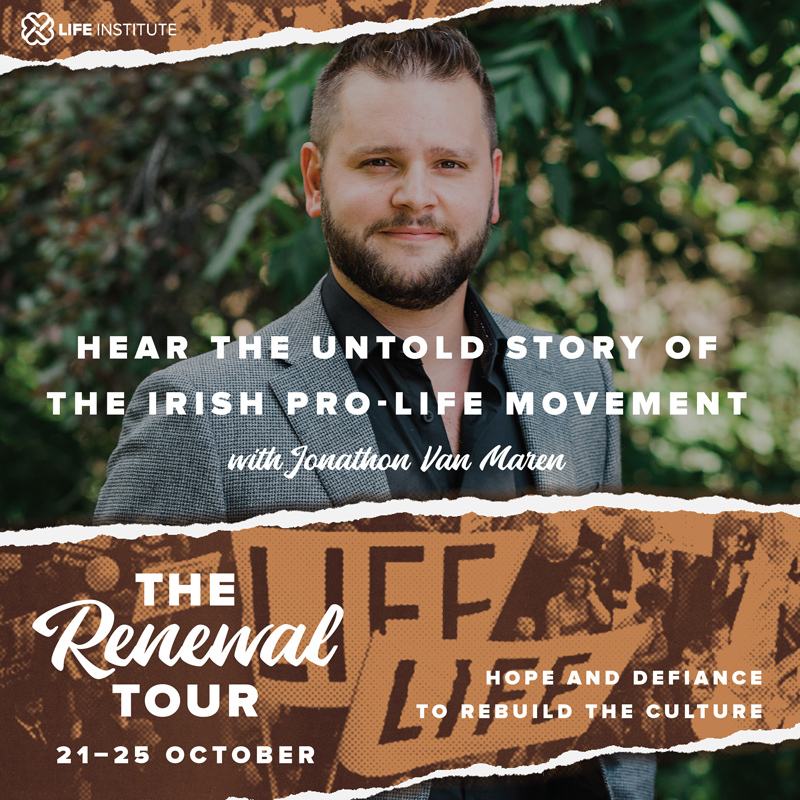 Jonathon Van Maren is a public speaker, writer, and pro-life activist. His commentary has been translated into more than eight languages and published widely online as well as print newspapers and has been featured on CTV Primetime, Global News, EWTN, and the CBC as well as dozens of radio stations and news outlets in Canada and the United States.
He speaks on a wide variety of cultural topics across North America at universities, high schools, churches, and other functions with a speciality in pro-life strategy, among other topics.
Jonathon's first book, The Culture War, was released in 2016. His other books include Seeing is Believing, Patriots, and A Guide to Discussing Assisted Suicide (co-author).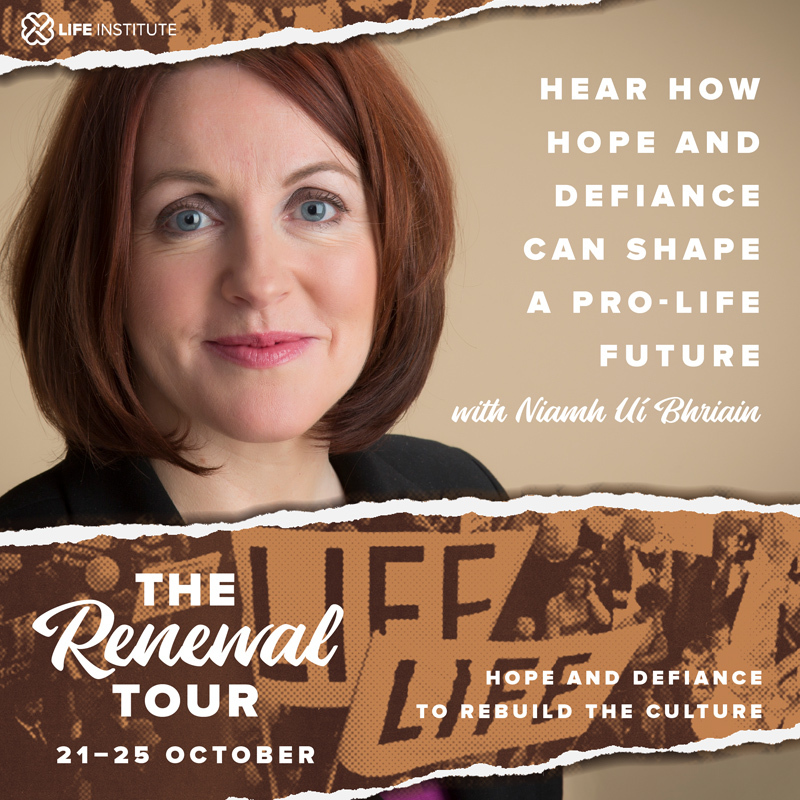 Niamh Uí Bhrian is the Chairwoman of the Life Institute, and a veteran pro-life activist for nearly 30 years and a prolific commentator on right to life issues