90% of Irish do not abort when told child 'incompatible with life'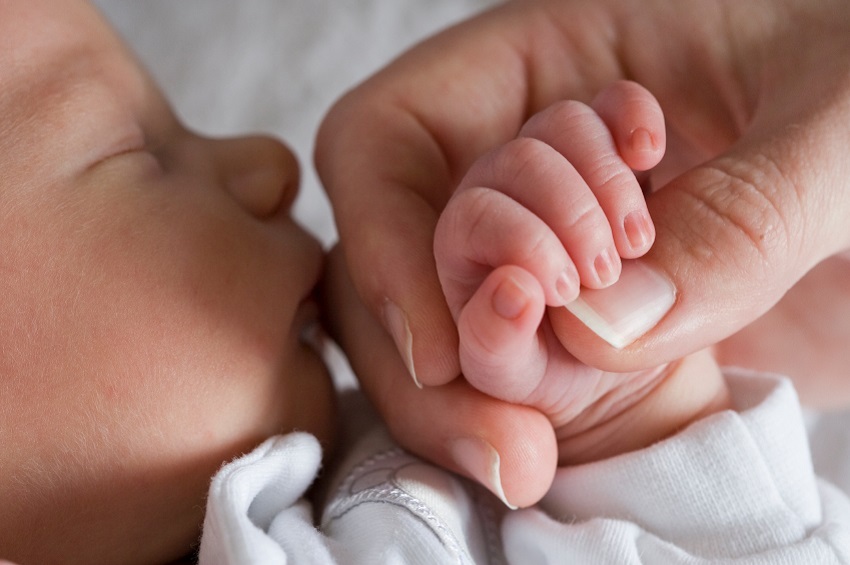 It has been widely reported that most Irish women who are told their baby has been diagnosed with a serious or perhaps fatal fetal abnormality go to the UK for an abortion. Figures as high as 80% have been suggested repeatedly - on RTE's Prime Time for example. The Waterford TD, John Halligan claimed that 1200 Irish women were travelling for abortions to Britain each because their baby had a 'fatal fetal abnormality'.
Official records from the British Department of Health show that estimation to be wildly incorrect. This table of information released under FOI from the Department to the Life Institute show the correct figures. The reality is that only an estimated 10% of Irish parents - in only 36 cases in 2011, and 48 cases in 2012 for example - go to Britain for an abortion because their baby had a serious or fatal anomaly. At least 90% of Irish parents choose to continue to continue with the pregnancy and to spend every moment they can with their child.
---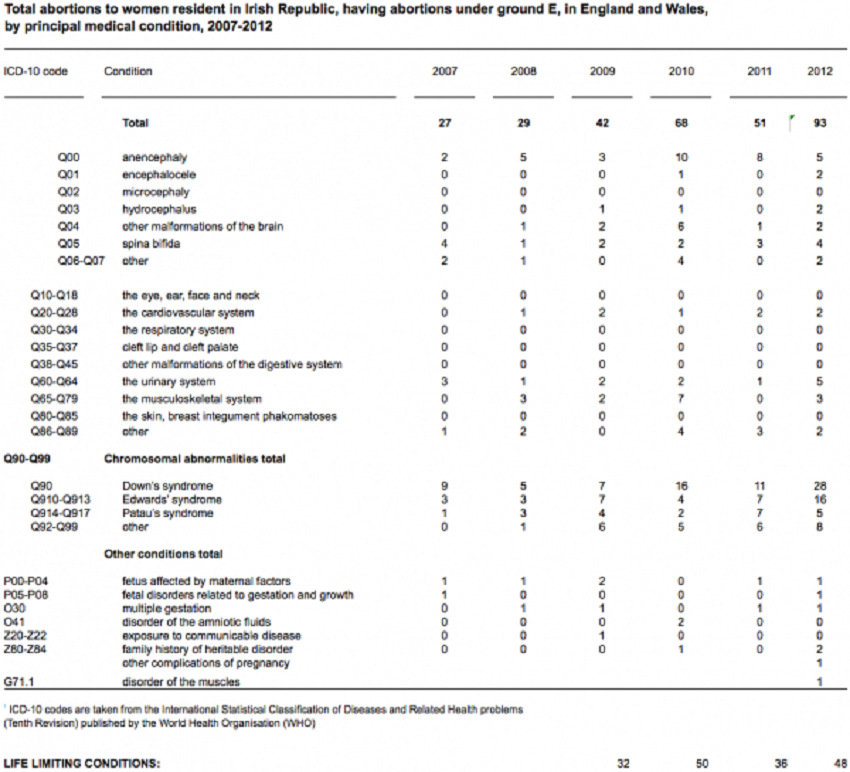 ---
We know this because the records kept by the British Department of Health not only record all Ground E abortions (abortion on disability grounds) on Irish women, but also record the condition diagnosed, and separate out conditions such as anencephaly, Trisomy 18 (Edwards Syndrome), Trisomy 13 (Patau Syndrome) etc. As you can see from the Table released by the British Department of Health below, in 2011 a total of 51 abortions were carried out on Irish women for reasons of disability - including Down Syndrome and Spina Bifida, which are not fatal abnormalities at all. When we narrow it down to life limiting disorders then we see that the total is 36 abortions.In 2011, for example, 8 babies with anencephaly being carried by Irish women were aborted, 7 babies with Edwards Syndrome were aborted, while 7 babies with Patau's Syndrome also had their lives ended. In 2010, the numbers were slightly higher; in 2009, they were slightly lower.
We've now obtained the 2012 figures and the number of babies with life-limiting disorders who were aborted under Ground E is at 48 for 2012 - so the figure flexes from 50 in 2010, to 36 in 2011, to 48 in 2012.
The increase in the total numbers of Ground E abortions (ie all abortion carried out on Irish women in Britain for reasons of disability) are largely being driven by an increase in abortion of babies with Down Syndrome - 28 in 2012 - a shocking and very sad increase of 460% since 2008. This may be due to the increasingly negative reporting in the media on disabilities detected in pregnancy.
Note: These British DoH figures record all Ground abortions in all hospitals and clinics in England and Wales.