Abortion for mental health
Abortion for mental health
The problem for abortion for suicidality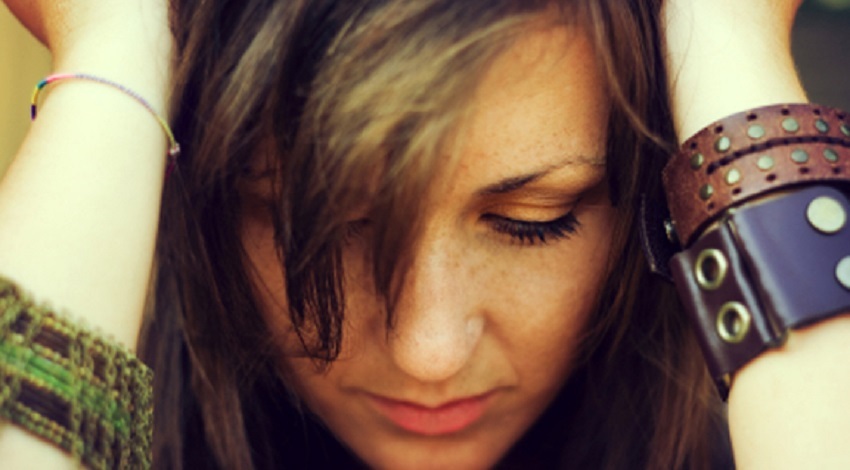 The Fine Gael led government has told the public that abortion legislation had to include abortion on suicide grounds. Yet the experts have confirmed to an Oireachtas Committee that abortion is NOT a treatment for suicide.
Why is the government ignoring the evidence? And why do they want us to follow the model adopted by Britain.
The 5 Key Facts
Abortion is NOT a treatment for suicide
There is no record of an Irish woman committing suicide because abortion was not available.
Suicide in pregnancy is very rare - less than 1 in 500,000.
Experts say that legislating for abortion on suicide grounds would be a logistical nightmare for them, and that it would lead to a 'tsunami' of threats.
Studies show that the risk of suicide can INCREASE after abortion.
Abortion causes suicide; treatment prevents it
Medical experts agree that abortion is not a treatment for suicide. Furthermore, they also agree that there have been NO cases of a woman committing suicide in Ireland because she was refused an abortion.
Abortion, on the other hand, has been shown to negatively impact on women's mental health. Moreover, depression and suicidality during pregnancy, while serious, is treated all the time in Irish hospitals.
The suicide rate for woman is lower than in men, decreasing at a greater rate and thought to be lowest of all in pregnancy and in the two years following birth (Hawton, 2000; Qin et al, 2000), leading to the widespread belief in the 'protective effect of maternity'. The 1997–1999 suicide rate is 2 per 100 000 maternities. This contrasts with the rate among all women of 3.4 per 100 000 (Schapira et al, 2001). – Margaret Oates, British Journal of Psychiatry, 2003
Numerous peer-reviewed medical studies have found an association between abortion and suicide. Many others have found an association between induced abortion and depression, which is a major risk factor for suicide. In fact, between 10 percent and 30 percent of women suffer serious, prolonged negative psychological consequences after abortion.— FORSYTHE and SMITH: 'Disclosing the abortion-suicide association,' Washington Times, Feb. 20, 2012.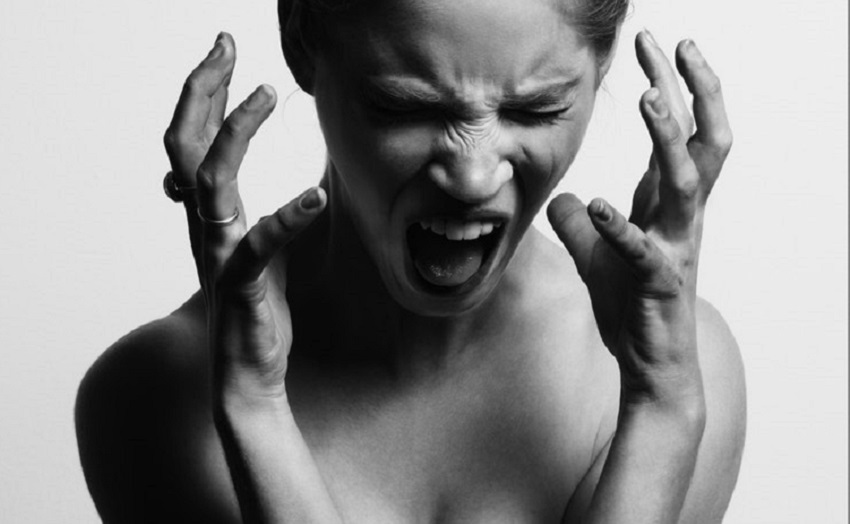 ---
Let's look at what the experts say
The Chairman of the Irish Association of Suicidology has said that legislation based on the X case would create a 'logistical nightmare' for psychiatrists if implemented.
Dr Justin Brophy, a consultant psychiatrist with Wicklow Mental Health Service made his comments an interview with an Irish language newspaper, Gaelscéal.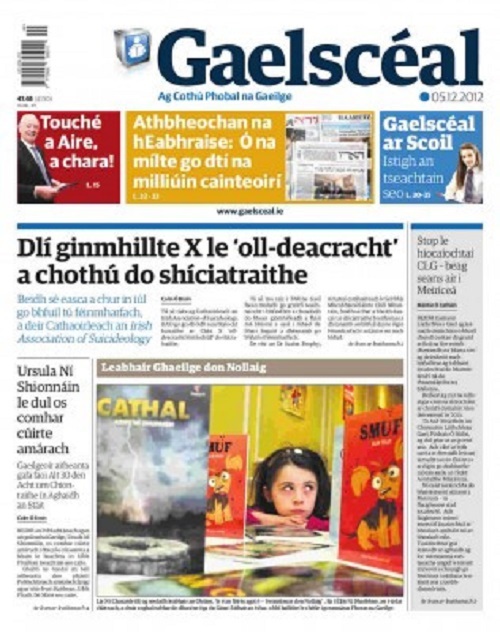 Dr. Brophy
Dr. Brophy said that medical judgement can be wrong and psychiatrists will be on a "hiding to nothing" if asked to adjudicate in these cases.
He told Gaelscéal that
Suicidal intent is an easily fabricated condition and that while psychiatrists can show that a woman is suicidal based on her stated symptoms, it is very difficult for them to prove that a woman who says she is not suicidal is not, nor is it their job to do so.
He added if a law were passed allowing for abortion on the terms of the X case that there would be public outrage if a pregnant woman took her own life after a being refused an abortion based on a psychiatrists view that she was not suicidal."
Dr. Brophy's comments come in the wake of other misgivings expressed by leading mental health experts.
---
Dr. Siobhán Barry
Psychiatrist Dr. Siobhán Barry previously told the Irish Times that an assessment of a woman for suicide risk would typically look at how she previously dealt with life's reversals. Any suggestion that a woman would think of ending her life "out of the blue" because of an unwanted pregnancy was misplaced, she said.
In over five years' practice in the UK, Dr Barry never once saw a case of a woman who had terminated her pregnancy on the basis that she wasn't able to cope, she said. Later, when working at the Coombe for 12 years, she saw "very few" women in a state of suicidal crisis, reported the paper.
The same article criticized the references in the report to the threat of suicide as a ground for termination, saying this could result in a "tsunami" of such threats which couldn't be properly assessed because of a lack of resources.
---
Dr Anthony McCarthy
Dr Anthony McCarthy, one of only three perinatal psychiatrists in the country, has also warned against the introduction of what he called a "tick box" system of deciding whether or not a woman is entitled to an abortion. He said legislators need to give "very careful consideration" to who has sufficient qualifications and experience to decide if a pregnant woman is at risk of suicide.
A letter was sent to all of the FG's party representatives by 11 top-level consultant psychiatrists.
The letter was signed by Jacqueline Montwill, consultant psychiatrist, Mayo Mental Health Services; Eugene Breen, CP Mater University Hospital; Alan Byrne, CP Naas; Patricia Casey, professor of psychiatry Mater/UCD; Ciaran Clarke, CP Barringtons Limerick; Brid Corkery, CP St Stephen's Hospital Cork; Brian Houlihan, consultant child psychiatrist at Children's University Hospital Temple St; Richelle Kirrane, CP John Connolly Hospital; Martin Mahon, CP John Connolly Hospital; Bernie McCabe, CP Navan Mental Health Services, and Geraldine Lyster, CP St Brigid's Hospital Louth
Significantly, the letter claims that "termination of pregnancy is not a psychiatric treatment for suicidality, nor is it mentioned as such in any of the major textbooks of psychiatry''.
The letter also expresses the belief that "offering an abortion to a distressed person who is psychiatrically ill would be strongly ill-advised since the person's capacity to make important life decisions is frequently impaired".
---
Psychiatric Perspective: Abortion is not Treatment
Dr. Jacqueline Montwill, consultant psychiatrist, discusses why abortion is not treatment for suicidality.
Psychiatric Perspective: Maternal Suicide
Dr. Patricia Casey, Professor of Psychiatry, University College Dublin, discusses her research on how rare maternal suicide is in Ireland.
I recently reviewed the reports of the Masters of the three Dublin maternity hospitals covering the periods 1980 to 2011. There were 685,511 deliveries of live babies and in that period there were two deaths by suicide. Both were post delivery and both had long histories of psychiatric illness. Many politicians who favor the inclusion of suicide have suggested the reason for the low rate of suicide here is because women travel to Britain for abortions when they are suicidal.
Yet data, obtained from the Department of Health covering the period 1992 to 2010, shows that under Section F of the 1967 Act (dealing with abortions carried out to "save the life of the mother") none were performed on Irish women and under Section G (dealing with abortions to "prevent grave permanent injury to the physical or mental health of the pregnant woman") none were performed on Irish women.
Abortion not a treatment for suicide
Dr. Jacqueline Montwill, Consultant Psychiatrist, Mayo Mental Health Services on PrimeTime
---
Reports and Studies
Quickfacts
Pregnancy has a protective effect against suicide, particularly during the pregnancy and two years following birth. 2 out of 100,000 pregnant women commit suicide, as opposed to the total rate among women of 3.4 of 100,000.[i]
A 2008 British Journal of Psychiatry analysis of 30 years of abortion and mental health data showed that abortion is the only pregnancy outcome linked to increased risk of mental illness. Live birth, miscarriage and even unwanted pregnancy leading to live birth did not predict mental illness.[ii]
A 1995 study by A.C. Gilchrist in the British Journal of Psychiatry found that in women with no history of psychiatric illness, the rate of deliberate self-harm was 70 percent higher after abortion than after childbirth.[iii]
A 1996 study in Finland by pro-choice researcher Mika Gissler in the British Medical Journal found that the suicide rate was nearly six times greater among women who aborted than among women who gave birth.[iv]
A 2002 record-linkage study of California Medicaid patients in the Southern Medical Journal, which controlled for prior mental illness, found that suicide risk was 154 percent higher among women who aborted than among those who delivered.[v]
By 2003, the data was so compelling that a team of researchers published in the Obstetrical & Gynecological Survey (OGS), one of the top three obstetrical journals in the United States, identified a number of studies that found that "induced abortion increased … [the incidence] of mood disorders substantial enough to provoke attempts at self-harm" and concluded that, as a matter of medical ethics, "any woman contemplating an induced abortion should be cautioned about the mental health correlates of an increased risk of suicide or self-harm attempts as well as depression."[vi]
A 2005 study by Mika Gissler in the European Journal of Public Health found that abortion was associated with a six-times-higher risk for suicide compared to birth.[vii]
A 2006 study by New Zealand researcher David M. Fergusson in the Journal of Child Psychology and Psychiatry, which controlled for a prior history of depression and anxiety and suicidal ideation (wanting to take one's own life or thinking about suicide), found that 27 percent to 50 percent of women after abortion reported suicidal ideation. Mr. Fergusson found that the risk of suicide was three times greater for women who aborted than for women who delivered.[viii]
A 2010 study by Natalie P. Mota in the Canadian Journal of Psychiatry found that "abortion was associated with an increased likelihood of several mental disorders - mood disorders … substance abuse disorders … as well as suicidal ideation and suicide attempts."[ix]
In September 2011, a meta-analysis in the British Journal of Psychiatry found an 81 percent increased risk of mental trauma after abortion[x]
The American Pregnancy Association states that "individuals with previous emotional or psychological issues" are precisely the individuals "more prone to experience emotional or psychological problems" after an abortion.[xi]
Abortionists in the state of South Dakota are required to disclose the increased risk of suicide before performing an abortion. This law has stood strong]despite court challenges.[xii]
A paper titled "Does abortion reduce the mental health risks of unwanted or unintended pregnancy? A re-appraisal of the evidence" was published in the Australian and New Zealand Journal of Psychiatry in April 2013 and confirmed: "There is no available evidence to suggest that abortion has therapeutic effects in reducing the mental health risks of unwanted or unintended pregnancy". As part of the Christchurch Health and Development Study, Professors David Fergusson, John Horwood, and Joseph Boden analyzed data from eight recent New Zealand studies that looked at levels of anxiety, depression, alcohol misuse, illicit drug use/misuse, and suicidal behavior in post-abortion women compared to those who carried their pregnancies to term. [xiii]
---
[i] Margaret Oates, 'Suicide: The Leading Cause of Maternal Death,' British J of Psych (2003), 183: 279-281.
[ii] Fergusson, David et al, 'Abortion and mental health disorders: evidence from a 30-year longitudinal study,' British J of Psych (2008), 193:444-451.
[iii] Gilchrist, A., P.Hannaford, P.Frank, C Kay (1995) Termination of pregnancy and psychiatric morbidity. Br J Psychiatry 167: 243-48.
[iv] Gissler, M., E.Hemminki, J. Lonnqvist (1996) Suicides after pregnancy in Finland, 1987-94: register linkage study. BMJ 313:1431-34.
[v] Reardon, D., P. Ney, F. Sheuren, J. Cougle, P. Coleman, T. Strahan (2002) Deaths associated with pregnancy outcome: a record-linkage study of low income women. Southern Medical Journal 95(8): 834-41.
[vi] Thorp, J., K. Hartmann, E. Shadigian (2003) Long-term physical and psychological health consequences of induced abortion: Review of the evidence. Obstetrical and Gynecological Survey 58: 67-69.

[vii] Mika Gissler, Cynthia Berg, Marie-Helene Bouvier-Colle, Pierre Buekens, 'Injury deaths, suicides and homicides associated with pregnancy, Finland 1987-2000,' European J of Public Health, Vol. 15, Issue 5, pp.459-463.
[viii] Fergusson DM, Horwood LJ, Ridder EM, 'Abortion in young women and subsequent mental health, ' J Child Psychology Psychiatry. 2006 Jan; 47(1): 16-24.
[ix] Mota, N., M. Burnett, J. Sareen (2010) Associations between abortion, mental disorders, and suicidal behavior in a nationally representative sample. Can J Psychiatry 55: 239-37.
[x] Coleman, P. (2011) Abortion and mental health: quantitative synthesis and analysis of research published 1995-2009. Br J Psychiatry 199: 180-86.
[xi] 'Possible Emotional Side Effects: Abortion, 'American Pregnancy Association, http://www.americanpregnancy.org/unplannedpregnancy/abortionemotionaleffects.html.
[xii] Laura Basset, 'South Dakota Law Linking Suicide, Abortion Upheld in Court, 'Huffington Post, July 24, 2012, http://www.huffingtonpost.com/2012/07/24/south-dakota-abortion-suicide-law-appeals-court_n_1699615.html.
---
Abortion for mental health or depressed mode - Abortions carried out on Irish women in the UK.
During the period examined, 1992 - 2010, there were two abortions separately recorded as being for "mental illness" and "depressive episode. Abortion has never been cited as a treatment for either "mental illness" or for a "depressive episode". "The fact is, as the Royal College of Psychiatrists has made plain, "there are no absolute psychiatric indications for termination of pregnancy" - that is to say, there are no psychiatric conditions for which abortion is the only answer." [i]
As the two professors point out, abortion is not a treatment for any psychiatric condition. Not alone is it not a treatment for "mental illness" including any "depressive episode" but it constitutes a risk factor for subsequent mental illness or psychological disorder. "After adjustment for confounding factors, abortion was associated with a small increase in the risk of mental disorders; women who had had abortions had rates of mental disorder that were about 30% higher. [ii]In the same issue of the Journal was an article which supported this argument. [iii] Later commentary in the British journal of Psychiatry in 2009 supported the statement of professors Casey and Clare.[iv]
The message is clear. The number of Irish women aborting in Britain who required abortion to prevent death from suicide as a result of mental illness was ZERO. [v]
[i] Casey, P and Clare, A. Press Statement 14.02.92.
[ii] Fergusson et al. British Journal of Psychiatry. 2008. 193. 444-451
[iii] Dingle et al. Br J Psychiatry 2008; 193: 455– 60
[iv] Correspondence. Rowlands and Guthrie. The British Journal of Psychiatry (2009) 195: 83
[v] Report of the Office of Population Census and surveys. Freedom of Information request response
---
Statement by Profs. Patricia Casey and Anthony Clare
Thursday 14th February, 2002
The following is the full text of the statement issued by Prof Anthony Clare (Trinity College Dublin) and Prof Patricia Casey (UCD):
We write as two psychiatrists who have become increasingly concerned at the central position that is being given to psychiatry in the current debate on abortion. Abortion is not a psychiatric matter. The overwhelming majority of abortions on Irish women are carried out for social and economic reasons.
Those who powerfully demand that women should have the right to choose to abort their unborn babies should not enroll psychiatry or psychiatric justifications for their cause. What is a social and/or economic justification is increasingly being presented as some kind of psychiatric necessity.
The fact is, as the Royal College of Psychiatrists has made plain, "there are no absolute psychiatric indications for termination of pregnancy" - that is to say, there are no psychiatric conditions for which abortion is the only answer.
One of us (AC) was invited to appear before the All Party Oireachtas Committee of the Constitution considering abortion and declared "the only reason that I am here, . . . that you will find psychiatrists involved in this (the issue of abortion), is . . . we have been drawn in to try to get people off the hook over this issue of danger to the health and life of a woman who is pregnant and wishes to terminate the pregnancy; so who better than to get a psychiatrist to tell you that if this is refused this woman will kill herself".
AC also told the committee of his experience in Bermuda in the 1970's where a psychiatrist's signature was required to the effect that suicide would occur were a request for abortion to be denied. Psychiatrists became hopelessly compromised.
Women were increasingly pressurized to make suicidal statements to justify their request to end a pregnancy that was unwanted, economically threatening or socially unacceptable.
Both of us agree, on the basis of our extensive knowledge of such research as is available, that no psychiatrist can predict suicide with any degree of certainty, and no evidence can be found unequivocally linking suicide to the refusal of abortion.
The many other reasons put forward justifying abortion such as conception following rape, incest, serious economic or social problems are not psychiatric issues. It is important that psychiatrists, politicians, lawyers and the general public recognize that the justifications offered for abortion do not come from psychiatric necessity.
Both of us also agree that there is no evidence of an increased suicide rate in women who have been raped but refused abortion and gone on to complete their pregnancies.
Those who argue that abortion should be offered to victims of rape or incest are not justified in using psychiatry or psychiatric evidence to justify their arguments.
It is being argued by some, including some doctors, that the amendment if passed will limit the pregnant woman's access to the total range of mental health services and that ultimately their psychological well-being will be compromised.
It is also being suggested that women's mental health is being relegated to second place, below their physical health. We believe that there is no basis for these views.
Pregnancy is not a contra-indication for any psychiatric treatment. Both of us believe and insist that Irish psychiatrists will continue to offer pregnant women the full range of psychological and pharmacological treatments in accordance with clinical judgment and will continue to be available, as we are now, to counsel and advise women with emotional problems whether they are non-pregnant, pregnant, recently delivered or have had an abortion.
Both of us have argued, and will continue to argue, for better and more resources for the Irish mental health services and we are both dissatisfied with the current level of service provision.
We believe that the proposed amendment does provide support and protection for women's mental health and the health and protection of their unborn babies. We support the amendment.
---
Architect of British Abortion Law warns on suicide clause
It was reported in the Irish Independent on 21st December 2012, that LORD David Steel, the architect of Britain's liberal abortion laws, has said the Irish Government would be making a mistake if it goes ahead with plans to legislate for termination on the grounds of a threat of suicide.
The 1967 act permitted abortion up to the 28th week of pregnancy and Lord Steel has admitted that an Irish law which decides who can avail of a termination by ticking boxes would be "very difficult to implement".
"I think it would be a mistake to try and legislate for abortion in categories such as suicide or rape," he said. "We began with a bill with five categories, and sensibly, in consultation with the medical profession, they were reduced to two: the mental and physical health of the mother taking into account her whole family circumstances, and if there was a substantial risk of severe handicap.
He added: "It would seem the mistake being made in Ireland is to try to define the circumstances in which each abortion may be carried out and that is a hopeless road to travel down. I never envisaged there would so many abortions."
See the original article here...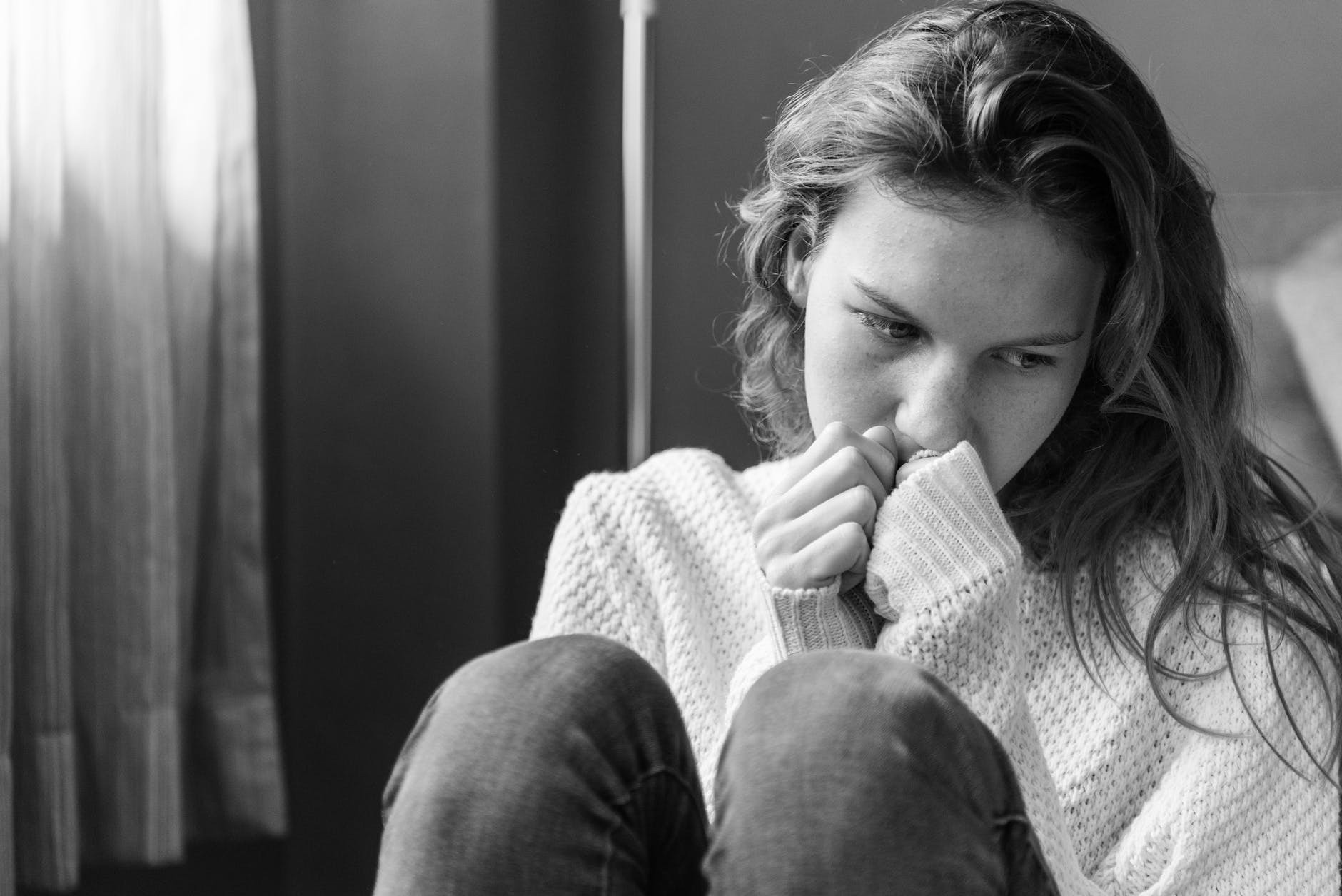 ---
Are the claims that allowing abortion for suicidality will "open the floodgates" without foundation?
At the Health Committee Abortion hearings, Ciara Staunton from NUI Galway said that medical professionals have to be trusted for their clinical judgement that the threat of suicide is connected to the pregnancy.
There's this fear that there would be floodgates, that fear is completely unfounded and it suggests that there would be some sort of collusion between the pregnant woman and the doctor. That is not the case. We trust our doctors in every other clinical judgement they make, and we must continue to trust our doctors when it comes to the issue of abortion.
"It is very clear that it's only if the risk of suicide is linked to the pregnancy, that case, there is a lawful abortion.
"This is completely false. The recognition that the floodgates will open comes from the evidence, not fear.The evidence is found in the American experience with mental health exceptions to abortion that occurred before Roe v Wade.
In California's Therapeutic Abortion Act of 1967 http://scocal.stanford.edu/opinion/people-v-barksdale-22886 they tried to create a "balance" between the health of the mother and the state's interest in limiting abortion.
To get an abortion, the mental illness of the mother had to reach the same medical standard for involuntarily committing a person to a mental health institution: "mental illness to the extent that the woman is dangerous to herself or to the person or property of others or is in need of supervision or restraint.
"The woman needed a committee of two licensed doctors (or 3 if after the 13th week of pregnancy) to be in unanimous agreement to allow an abortion.
So, what happened? In 1970, just one year, , there were 63,872 abortions approved and 61,572 performed! Virtually all of them, 98.2%, were approved and performed under the mental health exception. The Supreme Court, reflecting on the flood of abortions coming from the mental heath exception said, "Serious doubt must exist that such a considerable number of pregnant women could have been committed to a mental institution. Either pregnancy carries risks to mental health beyond those ever imagined, or legal writers and members of the therapeutic abortion committees, two groups we must assume to be of at least common intelligence, have been forced to guess at the meaning of this provision and have reached radically different interpretations."
So, are California doctors more prone to collusion than Irish doctors? Are they less trust worthy? That is not the issue. The issue is that abortion is never a treatment for mental health or suicide ideation (we know that it results in elevated levels of suicide ideation) and such legislative creations are based on politics and not on sound medicine. There is simply inherent ambiguity in the standard being applied and doctors should never be in a position of deciding whether an Irish baby is killed. It is by definition a corruption of their professional ethos to care for and heal life.
---
Paul Linton, U.S. Constitutional Scholar and author on abortion law in America discusses the the debate on abortion in Ireland
---
Following Britain's example?
A letter by ALISTAIR McFARLANE, an ex-gynecologist who worked in both the UK and Ireland, the Irish Times on 11th January had a very interesting observation regarding legalizing abortion for suicidal ideation.
As an ex-gynecologist who has worked in both Ireland and Britain, I am naturally interested in the ongoing debate about legislation for abortion in Ireland.
The big question seems to be whether legislating for abortion in Ireland will lead to "abortion on demand". I refer to the reported interviews by the Seanad committee (Home News, January 9th). Dr Rhona Mahony, Master of the Rotunda, said that she was offended by the suggestion that women would attempt to manipulate their doctors on the basis of fabricated ideas of suicidal ideation or intention in order to obtain terminations. She was supported by Senator John Crown, who is also a doctor.
But there would be no question of "manipulation"; women wanting an abortion would know that all they would have to do was utter the phrase "suicidal thoughts" and an abortion would at once be granted in the private clinics set up to cope with the demand.
So these women, rather than lying to or manipulating their doctors, would just be going through a tedious, but required ritual.
If a psychiatrist had to certify that the suicidal ideation is genuine, then the clinics would simply employ one who is strongly pro-abortion and would automatically co-operate. The vast majority of psychiatrists who would not agree would be excluded from the decision-making process. That is what would happen in the real world.
See the original letter here in the Irish Times...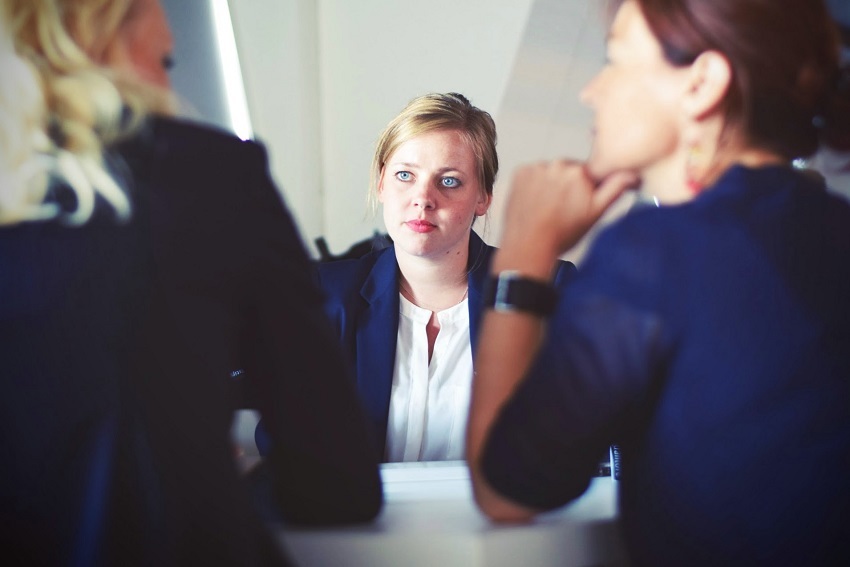 ---
Psychologist: Most Abortions are illegal
A British psychologist has said the overwhelming majority of Britain's abortions are "probably illegal" and that a "charade" is operating around the country's abortion laws. Addressing a London conference Nov. 29th, Dr. Michael Scott said 99% of abortions in Britain performed each year to protect the mental health of the mother could not be scientifically justified.
The consultant psychologist, who often serves as an "expert witness" with the regional police force in Liverpool, said a "charade" is operating around the working of the 1967 Abortion Act that legalized abortion in Britain.
Abortions on mental health grounds were so dishonest, he said, that they were effectively illegal.
He called for the total abolition of Ground C, the section that permits abortion when the "continuance of the pregnancy would involve risk to the life of the pregnant woman, greater than if the pregnancy were terminated".
It is under Ground C that nearly all of about 200,000 abortions are performed annually in Britain, most of them for so-called "social" reasons.
---
Sam Coulter-Smith says He is not convinced of abortion in cases of suicidality
In an interview with Newstalk 106 in January 2016, the former master of the Rotunda Maternity Hospital, said he is still not totally convinced that the termination of a pregnancy is a treatment for someone considering suicide.
However, he remains unconvinved that an abortion is required in these situations. Speaking to Colette Fitzpatrick, Dr Coulter-Smith explained, "I'm not a psychiatrist, so I'm not an expert on mental health issues. Mental health is a huge issue in pregnancy.
"I'm not totally convinced - I've talked to a number of psychiatrists about this, and there isn't universal agreement between psychiatrists - that termination of a pregnancy is a treatment for someone who has suicidal ideation," he observed.
Links