The spectrum of heart disease in pregnancy has been changing over the last thirty years with a fall in the incidence of rheumatic heart disease and a relative increase in the numbers of pregnant women with congenital heart disease (both corrected and uncorrected). The balance comprises miscellaneous cardiac problems and acquired conditions.
Incidence during Pregnancy
The incidence of heart disease in pregnancy is extremely low. There were 558 cases of heart condition (both mild and severe) to 159,680 births in Holles Street Hospital between 1969 and 1990. With over 364,000 births between the three Dublin maternity hospitals, there were 6 deaths in pregnant patients with heart disease. Of these, one was from a non-cardiac, non-obstetric cause; one was unheralded at 20 weeks gestation in a symptomless patient; one from untreated eclampsia at 37 weeks; one from Eisenmenger's syndrome in a woman who wanted a child; one from abruption; and one occurred unheralded 6 weeks post partum following an uneventful antenatal and perinatal course.
Pregnancy did not cause or aggravate these conditions. In none of these patients would abortion have changed the outcome or saved the mothers life.
---
Successful Surgery
Numerous reports of heart surgery during pregnancy include successful correction of most types of congenital and acquired cardiac disease. Maternal mortality is dependent on the specific nature of the procedure being performed and is not increased in pregnancy. Successful pregnancy following heart transplantation has also been reported.
---
Eisenmenger's Syndrome
With early detection and successful correction of congenital heart defects, Eisenmenger's syndrome has become increasingly rare in developed countries in recent decades. The incidence of Eisenmenger's syndrome in pregnancy is very low. By 1992 there had been less than 150 reported cases in the world literature over the previous 45 years. One case has been reported in Ireland since 1969. There is not a single reported case of the condition among the 115,567 abortions performed on non-residents in England and Wales between 1984 and 1990.The most recent review of pregnancy in women with Eisenmenger's syndrome is from the Heart Institute of the University of São Paulo, Brazil.
It reviewed the outcome of 13 pregnancies in 12 women with Eisenmenger's. Three women in the series died: one had refused hospitalization, another died at home unexpectedly and the cause of death was unclear, and the third woman died in the puerperium of a femoral artery thrombosis having discontinued anticoagulant therapy. This confirms other case reports that show that with intensive pre-, intra- and post-partum care these women can be taken safely through pregnancy and lab our and even through cesarian section. With advances in intensive care and in the critical understanding of the pathophysiology of this condition over the last 10 to 15 years pregnancy and labor have become safer for these patients.
---
Misleading
Eismenger's Syndrome is very, very rare. It has been said that 50-70% of women with the condition die in pregnancy. This is extremely misleading, as that conclusion is based on a retrospective study of published case reports of 44 patients. Over 80% of the reports were dated between 1948 and 1971. There are only 150 cases reported in world literature over the last 50 years. Today, the causes of death with this and other cardiac conditions are much better understood; low blood volume, blood clots and anesthetic risks. Treatment of all these has improved enormously over the last 20 years, since that study was done.
---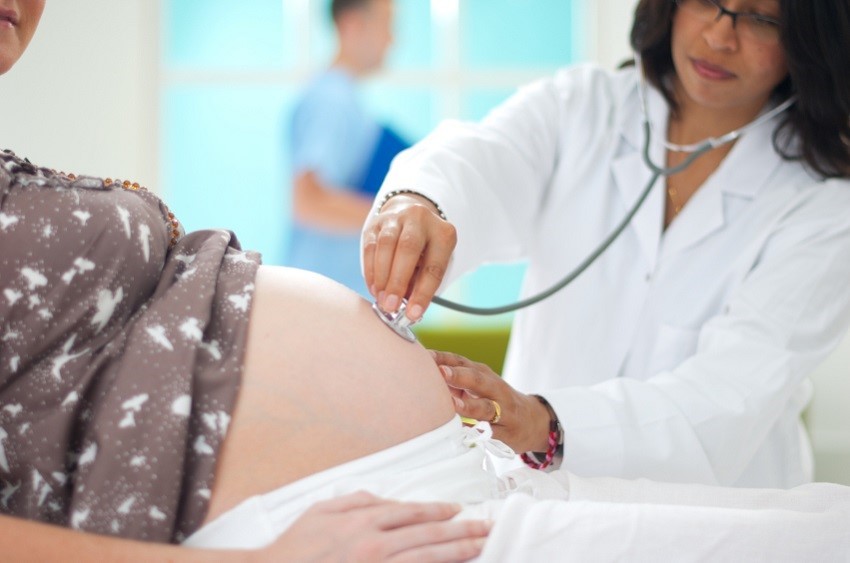 Abortion is NOT necessary
A woman with cardiac or blood disease does not need abortion; she needs excellent medical care from a team of obstetricians, cardiologists and anesthetists.