Personal Stories: The mothers who had a medical emergency when pregnant
Read the personal stories of Pamela and see how these women coped when illness or other complications arose in their pregnancy.
ALEKS PATETE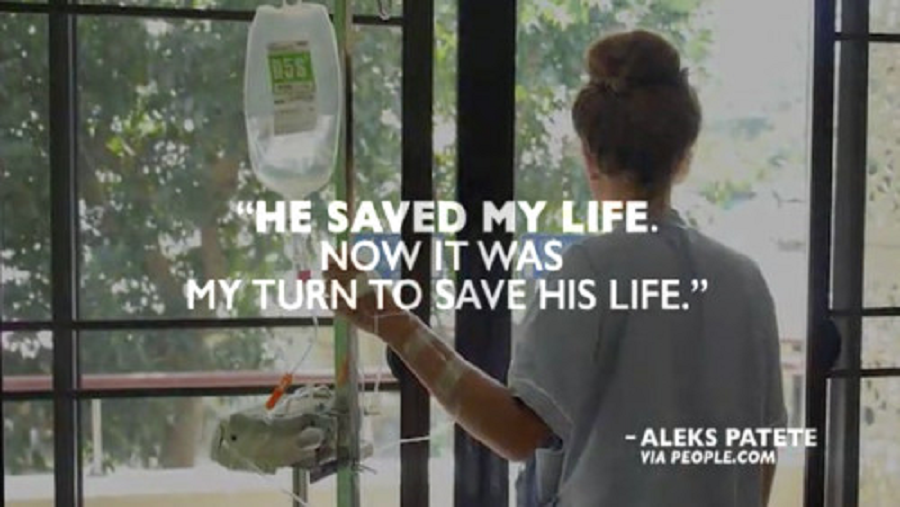 When Aleks Patete and her husband, Dominic, found out she was pregnant last November they were excited. But that joy suddenly turned into fear. During a routine ultrasound, hospital staff noticed a cyst on her ovary and diagnosed Aleks with ovarian cancer.
---
LINDSAY UPHILL-ROBSON
Blackpool school teacher Lindsay Uphill-Robson gave birth to daughter Aria just three days after the last of 10 chemotherapy sessions she had to endure while carrying her child.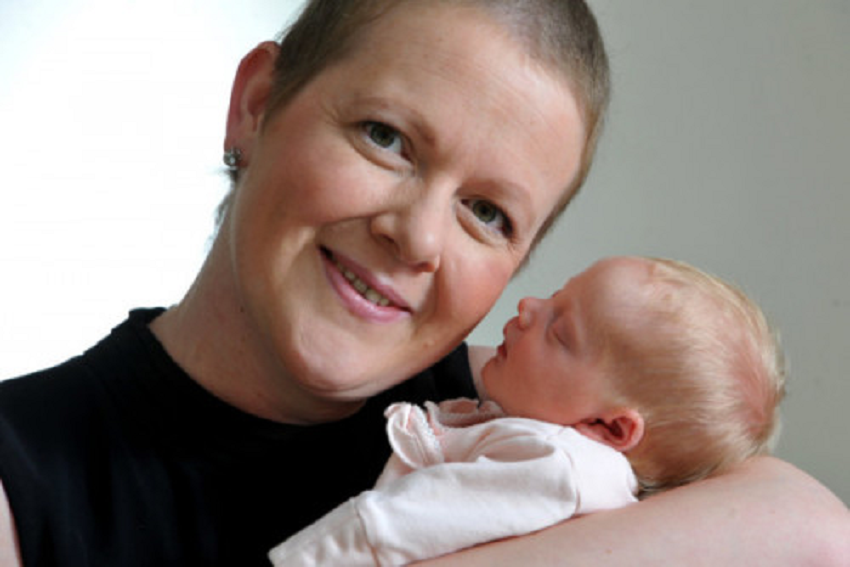 ---
BECKY ANDERSON
ABORT THEM OR YOU'LL DIE
Brave cancer-stricken mum defied doctors' advice to abort her twins and gambled her life to bring boys into the world.
Becky Anderson's womb was removed on the same day she gave birth as surgeons battled her cervical cancer
---
NICOLA WELLER
This is the miracle baby who saved his mother's life - by destroying a cancerous tumour that was growing in her womb. Doctors feared for Nicola Weller's life when they discovered a tumour in her womb after she had complained about a swelling under her ribs.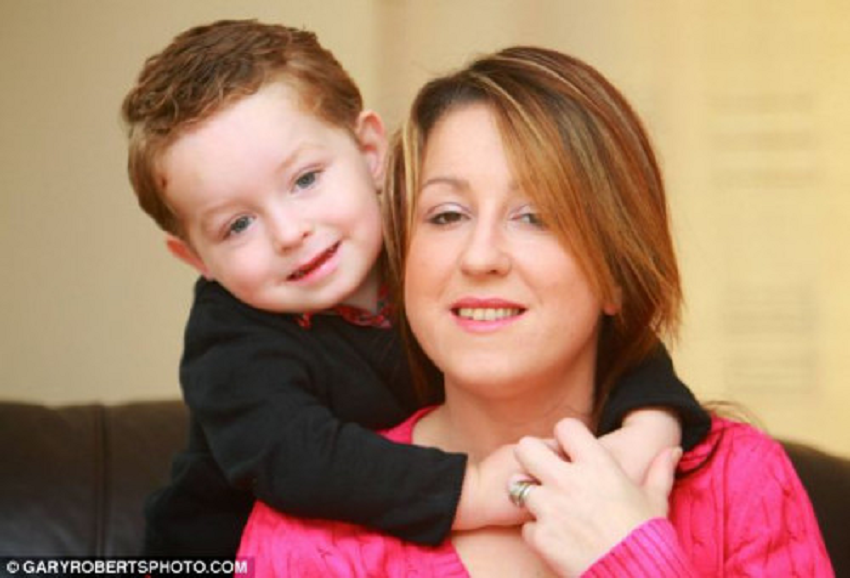 ---
STEPHANIE HOSFORD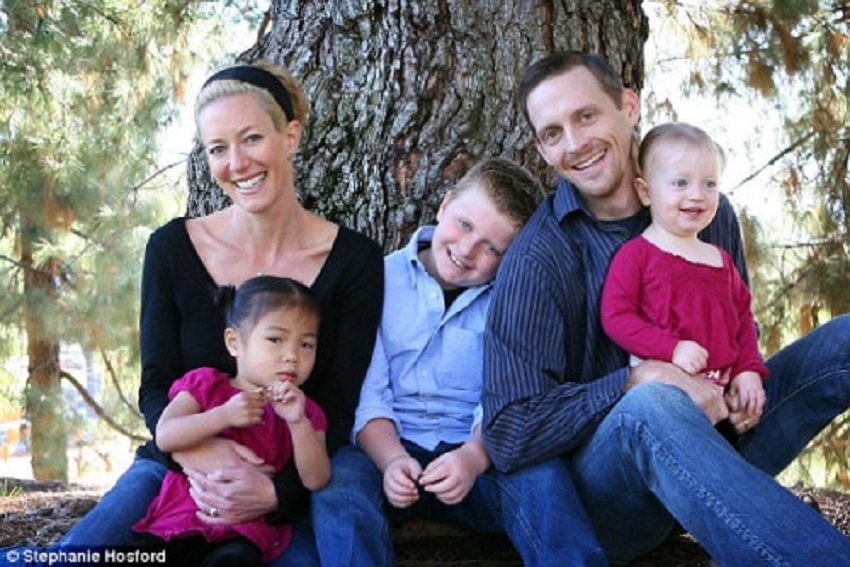 In September 2007, Stephanie, then 37, was happily married to her husband Grant, with whom she was raising their young son, Ethan. Wanting to expand their family, the couple was in the middle of arranging the adoption of a little girl from China.Then one week, everything changed. Stephanie found a lump in her breast, which a doctor soon told her was breast cancer.Three days later, she learned she was also pregnant. What should have been a joyous discovery for the couple was fraught with worry and sadness, as her doctors advised her to terminate the pregnancy. Concerned about keeping both Stephanie and her unborn daughter alive, they told her that abortion was the best course of option.
---
YESENIA RUIZ-ROJO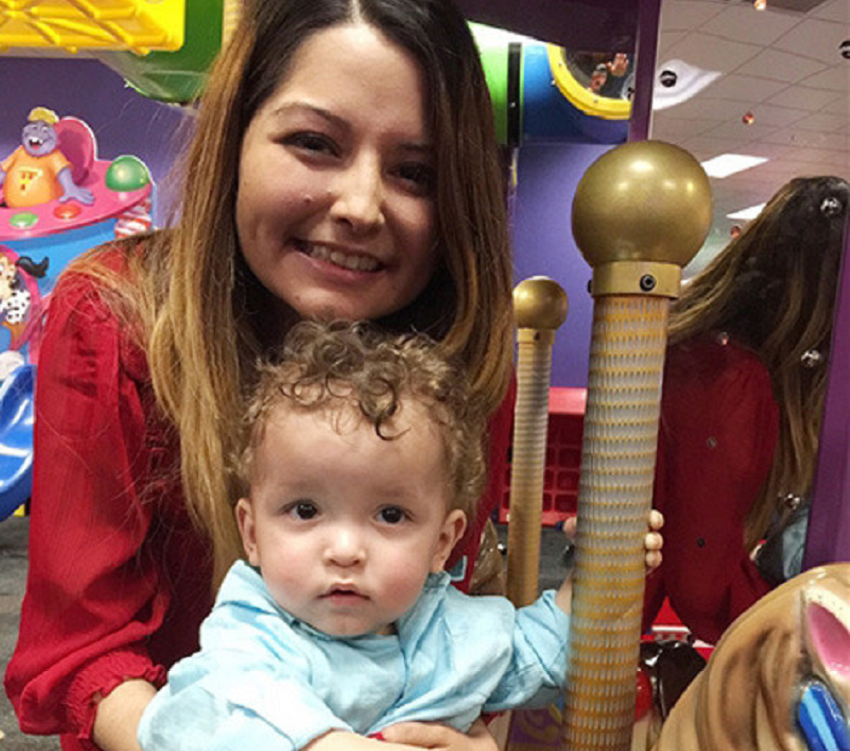 Ruiz-Rojo arrived at BAMC in September 2013. She was 21 years old, four months pregnant, and had just discovered she was facing aggressive liver cancer. Doctors gave her four to six months to live.
She gave no thought to herself; she begged her doctors to save her baby.
---
AMY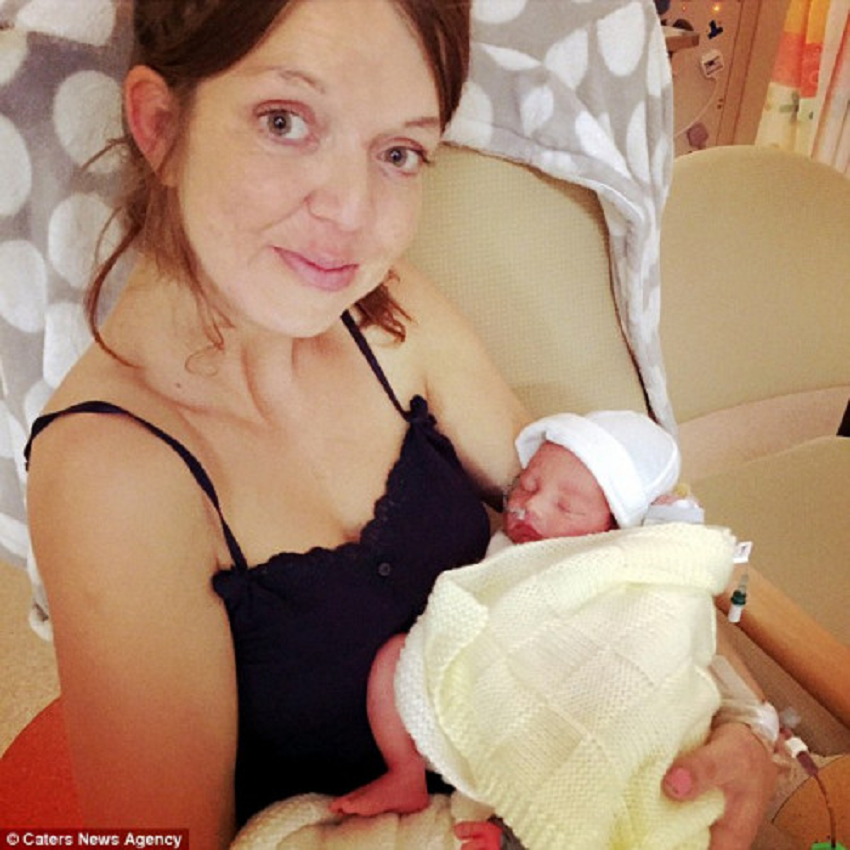 Amy had a liver transplant when she was 9 years old and thought she might never be able to have a child. But her pregnancy was managed and she gave birth to a boy which she named Set.
---
JILLIAN O'CONNOR
An Ottawa mother, pregnant with her third baby, Jillian O'Connor has been diagnosed with stage four breast cancer. She will be induced on February 1st after an emotional pregnancy that started with a lump in her breast when she was 16 weeks pregnant. She found it while she was breastfeeding her one-year-old son. The couple also has a 3-year-old daughter. She was sent to the Cancer Centre at The Ottawa Hospital where she met with medical oncologist and cancer researcher Dr. Mark Clemons.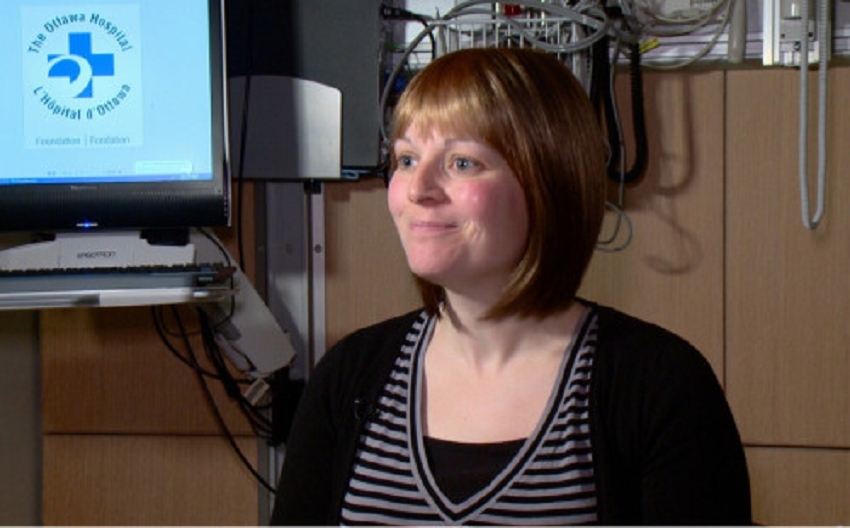 Read more about this great treatment....
---
Heather Choate
Heather Choate found out she had breast cancer while 10 weeks pregnant with her sixth child. When she met with her doctor to discuss what to do, her physician told the 29-year-old from Bayfield, Colorado to have an abortion and get treatment because she woud die otherwise. She found a doctor who gave her some chemotherapy and surgery, and on January 6 gave birth to a daughter, Kiery Celeste.
Now, heather has been given the news that she's cancer free.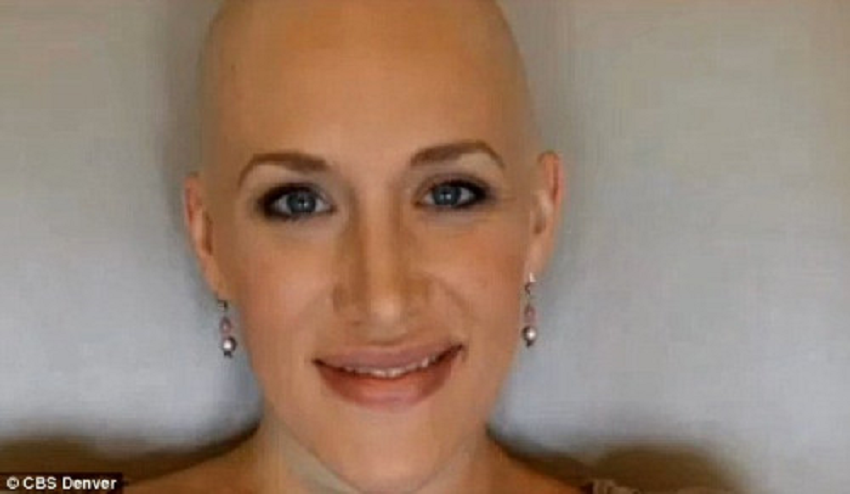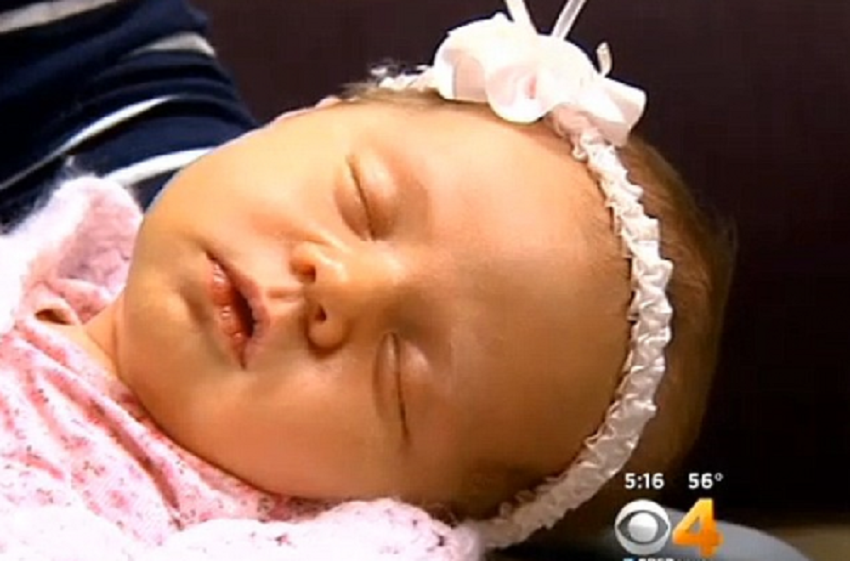 ---
ASHLEY BRIDGES
This mother should not have been forced to terminate to receive treatment. It is now known that a pregnant woman can receive the same treatment for cancer as if she wasn't pregnant. It looks like Ashley will still beat cancer and have her beautiful daughter with her!
---
KATY EVANS
Katy Evans refused to have an abortion at 16 weeks when her waters burst, and her amniotic fluid replenished itself and little Leo is thriving today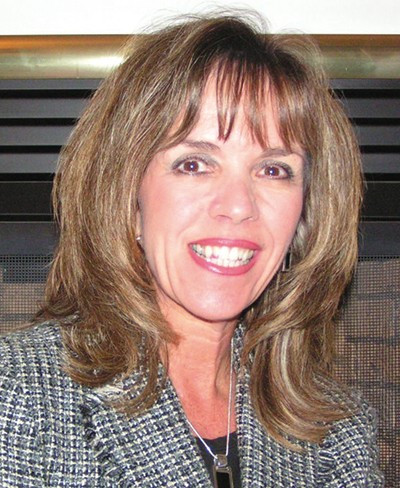 ---
AUDREY
Audrey from Dundalk was diagnosed with cancer while expecting her second child.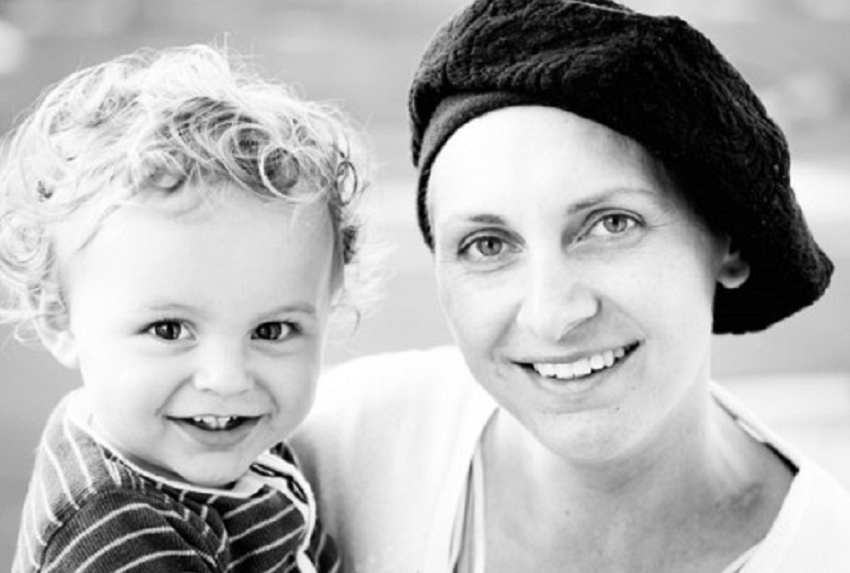 ---
ANA MENDOZA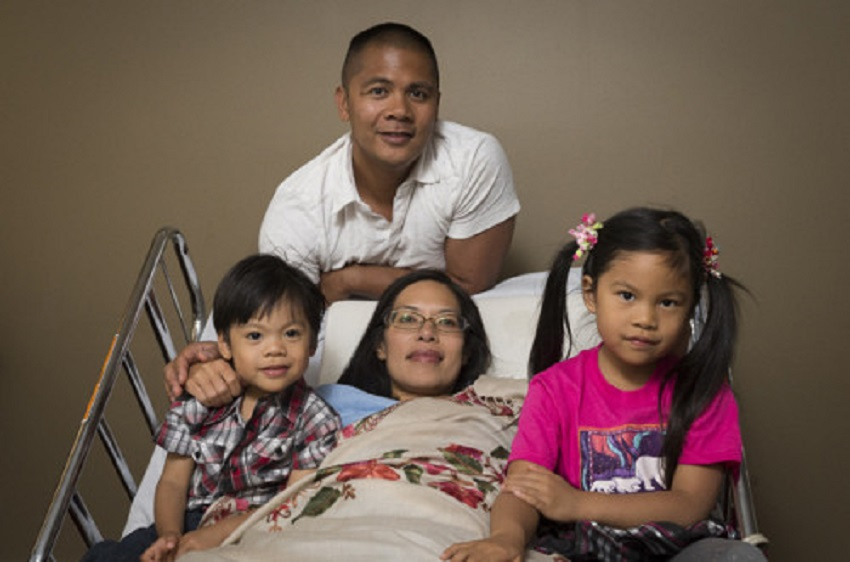 Ana Mendoza was 17 weeks pregnant with Nathan when, during a routine checkup with her doctor, she and husband Victor Ulanday received the shocking and devastating diagnosis that she had Stage II cervical cancer.
"The first thing they wanted us to do was terminate the pregnancy," she said. "It was very intimidating because it seemed like I had no other choice." Faced with the seemingly impossible decision, Mendoza, 40, said she couldn't fathom losing the pregnancy. If it wasn't for Nathan, Mendoza said she wouldn't have known she had cancer. She decided to ask her doctor if there were any other options. "I couldn't let him go," she said. "He's totally the guy who saved my life."
---
SARAH WILLIAMS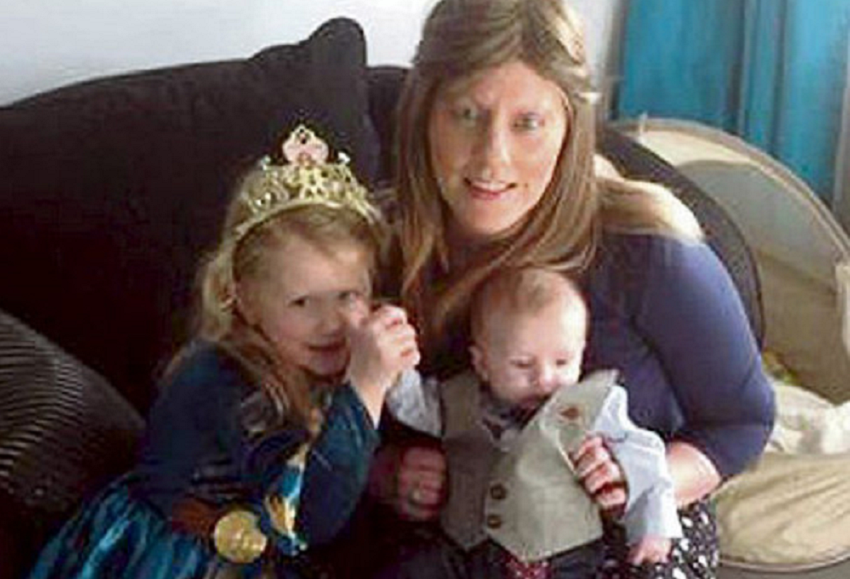 Mum, Sarah Williams, has mastectomy 30 MINUTES after giving birth after being diagnosed with breast cancer during pregnancy.
---
DULCE RANGEL
"When I learned I was pregnant, I felt one of the most beautiful emotions a human being can feel," said Dulce Rangel, a resident of Gomez Palacio, in an interview with the local newspaper Publimetro on April 8. "Days after, I came to know through an ultrasound that I had second-degree breast cancer, which is very aggressive, and the doctors recommended that I have an abortion," she explained. Although it is legal in the state of Durango to perform an abortion when the life of the mother is at risk, Dulce explained how she never thought of abortion and decided she would fight for her life and her baby's life.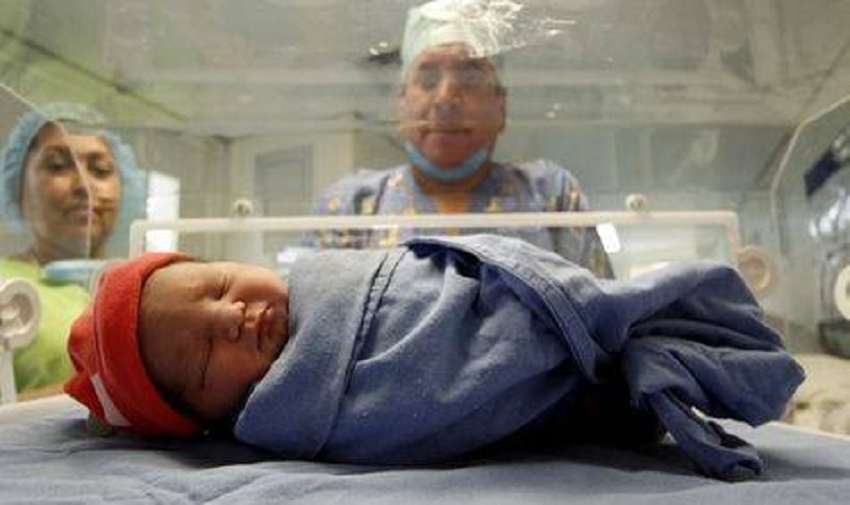 ---
LISA TILBURY
A pregnant mother whose unborn child has been diagnosed with a tumour is to carry on with her pregnancy - despite being told the baby has just one per cent chance of survival. Lisa Tilbury, 22, was devastated after doctors broke the news at her 20-week scan that her baby had a 10p-sized tumour at the top of one kidney.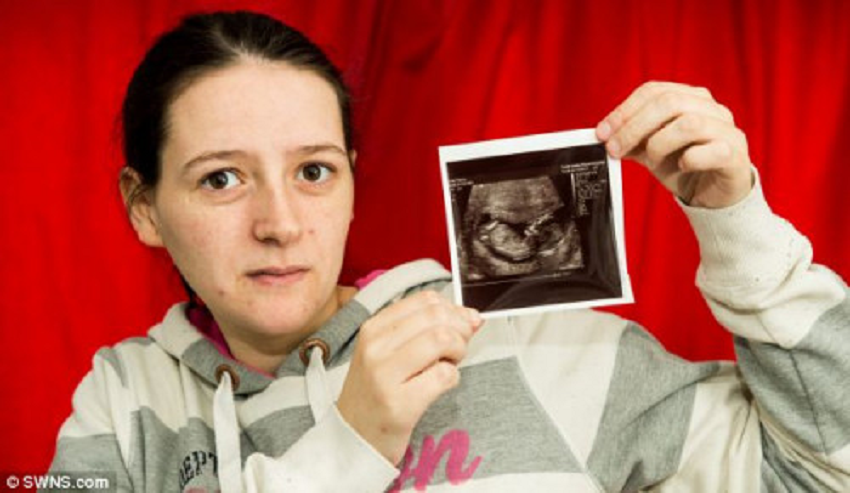 ---
DIANE MULLINEUX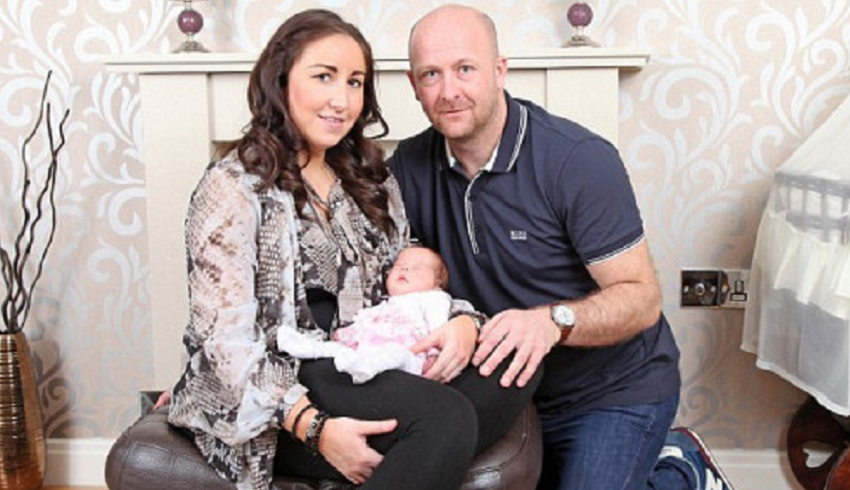 Photo credit: Paul Lewis Daily Mail
Mother who was told to abort her child after being diagnosed with cancer gambles on life-saving operation and gives birth to a healthy daughter.
---
EMILIA KACZOWOWSKA - JOHN PAUL II'S MOTHER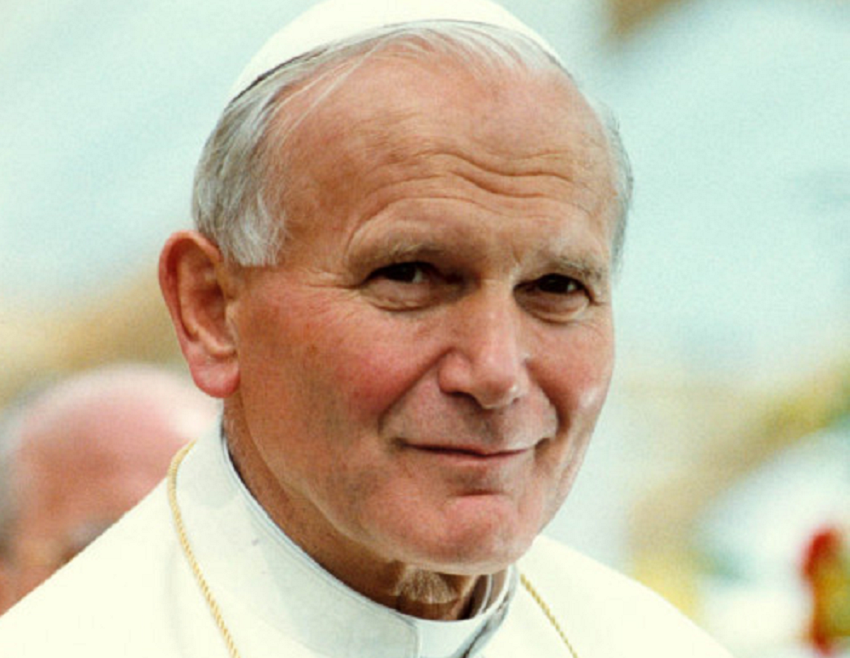 A new report out suggests Pope John Paul II's mother rejected an abortion when pregnant with him. Under the headline "Blessed John Paul II was in danger of not being born," the Vatican Insider web site says the information was revealed by Milena Kindziuk in the book just came out. The report suggests that the future Pope John Paul II was in danger of not being born because of the precarious state of health of his mother Emilia Kaczorowska. The book, "The Mother of the Pope," indicates Emilia Kaczorowska, married in 1905 with Karol Wojtyla, the army of the Austro-Hungarian Empire, rejected an abortion.
According to the gynecologist Kindziuk of Wadowice, Jan Moskala, he mother had lost her daughter Olga, who died shortly after giving birth. The report says the doctor advised her to save her own life rather than that of the child conceived when troubles in Pope John Paul II's pregnancy emerged. "You have to have an abortion," the doctor said, according Kindziuk, the mother of Karol Wojtyla. "Aware of the risks, the parents of John Paul II decided otherwise and Emilia gave birth in the house of Wadowice May 18, 1920. Then, after a long illness, probably of rheumatic diseases, the mother of the future pope died on April 13, 1929," the report, in Italian, indicates.
---
EVELYN O'ROURKE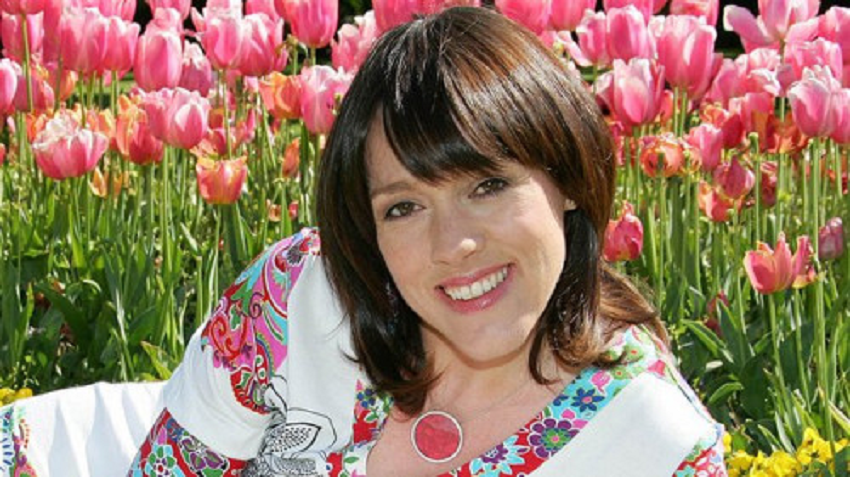 'Did you know you can have chemo safely in pregnancy? Well, neither did I...' Broadcaster Evelyn O'Rourke on her remarkable journey from cancer diagnosis to the birth of son Ross
---
RACHEL KERR
"If it wasn't for Hannah my cancer may not have been picked up." So brave mum refuses abortion, waits until her baby is 29 weeks and can be delivered safely before she starts cancer treatment. Now mother and baby are safe.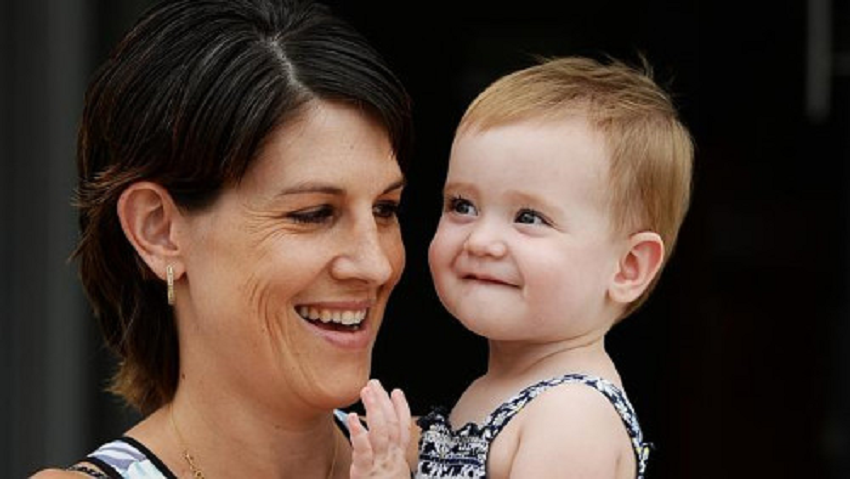 ---
JO
After years of trying for a baby, Jo Powell finally discovered that she was pregnant.But her delight turned to despair days later when doctors found she had breast cancer and advised her to sacrifice her unborn child's life in order to save her own by beginning chemotherapy.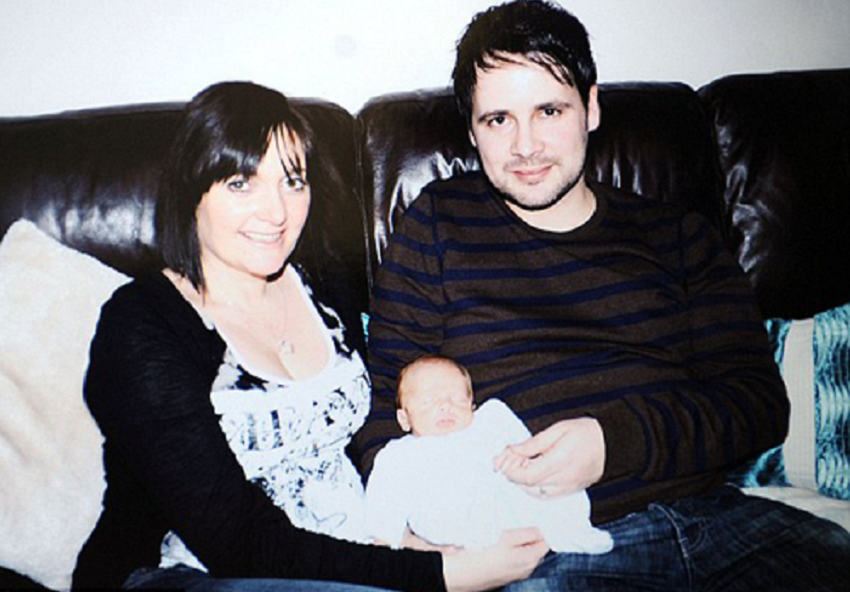 ---
GEMMA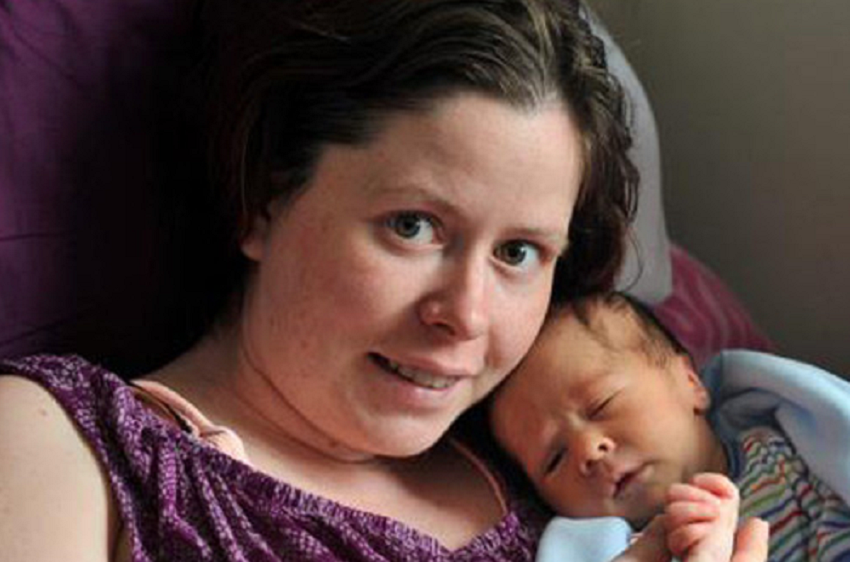 Gemma Holmes, 26, had no idea she was expecting before she was involved in a car crash that left her unconscious for three months. 'Discovering you're pregnant is meant to be one of the most exciting times in a woman's life. But when I found out, a doctor gently broke the news to me as I woke up after almost three months in a coma.
---
DANIELLA
When Daniella Jackson was diagnosed with cancer at five months pregnant her doctors quickly advised her to have an abortion. They said she needed a termination to allow her lung tumour to be removed before it killed her."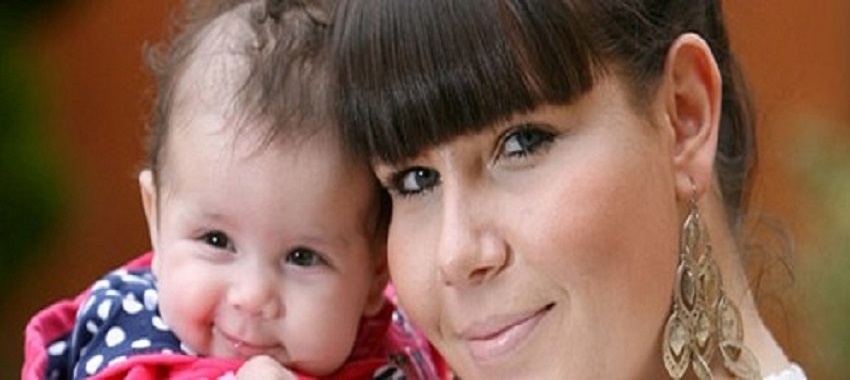 ---
PAMELA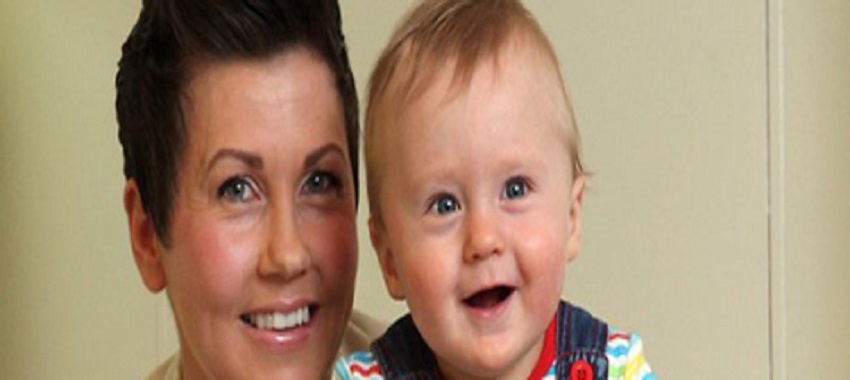 "The doctors encouraged me to terminate the pregnancy but that wasn't an option for me and they said it would be much easier to treat (the breast cancer) but my partner and I had lost a baby the year before and that just made it not even on the table."
---
JOCELYN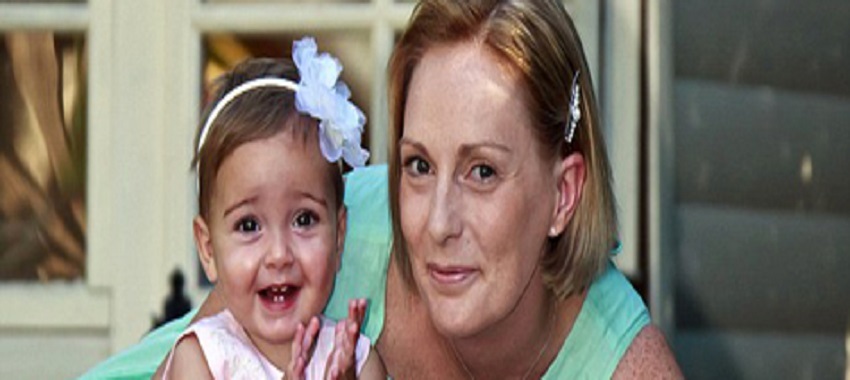 For just 18 months earlier the 34-year-old beautician, who lives in Guernsey with husband Matthew, 36, a pilot, and their two other children, Harry, five, and Toby, three, was given the news that she was suffering from cancer of the cervix – the opening to the uterus. Days later, she discovered she was also seven weeks pregnant.
---
ZOLIA
Zoila Leiva was four-and-a-half months pregnant and looking forward to having twins when she received some terrible news - she had breast cancer. But the 42-year-old from Whittier in California, refused to have an abortion and was able to battle back to health and keep her precious sons despite undergoing chemotherapy.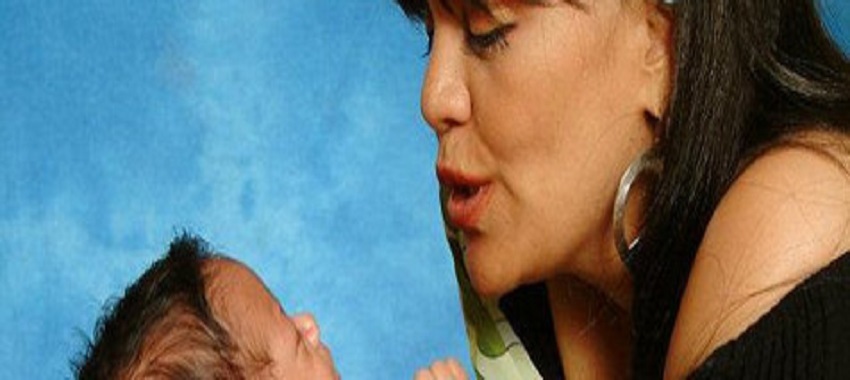 ---
MARTHA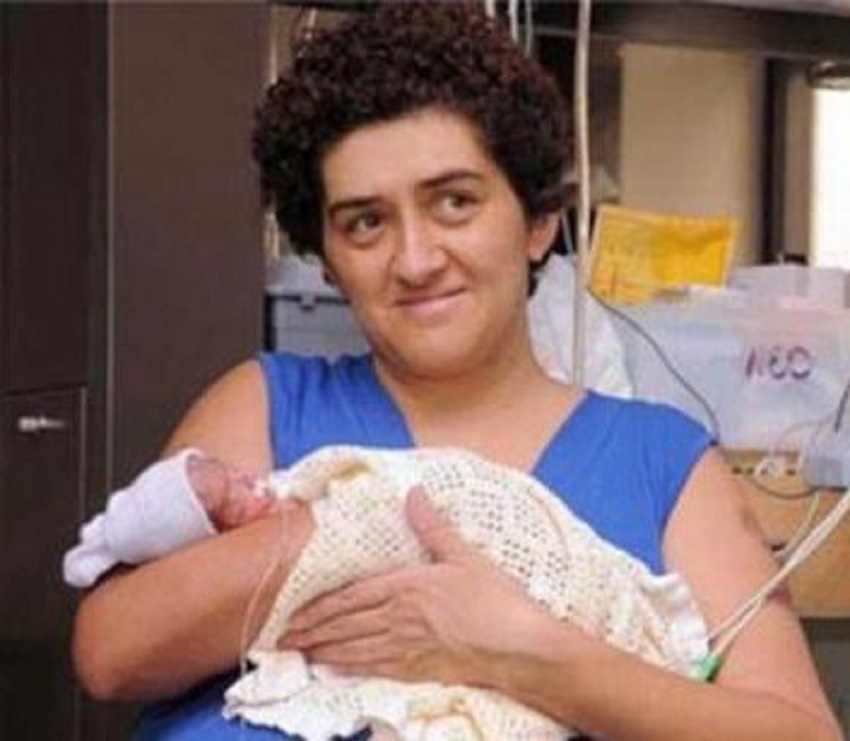 Doctors have saved the lives of a woman and her unborn child after performing a liver transplant on her while she was five months pregnant. Martha Pecarrere and her daughter Sofia would have died without the surgery, which has only been successfully performed five times across the world. The Argentine housewife was operated on after falling into a coma brought on by hepatitis.
---
MICHELLE
The choice Michelle Stepney faced was stark. Michelle, already mother to a four-year-old boy, was 19 weeks pregnant with twins when she was diagnosed with cervical cancer.
---
VICTORIA
A MOTHER who was told she must choose between saving her own life or that of her unborn baby has stunned doctors by giving birth to a healthy child – then beating cancer. Victoria Webster, 33, had to decide whether to begin chemotherapy and lose her baby or risk her own life by waiting until after the birth.

---
DONNA
When Donna Hewetson found out she was pregnant in late 2008, she was thrilled. Donna and her now-husband Matt had been trying for months to get pregnant, and had suffered through a difficult miscarriage only two months prior. But things started going wrong at around 12 weeks. "I got admitted to hospital with excruciating left-sided pain," recounts Donna, according to the Lichfield Mercury. "The doctors couldn't understand what it was, but they knew it wasn't pregnancy-related."
---
LISA PETERSON
Lisa Peterson-Bender was 11 weeks' pregnant when she found the malignant lump - and it left doctors with a daunting dilemma: treat the mother, or protect the unborn baby.
---
NICOLETTE
A woman defied the odds - and medical advice - by giving birth to a healthy baby she had carried just outside her uterus. Doctors had thought Nicollete Soto, 27, from Phoenix, Arizona, was carrying the foetus in her abdomen, completely outside her womb.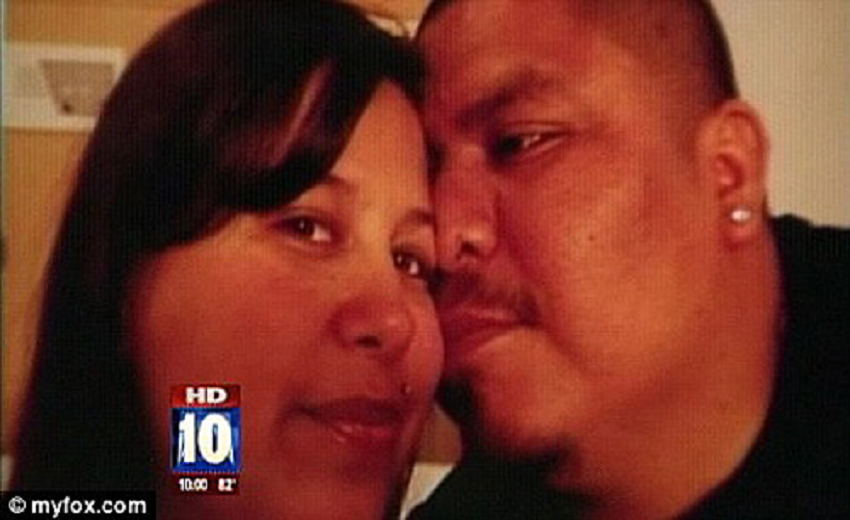 ---
KANDACE SMITH
Kandace Smith, from South Louisiana, U.S. was told by doctors to terminate the dangerous triplet pregnancy as they didn't think she was going to survive. She made medical history by giving birth to identical triplets while suffering from cystic fibrosis.
---
SARAH BEST
When four months pregnant with her first child, Sarah Best was given the devastating news that she was suffering from cancer. To save her life, she urgently needed radiotherapy - but knowing it could harm her unborn baby, she was terrified to go ahead with the treatment.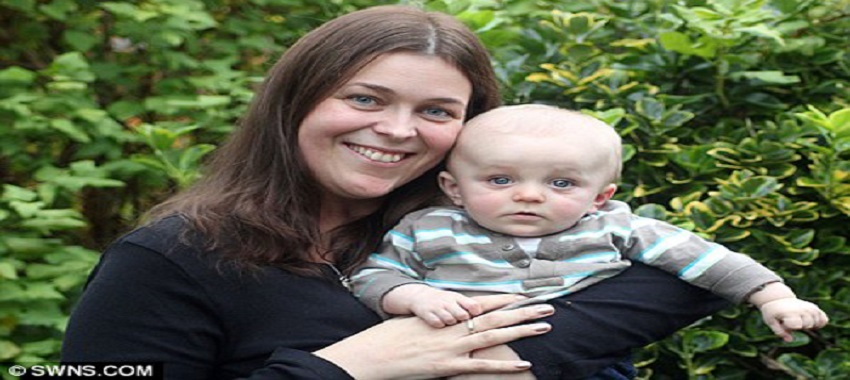 ---
ERIKA

After four miscarriages 28-year-old Erika was pregnant again, and this time the baby was healthy. But then she discovered a lump in her left breast.
---
MEG
Diagnosed with breast cancer and discovering she was pregnant, Meg Booth feared the worst for her and her baby.

---
DAWN
Michael clung to me and started to cry. I just stared, my mind blank. I managed to say: 'What about my baby?' The consultant said: 'It would be easier to treat you if you weren't pregnant...'
---
MEGAN
A family in Cork has called their baby girl a "miracle" as she continues to thrive despite being diagnosed with a rare condition while in the womb, leading doctors to claim she would not survive. The grandparents of baby Megan Hope Byrne shared her story with a local paper earlier this week, telling how their prayers had been answered, baby Megan survived and is now 13 months old.
---
ALISON
Five months into her pregnancy doctors broke the devastating news that Alison had cancer. An Australian of Scots decent, Alison, who was 37 at the time, had always known she was at risk from the disease - her gran had died after a malignant melanoma spread.
---