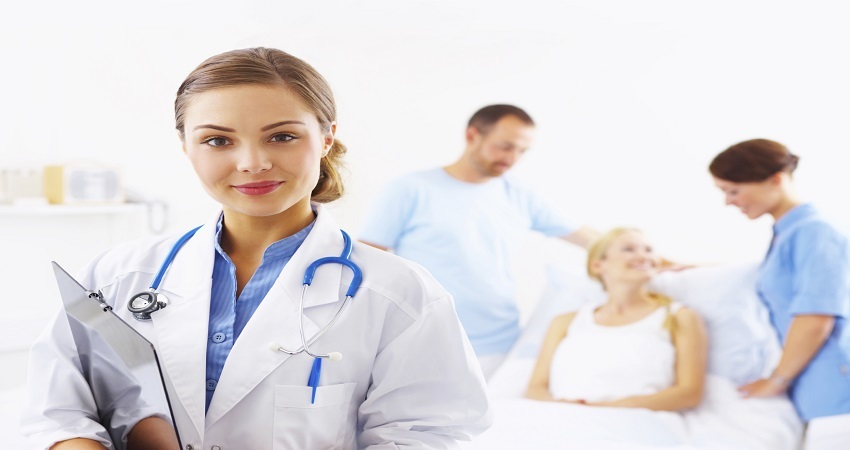 The Irish Medical Council, the governing body for the profession, has always held abortion as unethical. Moreover the abhorrence of the Irish people for abortion has shown the Government that legislation for abortion would be widely opposed.

---
Irish Medical Council
Medical Council's Guide to Ethical Conduct and Behavior and to Fitness to Practice: 1994
It has always been the tradition of the medical profession to preserve life and health. Situations arise in medical practice where the life and/or health of the mother or of the unborn, or both, are endangered. In these situations it is imperative ethically that doctors shall endeavour to preserve life and health… While the necessity for abortion to preserve the life and health of the sick mother remains to be proved, it is unethical always to withhold treatment beneficial to a pregnant woman, by reason of her pregnancy.
Following calls for submissions and extended internal review, the 5th Edition of the Guidelines was published in 1998. Almost 500 submissions were received many in relation to issues of reproductive medicine. A single submission requested by the council to consider facilitating termination of pregnancy.
A Guide to Ethical Conduct and Behavior (1998): Reproductive Medicine
The Ethics Committee and the Medical Council carefully considered both the existing legal uncertainty and the real needs of women dealing with crisis pregnancies. The Council Guideline offers doctors a clear statement of professional responsibilities. Section 26.5 states :The deliberate and intentional destruction of the unborn child is professional misconduct. Should a child in utero suffer or lose its life as a side effect of standard medical treatment of the mother, then this is not unethical. Refusal by the doctor to treat the woman with a serious illness because she is pregnant would be grounds for a complaint and could be considered to be professional misconduct.
Guide to Professional Conduct and Ethics (2009)
The Medical Council, which governs practise for doctors in Ireland, insist that doctors treat pregnant women even if that leads to the unintentional death of her child.
The Ethical Guidelines of the Medical Council state that 'should a child in utero suffer or lose its life as a side effect of standard medical treatment of the mother, then this is not unethical.'
These guidelines also state that 'refusal by a doctor to treat a woman with a serious illness because she is pregnant would be grounds for complaint and could be considered to be professional misconduct.'
https://www.medicalcouncil.ie/News-and-Publications/Publications/Professional-Conduct-Ethics/Guide-to-Professional-Conduct-and-Behaviour-for-Registered-Medical-Practitioners-pdf.pdf

Institute of Obstetricians and Gynaecologists of Ireland
29 February 2000
The Institute of Obstetricians and Gynaecologists is the professional body representing the speciality of obstetrics and gynaecology in Ireland. The Executive Council of the Institute has examined the Green Paper on Abortion and the members have been consulted. We welcome the Green Paper, which provides a comprehensive, uptodate and objective analysis of the issues arising in the care of the pregnant woman. Our expertise is in the medical area and our comments are confined to these aspects.
In the current obstetrical practice rare complications can arise where therapeutic intervention is required at a stage in pregnancy where there will be little or no prospect for the survival of the baby, due to extreme immaturity. In these exceptional situations failure to intervene may result in the death of both mother and baby. We consider that there is a fundamental difference between abortion carried out with the intention of taking the life of the baby, for example, for social reasons, and the unavoidable death of the baby resulting from the essential treatment to protect the life of the mother
We recognise our responsibility to provide aftercare for women who decide to leave the state for termination of pregnancy. We recommend that full support and follow up services be made available for all women whose pregnancies have been terminated, whatever the circumstances
Professor John Bonnar, MD,
FRCPI, FRCOGChairman,
Institute of Obstetrics and Gynaecologists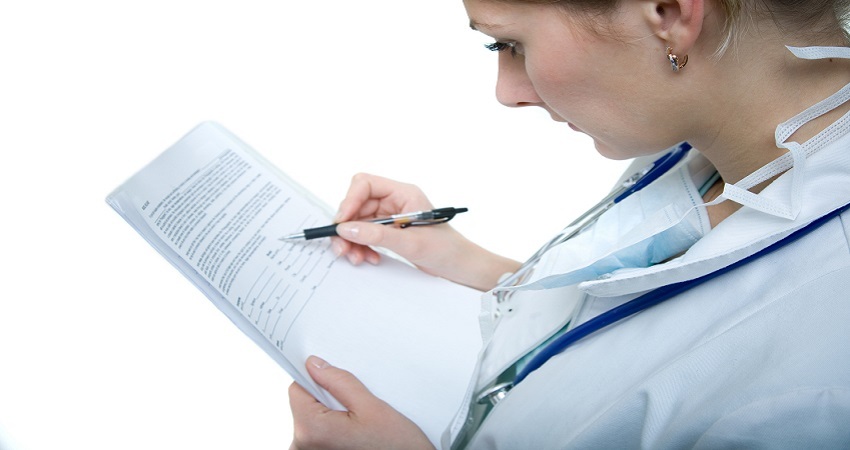 Statements from Obstetricians following Savita Halappanavar's death
In the past few months some of Ireland's most experienced Obstetricians and Gynaecologists have come forward to say that they will always intervene to save a mother if a life-threatening condition arises in pregnancy.
While some of have expressed a desire for legal clarity, all have stated that women are safe in Ireland under the present Medical Guidelines.
Top obstetrician, Dr Sam Coulter-Smith Master of the Rotunda told a major conference of doctors in April 2013 that an intervention that is required to save a mother's life in pregnancy should not be called an abortion.
"I think that is an important one because we are talking about a termination of pregnancy, bringing a pregnancy to a conclusion in order to save a mothers life - I don't think we should call that an abortion," said Dr Coulter Smith, who is master of Ireland's busiest maternity hospital.
He said that he was required to make such interventions four times last year, stressing they should not be called abortions.
"I think we should find another term for it," he continued. "I think labeling a woman who has had an wanted pregnancy who has some sort of illness where we have to terminate that pregnancy, calling that an abortion, I think is wrong. It may seem like a small point but I think from the mother's point of view, I think it is hugely important."
Dr Coulter-Smith made his remarks at the Irish Medical Organisation's conference during a session entitled 'Medical Ethical issues from the Beginning to the End of Life'.
He added that for Irish Obstetricians in "these are situations where delivery of the baby has to be expatiated ...it is important to stress that absolutely all efforts are made to save the baby, the fetus, in all situations".
He also added that suicide should not be included as a grounds for abortion in any legislation. "Most people accept that termination is not treatment for suicide idealization," he told the medical audience.
Incredibly, the Irish Independent reported his remarks the following day under the headline: 'I carried out four abortions in past year to save lives, says doctor'
An irate-sounding Dr Coulter-Smith told the Today with Pat Kenny Show on RTE that morning that the headline was factually incorrect and irresponsible.
Professor Fionnuala McAuliffe who is spokesperson for the Institute of Obstetricians and Gynaecologists has said that doctors do intervene to save the life of a pregnant woman, even if it means the loss of a baby and that there was "no evidence they [doctors] are letting people die".
She said obstetricians believed they had the freedom to intervene to save a woman's life, even if it meant the loss of the unborn baby.
Dr John Monaghan on Newstalk: The whole thing has become very inflamed. We cannot at this stage judge what the true medical facts were. I cannot see how legislation would have influenced this particular scenario. In the light of the [Medical Council] guidelines I quoted to you a few minutes ago, it would be legitimate under the current regulation that a doctor would intervene to deliver the baby in the situation where the mother has become septic. To me as a clinician that would fit in with those guidelines. So I am not sure how legislation could deal with this particular case as I understand it.
Marc Coleman interviews Dr John Monaghan on Newstalk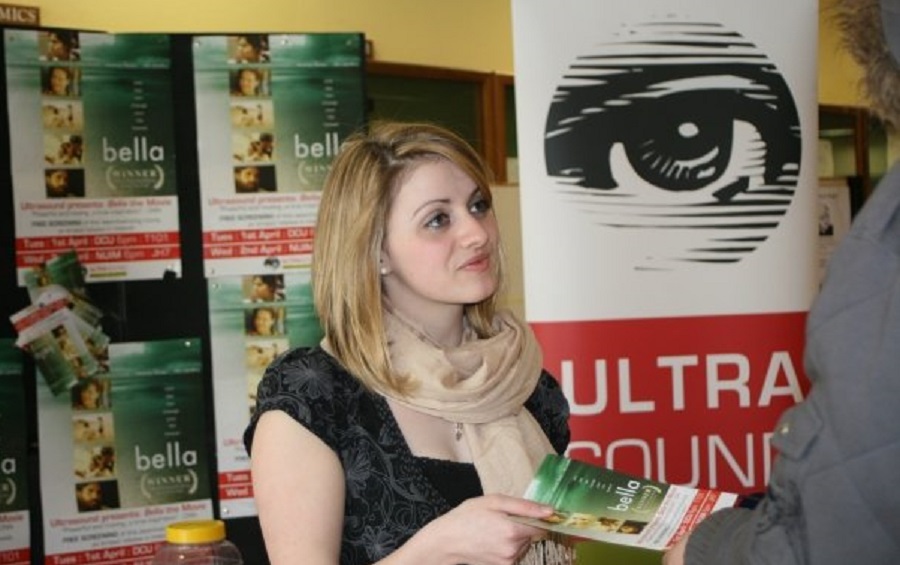 Dr Rhona O'Mahoney of Holles Street told Newstalk that "women can be assured that if they need treatment, they will get it in this country. The standard of care if very high. If a termination of pregnancy is indicated to save her life, that termination will be done. They can rest assured that that is the case. That is how things stand at the moment."
Dr Sam Coulter-Smith, master of the Rotunda Hospital in Dublin and consultant in obstetrics and gynaecology, said he sees no evidence of confusion in medical ranks in Ireland over whether or not a woman can have an abortion if her life is at risk.
He said it would be preferable to have legislation to bring clarity, but he said that in his experience he has not seen confusion among doctors on whether a woman is entitled to an abortion on clinical grounds.
"No. Not in relation to where a mother's health is at risk," he told the Independent.
Dr Coulter-Smith is also clinical professor of obstetrics and gynaecology at the Royal College of Surgeons in Dublin and has headed the Rotunda for the last three and a half years.
No confusion on abortion, says consultant

Medical Council President Professor Kieran Murphy told the Irish Times that its current guidelines on abortion were decided in 2009 and reflect the current legal position.
Prof Murphy said the guidelines were prepared after extensive consultation with the public and the profession.
He added that the guidelines are as accessible and as straightforward as possible and had received a plain English recognition mark.
Current guidelines 'reflect legal position'
Psychiatrist Dr Siobhán Barry said that an assessment of a woman for suicide risk would typically look at how she previously dealt with life's reversals. Any suggestion that a woman would think of ending her life "out of the blue" because of an unwanted pregnancy was misplaced, she said.


"The risk is being portrayed as overwhelming or of sudden onset when clearly the person involved will generally have a track record," she said.
In over five years' practice in the UK, Dr Barry never once saw a case of a woman who had terminated her pregnancy on the basis that she wasn't able to cope, she said. Later, when working at the Coombe for 12 years, she said she saw "very few" women in a state of suicidal crisis.
Dr Siobhan Barry quoted in Irish Times article on Obstetricians Meeting
---
Letter from Doctors Cork / Kerry
One of Cork's most senior emergency doctors is among almost 20 medics who have written to TD's to voice concerns about the proposed legislation on abortion. Both Dr Stephen Cusack of Cork University Hospital's emergency department and the hospital's oncology registrar Dr Alan O'Shea have signed a letter being sent to politicians by doctors from Cork and Kerry. The letter was published on Evening Echo Thursday, June 27, 2013, under the following title, Abortion Plea: In the interests of the well being of our patients, we feel compelled to make this statement regarding the proposed legislation for abortion as a medical intervention for suicidal idealization.
As practicing doctors, we all know that there is no evidence to support abortion as a solution for this or any other psychological symptom. Psychiatrists are virtually unanimous on this point, and obstetricians agree that this lack of evidence presents a dilemma for their members. Any changes to medical practice should be based on good scientific and clinical evidence. Ireland, with one of the lowest maternal mortality rates in the world, is among the safest countries in the world for maternal care. This legislation, if passed will allow doctors to engage in practices which are not evidence-based and will undoubtedly affect the standard of care given to pregnant women, who deserve to be treated in line with best practice, as well as with support and compassion from the entire medical community. Signed by 40 doctors from Cork and Kerry including the following from Cork: Dr Brendan Crowley, GP Dr Ann Denise Kiely, GP Dr Audrey Russell, GP Dr Helena O'Regan, GP Dr Siobhán Crowley, GP Prof Stephen Cusack, Professor of Emergency Medicine (Cork University Hospital) Dr Shane Hurley, GP Dr Helen Barrow, GP Dr Alan O'Shea, Oncology Registrar (Cork University Hospital) Dr Rachel Quigley, GP Dr Fiona Kelly, GP Dr Fionnula Murphy, GP Dr Emma Tobin, GP Dr Bríd O'Brien, GP Trainee Dr Yvonne Nunan, GP Dr Attracta O'Carroll Burns, GP Dr Olivia Barry, GP
---
Statements by Irish Obstetricians at the APOCC
| | | |
| --- | --- | --- |
| | | |
| Prof John Bonnar | Dr. P.J. Conway | Prof Eamon O'Dwyer |

Prof John Bonnar
During the All Party Oireachtas Committee Oral Hearings on Tuesday, 2nd May 2000, Professor John Bonnar stated the below regarding the intention of any form of medical treatment which resulted in the death of a baby.
"We have never regarded these interventions as abortion. It would never cross an obstetrician's mind that intervening in a case of pre-eclampsia, cancer of the cervix or ectopic pregnancy is abortion. They are not abortion as far as the professional is concerned, these are medical treatments that are essential to save the life of the mother."
Dr. P.J. Conway
During the All Party Oireachtas Committee Oral Hearings on Thursday, 4th May 2000, Doctor P.J. Conway said:
"...only two maternal deaths have been recorded among 223,000 births in three Dublin maternity hospitals between 1980 and 1989. The figure has improved since then. This makes Ireland the safest place in the world for a mother to have her baby."
Prof Eamon O'Dwyer
During the All Party Oireachtas Committee Oral Hearings on Thursday, 4th May 2000, Dr. Eamon O'Dwyer, OB Pofessor at Galway University Hospital, and an obstetrician for 40 years, states that he has looked after more than 9,000 women, and none have died.
"I never had reason to think that I could have done better if I had abortion available"
---
Statement by Irish Consultant Obstetricians
April 1992, Dublin Ireland
"As Obstetricians and Gynaecologists, we affirm that there is no medical circumstances justifying direct abortion, that is circumstances in which the life of a mother may only be saved by directly terminating the life of her unborn child".John Bonnar, MA, MD, FRCOG Prof. of Obstetrics and Gynaecology, Trinity College, Dublin
Eamon O'Dwyer, MAO, FRCPI, FRCOG, Prof. Of Obstetrics & Gynaecology, UCG
David Jenkins, MD, FRCOG, Prof. Of Obstetrics & Gynaecology, UCC
Kieran O'Driscoll, MD, MAO, FRCPI, FRCOG, Emeritus Prof. Of Obstetrics & Gynaecology, UCD
Julia Vaughan, MB, MAO, FRCOG, Consultant Obstetrician & Gynaecologist