Barbara Farnham can clearly remember the day in 1985 on which Patrick was born in the Rotunda Hospital.
However, she didn't get to see her little boy straight away because as the obstetrician revealed, her child was stillborn. He then requested her consent to conduct a post-mortem examination. He explained that this was standard and that it was the only way to determine the cause of death. He also reassured her that they would only take microscopic tissue samples for testing and that the baby would be left intact.
He was explicit in his reassurance that the tissue wouldn't be used for research, as Barbara had ethical concerns over the possible uses of her child's tissue. With these reassurances Barbara and her husband Dave gave their verbal consent. After the post-mortem Patrick was returned to her, whole, or so it seemed, in a closed casket, which she saw briefly before he was buried.

In 1990 she had another miscarriage – a girl this time, whom she and Dave named Ciara – in Holles Street Maternity Hospital. Again, she consented to a post-mortem. Naturally, she presumed (in fact she was assured) that her wishes, her deceased child, and her family, would be treated with respect. What actually followed was a complete disregard for her wishes, and a web of duplicity that has yet to be redressed.
In 1999, after noting a sensational case of organ-harvesting from post-mortem subjects in England, a group of Irish parents who had consented to post-mortems on their own children began to make enquires into the post-mortem procedure in Ireland. What they discovered was an unregulated practice of organ retention that read like a Victorian underworld guide to grave robbing. There were no ethical or legal guidelines on what was allowed in a post mortem procedure. Organs were routinely 'stolen' from the corpse for unspecified uses. I say 'stolen' because, as they found out, nobody owns a corpse, so a parent has no legal right to the retention of organs.
While it seems that the harvesting of these organs was a standard operation, there was no standard procedure in its execution. It was undocumented, or only partially recorded (one student doctor claimed he sold organs to pay for books). The fact that there were no traceable procedures on organ retention in place means that parents just don't know and have no means of verifying what organs were taken. For instance, the Farnhams know Ciara's reproductive organs were removed but still don't know where they were sent to, or what they were used for.
After the revelations of this practice Parents for Justice (PFJ) was formed, and within a week they had enquiries from 2000 people who had had post-mortem examinations conducted on children of their own. Shortly after this news broke the Farnhams made enquiries at both the Rotunda and Holles Street.
Of course answers weren't easily obtained. Holles Street said she would have to write in, while the Rotunda prevaricated. Holles street asserted that they had only taken samples and that 'no full organs' were taken. Dissatisfied with the lack of clarity of this reply Barbara enquired whether a 'tissue sample' could mean a full organ. Again, the answer was characterised by hesitancy and inclarity. So she persisted, and after months of hassling, and letters and phone calls, they finally told her that organs had been taken but that they had been incinerated.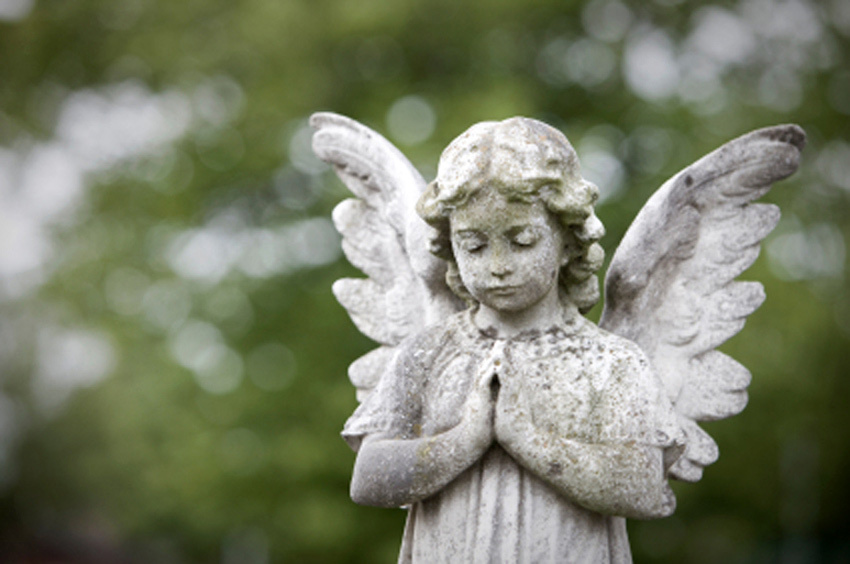 Meanwhile, from the Rotunda Hospital the Farnhams found that Patrick's organs had been left on a hospital shelf for fifteen years except, possibly, his pituitary gland which may have been sold. (Up until 1985 these were sold to Pharmacia and Upjohn for use in the manufacture of growth hormones. They were harvested for commercial use without the consent or the knowledge of the subject's next of kin.) Amongst other organs Patrick's heart, lungs, liver, spleen, kidney and thyroid gland were removed. Barbara later found out that it was common practice to remove all the internal organs and stuff the babies with newspaper and cotton wool to create the appearance of an untouched corpse.
The disparity in the procedures of these two hospitals highlights the lack of any sort of medical guidelines or standard procedure in post-mortem procedures in the State (an issue that still hasn't been addressed). When Parents for Justice met with the then Minister for Health, Micheal Martin, he assured them that legislation on human tissue, which would guarantee the rights of the next-of-kin, would follow. Shortly afterwards he commissioned the Dunne report.
The Dunne report, as it quickly appeared, was completely inadequate. In fact it was worse, because people giving testimonies had to sign a confidentiality clause in order to become part of the procedure. This left many parents tied exclusively to what proved to be an ineffective process. The enquiry itself was ineffective because it was not statutory. No one, witness or expert, could be compelled to attend. With no real compunction to do so, doctors didn't come forward. As Barbara pointed out, 'these guys weren't going to stick their heads in the noose when they weren't compelled by law to contribute evidence.' So after a tidy wad of cash was spent, and seven deadlines were missed, it was shelved and the Madden report was commissioned into the evidence it had collected. The Madden report pointed out that Dunne was flawed because it didn't involve stillborn children nor children over the age of twelve. Unsurprisingly, considering the evidence on which it was compiled, it didn't reveal anything that the parents didn't already know. It didn't address the most important question i.e., 'why were the organs taken?'. But it did make one important recommendation – that human tissue legislation be enacted.
The burning issue has always been why the organs were taken. Barbara pointed out that none of the organs was used in transplant operations (a situation she could have accepted). They were taken without her permission. They were stolen, and she still doesn't know what 'research' they were used in. She is legitimately concerned that they were used in research that compromises her family's ethics. The Madden report said that while doctors lied to, and deliberately misled parents, they were acting out of paternalistic sensitivity. In short, they didn't want to upset them. This rates as one of the most spectacularly bad judgement calls of all time.
Dave and Barbara recounted their journey to the Rotunda where their baby's organs were returned to them after fifteen years. They were brought in through a back door and made to feel like the transgressors. With military efficiency they were conducted in and out of the room where they identified Patrick's organs, and then they were shown the door. The same insensitivity was manifest fifteen years earlier when a hospital orderly walked past the Farnhams with their newborn baby in a sports bag. Throughout the course of their enquiries they never met the doctor who conducted the post-mortem, nor the obstetrician.
Barbara told of another occasion on 28 August 2002 during an RTE studio debate, where the interviewer, Brenda Power, said that doctors could not come on air because they had been issued with death threats and feared for their lives. When she made an enquiry to a Garda Superintendent whether any such incident had been reported he said that no such report had been made anywhere in the country.
Parents for Justice are still seeking answers and are still finding prevarication and obstacles everywhere they turn. In some cases they are being treated like a nuisance that will eventually go away but shouldn't really have to be tolerated, in other cases they are met with resistance and lies. Unsurprisingly, individual parents have been warned that any family that takes on the Government in the courts will be pursued for costs.
Six years after the Minister for Health promised legislation on this issue the law still hasn't changed. The present Health Minister, Mary Harney, has promised a Working Group to deal with the issues but there is nothing to indicate this will resemble the Statutory Enquiry promised as stage two of the procedure six years ago. Political desires to provide a resolution to the mess created by the lack of human tissue legislation seems to vacillate; answers to the questions the Farnhams and other parents have are even more uncertain.
---
Shortly after this article was published Barbara Farnham died unexpectedly in February 2006. She is sadly missed by her loving family and her many friends. Ar dheis Dé go raibh a anam.
---
Lorcán MacMathúna