No other business in the world gets as much free publicity from the sycophantic media as the abortion industry, and this week the Irish media outdid themselves.

The Irish Times was the first to excitedly report on Wednesday evening that Marie Stopes was opening in Belfast with a view to performing abortions. Marie Stopes is the abortion chain that almost killed an Irish woman in one of its British clinics recently, but that incident went unreported by the Irish Times.
The following morning, Dawn Purvis, the former PUP politician was brought onto RTÉ's Morning Ireland to advertise the clinic's wares. She was allowed to wax lyrical about her plans to expand Marie Stopes' global business and to provide for the killing of unborn babies (she called it providing choices) without any opposition whatsoever.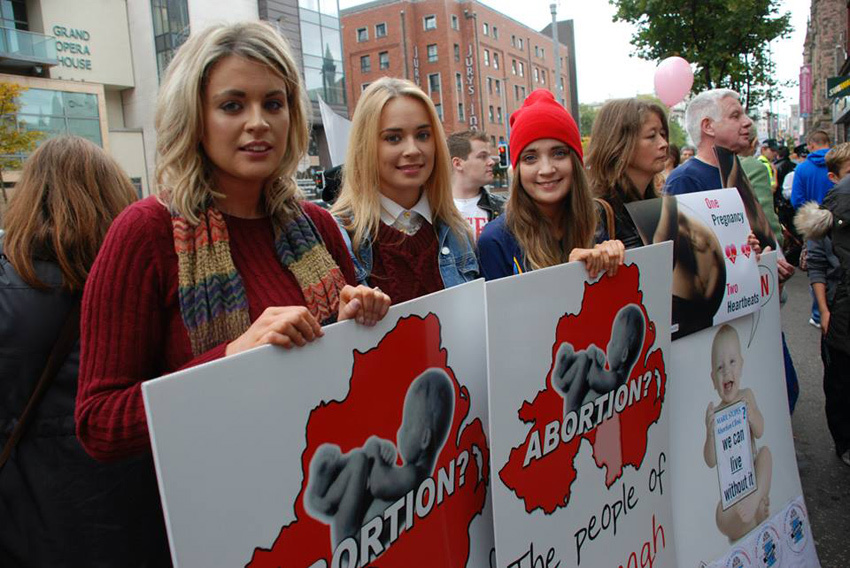 Dawn Purvis of Marie Stopes was given media access with no opposition on RTÉ's Morning Ireland. They read out one sentence from a Precious Life press release and then allowed Purvis to dispute the statment with no comeback from Bernadette Smyth.
The Morning Ireland presenter acknowledged that there would be considerable opposition to the plans to provide abortion, but even by RTÉ's standards it was unacceptable that no pro-life voice was heard during the interview.
RTÉ Radio then proceeded to include a plug for the Marie Stopes clinic in every news bulletin throughout the morning, listing their services like a marketing campaign, and only stopping short giving out the abortion provider's phone number. The TV coverage wasn't much better, though it did briefly feature Bernadette Smyth who ably defended the right to life of unborn children.
It was outrageously unbalanced – and wholly unprofessional and ridiculous. But that's RTÉ's default mode when it comes to abortion. They seem utterly incapable of being fair-minded or impartial.
Now, the rest of the media are as bad, and the Irish Times featured a risible piece of black propaganda on Friday suggesting that Marie Stopes needed protection from the PSNI as it opened its doors. (The irony is particularly striking, considering that Marie Stopes has killed millions of babies through abortion, and that Ms Purvis previously represented the political wing of the notorious UVF, the paramilitaries responsible for so much murder and destruction in the north of Ireland).
But our taxes fund RTÉ, and they are bound to a code which requires balance and fairness in reporting. This week was yet another fail for the station on that front.