[UPDATE: Keelin Shanley of RTÉ has pulled out of this event because of public opposition to late-term abortion. Please continue to make your voices heard and object to YOUR taxes being used to promote late-term abortion.]

This week, two women are being brought to Ireland to push for abortion. One is a late-term abortionist who specialises in killing babies in the last three months of pregnancy. The other has defended the 'right' to abort a baby simply because that baby is a girl.
Did you know that your taxes are helping to pay for this? And that these extreme views are actually supported by the main abortion campaigners in Ireland?
They support Shelley Sella who will speak at the Irish Film Institute this weekend before the screening of a movie, After Tiller, which is a sympathetic portrayal of late-term abortionists. Sella performs abortions on babies in the third trimester of pregnancy – coming right up to birth.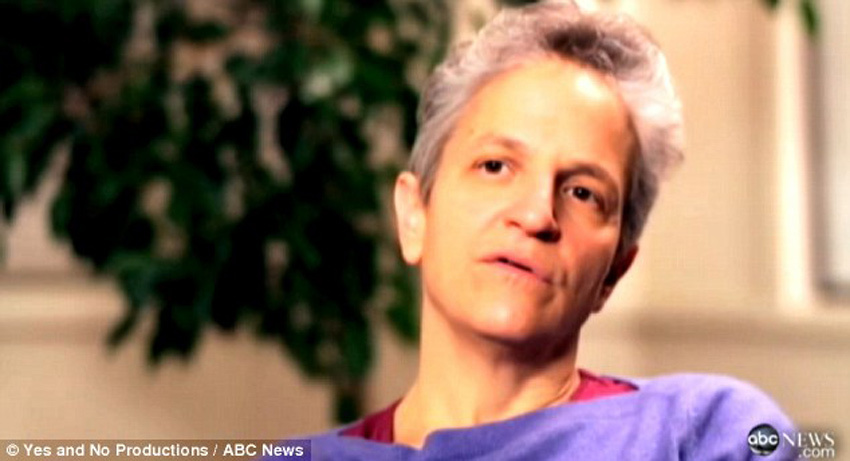 And they support Ann Furedi, the British abortion provider, who, just this month, has caused huge controversy for arguing that doctors have a 'legal right' to abort babies because they are girls.
It's at times like this that the pro-life movement doesn't need to expose the reality of abortion – the actions of abortion providers are so profoundly shocking that they cause revulsion amongst all decent people.
Certainly, late-term abortion is revolting: an inhumane, disturbing procedure, agonising for the baby*, causing huge trauma to the mother, and opposed by any one who has an ounce of compassion.
This year, Kermit Gosnell, another late-term abortionist, was jailed for running what prosecutors called a 'house of horrors' in Philadelphia, where he killed babies after they were born by cutting their spinal cords.
One of the abortionists featured in After Tiller is LeRoy Carhart, whose clinic is based in Maryland in the US. In February of this year, Jennifer McKenna Morbelli died shortly after her 33 week-old preborn daughter, Madison Leigh, had been aborted at Carhart's clinic. Her death was ignored by Irish abortion campaigners – and neither her story nor Gosnell's horrific actions make it into After Tiller.
Despite the media spin, research shows that most late-term abortions are performed for social reasons. Abortion until birth is what the phrase 'freedom of choice' really means.
The screening of After Tiller and Sella's talk will take place at the Irish Film Institute which is sponsored by the Arts Council and others. Likewise, Furedi will address fellow abortion campaigners in the HQ of the National Women's Council of Ireland, and the Council is heavily funded by the long-suffering Irish taxpayer.
For all that, these events are an own-goal for Irish abortion campaigners. They have shown their true colours in championing these extreme and horrific views.
These abortion providers reveal the grim and ugly reality of the abortion industry, and the absolute lack of compassion that the industry has for either mother or baby.
The investigative work of Live Action in the US has captured late-term abortionists on camera saying they would leave the baby to die if he or she survived the abortion – and late-term abortionists in Britain have been told to "very much err on the side of not recording signs of life where any doubt exists", so as to avoid any extra hassles or responsibilities.
Just to be clear: that means that the baby survives the abortion and is born alive, moving, breathing, needing assistance. The doctor either kills the baby or leaves it to die in agonising pain.
The justification and promotion of this extreme and barbaric procedure should not be sponsored by my taxes and yours. Speak up and make your voice heard. Mothers and babies deserve better.
Call or email the following organisations that are involved in running or sponsoring this event and tell them you wish to complain about their sponsorship of an event which is condoning and praising the barbaric practice, and practitioners, of late-term abortions, and the fact that your taxes are funding it
LINKS