As new details come to light about Gosnell and the stomach churning horrors of his clinic, it becomes hard to ignore the fact that he operated a filthy, sub-standard "medical practice" in front of everyone's eyes for some time. It seems impossible that no one within the city or state health department would have some sort of idea about what was going on in Gosnell's clinic. In fact, they had many clues of the situation, received over many years, but the health department decided to turned a blind eye to all of them.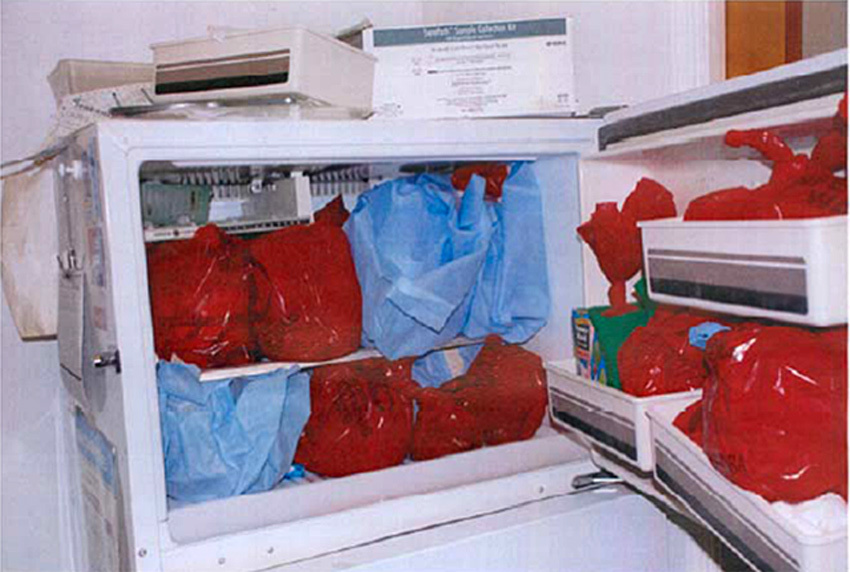 In December 2001, Marcella Stanley Choung, a former employee of the Women's Medical Society formally complained to the Pennsylvania Department of Health (DOS) about Gosnell and his disgusting clinic. She told how unlicensed staff, including herself, would give anesthesia; described deplorable health-code violations, which included the reuse of single-use medical equipment; and abortions preformed on underage girls against their wills. She also shared suspicions that a patient of Gosnell's had died at the hospital after a second trimester abortion.
The recent grand jury report uncovered that the DOS barely responded to Choung's complaint. They did not interview any of the actual staff at the clinic, even though Choung said all but one of them would confirm what she had revealed. Instead, interviews were conducted with Dr. Warren Talyor, who in 2001 preformed abortions, Gosnell himself and a local pharmacy. Dr. Taylor corroborated Choung's statement about forced abortions and Gosnell did not deny the allegation but refused to give a written response about it.
In October 2002, Mark Greenwald, prosecuting attorney for the Board of Medicine, had an opportunity to bring Gosnell's horrific practices to light but did not act. The Professional Underwrites Liability Insurance Company notified Greenwald and the DOS that $400,000 was paid of a $900,000 settlement to Semika Shaw's family regarding her death after an abortion preformed by Gosnell.
This information came after Choung shared her belief that a young woman had died after an abortion at the clinic, which Greenwald and his superior Charles Hartwell had access too. The insurance company included information about how Shaw's abortion was done improperly but there was no investigation to see if the two events were connected. Instead, both cases were closed.
This is only one example of many overlooked complaints against Gosnell's practice. Issues began to emerge in 1993 when it was recorded that there were deficiencies related to the clinic, but suddenly inspections of clinics in Pennsylvania were suspended because of fear that they would be "putting a barrier up to women" who wanted an abortion. After the "house of horrors" was discovered in Philadelphia, the state revisited its policy regarding abortion facilities and policy changes were made, which included unannounced inspections.
Even though former governor Ed Rendell, says there was no political pressure to stop abortion clinic inspections, the recent grand jury report of the Gosnell case disagrees. It states, "The Pennsylvania Department of Health abruptly decided, for political reasons, to stop inspecting abortion clinics at all." No matter what the state's reasons for the blatant disregard of Gosnell's atrocities, because of their neglect and failure to take responsibility, innocent women and children's lives were needlessly destroyed.