Last week Dr Máire Nesta Nic Gearailt, a medical advisor to the beautiful initiative www.everylifecounts.ie set the record straight on several key issues on TV3.
The Tonight with Vincent Browne programme featured a panel discussing aborting preborn babies with life-limiting conditions or 'fatal foetal abnormalities'.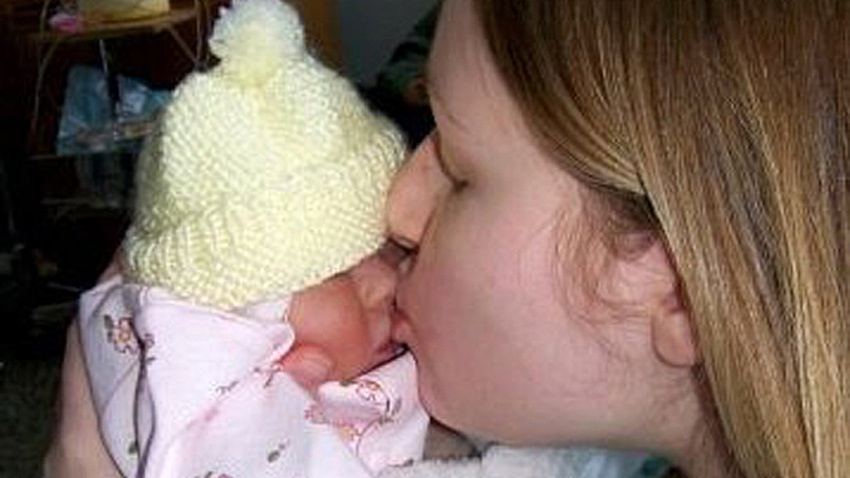 As everyone knows, there is an ongoing massive push, in the media and at the UN, to further liberalise Ireland's abortion laws, and introduce abortion where the baby has a severe disability which may mean that he or she might not live for long after birth.
The TV3 panel featured one of the organisations leading that push, Termination For Medical Reasons (TFMR). This group is working closely with powerful and wealthy American lobbyists, the Centre for Reproductive Rights to have more liberal abortion laws introduced to Ireland.
TV3 opened the section with an emotional video made by Ms Bowie who travelled for an abortion after her baby was diagnosed with anencephaly. Everyone will feel enormous sympathy for any parents who received such a devastating diagnosis, but more than one person observed on Twitter that this meant that the programme was deliberately imbalanced since we did not hear from a mother who had been given a similar diagnosis but did not abort her child.
I say deliberately because what most people will not realise is that TV3 were asked to include a mother who did not abort her baby, but they didn't do so. If they wanted to be balanced, TV3 could also have shown one of the many beautiful short videos showing hope and healing after loss made by Every Life Counts members, but they didn't do that either.
The Irish media needs to be called to account for censoring families who gave life to their children. Their one-sided presentation of the debate around this issue is wholly reprehensible.
However Dr Máire Nesta Nic Gearailt from Every Life counts did a great job on the TV3 programme in spelling out the facts in three key areas in relation to life-limiting disorders:
She pointed out that there were at least two patients involved in every pregnancy, and that, when parents were in shock and distress suggesting abortion was not a solution that helped anyone involved.
She revealed that most Irish parents facing a life-limiting diagnosis for their baby did not opt for an abortion – and that, in fact, figures show that 90% of Irish parents do not abort in this situation, a figure which is tragically reversed in Britain, where an abortion culture places no value on children with disabilities.
Dr Nic Gearailt also revealed that the work of Every Life Counts had shown that increasing numbers of parents reported coming under pressure from doctors in Ireland to travel to Britain and abort their children when a disability was diagnosed.
The TV3 programme was chaired by Ger Colleran, editor of the Star newspaper who opened questions towards pro-life advocates by asking how anyone could object 'in all fairness, in all humanity' to aborting unborn babies who had life-limiting disabilities.
Dr Peter Boylan, favouring further abortion legislation, trotted out many of the standard pro-abortion clichés about woman of reproductive age not voting on the 8th amendment, and calling for Ireland to 'grow up' about abortion, like someone quoting dutifully from the Abortion Rights Handbook. His reasoning in support of abortion was ideological and political, not medical.
I would encourage everyone to visit Every Life Counts and to share the poignant, love-filled stories of babies who were treasured for their short life on earth – and to see other childen who defied the odds to live a longer life than expected.
Watch the video here http://www.tv3.ie/3player/show/41/84019/1/Tonight-with-Vincent-Browne