Last week, I wrote that a full inquiry should be immediately undertaken in relation to the death and burial of children in mother and baby homes.
The announcement that a Commission of Investigation will now be established, and will examine burials and rates of child and infant mortality, as well as investigating the nature of adoptions and vaccine trials, is very welcome.
Many of the personal testimonies of what happened to women and their children in such homes are absolutely heartbreaking. The truth must be uncovered, and, where possible, justice served and redress made to anyone who suffered or who had their human rights abused by a system which led to so much trauma and sadness.
It is a great pity then that the self-serving hysteria of the usual suspects in the Irish media, and beyond, have distracted from the important duty of uncovering the truth.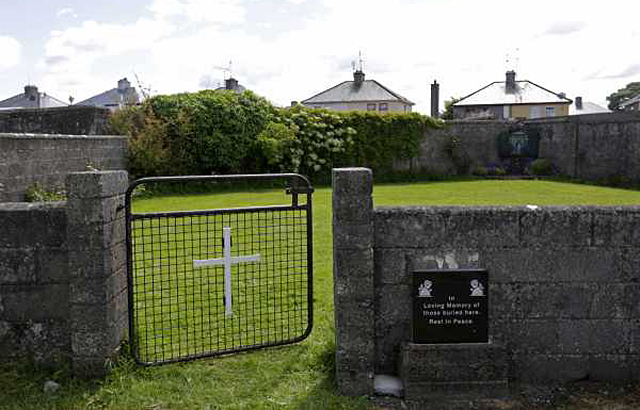 Too many people have tried to hijack the Tuam babies to further their own agendas, and this has led to so much misreporting and subsequent clarification that it is little wonder that public outrage is being replaced with confusion.
That's a dangerous situation, because where public confusion arises, disbelief and then apathy can all too often follow, and no-one with a spark of decency wants that to happen in this situation.
Minister Ruairi Quinn said this week that "some of the headlines that went abroad internationally were quite horrendous and gave a very mistaken impression of what actually happened."
The New York Times noted that local historian Catherine Corless insisted that she never used the word 'dumped' in relation to the burial of the Tuam babies, and that a key witness denied he had ever said he saw hundreds of skeletons in the disused sewage task under discussion. Forbes said that the misinformation reported by the media "betrayed a degree of cynicism and irresponsibility rarely surpassed by allegedly reputable news organizations".
In an interesting commentary, Brendan O'Neill of the UK publication spiked noted that 800 bodies have not been found in a septic tank or anywhere else: the key point being that an inquiry is required to establish the facts, and that the global media repeated the '800 bodies dumped in spectic tank' narrative without checking the facts. Rosita Boland's article in the Irish Timesalso called the media to account, but the hysterical headlines we've seen go around the world have unfortunately become part and parcel of journalism in Ireland and elsewhere.
Comparing mother and baby homes to Nazi death camps; accusing nuns of deliberately starving babies to death in 'dying rooms'; and using the Tuam babies to push for abortion, all simply serve to further disrespect those who have already suffered enough. Tom McGurk writing in the Sunday Business Post said it was the 'worst ever week for Irish journalism".
We don't need screaming headlines or the distortion of the facts to know that if babies were buried in an unmarked grave, that is an appalling indictment of how vulnerable citizens were treated. But we should remember that at the heart of all this are real people: mothers and their babies, who lived and died and who deserve justice and respect. They should not be used to serve anyone's agenda.
As I noted last week it has been deeply disturbing to see abortion supporters use these tragedies to try to push abortion, and to attack pro-life people. One Sinn Féin councillor used his Facebook page to claim that he was sickened that "…. pro-life people would have done such a thing". It was a cynical attempt to blacken pro-life people who work to protect mothers and babies, and, yes, this is the same Sinn Féin who still refuse to reveal the bodies of the Disappeared to their families.
Other abortion extremists are all over Twitter somehow using the unacceptable abuse of mothers and babies from a previous time to justify the dismemberment of unborn babies in our own time.
It's not just the twisted logic that's abhorrent, because we're all well used to that; it's the crass attempt to manipulate these awful tragedies in order to push an ideology that is particularly disquieting.
Maybe if they stepped back from their toxic and hateful tweeting for a moment they could actually regain some respect for themselves, and for the children who were treated so badly in life and in death.
Using the abuse of children to score points or to try to promote abortion is beneath contempt. Instead, what we can learn from these dreadful revelations is that we need to work harder to protect mothers and babies.
What we do know is that mothers and their babies were utterly failed by a system which led to sometimes brutal treatment, to forced adoption, and to great sorrow. We know that babies died but not where they were buried. We also know that the poor were – and are – most likely to be most affected by failures in society. We know that some nuns behaved cruelly, while others were kind. Beyond that we need an inquiry to uncover the facts, and to ensure justice is served and redress is made.