On May 31, 2009, late-term abortionist Dr. George Tiller was shot by a mentally disturbed convicted felon named Scott Roeder. The darkness of late-term abortion and infanticide was met with the darkness of murder. In the aftermath, condemnations and accusations abounded as activists, talking heads, and politicians argued about who, exactly, had more blood on their hands.

Four years later in 2013, a film titled After Tiller was released by directors Martha Shane and Lana Wilson. The documentary follows the four remaining late-term abortion providers in the U.S. and purported to shine a light into the cultural darkness surrounding the issue. The four abortionists—many of them very well-known to the pro-life movement—are LeRoy Carhart, Warren Hern, Shelley Sella, and Susan Robinson.
This week, I decided to watch it.
I wasn't expecting much, to be honest. The film was marketed to a pro-"choice" audience, directed by pro-choice activists, and publicized by some of North America's most extremist abortion groups. I just assumed it would be insultingly blatant propaganda.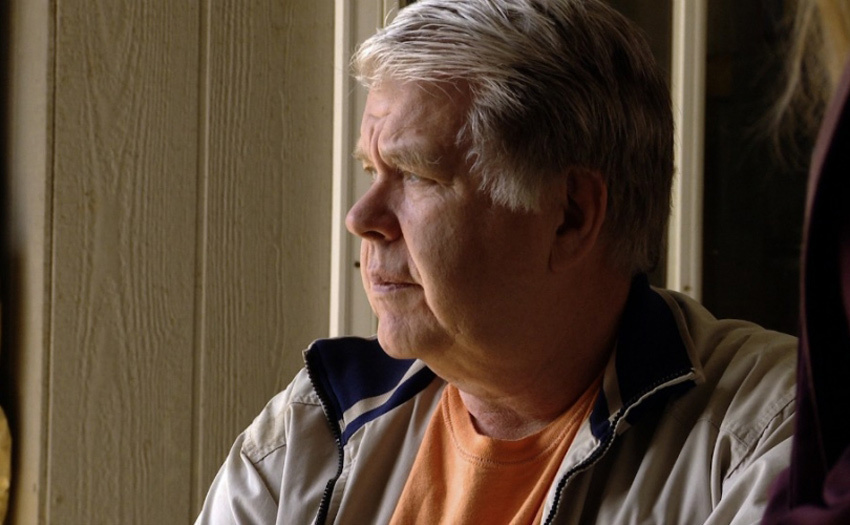 Perhaps one of the only other documentaries that can really compare to After Tiller is HBO's How To Die In Oregon, which follows a number of people who have chosen to opt for suicide. In one scene a beautiful, elegant older woman decides to kill herself due to progressing cancer. Gut-wrenching doesn't even begin to describe the experience of watching a human being deciding to kill herself. Gut-lacerating is more like it. After Tiller has much of the same emotional effect.
Pro-lifers often stare into the corpse-filled chasm that fills the No-Man's Land of the Abortion Wars. This film lifts our gaze to the sweaty faces on the other side and maybe, just maybe, allows us to see a glimmer of hope there.
The abortionists are portrayed, predictably, in a sympathetic light. LeRoy Carhart is seen gently counselling his newest patients—or victims—and appears to be a gentle man. Pro-lifers are shown as hostile and militant. Missing from the film is any mention of the women who died at Carhart's hands during excruciatingly late abortion procedures that he morbidly bungled. Missing is any mention of the University of Nebraska firing him in 2001 when they discovered that Carhart was supplying pieces of babies to their research department. And although Carhart is portrayed as an avid animal lover whose horse barns were once cruelly torched by extremists, the filmmakers fail to mention that in 1992, Carhart had four horses and two dogs confiscated by the Humane Society due to neglect—an officer claimed that the animals were "in danger of death."
In spite of all this, and in spite of the fact that the intention of the filmmakers was obviously to create a pro-"choice" propaganda piece, truth still shines through in a powerful way. Anyone with empathy cannot help but be heartbroken by the situations that the patients of these abortionists find themselves in. We see women and men sobbing, broken, as they describe finding out that their pre-born child is not viable. We hear them describing the suffering that their child would endure should he survive birth. We witness their undeniable pain and moral conflict as they beg for a solution not from a healer, but from someone who will kill their child. And their tears become our tears in the face of such profound unhappiness and loss.
And, if we are honest, we will admit that in many cases the reactions of these abortionists is the result of the empathy that they feel, too, when they see these tear-stained faces. Their work is profoundly inhuman, but their hugs, their soft-spoken voices, their words of comfort—these are human. The light in their hearts, as hard as it might be to believe, has not been doused by the gallons upon gallons of blood they shed as their barbaric solution to these crushing circumstances. Indeed, as Shelley Sella says earnestly to the camera: "Unless you understand what's going on for the woman, you can't support it. It sounds barbaric."
And it still is. The response to the grief of realizing that a child's life will be short is not to truncate it further. When we have limited time with a loved one, our answer should not be to kill that person, but rather to treasure the short time that we have left. We should do everything we can to kill suffering, not humans: which even the abortionists in After Tiller readily admit that the pre-born children are: "The reason I struggle," Shelly Sella says softly, "is I think of them as babies."
And that, ironically and intentionally, is the one thing missing from a documentary on late-term abortion practice: Actual footage of the babies, of a late-term abortion. We don't get to see tiny children dragging in their last, shuddering breath of life, or hanging from the birth canal with life-blood pulsing out onto their mothers and the "medical professional" paid to end their lives. Because if we did, we couldn't allow the humanity of the abortionist and the grief of the mother shield our moral intuition from the inhumanity and cruelty of what is actually taking place.
After Tiller is an important documentary because it is an essential reminder to all pro-lifers: There is broken humanity behind the carnage of the broken bodies we so often see. The abortion activists we are fighting are not demons, even though the actions we see are so often demonic. Who knows? Perhaps the flickers and sparks of empathy we see in the hearts of these abortionists can be cupped by compassion, nurtured with the breezes of truth, and fanned into flames of moral clarity that will lead them to feel for the pre-born children they now discard. Pro-lifers often stare into the corpse-filled chasm that fills the No-Man's Land of the Abortion Wars. This film lifts our gaze to the sweaty faces on the other side and maybe, just maybe, allows us to see a glimmer of hope there.