On Monday, Planned Parenthood CEO Cecile Richards tweeted out this Vine video and used the hashtag #WhatWomenNeed: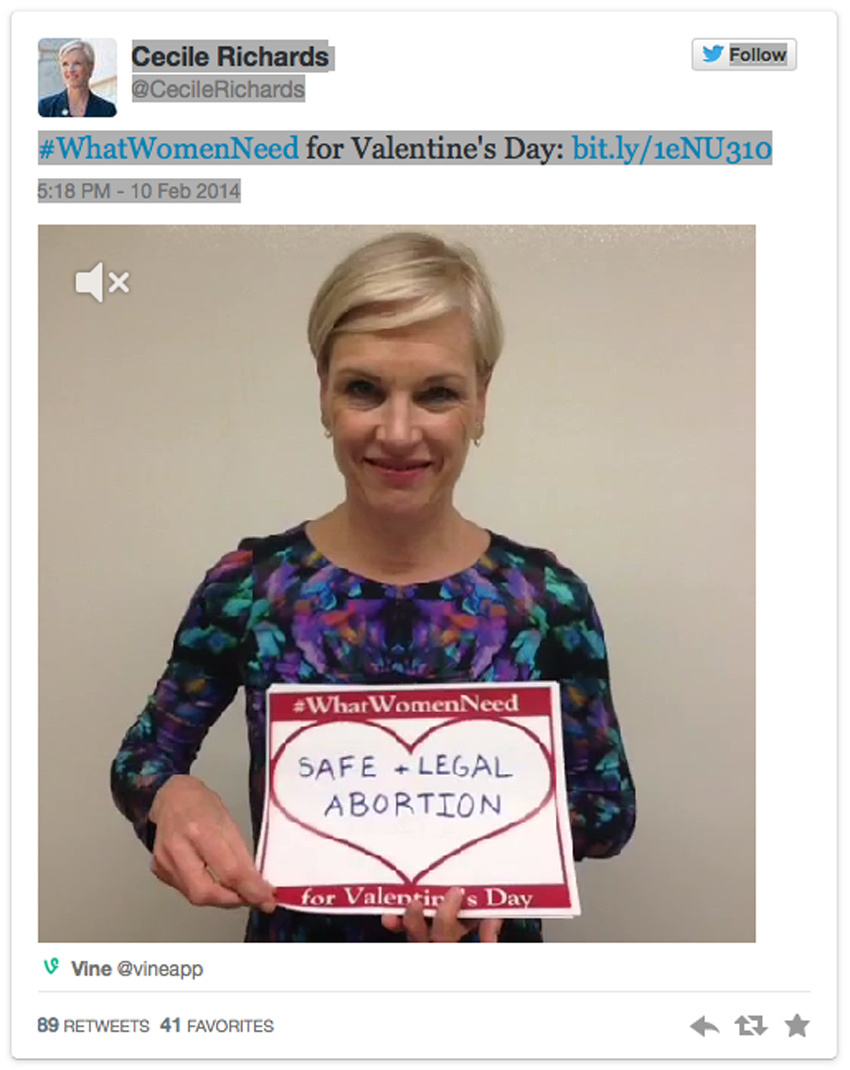 Happy Valentine's Day, ladies.
I don't know who exactly Cecile is referring to, but I'm guessing that it doesn't go much farther than her staff at Planned Parenthood.
Men – Do you have a special girl in your life? Are you dating someone? What are your plans for Valentine's Day? If it has anything to do with Planned Parenthood or the services they provide – man up. Your girl deserves better than that.
There is nothing loving about Planned Parenthood or the work they do.
Sending your girl into a PP clinic for an abortion doesn't involve love. Saying that you love her, but saying "You're pregnant? Get rid of it" doesn't seem loving. Or pumping her body full of chemicals (i.e. the birth control pill) just so you can make sure there is no long-term commitment isn't about love. Or dropping her off for an appointment to determine if she's pregnant or not, or for her to sign up for birth control – doesn't say "Hey, I really love you."
Women deserve better than this. And you can do better than this for the special girl in your life.
Planned Parenthood, the largest abortion business in America, does over 300,000 abortions every year. For an organization that claims that abortion is a "very small part of" what they do, that's an awfully large number; and the numbers actually show that abortion makes up nearly 40 percent of their yearly income. And how can anyone forget when they falsely claimed that they provided mammograms or when their clinic workers abetted human traffickers.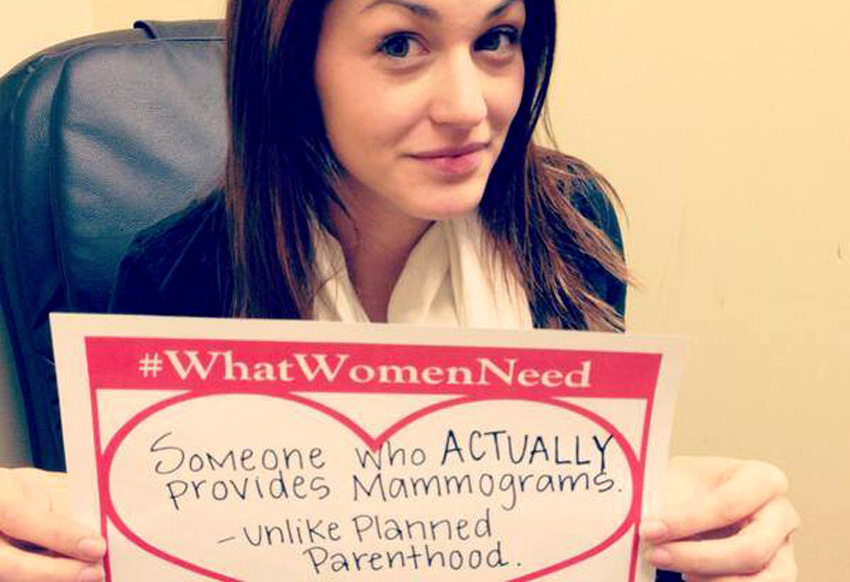 If Planned Parenthood really cared about women they would protect them and want them to know real love. If they really cared about women and what women truly need, they would treat the cause instead of the effect. Planned Parenthood should be empowering women and teaching them to love their bodies instead of suppressing one of the most beautiful things about women. Women's bodies were made to bring new life into the world, which is beautiful and something to be promoted, not undermined. PP is degrading women to mere body parts, instead of letting them know how powerful and beautiful they are.
What women really need for Valentine's Day is love. Women deserve to feel loved and cherished on Valentine's Day (and every day) and they deserve better than what Planned Parenthood is proposing.
So, this Valentine's Day… Men, give your girl what she really wants and what she really needs –
L-O-V-E.