Planned Parenthood have been caught on video having the most vile, horrific and disturbing discussions possible as they arrange how to best harvest body parts from aborted babies. Senior figures in the global abortion business are seen discussing the best way of killing a baby to make sure the 'crushing' is done above or below the organ required for harvesting. They haggle over prices, with one saying she 'wants a Lamborghini'.
Planned Parenthood's lab techs laugh as they pick through the torn bodies of unborn children and remark that getting eyeballs is 'easy', or casually pick up a tiny arm or leg. These videos are difficult to watch; they make you feel not just nauseous but heartsick, because selling baby parts is an evil trade that has long been part of the abortion industry.
For the vast majority of ordinary decent people, the inhumanity captured in the videos is simply inexplicable. David Daleiden and his fellow activists at the Centre for Medical Progress have done the world a great service in dragging the truth out into the light and revealing on film the horror of Planned Parenthood's operations.
There's an Irish side to this story. Most people probably don't know that the Irish Family Planning Association is an affiliate of Planned Parenthood. In fact, the IFPA boasted in its 2012 Annual Report that it received International Planned Parenthood Federation's Member Association Award in acknowledgement of its "campaigning for the right to abortion in Ireland". Planned Parenthood has donated funds to its Irish operation, though that funding pales in comparison to the tens of millions of euro received by the IFPA from the Irish taxpayer as they push for abortion.
Mattie McGrath, the Independent TD for Tipperary, has called for the IFPA to answer questions on the gruesome practises of its parent body, Planned Parenthood, and called on the Irish Minister for Health, Leo Varadkar to "immediately clarify the exact position of the IFPA on this issue since it has been on the receiving end of millions in State funding over the last number of years."
Deputy McGrath is exactly right, and if transparency or accountability mattered in this country, that's what would happen. But there's every likelihood that it won't happen.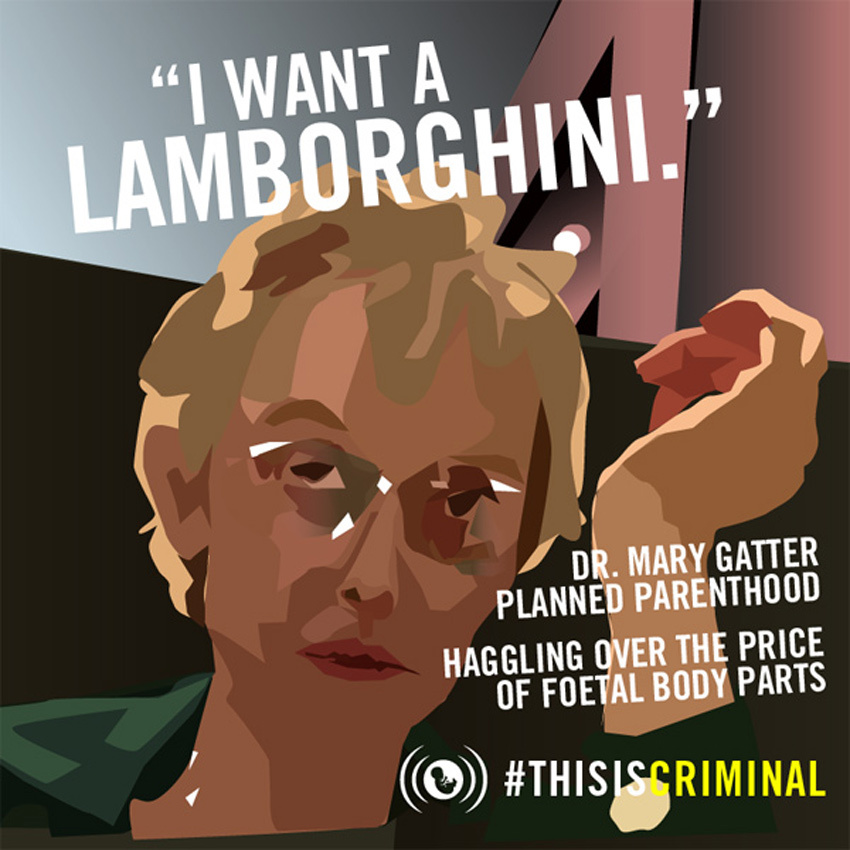 You see, this government has appointed a former chief executive of the IFPA, Tony O'Brien, as the head of our Health Service, the HSE. This guy was a part of the abortion industry for years. He campaigned for abortion to be legalised in Ireland. He was part of the global machine that is Planned Parenthood – that same industry leader which has now been caught on camera harvesting baby parts to boost its coffers. Is Mr O'Brien going to ask hard questions of his former employers? It seems entirely unlikely.
Three years ago the IFPA was caught out giving Irish women abortion advice which a senior medical expert could endanger their lives. Women at three offices of the IFPA were told to lie to their doctor about having had an abortion. Professor Sam Coulter Smith, the master of Dublin's Rotunda Hospital, warned that this 'advice' could put women's lives at risk and that he was aware of cases where women have died because they did not tell their doctors they'd had a termination.
The HSE promised an investigation, which then became an audit. Predictably, no sanctions were recommended against the IFPA clinics whose advice had endangered women.
The politics of the nod and the wink are alive and well when it comes to abortion in Ireland, it seems.The politics of the nod and the wink are alive and well when it comes to abortion in Ireland, it seems.
Needless to say, the media, who should be asking the hard questions, are doing their best to ignore the story lest it derail their valiant, unblinking efforts to have abortion legislation expanded until no unborn child is safe in Ireland. Planned Parenthood's harvest of baby parts has become a huge global story, covered not just by the US media, but by the BBC and many others, but here in Ireland RTÉ are steadfastly ignoring the increasingly disturbing videos which have now been seen by almost 7 million people on YouTube alone.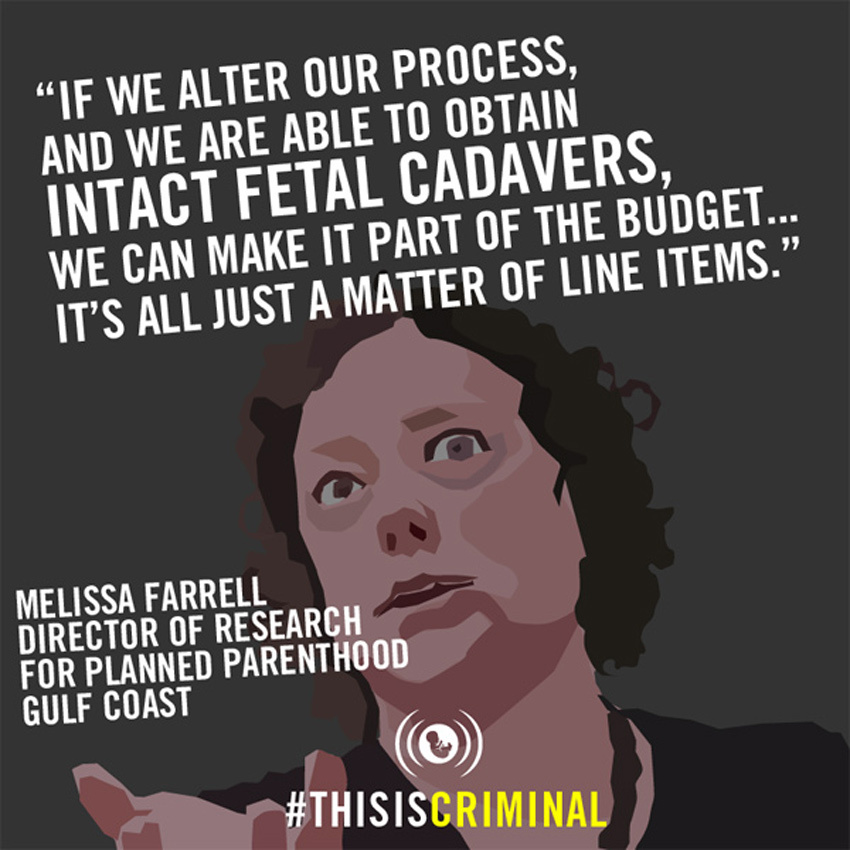 Right now, the elite in Ireland are standing with Planned Parenthood, with killing unborn babies, and with selling baby parts. But they cannot stop the truth emerging about a practice that needs to be consigned to the dustbins of history with other grotesque human rights abuses such as slavery. Time will show that, in condoning the horrors of the abortion industry, the elite in Ireland have placed themselves squarely on the wrong side of history.