A friend of mine attended Holles Street maternity hospital where she gave birth to a beautiful little girl with a life-limiting condition. The baby girl knew nothing but love until she passed away in her mother's arms just hours later.

My friend said Rhona Mahony was her doctor at that time, and she felt that Dr Mahony didn't seem to understand that this little girl was precious and valued and loved in exactly the same way as every other child, even if her disability was so severe that her life was very short. She also said that Dr Mahony had suggested abortion to her when her baby girl was first diagnosed as being so seriously ill.
A significant number of other parents whose babies were diagnosed with life-limiting conditions have told me similar stories about doctors in Irish maternity hospitals. I wonder why that is? Why do some doctors go above and beyond to show empathy and understanding to parents in these situations, while others seem to push parents towards abortion.
Maybe it's because some doctors see babies with a severe disability as a waste of resources. They can't seem to see the love and the joy these children bring, even if their life is very short.
One 2013 study in the American Journal of Medical Genetics found that 61% of parents reported feeling pressure to abort their baby after a diagnosis of a life-limiting condition. I find it completely unacceptable that parents, in Ireland and elsewhere, are made to feel that their doctor does not value the life of their child.

Of course, some doctors are amazing, showing tremendous compassion and understanding, as are the staff and counsellors who help parents make memories and pour a lifetime of love into the hours or days they have with baby.
It's also true that doctors have to deal with death and tragedy all the time and it's understandable that they can seem clinical or cold when they need to be detached to do their job.
However, when it comes to this issue, some of those who are outspoken in promoting abortion for babies with a severe disability are clearly bringing their own personal ideology to the debate.
So when Rhona Mahony called for abortion on health grounds this week at the Labour Party 'think-in', this is a political and not a medical opinion being heard. Her claims regarding the negative effects of the 8th amendment were eviscerated by David Mullins in the Irish Catholic who pointed out that guidelines from the HSE and from the Institute of Obstetricians and Gynaecologists were crystal clear in regard to protecting women where infection was a risk after a miscarriage.
Dr Mahony was also called out by her peers for making in the recent past when she dramatically stated that doctors were fearful of going to jail because of Ireland's pro-life laws. Senior obstetrician, Dr Trevor Hayes, told the Irish Independent at the time that "I never heard of any doctor being concerned about the gardai coming in. When you are a doctor, your first law is to above all, do no harm. If you have to bring forward a delivery to save a mother's life, you are clear [under the law], as a doctor.
Similarly, when her brother-in-law Dr Peter Boylan is brought on media programs to push abortion, it should be made clear that he is being driven by his personal and political beliefs and support for abortion. This was pointed out by 11 medical experts who signed an open letter critical of Boylan's claim that an abortion would have saved the life of Savita Halappanavar.
You will, of course, have noted that the only two doctors allowed airtime in any media debate on the 8th are the afore-mentioned Rhona Mahony and her brother-in-law, Peter Boylan. No groupthink at all in the Irish media on this issue of course.
Now Rhona Mahony is using the very sad cases where babies have a life-limiting condition to push for repeal of the 8th amendment which protects the right to life of both mother and preborn child.
She might consider promoting a better alternative, such as perinatal hospice care, which is a beautiful, compassionate model of care which cherishes baby and the family and gives them, not only the gift of time, but acts as a bridge to healing.
She must surely be aware that new research shows that women who have an abortion after an diagnosis of anencephaly (a severe life-limiting condition) are significantly more likely to suffer depression and despair. How does that factor into her call for abortion to be legalised in these circumstances?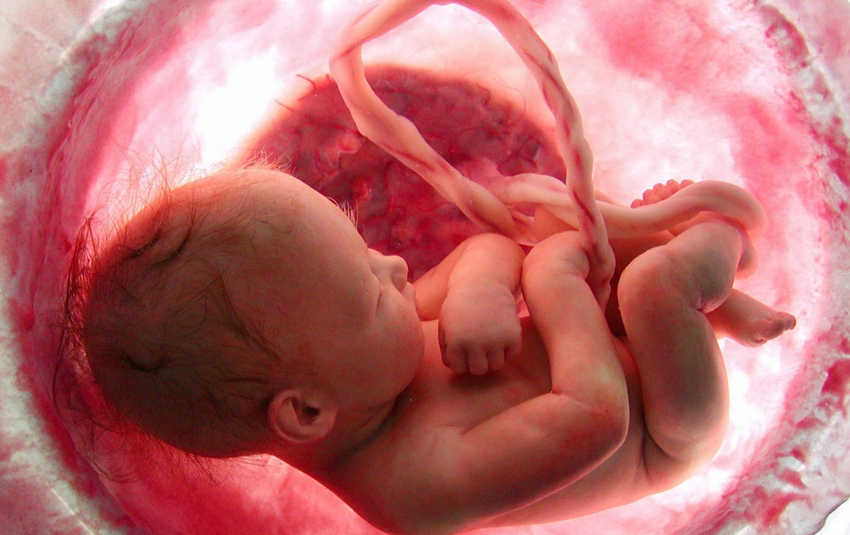 It's worth noting that most Irish parents who receive a diagnosis of a life-limiting condition do not travel to Britain for an abortion, with an average of less than 50 per year over the past ten years. A recent study from Cork University Hospital which looked at all Trisomy 13 and 18 pregnancies in the region serviced by the hospital from 2001 to 2012 found that just between 4 and 6% of parents aborted the baby.
It's been said that the Rotunda Hospital sees a higher percentage travelling to Britain for abortion in these circumstances, but the obvious question to ask is what the Rotunda are doing wrong? Why are they failing families by suggesting abortion instead of helping both the baby and parents to share time, make memories and find healing.
It's also worth noting that the ugly and misleading phrase 'fatal foetal abnormality' is not a medical term, and it is shameful to see any medical professional using this phrase to advocate for abortion.
It is also shameful to see any doctor use disability as a justification for abortion. All children have a right to their life, however short it may be, and all parents deserve real support and compassion, for their children and for themselves.