DEAR LEO,
I've read with some interest your comments on the pending referendum and wanted to comment on your wholly predictable use of the 'safe, legal and rare' cliché, in relation to abortion.
No doubt you're aware that this is a catchphrase "invented" by the Clintons: the man accused of multiple accounts of sexual harassment and rape, and his wife who went to a great deal of trouble to smear these women. But you're a decade too late to the party, I'm afraid. Hillary abandoned the "rare" part of this slogan at the time of her 2008 presidential bid. Even she was beginning to realise the futility of the "rare" part. And let's not forget that the largest US abortion provider, Planned Parenthood endorsed and funded her recent presidential campaign.
It's really very naïve of any politician, especially an Taoiseach, to think that "rare" has applied to the reality of abortion in any jurisdiction where it has been legalised. Basic economics apply and someone has to pay for all the big salaries and shiny buildings of the abortion chains, don't they?
So for the sake of clarity, I'm going to examine the "safe, legal and rare" slogan, in situations in the USA and in the UK. Let's see how well these two nations are doing in this regard, shall we?
1. SAFE:
Try telling the family of Tonya Reeves and the families of other women who have died in legal US abortion clinics, notably Planned Parenthood establishments, that abortion is 'safe'. You see, Leo, the handy thing about legalising abortion is that it's actually more difficult to crack down on malpractice, as the law has given the procedure the seal of approval and abortion clinics can relabel their negligent behaviour as "haemorrhaging", "complications", etc. Americans United For Life have produced a report on the continuous failures of US abortion clinics, such as using expired medications and failing to monitor patients' vital signs, to name but two. It makes for unsettling reading, but I would advise you to study it in detail, to give you a clearer idea of what "[un]safe" really looks like. And don't forget that this is all being performed in "legal" clinics, with full protection of the law.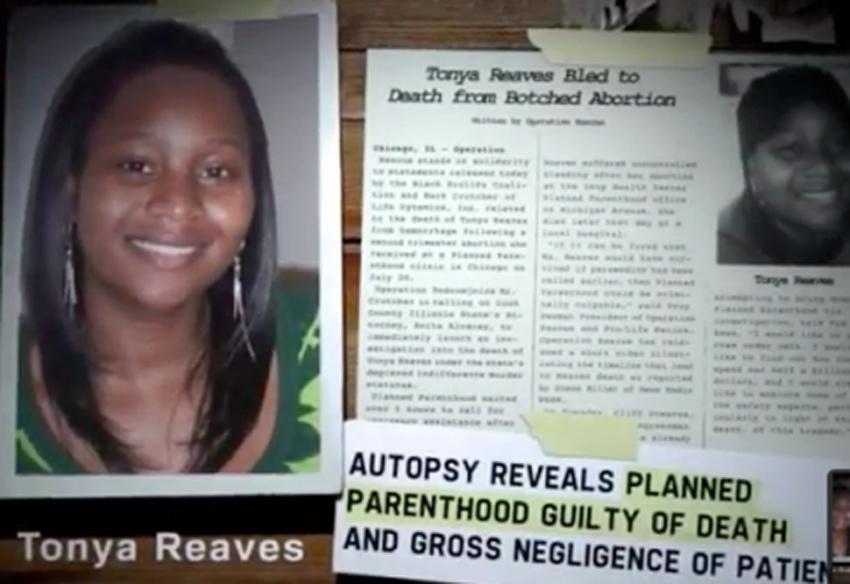 Planned Parenthood features heavily in the above report. Oh, wait. If my memory serves me correctly, wasn't Planned Parenthood's Guttmacher "spokesperson", Gilda Sedgh, called to give "evidence" to the Citizens' Assembly? The same Abortion Goliath, who when they're not busy taking 5 billion dollars of taxpayers' cash per annum, are covering up for child abusers and taking funds from rapists? Not to mention that they're being investigated for selling unborn baby body parts for profit (and their receivers have been sued)? And abortion procedures are being changed in order to harvest organs from women who are being persuaded to "do something good" from the procedure, while the abortion clinic ramps up the profit made from baby parts.
In the UK, last year, ambulances were called 466 times to London abortion clinics for both Marie Stopes and British Pregnancy Advisory Centre clinics, which are NHS backed and taxpayer funded. The Marie Stopes scandals have been so bad that clinics had to be closed after inspections after a damning report by the Care Quality Commission. And the BPAS have been condemned by health watchdogs regarding their poor standards of care. Safe? Are you kidding? And I hear that Marie Stopes abortionists are watching Ireland with interest, so that they can obviously also infect Ireland with their botched procedures and contempt for women's health. Let's watch this space…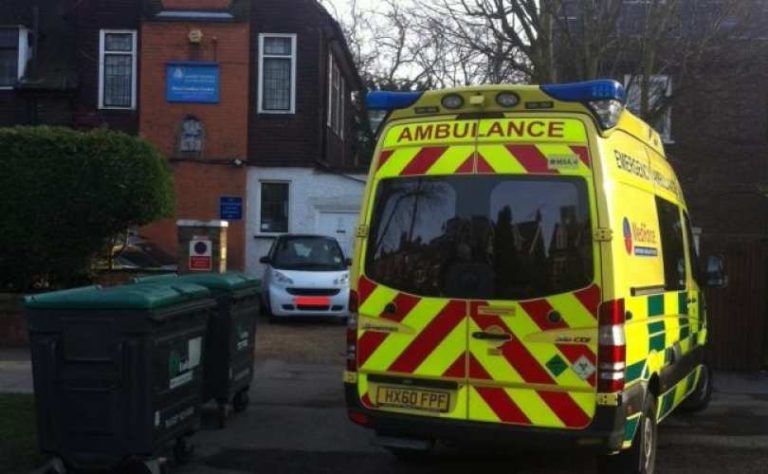 2. LEGAL:
Let's examine how abortionist Kermit Gosnell operated in Philadelphia for seventeen years, undetected, killing women and their babies who were born alive by stabbing them with scissors and snipping their spinal cords. You say you want Ireland to get honest about abortion, Leo. Is this honest enough for you? And were the "prochoicers" interested in this horror story? Let's just say that these journalists weren't terribly interested in his butchery. Even they didn't want to attend his trial. A bit too close to the bone. But why not let Ann McElhinney, who is currently making a film about Gosnell, explain it in her own words? Formerly an indifferent prochoicer, Ann reveals how babies are left to die in botched abortions. But neonatal infanticide is already happening all around Europe, not to mention the medical staff who have come forward about what they have witnessed.
The last time the USA media really bothered to examine abortionists' standards was in 1978 when two women journalists did an exposé on the seedy underworld of Chicago abortion clinics in the Chicago Sunday Times. Remember, this was five years after abortion had been legalised in all the USA, through Roe v Wade. In part one (of fifteen), the journalists stated: "this newspaper will state how women are deceived, maimed, crippled and even killed by abortion profiteers." [my emphasis]. All of this was in "legal" clinics and take note, these journalists were pro-choice. But even they were shocked at what they discovered. The abortionists they encountered admitted that they were in the business of selling abortions and that they raced each other to perform the highest number. There is a story on p.6 of abortion peril "greater than before 1973 legalization." And has the US media bothered to examine "legal abortion" in the past 30 years? We all know the answer to this question, Leo.
But heck, why stop at legal abortion? As Philippa Taylor clearly explains in her article: "Abortion: Back to the Backstreets", now that women are buying abortion drugs online and self-aborting DIY style at home, there has been a curious and ironic return to the bad ol' days before 1967. As Taylor notes, UK abortion data collection is so poor that health issues are often not linked to abortion, so we can be sure that complications and even death are not being recorded as abortion-related, unlike a number of states in the USA. and let's not forget that [a select few] of the Royal College of Obstetricians and Gynecologists (RCOG) want to remove all legal constraints on abortion altogether, so there will be no protection for vulnerable women whatsoever – not that there's much in the UK as it stands, as investigations have revealed. As Taylor concludes, many think that illegal, unsafe abortions only occur in developing world countries. Scotland has already embraced the home abortion method and many abortion advocates are eager for abortions to become completely free from medical and legal constraints, in order for women to be "totally in control of their own bodies". And this is progress, Leo?
3. RARE:
60 million abortions in the USA since 1973 and 8.8 million abortions in the UK since 1967 make it clear enough: it most certainly isn't a rare procedure. But why should it be? Huge salaries depend on abortions and its promotion. Cecile Richards (thankfully now on the way out) of Planned Parenthood makes almost a million dollars a year and works hard at closing smaller abortion clinics to ensure that they are the only competitors in a locality. Mary Gatter boasted about the Lamborghini she wanted to buy from the profits made from selling unborn babies' parts. Ex-employee and manager Abby Johnson describes how she was told to keep increasing the number of abortions to maximise profits. It's all about money, Leo, not women and certainly not health.
In the UK, £145,000 salaried Ann Furedi works hard at pushing profits from abortions through her constant drive to remove all legislations and promote abortion for ANY reason to birth and says it should be regarded as birth control. Furedi's stomping ground, the British Pregnancy Advisory Service (BPAS) is now pushing for "buffer zones" around their clinics, despite being unable to produce a shred of evidence that women entering are being "harassed" by pro-life reps outside the clinics. Isn't it clear? The pro-life presence outside abortion clinics is having a detrimental effect on abortion profits, as women are being persuaded to have their babies. Does this sound like a lowering of abortion numbers to you? Recent BPAS accounts show that this abortion provider is eager to increase their profit margin and extend their NHS contract. UK abortion rates remain stubbornly high at approximately 185,000 per annum and an increasing number of British women are having multiple abortions, all forcibly funded by the UK taxpayer. Rare, you say? Where exactly?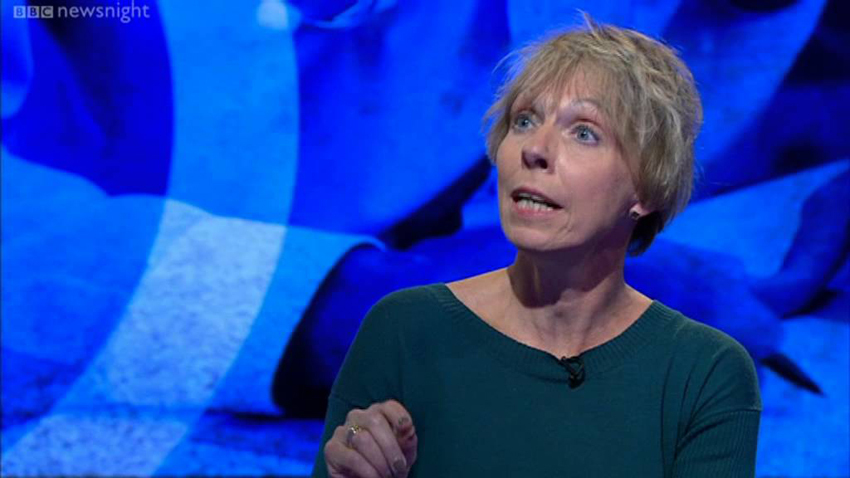 So, Leo, it's time to wake up and smell the coffee. The "safe, legal and rare" catchphrase is now dead and gone. And since you're clearly so enamoured by the "rare" part, beware. There are those out there – sadly, frequently women – who will be furious at the notion that you want abortion to be rare. How dare you! For example, the "journalist" Jessica Valenti takes great exception to the concept that abortion should be limited. Like aforementioned Ann Furedi, she believes that there is no such thing as the right or wrong number of abortions. If you "need" eight abortions, that's the right number for you. These women are given regular airspace in the media – now that abortion has been legalised and the abortion industry is free to exploit women, especially vulnerable women.
A last caution: maybe you'd better run the 'rare' idea by those friendly abortionists that were selectively invited to the Citizens' Assembly last year because you'll find that they won't actually agree with you on this aim. But you know what they say, Leo. "Show me your friends…"
Yours, etc.
---
Maria Horan
M.A. Women's Studies, B.A. Arts, H.Dip.Ed., H.Dip.R.E., Dioplóma sa Ghaeilge Fheidhmeach, B.A. Ed.