While I was home in Ireland during the Summer, someone offered me the possibility of going to see a private showing of the movie, "Unplanned". It didn't come to pass as upon enquiry, the event was already booked out. However before I got on the plane leaving Dublin, a friend sent me a message from the Faroe Islands, inviting me to join her for the European premiere of the movie, to be held in "Havnar Bio", Tórshavn, on Sunday, 25th. August. Such is the demand for tickets, that there will be daily showings in the main cinema between now and 11th. September. In fact, the movie could not come at a better time as some politicians favour a liberal abortion law, ie. abortion-on-demand. A non-governmental organization was also established two years ago with the specific aim of securing abortion-on-demand. Abortion is already available on the Faroe Islands up to 16 weeks gestation, under criteria which is often interpreted very broadly.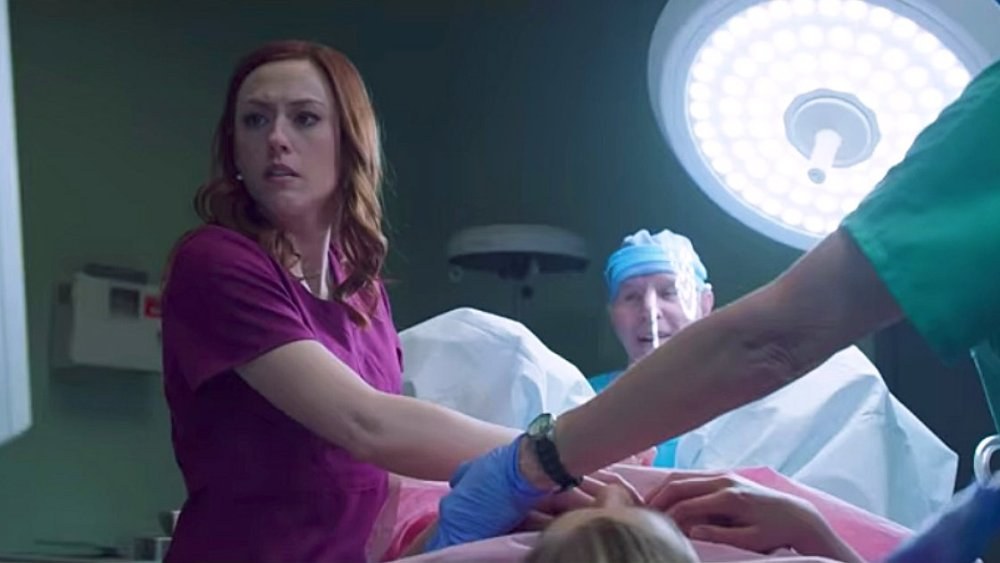 The Bones of the Story!
For those who might be unaware, the movie is based on a book of the same name. It recounts the story of Abby Johnson, who began doing voluntary work with Planned Parenthood while a college student, in an honest desire to help women avoid unwanted pregnancies and in crisis pregnancies. Abby went on to become the director of Planned Parenthood, Texas, USA., and was even nominated as "Employee of the Year". She lived with a great deal of tension over the years, surrounded as she was by a loving husband and family who did not agree with her work, and frequently encountering kind, caring pro-life people prayerfully protesting outside her workplace. She had two abortions in her own personal history and was the mother to a beautiful little girl whom she bore while working at Planned Parenthood. As time went on, she had a few experiences which slowly begin to make her question her work: a very traumatic medical abortion at home about which she was badly informed beforehand; a medical emergency during an abortion at Planned Parenthood where the director refused to call the emergency services as it would arouse unwanted attention; instructions from the national directors of Planned Parenthood telling their employees to up the abortion numbers in order to make more profit.
The final straw was assisting at a surgical abortion during which she saw the thirteen week old foetus shrink from the abortion instruments and then get sucked up in a tube. She was devastated, and sought help from some of the pro-life people she used to see quietly praying at the fence around her clinic. Broken and traumatized, she realized that she was complicit in 22,000 abortions. Within a few days, she handed in her resignation to Planned Parenthood who responded by threatening her and trying to bring an injunction against her in an attempt to silence her… Former friends also betrayed her. The court case quickly proved that there were no grounds for an injunction, but also makes it clear that Planned Parenthood think they have something to hide... Eventually, the clinic was closed down. Today, Abby is a strong advocate for life. To date, she has helped 500 people leave the abortion industry. She helped establish a "Rachel´s Vineyard" branch for those who were formerly engaged in abortion and seek healing. She is also a mother to several children and provides foster homes for others, alongside her husband
My Courageous Friend
The friend with whom I saw the movie is post-abortive. She first heard about the book, "Unplanned" while participating at our first Rachel´s Vineyard retreat here on the Faroe Islands in 2012 where I was part of the RV team. It was very courageous of her to go see the movie because it is not always easy to watch. However, I would say everyone should watch it, in the same way we watch films like "Schindler´s List", "12 Years a Slave", "Sophie Scholl: the Final Days" or "Amazing Grace". These films teach us by bringing us the truth, they do not make us comfortable! They disturb us, challenge us, remain in our psyches and ultimately change us for the better.
While there is no gratuitous violence in the movie, "Unplanned", we do see blood, and we definitely learn a lot about abortion procedures in some intense scenes. It was at such times, that I heard and felt my friend take deep intakes of breath and during which I held her hand very firmly, especially during the scenes from the surgical abortion… It was a sad, familiar story to her, but she is strong and courageous and has already shared her story publicly several times so that others in similar situations might learn and find help. Hard as it might be, it was necessary for Abby to share her story too. It is imperative that everyone learns what abortion really entails: the violence; the risks taken which put women´s lives in jeopardy; the lack of real choices; the denial; the fear and deception; and the desire to help women which is often hijacked by profit-seeking corporates.
A few things stick in my mind
The juxtapositioning of two parents, one a father who brings his reluctant daughter for an abortion, the other a mother who pleads with her daughter through the fence not to go in for her abortion, show that this is not just a private, personal issue. There are other players and wider ramifications. We also see the disturbing sight of Abby, happily pregnant with the growing life of her daughter in her womb being celebrated by her work colleagues even as they all go about organizing and participating in medical and surgical abortions. A most disconcerting image is that of Cheryl, Abby´s boss, who makes it clear that abortion is their bread and butter: it is about the money and profit. It is disconcerting, not just because of the abortions carried out by Planned Parenthood in Texas or the rest of America, but because of their unrestricted global outreach in something like 139 countries.

The attitudes and personalities of her husband and parents are also striking. They talk to Abby, make their objections regarding her work clear to her, pray for her for years that her eyes might be opened, but never belittle her or reject her. The young couple from "Coalition for Life", later founders of "40 Days for Life", who befriend her at the fence are also impressive. They never react with anything but compassion, kindness and love, even when they have sprinklers turned on them! They never stop praying for Abby, her work colleagues and for the closure of the clinic, and when she finally leaves distraught, they are the ones who welcome her, provide a safe haven, and help her find work and fight her court case. In fact, the theme of redemption and mercy run through the film, showing that forgiveness and unconditional love are possible, and that radical change is possible, even when things seem impossible.
Through all of these real-life incidents and characters, we see the complexities of abortion. In my opinion, we also see that it is not serving women well, much less the child in the womb.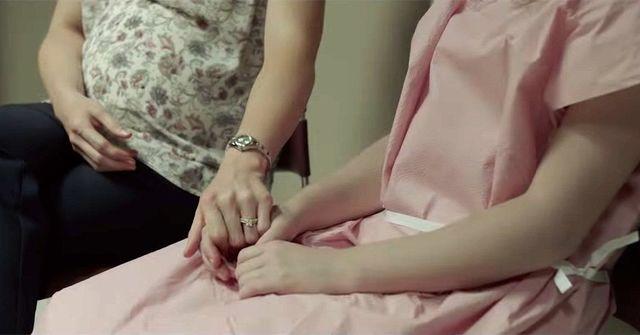 We all need to watch!
I came away from the movie feeling drained. It is a strong movie, especially if one knows very little about abortion or Planned Parenthood beforehand, but it is also full of love, truth, sincerity, compassion, faith, struggle and good humour. It is an exhausting movie as it carries a tension within it, dealing as it does with real-life stories, real people and life-and-death issues. I would not necessarily say it is a good movie, or that the production or acting is exceptional, but I would say it is a necessary movie. It is a powerful movie. I was heartened to see a full cinema and lots of young people, particularly young women We all need to see it. We all need to talk about it and learn from it.I thank "Havnar Bio", Tórshavn, Faroe Islands, for giving me the opportunity!