The Safe Access Zones Bill passed by a significant majority tonight in the Dáil by 117 votes, with ten pro-life TDs voting against the law, which would create a buffer zone within 100 metres of abortion centres or hospitals where abortions are performed.
Only ten TDs voted against the Bill: Aontú's Peadar Tóibín, and Independents Mattie McGrath, Danny Healy-Rae, Michael Healy-Rae, Peter Fitzpatrick, Noel Grealish, Michael Collins, Richard O'Donoghue, Seán Canney, and Michael Lowry.
The vote sees the Bill, which was presented to the Dáil at the end of June, pass the report and final stages in the Dáil. It means it will now proceed to the Seanad, where final statements on the Bill will be made.
Minister for Health Stephen Donnelly said tonight that the legislation was "a step closer" to becoming a reality, as he thanked those who supported and contributed to the Bill.
In the debate prior to the vote on Wednesday evening, a number of TDs voiced their concerns over what the legislation would mean for the right to protest.
Deputy Peadar Tóibín said that he would "always support the right to protest" and the right to freedom of speech. He said:
"It is more important to support those fundamental democratic rights when you do not agree with it. Supporting those rights only when they are in sympathy with your views is not what democracy is about."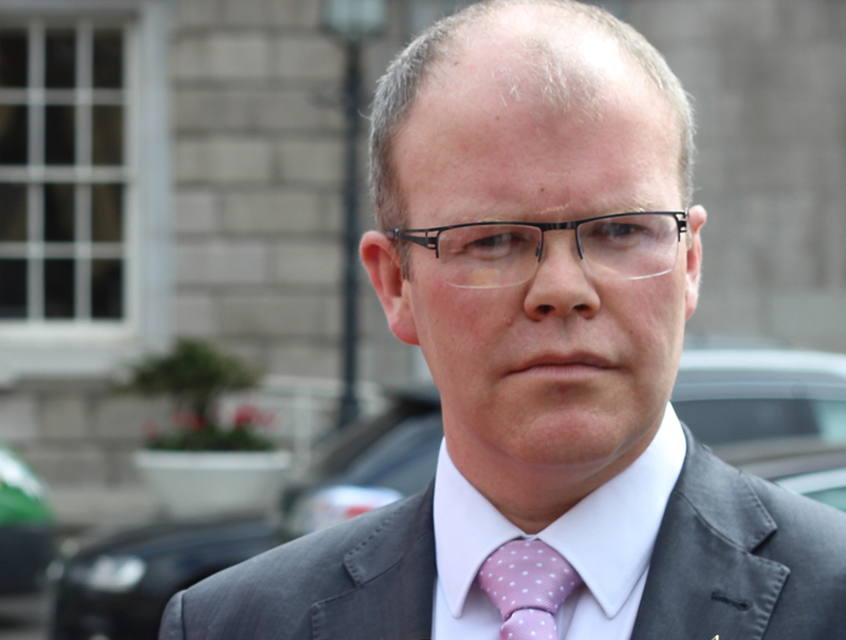 He referred to the Garda Commissioner's recent response, when he was asked about what legislation was necessary for providing safe zones, whereby he answered that the legislation in existence in Ireland was sufficient. Mr Tóibín continued:
"I listened in this Chamber to many Deputies about reports of protests outside certain hospitals that, when investigated, were proven not to be true."
"I heard Deputies from the Government talking about protests outside some GP locations on certain days when they were happening on Saturdays. I always urge protests to be respectful and decent."
Investigations by Gript's Gary Kavanagh have found that claims made by abortion campaign group Together for Safety have been without basis, despite the fact they have been repeated in the Oireachtas to back up the need for exclusion zones legislation.
An investigation by Gript in January 2022 found that maternity hospitals had no record of complaints for pro-life vigils.
The legislation has sparked concern and discussion from advocacy groups and legal experts, with Barrister Grace Sullivan writing in the Bar Review in June, that the 'safe access' zones proposals, along with hate speech legislation, would "criminalise religious speech, even potentially where there is no identifiable victim."
"The claim reported in The Irish Times that "church sermons condemning abortion or homosexual activity, or refusal to acknowledge the preferred gender of trans people, will not qualify as 'hate speech'", is nowhere replicated in the legislation," Ms Sullivan wrote.
' A society that is looking in numerous places to get rid of public protest"
The Meath West TD said his worry was that the "foundation stone of a democracy," the right to protest, would be deleted in certain areas by the Bill. He said:
"Given the location of some of the providers of abortion, it will mean significant parts of our city as well."
The Aontú leader spoke about how 85% of abortions carried out in the State are as a result of socioeconomic situations - as he referred to one woman he knows personally who felt she did not have the economic ability to have her child when she became pregnant.
Referring to the case, the TD said the woman had experienced a change of heart when she was offered help near an abortion facility.
"When she was on the way to have an abortion in Britain, she met a charity which offered her financial support so she could proceed to have her child," he said.
"She had her child, raised her daughter and now, because of that intervention, is involved in trying to provide economic supports to women as they enter abortion clinics in England.
He continued:
"There is also a dystopian situation happening in Britain. I do not know if the Minister saw it. Individuals are being arrested by police there for silent prayer outside abortion clinics. Police officers are asking individuals what they are thinking and praying about, and if it is in the two areas that fit under that legislation, they are arrested."
"There is something very Orwellian about a society that asks citizens in a public space what they are thinking and praying about regarding these issues."
Deputy Tóibín said an "enormously difficult" situation presented itself, adding that he was aware "many people disagree with my views on this."
However, he said that "any measure of a democracy is how it tolerates different views or those different from establishment views."
"I am concerned this Bill starts to eliminate spaces where people can respectfully and peacefully protest about these issues. The idea that we have a society that is looking in numerous places to get rid of public protest is very dangerous," he added.
Mr Tóibín said he was also concerned about the possibility of older people, standing silently outside of abortion providers, being put in jail.
"And you put that beside the idea that there is an enormous spike in crime and antisocial behaviour, a phenomenal increase in unprovoked vicious attacks and a doubling of rapes, sexual assault and murder," he said, adding, "The Garda force is phenomenally limited in its resources."
"Every year, for the last five, the number of gardaí has fallen and recruitment and morale are falling. Yet, the political establishment is looking for ideological reasons to push that resource to get rid of the right to freedom of protest."
TD Mattie McGrath, during the debate, was also unequivocal in his condemnation of the legislation.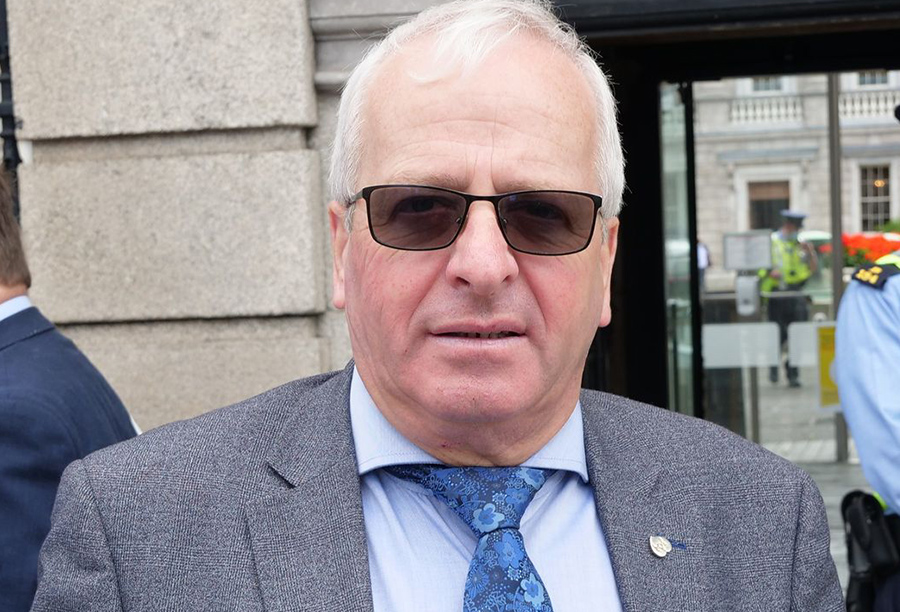 He described it as "draconian in its overreach". Outlining what was contained in the Bill, Deputy McGrath referred to the enforcement powers granted to An Garda Síochána under the legislation, which include the ability to issue warnings with a criminal conviction resulting in a fine of up to €2,500 and-or up to six months in prison for third and subsequent offences, as per section 5(3), which is a prerequisite for committing an offence under the Bill.
An infringement of civil liberties
"Nevertheless," he said, "It is essential to acknowledge that this extensive legislation encroaches upon individuals' rights and raises concerns regarding the suppression of free speech - totally, as far as I am concerned - resembling elements of fascism. Restricting protests near abortion facilities can be viewed as an infringement of civil liberties and an undermining of democratic values."

The Tipperary Rural Independent put it to the floor that surely, in 2023, people in Ireland were "entitled to have deeply held beliefs."
"Any supporter of democratic principles, as we all proclaim to be here, should distance themselves from this legislation as it represents a direct assault on people's rights to pray, express conscientious objections and protect their beliefs," he said.
"The Bill primarily aims to stifle open discourse within a democracy, which is concerning. It is truthful to recognise the importance of preserving space for diverse opinions and maintaining democratic ideals that foster a thriving society."
Deputy McGrath said the introduction of the Bill "not only curtails the rights to protest and pray" but also sets a dangerous precedent by "restricting fundamental liberties in material that echoes oppressive regimes of the past."
He said it "beggars belief that we are introducing this kind of legislation."
"We see what is going on today in the Middle East and many parts of the world and we proclaim to be supporters of freedom and democratic principles," Deputy McGrath said.
"It is imperative to remember that a vibrant democracy thrives on free exchanges of ideas and the ability of citizens to peacefully voice their opinions. The legislation, however, undermines these principles by suppressing dissenting voices and limiting the expression of deeply held beliefs."
He went on to say that he was among people who have proudly marched down O'Connell Street "many times" as a participant in pro-life rallies, "with thousands of citizens of Ireland who believe firmly in the right to life and are pro-life."
Slamming the Bill as "total overreach," he said that the legislation could have a "chilling effect" and a knock-on impact on pro-life demonstrations.
"The freedom to hold democratically expressed rights and march down the main street in our capital could be prohibited under the Bill because we would be within 100 m of certain facilities. That is the case in any town or village. It is bonkers," Deputy McGrath said.
Pointing out the perceived flaws in the legislation, he said it was the case that "people could inadvertently walk down the street, not knowing there was a medical facility which offers abortion services, even a doctor's surgery."
"The march could be interrupted and stopped. This is an outrageous and preposterous thought. To think that we would pass that into legislation is bizarre and grotesque. I cannot find words to describe it."
"It is repugnant to the Constitution, and is certainly repugnant to me and my values and those of tens of thousands of people. The people who voted to repeal the eighth amendment did not vote for this. This is a three-card trick. They were sold a pup. Perhaps a limited number voted for this, but the vast majority did not. They were misled."
Deputy Seán Canney was another TD who voted against the legislation. He told the Dáil that he had "serious reservations about the idea of bringing in legislation to more or less curtail people from expressing a view that they may have."
"It is important that we set ourselves back from this and look at what the Garda Commissioner has said. He said he has the legislation to protect people. Why are we bringing in more legislation for a specific purpose?
"What is that doing? What message is that sending to people who want to express an opinion? The Bill is being introduced for a specific purpose, namely to keep people away from places where abortions are being carried out," Deputy Canney said.
He said the legislation was "bringing our democracy backwards rather than forwards."
"I ask the Government to consider where all of this will end up and why we are presenting a Bill for a particular issue. In what other cases will this Bill be used as a template? What precedent are we setting in trying to curtail democracy? It is something we have to consider very clearly."
"When we talk about what is happening in the world today, such as what is happening in Ukraine and Gaza, people are exercised about all of the wrongs that are being done, how people are not being allowed to express their views, democracy not being allowed and all of that," he continued.
"We have a good and thriving democracy, but we are beginning to build legislation that will erode the thriving democracy we have and we should be proud of. I ask the Minister to consider the purpose of the Bill. When the Garda Commissioner says he does not need this legislation to deal with any issues that arise, it is important that we listen to him."
Deputy Danny Healy-Rae told the Oireachtas that he was "coming at this on behalf of people who, like me, are pro-life and have always been that way."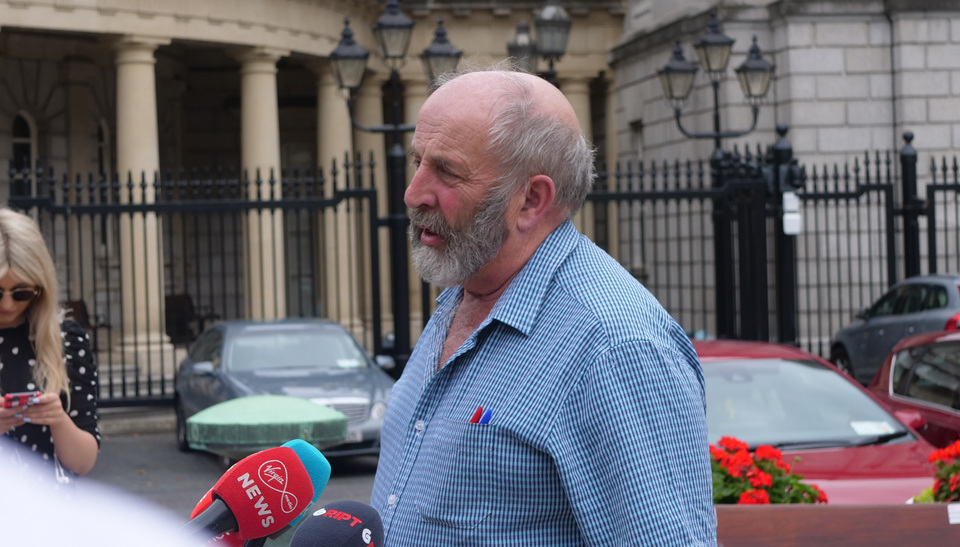 "When people assemble, if they do so in a respectful way that is not threatening, intimidating or nasty, that is to be welcomed. I know people involved in pro-life groups. Obviously, the ones I know are predominantly in County Kerry. I have been working with them for many years and we have campaigned together on this issue," the Kerry Independent said.
"They are reserved," he continued. "Many of them are religious and many of them are not, but the one thing that they all believe in passionately – the Minister has nothing but the utmost of time for this type of people – is that, from the moment of conception to the moment of death, the person who is in charge of life is a person called God.
"That is what they believe in their hearts and souls. It is also what I believe. I do not deny it at all," he said.
"I just wanted to stand up on behalf of the pro-life groups and the people who have the same beliefs as me. The ones I know are predominantly from County Kerry. I am here to speak for them tonight, and I hope I am doing so in a loud and clear fashion and making a point for them, their views and their beliefs," Deputy Healy-Rae said.
Deputy Danny Healy-Rae was also among opponents of the Bill. He said that the legislation would deprive people of the right to protest, adding that he had not heard of protests outside of hospitals.
"I would not be for it, but I do not believe there is a need for exclusion zones because we do not know who is going in and out," he said.
"There is no need for the exclusion zones." the Independent said.
Deputy Bríd Smith, following Healy-Rae's address, told the pro-life deputies that "the train has left the station."
"I have got a news flash for the Deputies who have just spoken: the train has left the station, the eighth amendment was passed, women do have a choice in this country, and rehashing all the old arguments serves no purpose whatsoever," she said.
Deputy Michael Collins, however, continued the debate by saying that he believed the Bill would "risk sliding down slippery slope towards an authoritarian regime that is far stronger than what I would ever have expected."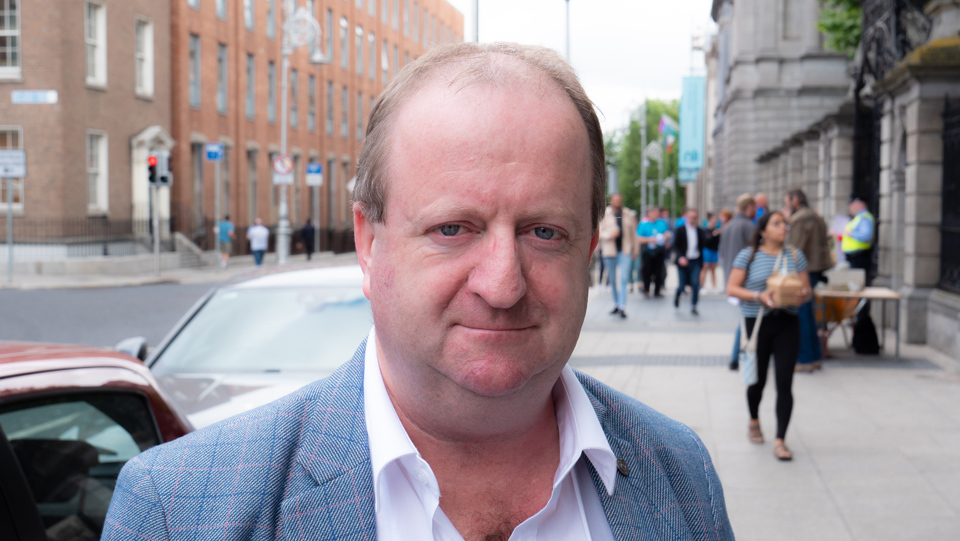 "I believe in peaceful protest but there have been statements made in this Chamber to say that women should never be blocked going for any medical care," he continued.
"Of course they should not be blocked, regardless of what medical care is, but I cannot understand what the problem is with the right to peacefully protest within a certain slight area away from the building.
"I cannot understand that that is where democracy in this country is going to. People here inside the Dáil are encouraging people to protest outside the Dáil and outside a politician's house but not to protest outside a clinic where a child might be saved.
"I met many adults on this difficult subject in regard to abortion who were saved thanks to people intervening and peacefully protesting and thanks, perhaps, to families begging a mother who is definitely going through a tremendous difficulty, and that should always be respected."
Minister for Health Stephen Donnelly, who joined a majority of TDs in voting against amendments to the Bill proposed by Deputy Smith, acknowledged that an exclusion zone "has never been provided for in Ireland," and that warnings "have never been put in place under statute."
"We are leaving open, therefore, a review of that within a pretty short period. I tried to reflect the committee discussions on what that period might be, and Deputies will see that 18 months is what I am proposing," he said.
The passing of the Bill comes despite An Taoiseach Leo Varadkar saying that the censorship zones Bill was running into "real difficulties" around balancing constitutional rights.
The Safe Access Zones Bill will now move to the Seanad.
---
---
---
Maria Maynes
---