Earlier this month, Health Minister Stephen Donnelly, said that 8,500 women had availed of abortion services in Ireland in 2022. He sounded pretty pleased about the numbers, even though, if he is correct, it would represent an enormous jump in the number of babies being killed by abortion.
In fact, it would show a shocking increase of 25% since the previous year, and be more than double the combined number of women who travelled to Britain for abortions and took abortion pills here before the repeal of the 8th amendment.
The scale of the loss of life is now becoming catastrophic. Leo Varadkar then confirmed a figure in excess of 8,000 abortions in the Dáíl, noting that "it was not a small number".
The trend is both heart-breaking and disturbing.
It seems obvious that the state is utterly failing women in crisis, and failing all of its responsibilities to offer alternatives to abortion or give any protection to the helpless baby in the womb. Abortion now seems like a first, rather than a last, option.
If the numbers weren't already bad enough, Donnelly has equal enthusiasm, it appears, for plans to make it even easier to get an abortion and thereby increase those devastating figures even further.
The Abortion Review was stacked with abortion-friendly players from the beginning. It has, therefore, made all of the recommendations it was expected to, including scrapping the 3-day waiting period and seeking to trample on the conscious rights of pro-life medical professionals.
And yet, there are obstacles in the way of the demands of abortion campaigners, and the most obvious of these is that changes liberalising the abortion law even further must be voted on by TDs.
That's the nub of the issue – the law can only be changed and abortion numbers increased yet again, if TDs vote in favour of changes like scrapping the 3-day wait.
And so, those TDs must be held to account because they made a promise to voters in 2018 and they must keep that promise.
Voters were told that in the referendum that, if they voted for repeal, 'safeguards' and 'restrictions' would be in place, and a great many reluctant Yes voters relied on those political promises.
But the media has been relentless in supporting the radical and extreme demands of abortion supporters – like the NWCI who want abortion on demand made available to 6 months of pregnancy.
They are providing cover to TDs who may believe that they can sneak these radical changes past voters by claiming that the decisions are being made by faceless committees over which they have no power.
That's where voters need to shatter those illusions. Politicians need to contacted and told they will be held accountable for the guarantees they gave in order to persuade voters to repeal the 8th in 2018.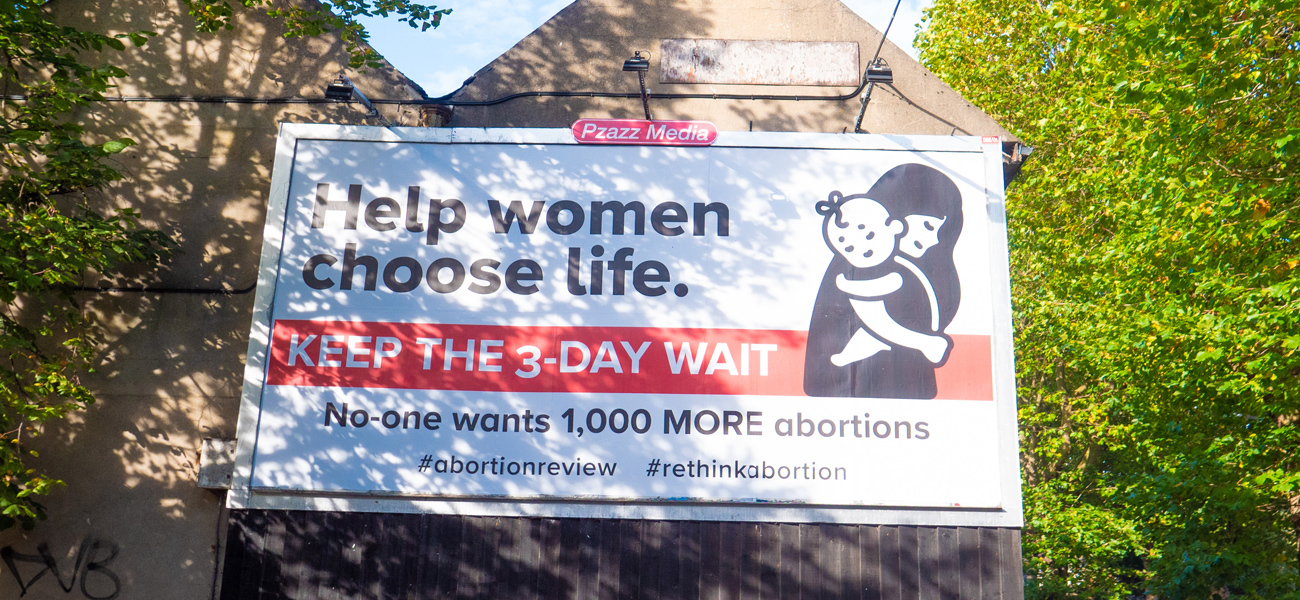 TDs need to understand that ditching what they described as reassuring safeguards would be a grotesque betrayal of promises made to voters – and Fianna Fáil and Fine Gael TDs in particular now need to prove to voters that they didn't lie about those assurances in the abortion referendum.
We all remember how Simon Coveney was sent out to persuade middle Ireland by claiming the 3-day wait was a restrictive measure because of the enormity of the decision involved in abortion.
And we all know that data from the HSE has shown that up to 1,000 women a year change their mind during that 3-day wait.
As Doctors for Life pointed out: "In 2021 for example, the state made 8,284 payments for initial consultations regarding abortion with GPs and clinics, but in that period there were a much lower number of completed abortions, recorded at 6,683. That means 1,601 women did not return for an abortion after the 3-day wait. A small number may have sadly miscarried but it certainly looks as if the 3-day wait is leading to fewer abortions – something most reasonable people would welcome."
Highlighting this fact seems to already have had an impact informing voters, with sources in the main political parties acknowledging that constituents have been raising concerns with TDs.
In fact, an Taoiseach Leo Varadkar, has now said that he would be reluctant and uncomfortable" to make "major" changes to the abortion legislation, given that the law was part of a package offered to voters in the referendum.
The political parties would do well to remember that only 25% of voters, according to a recent Irish Times/IPSOS poll, want abortion made more widely available – and most of that 25% wouldn't vote for Fianna Fáil or Fine Gael if you paid them.
They should also remember that more than 723,000 people voted No to repeal and a substantial chunk of Yes voters did so based on the promises given about safeguards and restrictions – with a special focus on the 3-day wait before abortion."
Stephen Donnelly is, of course, a blow-in from the Soc Dems and unlikely to understand the average Fianna Fáil voter. He seems far more anxious to please the extremists in the Abortion Rights Campaign than the ordinary Irish person.
But he may discover that sort of disregard comes with a price, for the party, if not for himself.
In truth, the only changes to the law that Donnelly should be considering would be to address the huge surge in abortions; the catastrophic mistakes made in aborting babies after a misdiagnosis; the failure to offer women life-affirming choices; and the reality that late-term abortions are being carried out, but the government prefers to turn a blind eye to these sad and shocking realities.
The campaign to hold TDs to account for their 2018 promises will now be ramped up to reach more key voters. If you believe in saving 1,000 lives a year, make sure your voice is also heard.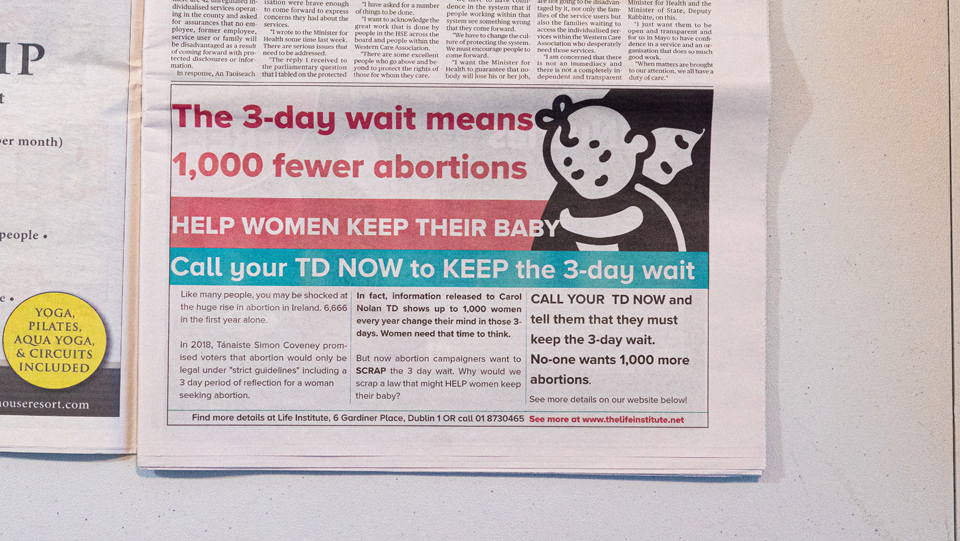 ---
This piece was first published on Gript.