We gathered for our street outreach on a cold autumn day this past Saturday, in Dublin city centre - around our stall that asked the public "Have you got a question about abortion?".

It's vitally important that a new generation of activists revive the great tradition of bringing the pro-life message into the public square: having real conversations with people and answering genuine questions.
After the 8th was lost, we all felt crushed - but being out on the street canvass, having fruitful and effective engagements with people, actually renews hope, and is a positive action we can all take to rebuild a pro-life future.
So we started with a prayer and got into pairs, and then we put on our bright new vests that said "I'm pro-life, change my mind".
It can make you feel nervous, putting yourself forward so publicly, but we were honestly excited for the challenge, knowing how important this is.
Families approached our table curiously glancing at the baby models, and children were eager to touch and feel them. The "awhs" and "wows" and the looks of wonder were lovely to hear. People still understand that life is a miracle. The children were astonished that they were also once so tiny in their mummy's belly!
People have questions about the sharp rise in the abortion rate, about the 3-day wait, about abortion in the case of rape, and much more. It's why the training sessions - our pro-life apologetics - are so important. Sometimes, people are negative, throwing curses or tearing up a leaflet, but more people are open to having a conversation, thank God.
One interaction really stood out for me on Saturday. A man quickly glanced at the leaflet and then back at the table and for some reason, a strong urge came over me to talk to him. He shared that his girlfriend aborted his little baby and he's been struggling with depression ever since. The pain and sorrow in his eyes left my heart aching for this young man. He gave me his number and I promised to message him with resources that might help him.
I was yet reminded again of the devastating reality of abortion. Abortion is evil and leaves only a harrowing aftermath for everyone involved. For the baby, the mother, but also easily overlooked and dismissed - the father.
Afterwards we cooked a hot meal, and chatted about the street canvass and what we had learned, and the conversations we had. And then we prayed for everyone who we've met, for all the pro-life workers, all the women considering abortion and the poor man that we've met on the street who has been so hurt by abortion- the thing that so many advocate for but have clearly no idea the devastation that follows after.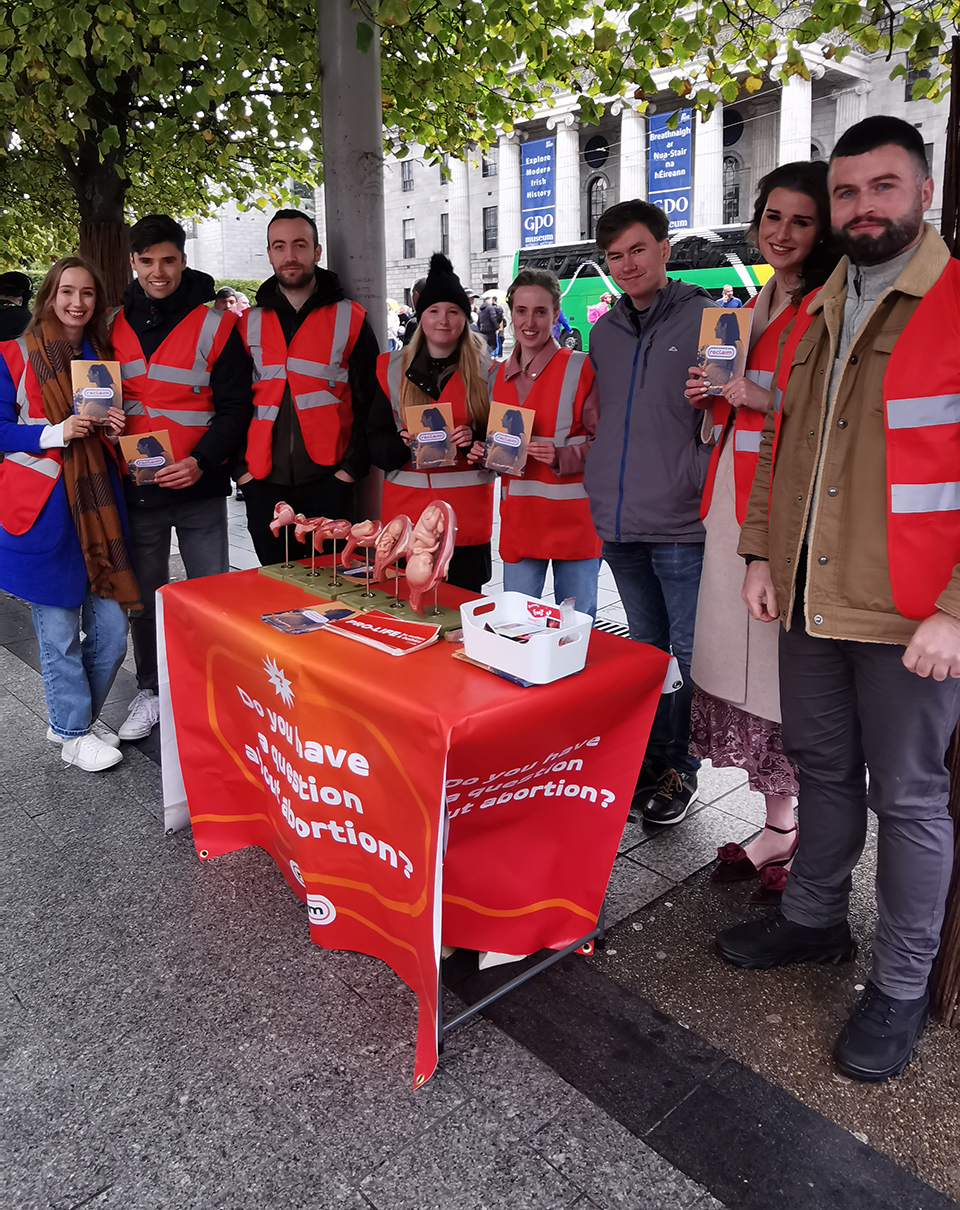 ---
If you would like to get involved please contact 087 1674656
---
Sandra Parda
---